Sennheiser on Tuesday announced the launch of three high-end audio devices - the IE 800 in-ear headphones, and the HDVA 600 and HDVD 800 headphone amplifiers.
The Sennheiser IE 800 features a scratch-resistant ceramic housing and the centre-piece is Sennheiser's proprietary Extra Wide Band (XWB) driver. With a diameter of just 7mm, Sennheiser claims it is the smallest wide-band sound transducer currently available in dynamic headphones. The IE 800 also features a vented magnet system. According to the company, this minimises the wobbling motion of the diaphragm and reduces total harmonic distortion to less than 0.06 percent.
Sennheiser also claims to have solved the 'masking effect' problem using an absorber. Sennheiser's patented dual-chamber system supposedly absorbs the energy of the resonance, thus preventing any unwanted peaks. As a result, Sennheiser says all frequency components in the music become audible. Users can choose from a selection of oval (SM/ML) and round (S/M/L) adapters and a protective mesh on the ear cushions protects the drivers against dirt contamination.
Sennheiser's HDVD 800 and HDVA 600 are headphone amplifiers for Sennheiser's audiophile headphones. Signal processing in these high-fidelity devices is fully symmetrical. That means that not only the signal input into the amplifier is symmetrical, but also the signal output, and therefore the connection to the headphones. Headphones can also be connected using a normal 6.3mm jack plug.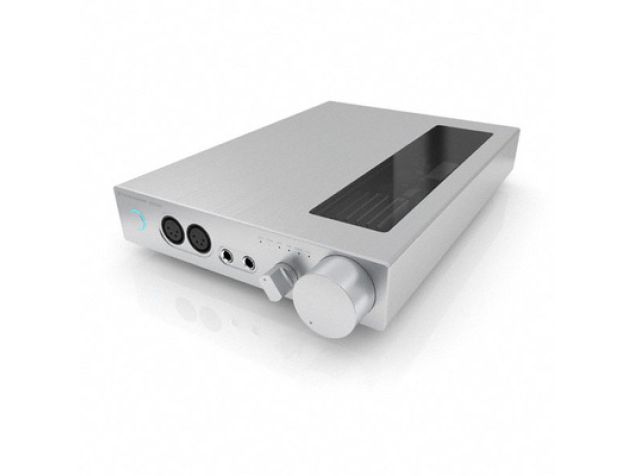 The amplifiers are also equipped with an asymmetrical input socket; when using this input, the incoming signals are symmetrised before further processing takes place. On the HDVD 800, digital sources are connected to the rear of the unit as an AES/EBU input or S/PDIF (optical and coaxial). The digital version is featured with an extra USB input, which offers 24 bit data transmission at 192 KHz.
These Sennheiser audiophile products are now available from the company's India e-store. The IE800 is priced at Rs. 54,990, while the HDVD 800 and the HDVA 600 are priced at Rs. 1,19,990 and Rs. 1,59,990 respectively.
Speaking on the launch, Kapil Gulati, Vice-President, Sales and Marketing, Consumer Segment, Sennheiser Electronics India Pvt Ltd said, "Sennheiser is a brand known for its premium product offering, supreme sound quality and pure listening pleasure and our latest offerings-the IE 800 and HDVD 800 and HDVA 600 are a reiteration of that brand philosophy. Sennheiser is on a continuous pursuit of perfect sound and with the creation these two new products we are a little closer to achieving the perfect audio experience that will please even the most discerning audiophile."