Samsung had plenty of announcements to make at
CES 2015
, and here is a roundup of those revelations, from its Tizen-based smart televisions to new hard drives, the revamped SmartThings connected home hub, and the expansion of its Milk service.
Samsung at CES introduced a new curved 'SUHD' TV lineup for 2015, which are Smart TVs powered by the company's own Tizen OS. However no pricing or availability details were disclosed. The company did mention that the Tizen-based smart TVs will feature more than 700 apps. The 'S' is said to represent the top-end smart TV models from the company.
The new Tizen-based SUHD range will come in three series - JS9500, JS9000 and JS8500 - and in sizes from 48-inches to 88-inches. The SUHD TV JS9500 will feature Samsung's Chamfer bezel design, and a soft, textured Shirring design on the back.
Samsung says that the SUHD TV lineup uses nano-crystal semiconductor technology, another name for the quantum dot technology also being used by rival LG, which it claims provides 64 times more colour expression than conventional TVs, and is also 2.5 times brighter.
"Regardless of the content source, Samsung provides the leading picture in the industry and will continue to do so with our SUHD TVs. Consumers can trust that we are more committed than ever to consistently deliver a superior home entertainment experience for years to come," said HS Kim, President of the visual display business at Samsung Electronics.
Also, after the silent expansion of the Milk Video service for the Gear VR last week as Milk VR, Samsung at CES officially announced the further expansion of the Milk service to smart TVs and the Web. The Milk Music service will be available on Samsung Smart TVs (released between 2012 and 2015) and the Web sometime this spring, while the Milk Video service will find its way to Samsung's Smart TVs.
"Samsung is dedicated to delivering impassioned, connected experiences through content and services across devices, including smartphones, tablets and smart TVs," said John Pleasants, executive vice president, Samsung Media Solutions Center America. "We are excited to bring the music and video experience to even more platforms for our customers to enjoy, and offer customers a glimpse at what's possible in the brand new realm of immersive mobile video and virtual reality."
Meanwhile, the company is also adding Slingbox-like features to its new smart TVs. This will allow users to switch between watching content on their TV and their mobile devices. For example - users can start watching something on TV, and switch to their mobile device from where they left off, even if the TV is switched off.
The feature uses Wi-Fi Direct for mirroring, and the streamed content can only be seen on one mobile device at a time. Notably, users will not be able to change channels from the mobile device, and the content will only be streamed over the same Wi-Fi network, which restricts it to one place only. The feature will work on 'current-generation' Samsung handsets and with the company's new smart TVs, though further details are scarce at the moment.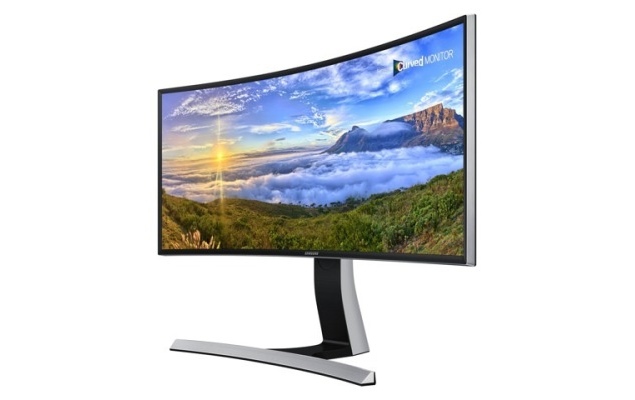 Samsung has also unveiled a new ultra-sharp curved monitor called the SE790C. The SE790C features a 34-inch curved display with a 3K resolution of 3440x1440 pixels and 21:9 aspect ratio. The monitor also includes five USB 3.0 ports.
The Samsung SE790C monitor is available starting Tuesday at a price of $1,199.99 (roughly Rs. 76,000). The company says it will introduce nine more curved monitors by the end of the year.
In the external storage segment, Samsung has launched a new line of flash drives called the Portable SSD T1. The compact Portable SSD T1 flash drives are as small as a size of a business card and weigh about 30 grams. The three models - 250GB, 500GB and 1TB - are priced between $179 and $599. The company says that the new flash drive series will be available from later this month in the US, Europe, and Asian markets.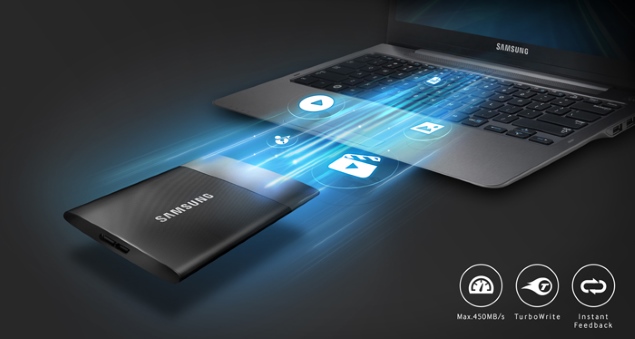 The Portable SSD T1 flash drives come with read/ write speeds of up to 450MB per second, to which Samsung claims that it takes only eight seconds to transfer a 3GB movie file and 27 seconds for a 10GB movie file compared to a conventional external HDD which would take 26 seconds and 85 seconds respectively. The drives are powered by Samsung's proprietary 3D Vertical NAND (V-NAND) technology.
Lastly, Samsung is making use of the home automation startup SmartThings acquisition from last year.
The company has announced the next generation SmartThings Hub, sensors, and premium subscription service, which will be available for purchase across the US and Canada in April 2015.
The new SmartThings Hub is claimed to be faster, can run apps locally, has a built-in backup battery power, and expanded cellular connectivity options which enable SmartThings to keep operating in the event of a power or Internet outage.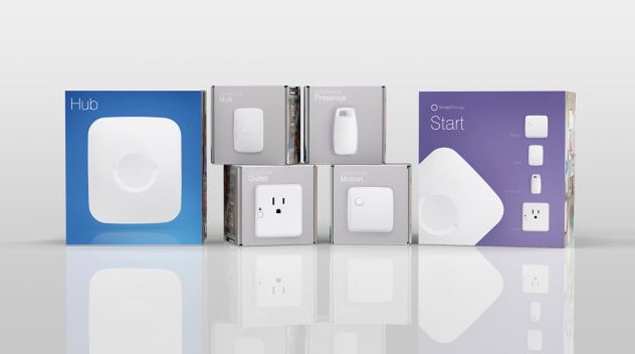 The new Hub also includes new connectivity options such as Bluetooth Smart, which increases the range of supported devices. The company has also got a new subscription-based home monitoring service called the SmartThings Premium for consumers that calls or texts certain people as soon the smart home detects a problem.
"Since SmartThings was acquired by Samsung this past August our platform has seen tremendous growth and innovation. The number of apps and devices created by our community has doubled to more than 10,000 developers and over one million apps installed," said Alex Hawkinson, CEO and Founder of SmartThings.
Affiliate links may be automatically generated - see our ethics statement for details.