If you ever thought that Motorola can only churn out smartphones that are priced decently, you were wrong. The latest gadget from Motorola is a portable wireless adaptor, which the company calls Moto Stream. The new accessory from Motorola can turn any speaker or stereo system into wireless speakers.
Motorola has announced that the Moto Stream is now available [starting Tuesday] at $49.99 (Rs. 3,000 approximately) and can be purchased from Motorola.com or from stores at RadioShack starting Friday. No details of global availability have been revealed thus far.
Notably, Motorola says the Moto Stream has universal compatibility with all Bluetooth-enabled smartphones, tablets and computers running Android, iOS or Windows. It sports light indicator (front 5 facets) and also includes Micro-USB wall charger.
The Moto Stream can be paired with up to five Bluetooth-enabled devices to control any speaker, in what the company calls Heist Mode, where any of the devices can 'jump in' and control the connected speakers. The new accessory from Motorola can also pair via NFC with devices. Motorola says the Moto Stream features 300 feet of Bluetooth range when paired with a Bluetooth Class 1 phone.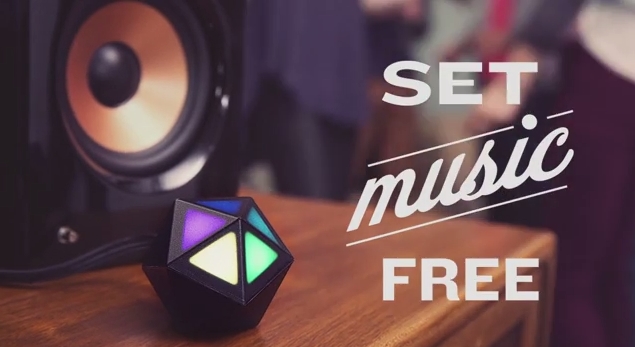 Motorola in a blog post notes, "Set your music free with Moto Stream, the portable wireless adaptor that simply plugs into your existing speaker or stereo system, and allows you to stream music via Bluetooth from any smartphone, tablet, or computer. Play music from the song library on your phone or launch apps like Google Play, Pandora, and Spotify. With Moto Stream you can wirelessly listen to your favourite songs in all their glory from your home stereo system - no expensive upgrade required."
On Tuesday, Motorola announced Android 4.4.3 KitKat update for the Moto E, Moto G and Moto X. According to Motorola, the new Android 4.4.3 KitKat update for Moto E, Moto G and Moto X brings an improved dialler with updated interface; stability, framework and security fixes, as well as enhancements to the power profile capabilities.
For the latest tech news and reviews, follow Gadgets 360 on Twitter, Facebook, and Google News. For the latest videos on gadgets and tech, subscribe to our YouTube channel.
Related Stories