While other companies continue to push the boundaries of LED-backlit LCD panels through the use of various technologies, South Korean giant LG is set on and pushing forward with Oled displays for its 4K HDR-enabled TVs. At CES 2016 in Las Vegas, the company is showcasing eight new models in its lineup that meet its own regular requirements (Oled, 4K, and HDR) but it's the top-of-the-line model under LG's new Signature brand that is grabbing all the eyeballs.
The LG G6 Signature will be available in two variants: 77 and 65-inch. The 4K HDR-enabled Oled TV is one of a select few products that are inaugurating the brand's new Signature line of home appliances. LG said these products "brings together the company's best technology and best designs", and for what it's worth that does seem to be the core of the philosophy.
Not only has the G6 Signature already picked up the CES 2016 'Best of Innovation' award, it has managed to impress the UHD Alliance - a group with the task of defining standards for ultra-HD established at CES 2015 - across the board. The latter is true for all of LG's 2016 CES Oled TVs, and they also support industry-standard formats such as HDR10 and Dolby Vision that have been decided upon by content creators and TV manufactures such as Disney, Netflix and Samsung.
What sets the G6 Signature apart on the design front is seemingly obvious. LG has designed the premium display to be impossibly thin, what with it boasting a thickness of 2.57mm. The Korean company is terming it "Picture-On-Glass" design, and with a translucent glass on the back, that does seem like the appropriate definition.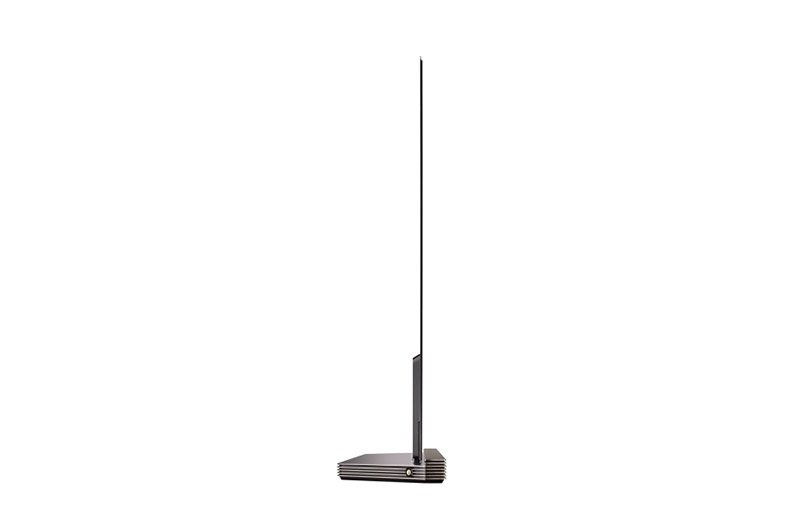 The base of the TV carries a front-facing soundbar system, developed in collaboration with American high-fidelity audio equipment maker Harman/Kardon. The 4K HDR-enabled screen is enriched by the capabilities of Oled "Pixel Dimming" technology, which can be found in all the eight models announced at CES.
"Unlike LCD displays where the LED backlight locally dims entire sections of the screen, each pixel on an Oled panel can switch on and off independently," the company said in a statement. According to LG, this will help the display deliver richer blacks than found on most other 4K HDR TVs.
On the software side, LG seems to be sticking with the webOS ecosystem and the entire 2016 Oled TV lineup will arrive on shelves with webOS 3.0 which offers a deeper integration with your smartphone. There is no set arrival date for now but LG expects to begin global rollout in March.
For the latest tech news and reviews, follow Gadgets 360 on Twitter, Facebook, and Google News. For the latest videos on gadgets and tech, subscribe to our YouTube channel.
Related Stories