LG and Samsung have announced that their 105-inch curved ultra high definition televisions will be unveiled at CES 2014. Both (LG and Samsung) have not revealed any details about availability and pricing of the 105-inch curved UHD TVs.
According to Samsung, its 105-inch curved UHD TV features a new proprietary picture quality algorithm that can deliver optimized colour and feeling of depth. In addition, the television comes with 'Quadmatic Picture Engine' which as per company's claims can deliver all content in UHD-level picture quality. The Samsung's 105-inch curved UHD TV boasts of a screen resolution of 5120x2160 pixels with 21:9 aspect ratio.
Commenting on the announcement, HS Kim, executive vice president of Visual Display Business, Samsung Electronics said, "We are happy to unveil the 105-inch Curved UHD TV, the culmination of Samsung's advancements, following the world's first Curved UHD TV at IFA 2013. You will experience a true curved TV optimized for consumer viewing environments at CES 2014."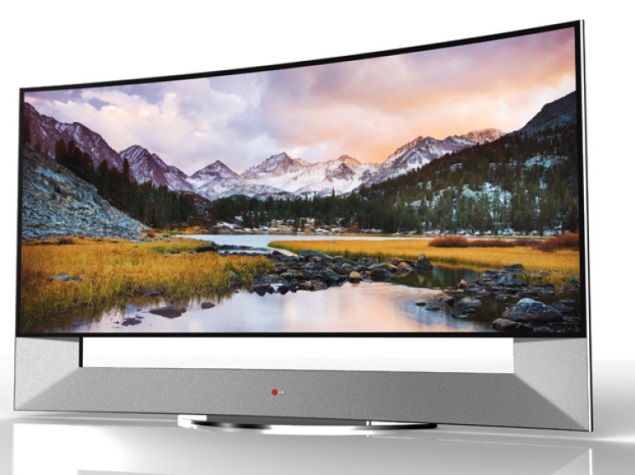 LG's 105-inch curved UHD TV (Model 105UB9) also boasts of a resolution of 5120x2160 pixels.
The LG's 105-inch curved UHD TV uses LCD instead of the OLED, which the company claims uses improved TFT (Thin Film Transistor) technology to prevent colour leakage and offers a good viewing experience from any angle.
LG Electronics' Vice President and head of the Home Entertainment Company's TV division, In-kyu Lee said, "We're proud to reveal our 105-inch curved ultra HD TV at the world's largest technology event. Claiming the world's first and the world's largest titles, LG's 105UB9 employs cutting-edge technology to provide a truly unique viewing experience. We will continue to drive the next generation TV market and demonstrate that with LG, it's all possible."
For the latest tech news and reviews, follow Gadgets 360 on Twitter, Facebook, and Google News. For the latest videos on gadgets and tech, subscribe to our YouTube channel.
Related Stories