LG has launched its first curved OLED television for the Indian market, the LG 55EA9800, priced at Rs. 9,99,000. The LG 55EA9800 curved OLED TV will be available in India via LG Best shops.
The latest curved OLED TV from LG features 4-colour pixel technology, which according to the company adds a white sub-pixel to the conventional red, green and blue pixels, for more accurate colour reproduction. The LG 55EA9800 is said to feature an ultra-thin OLED panel, with its thinnest point at 4.3mm. Including the stand, it has dimensions of 1227x799x192mm, and weighs 17.2 kilograms.
The LG 55EA9800 curved OLED TV comes with a number of connectivity options that include HDMI port (x4), headphone port (3.5mm), RF, AV (composite), digital audio output, USB 2.0 (x2), USB 3.0, and LAN port.
The TV also features a transparent 'crystal clear' stand, which as per LG, creates the illusion of images floating on air. LG has also equipped five see-through 'LG Clear Speakers' in the stand of the LG 55EA9800, providing audio output up to 40W.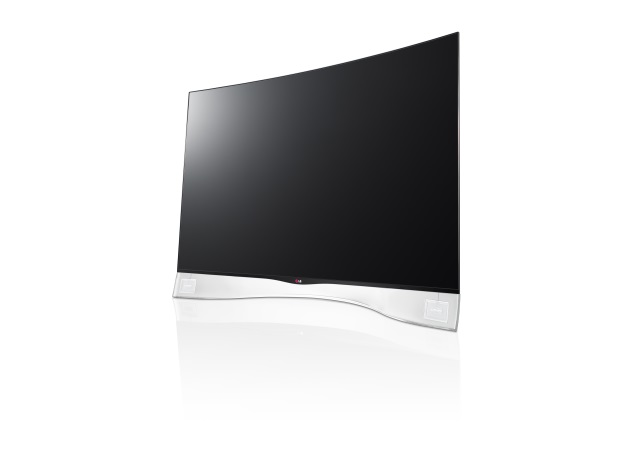 The South Korean major claims that the response time of the LG 55EA9800is 100 times faster than LG's own LED/LCD TVs, which minimises blurriness in fast moving scenes. The company has included a 'Magic Remote' which comes with gesture, wheel, voice and universal control features.
Commenting on the announcement, Soon Kwon, MD, LG India said, "We are proud to present LG Curved OLED TV, the world's first curved technology product to India. The unique and immersive curved design will provide consumers with an ultimate viewing experience. The home entertainment and mobile segment is fuelled by constant change and growth with new products entering the market every day. Both these segments are growth engines for LG India, and we will strengthen the product portfolio further with new launches. Our target is to capture 30 percent market share in flat panels by end of next year."