Lenovo on Thursday at its Lenovo Tech World event in Beijing launched its own version of a media streaming device named Lenovo Cast, which can mirror content from mobile devices to TV screens. The palm-sized hockey puck-shaped device will be going against the $35 Google's Chromecast stick in terms of features and other offerings. The $49 casting device will be available worldwide starting August.
The Lenovo Cast supports dual 2.4GHz and 5GHz 802.11 a/b/g/n Wi-Fi network bands (but not 802.11ac), which gives a range of roughly 20 metres and mirrors content from mobile devices to TV screens in 1080p resolution. The device features a single Micro-USB port, a Micro-HDMI port, and HDCP 2.0. It also supports HDMI 1.3. It has a diameter of 70mm, a height of 15mm, and weighs 50 grams. Apart from being able to stream media, the device also lets users easily mirror their smartphone's display on the connected television.
The Chinese PC maker said the Lenovo Cast can be set up in thee steps: "First, plug Lenovo Cast into any large screen device's HDMI port. Then link Lenovo Cast to the device's signal. Then play and enjoy media from a DLNA or Miracast-enabled tablet or smartphone."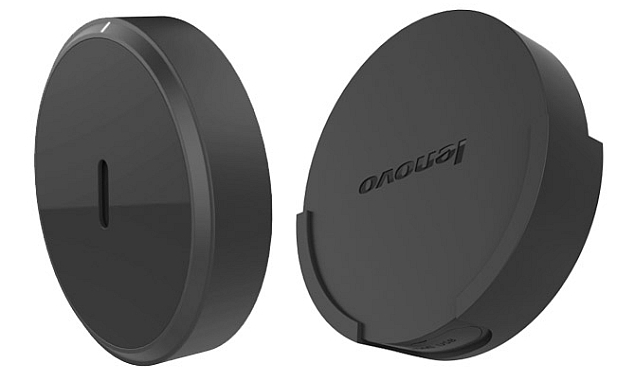 The Lenovo Cast also comes with a bracket for those who want to mount the device on the back of the television sets. It supports DLNA and Miracast, which also means support for plenty of video, image and sound formats. Lenovo Cast is compatible with devices running Android 4.3 Jelly Bean and later versions, as well as select Windows 8.1 and iOS devices. The device besides taking on the Google Chromecast, will also be competing against other casting devices in the market such as Amazon Fire TV Stick and Roku Streaming Stick.
With 5GHz Wi-Fi, the Lenovo Cast has some features over and above Google's Chromecast dongle already in the market. However, Google is expected to launch the next-generation Chromecast, or Chromecast 2, at Google I/O 2015, which kicks off on Thursday - Lenovo's timing in that sense, with availability in August, may not see it reach first to the market.
"Today people want more from their devices - the freedom technology gives them to accomplish more. They want to share a variety of content from their smartphones and tablets such as online videos and games with friends and family on a larger screen," said Liu Jun, Executive Vice President and President, Mobile Business Group, Lenovo during the launch. "The new Lenovo Cast is our latest device created to enable such personalised experiences."
For the latest tech news and reviews, follow Gadgets 360 on Twitter, Facebook, and Google News. For the latest videos on gadgets and tech, subscribe to our YouTube channel.
Related Stories