Following this year's widely-panned Batman v Superman: Dawn of Justice - and setting itself up as the DC Comics' version of The Avengers - Justice League is slated for release on November 17 next year. That's a long time away but Warner Bros. is (already) pulling out all the stops to drum up hype for a film universe it's clearly much invested in - what with 10 other films scheduled to open between now and 2020.
Thanks to a recent press event, here's all we know about the in-production Justice League film:
1. A description of the plot, when it happens and influences

Fuelled by his restored faith in humanity and inspired by Superman's selfless act, Bruce Wayne enlists the help of his newfound ally, Diana Prince, to face an even greater enemy. Together, Batman and Wonder Woman work quickly to find and recruit a team of metahumans to stand against this newly awakened threat. But despite the formation of this unprecedented league of heroes--Batman, Wonder Woman, Aquaman, Cyborg and The Flash--it may already be too late to save the planet from an assault of catastrophic proportions.
The events of the film are set roughly six months after those in Dawn of Justice, and are influenced by Jack Kirby's comic series New Gods which was first published in 1971.
2. The "greater enemy" is Steppenwolf, and there's alien tech involved
Fans of the comics will know Steppenwolf as Darkseid's uncle, and he will be commanding the forces of Parademons - the same flying creatures which appeared in Batman's vision in Dawn of Justice. According to Deborah and Zack Snyder, those will play a big role in Justice League. So why is Steppenwolf here? He's hunting down the mysterious DC alien tech known as Mother Boxes.
Just like Marvel's Infinity Stones, DC is bringing the Mother Boxes arc from its comics for Warner Bros' film adaptation - three of these boxes are with the Amazonians (Wonder Woman and her kind), Atlanteans (Aquaman and his people), and Mankind (that's the rest of us).
Deborah Snyder, producer, revealed that a prologue in the Justice League film will properly explain the Mother Box technology to viewers and how these boxes came to be on Earth.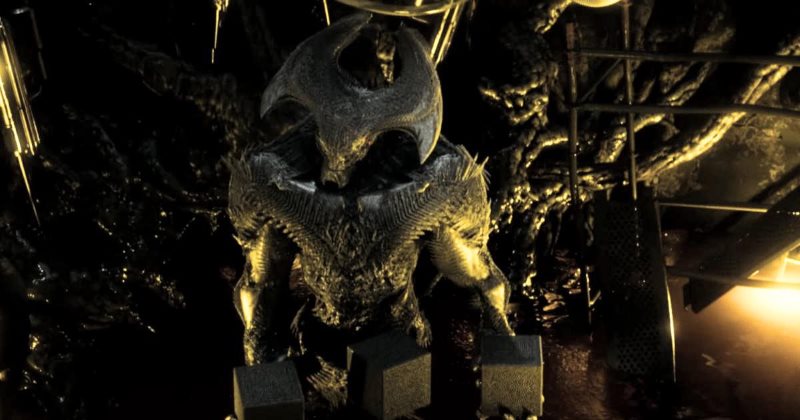 A look at Steppenwolf from the deleted scene in Batman v Superman: Dawn of Justice.
The character was supposed to be introduced in Batman v Superman, but the scene was later removed. It'll be part of the upcoming Ultimate Edition. As for Justice League, while Warner Bros is in final talks with an actor, nothing more is known.
Also, while Steppenwolf is the focus, Eisenberg's Lex Luthor will be around too. Comic book prisons tend to be quite porous, Zack Snyder said.
3. Most of the old cast returns, with new "metahumans" being added
While the big baddie Steppenwolf is yet to be cast, we already know about new additions in Jason Momoa as king of underwater nation Atlantis - Arthur Curry / Aquaman, Ezra Miller as a forensic investigator who can move at superhuman speeds in Barry Allen / The Flash, and Ray Fisher as Victor Stone / Cyborg, a former college athlete who is reconstructed after almost dying with the help of third Mother Box.
There's also Amber Heard as Mera, queen of Atlantis, Willem Dafoe as an Atlantean politician Nuidis Vulko, and JK Simmons as a classic version of Commissioner Gordon. This is all in addition to the returning cast of Ben Affleck as Batman / Bruce Wayne, Henry Cavill as Clark Kent / Superman, Gal Gadot as Diana Prince / Wonder Woman, Jesse Eisenberg as Lex Luther, and Amy Adams as Lois Lane.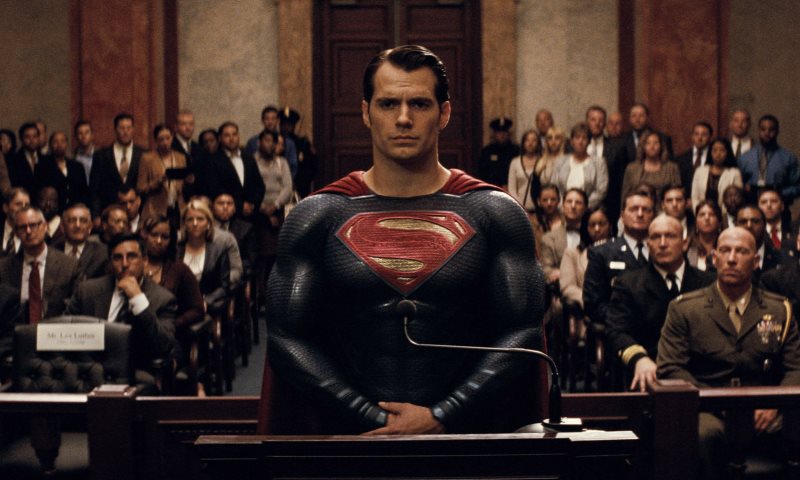 Though [spoiler alert] Superman died at the end of Batman v Superman, he will no doubt be present in Justice League. "There wouldn't be a Justice League without Superman," said producer Deborah Snyder. "But I think his way back to us [is something] we don't want to really spoil. But he's here."
4. This movie is trying to be different from Dawn of Justice
A lot of Dawn of Justice's problems were down to the dark and depressing outlook the film's characters - Superman and Batman - shared. That made it unexciting to watch, and the film-makers claim to have learned from that experience.
"Justice League is much more inclusive. I think also you have these two very young characters, Flash and Cyborg. And you know, they're definitely lighter. I think they're going to appeal to a younger audience," producer Deborah Snyder said. "The main thing we learned [on Batman v Superman] is that people don't like to see their heroes deconstructed."
Most of the humour will be brought by Miller's Flash and Fisher's Cyborg, in addition to the comedy that happens when different individuals are trying to work together, Zack Snyder said. You can read one of the scenes that was showcased in more detail, as recreated by Vulture.
The only image from Justice League released by Warner Bros. so far shows a new Batmobile, after the earlier one was destroyed.
"With Justice League, [Batman and Superman] have both been freed of the shackles of the responsibility to be in a place where they would fight each other," director Zack Snyder added. "That is liberating for us in making the movie because really now we have a single enemy with a single objective, and it's really about uniting the team. That, to me, is a fun activity."
5. It's not a two-part story any more
Unlike previously stated by Warner Bros, both the Justice League films will be standalone films in themselves. It's not a two-part story any more which means Justice League - titled just that - will tell a complete story in itself with a beginning, middle and an end. The second film is still slated for 2019, but any further work will only be done post the ending of production on the first one.
Shooting for Justice League started back in April and will run for a total of 111 days.
Are you excited about Justice League? Do you think it'll be better than Batman v Superman? Let us know your thoughts in the comments below or tweet to us @Gadgets360 with #JusticeLeague.