Move over HDMI, the next-generation HDMI 2.0 is here.
The HDMI Forum has announced the release of Version 2.0 of the HDMI Specification. The latest HDMI Specification, offers a significant increase in bandwidth offering a capacity of up to 18Gbps with the ability to transmit 4K or Ultra HD video of 3840x2160 pixels resolution(2160p) at up to 60 frames per second, 4 times of 1080p/ 60 fps video resolution.
The new standard supports 32 audio channels, as well as dynamic auto lip-sync and extensions to CEC (Consumer Electronics Control). It supports up to 1536kHz audio sample frequency, simultaneous delivery of dual video streams to multiple users on the same screen, simultaneous delivery of multi-stream audio to multiple users, and support for the wide angle theatrical 21:9 video aspect ratio.
Version 2.0 of the HDMI Specification does not define any new cables or new connectors. This means that current HDMI cables (category 2) are capable of carrying the increased bandwidth over HDMI 2.0 and you won't need any new cables when you buy a 4K TV or media player that supports the standard. This also means that once consensus builds on a universal 4K media standard, and an optical medium is formalised, devices can be built for playing 4K content discs as the connectivity standard is already there.
HDMI Licensing, LLC will detail the new features of the HDMI 2.0 Specification at IFA 2013 in Berlin on September 6.
Version 2.0 of the HDMI Specification, is backward compatible with earlier versions of the Specification.
It was developed by the HDMI Forum's Technical Working Group whose 88 members represent some of the leading manufacturers of consumer electronics, personal computers, mobile devices, cables and components.
The HDMI 2.0 Compliance Test Specification (CTS) is expected to be released before the end of 2013.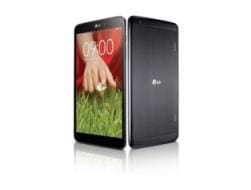 IFA 2013 Berlin
For the latest tech news and reviews, follow Gadgets 360 on Twitter, Facebook, and Google News. For the latest videos on gadgets and tech, subscribe to our YouTube channel.
Related Stories