After a period of relative inactivity, American audio electronics specialist Altec Lansing has announced three new innovative and out-of-the-box products at CES 2016. Among the new launches is a pair of DJ headphones with an inbuilt camera, completely wireless earphones, and a weatherproof portable speaker that's built to effectively handle the elements.
The first and most interesting launch is the Altec Lansing DVR-DJ Style headset. The wireless headphones feature 40mm drivers and have a 1080p@30fps DVR camera built into one earcup to capture exactly what the user is seeing. The video can be streamed immediately using Wi-Fi, or copied onto the headset's 8GB internal storage. You can also add up to 32GB of external storage through a microSD card slot. Targeted at DJs, the $200 headset can produce what we expect will be rather dramatic videos of people partying in night clubs, straight from the perspective of the DJ.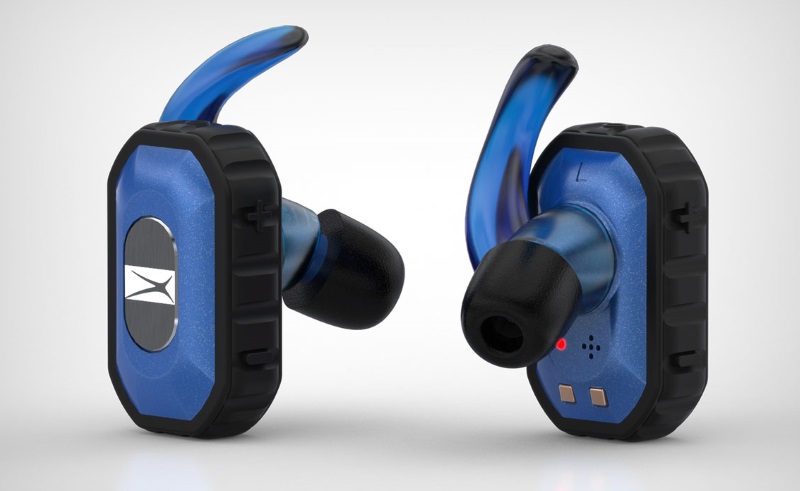 Altec Lansing also took the wraps off its $150 Freedom True wireless earbuds, which apart from connecting wirelessly to your source device, also get rid of the cable between the two earbuds themselves. Each earbud has its own battery, and receives an independent Bluetooth signal in each ear. And if you're worried about misplacing the small earbuds, the product comes with a companion app that uses Bluetooth to make the earbuds beep when you trigger the signal. The Freedom True set is also IPX7 water resistant and offers a claimed six-hour battery life.
Finally, the company has also launched the new $300 Super LifeJacket weatherproof portable speaker, following up on the LifeJacket 2 that was launched in India late last year. It's IP68 water resistant and can be completely submerged in water for limited periods without the risk of damage. It also has a Bluetooth range of 100 feet, 50-hour battery life, and is capable of serving as a power bank to charge other devices.
No word on India availability and pricing has been shared yet for any of the new launches, but we hope to receive information on this soon.
For the latest tech news and reviews, follow Gadgets 360 on Twitter, Facebook, and Google News. For the latest videos on gadgets and tech, subscribe to our YouTube channel.
Further reading:
Altec Lansing
,
CES
,
CES 2016
,
DVR DJ Style
,
Freedom True
,
Super LifeJacket
,
audio
,
camera
,
earbuds
,
earphones
,
headphones
,
music
,
speakers
,
wireless
Related Stories