Even if you're not a fan of anime shows in general, you've probably heard of Mobile Suit Gundam. The cartoon, created in 1979, is one of the most influential works in animation and spawned a franchise that has seen more than a dozen TV shows, multiple films and novels, and a huge number of video games. Apart from that, Gundam '79 (as it's commonly known) revolutionised the giant robot genre with its realistic portrayal of these robots as weapons, and the portrayal of the pilots as soldiers, instead of the superhero style representation that was common before this.
It's been 36 years since Gundam first aired, and the franchise has definitely seen highs and lows - the latest entry in the series, Mobile Suit Gundam: Iron-Blooded Orphans, is airing now on Sundays on YouTube, in Japanese with English subtitles, and it's one of the best entries in the Gundam franchise.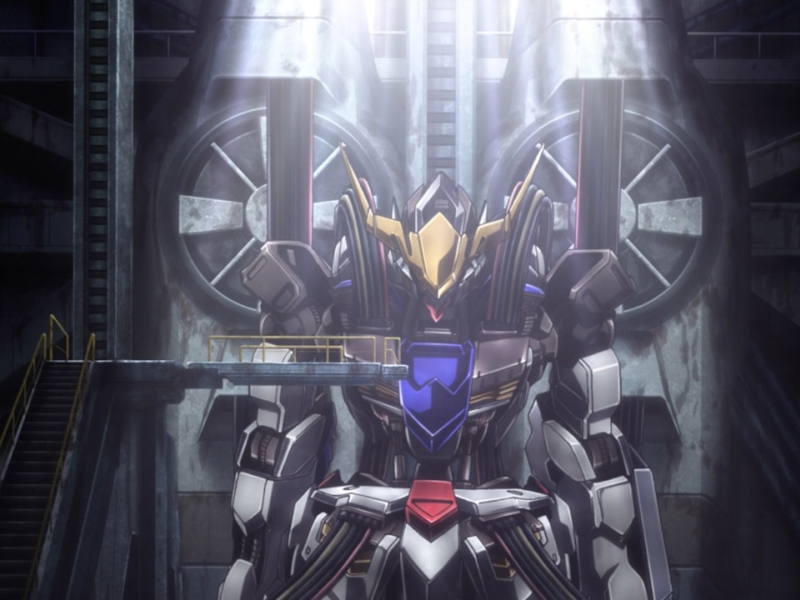 If you're not a fan of anime-style cartoons, then this show has probably not been on your radar, and that's a shame because in the short run the show has had so far, it's looking incredibly promising for everyone to watch.
Iron-Blooded Orphans is one of the darkest entries in the Gundam franchise, and that's saying something for a franchise that has featured child soldiers, and lots and lots of death and betrayal. Gundam has always been aimed at a mature audience, but Iron-Blooded Orphans takes this quite far.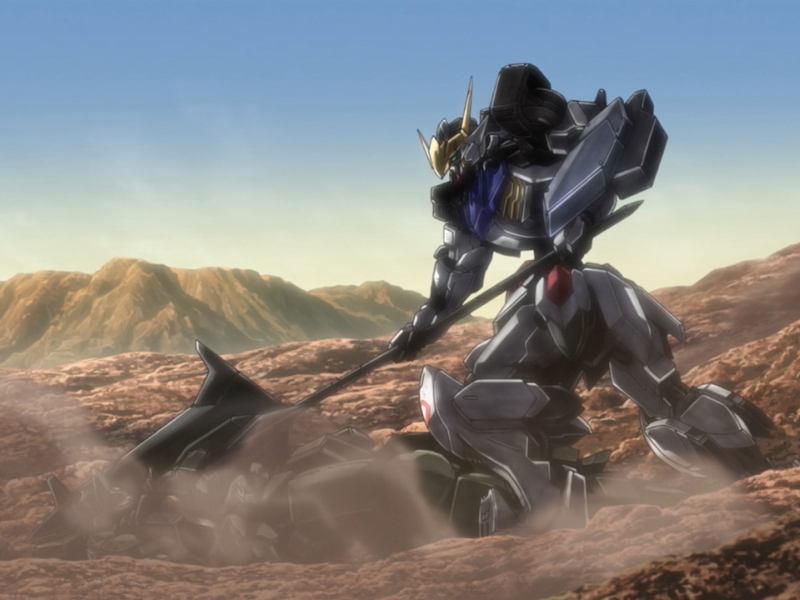 The series is set 300 years after an event known as the Calamity War, which brought about destructive changes to the Earth. Mars is a colonised state, and the pioneers who live there are largely brutally exploited by the Earth forces. Unrest is brewing on the planet, and this serves as the backdrop against which we meet the third-group of the Chryse Guard Security (CGS) - child soldiers who are used as cannon fodder by the CGS mercenaries.
The CGS is smuggling one of the figureheads of the Mars freedom movement to Earth, and this draws a military attack on its facility. At this point, a derelict Gundam that's been repurposed as a power source, is pressed into action and fights off the adults, thanks to the piloting of Mikazuki.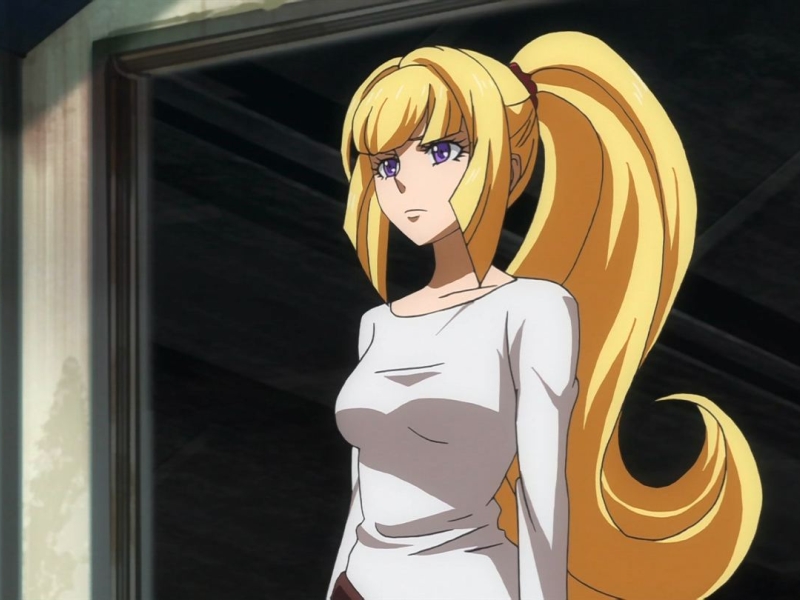 Along the way, you're introduced to a number of characters - the various kids of the CGS 3rd group are all fleshed out and have their own unique personalities - and the world itself gets more detailed as well. We learn about how the child soldiers are exploited, and implanted with a biomechanical feedback system that allows them to control the various machines they use. It's a dangerous process, and one that has to be carried out on children before puberty is over; but many of these kids die on the operating table.
The brutal nature of the world is driven home again as the show progresses - without spoiling plot details, we learn more about Mikazuki and his best friend Orga, the leader of the 3rd group teenagers, and witness some truly brutal behaviour that makes you wonder if the designated hero is actually a sociopath.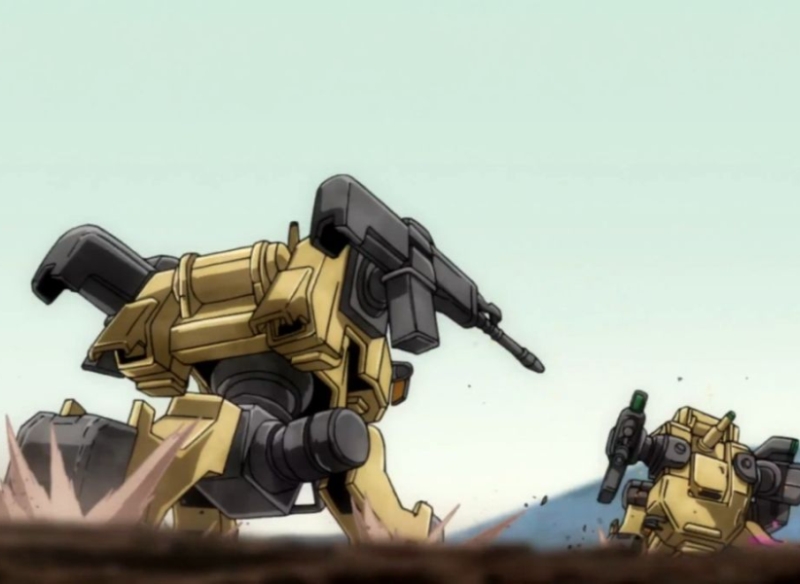 Of course, it's also a reflection of the world that's shaped Mikazuki into what he is - he's ready to kill someone without even thinking about it, simply because he was ordered to do it. He doesn't show any remorse about his actions, but rather, kills people while talking conversationally.
In contrast, the Earth forces soldiers are shown reacting much more naturally, and are much more relatable. At the same time the children of the third group come from such adversity, and face such difficulties in front of us, that they're clearly the underdogs who accomplish a lot, and grow as characters in front of us, which makes them extremely compelling as well.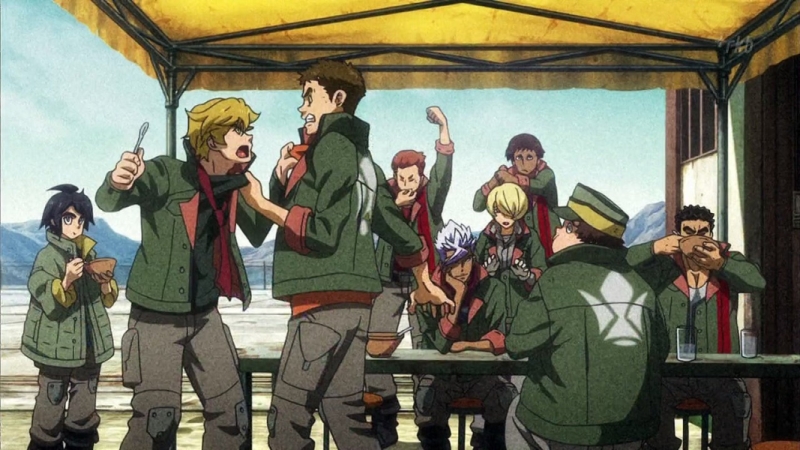 There are also smart references to modern politics of the day, even referencing groups like Femen in a protest shot shown of Mars. Throw in great music, and some really well written characters, along with nail-biting plots, and Iron-Blooded Orphans starts to really look like a winner.
We've only seen the beginning of the series right now, and it's going to be interesting to see how the relationship between Orga and Mikazuki was formed, and to see how they're going to elude the soldiers trying to hunt them down. The background story of the Mars independence movement is also looking fascinating, and we're seeing a good mix of military strategy, political maneuvering, and high adrenaline action.
Whether you're a fan of anime style cartoons or not, the show is compelling and a great watch, so we'd urge everyone to at least try out the first episode. It's free, although you have to watch it with subtitles for now, but you should definitely make the effort.