Although BenQ is one of the best-selling projectors brand in India - it claims to hold 20 percent of the market here - the Taiwanese company doesn't necessarily have the best brand recall. That's essentially because projectors have traditionally been an enterprise play. But that's starting to change, according to Rajeev Singh, Managing Director, BenQ India.
"The [enterprise] projector market in India is a very mature market, and its total rate of growth is only 10 percent right now," he says. "That's why we have been releasing a lot of new consumer products, like the W+ series, and today the home [and small business] segment is growing at around 50 percent, even if it's on a much smaller base."
NDTV Gadgets met Singh along with Adams Lee, APAC President BenQ, who was visiting India for the first time. According to Lee, India is growing in importance as a market and many of BenQ's new verticals are coming to India soon.
"We have two new product categories - large format displays," says Lee, "which are used for interactive digital signage, started a little while back in Europe. We'll be bringing that to the Asia market now, in India in the next few months."
"We also started decorative lighting in Germany, and then other parts of Europe in 2013, and we'll be bringing that to India now," he added.
At the same time, the company has some new products for India, aside from the newly launched W+ series projectors that Singh mentioned. BenQ is also rolling out curved display monitors for gamers, and hardware colour calibrated monitors for photographers. While Singh did not mention the price in India, Lee says that these are premium devices that can cost up to two times as much as a budget display of the same size.
This is a far cry from the products the company entered India with. Even two years ago, BenQ's offerings were mostly low-cost mass market devices of sometimes questionable quality. Today though, the company wants to position itself as a premium brand, and focuses heavily on high end devices like wireless projectors that are full HD and 3D.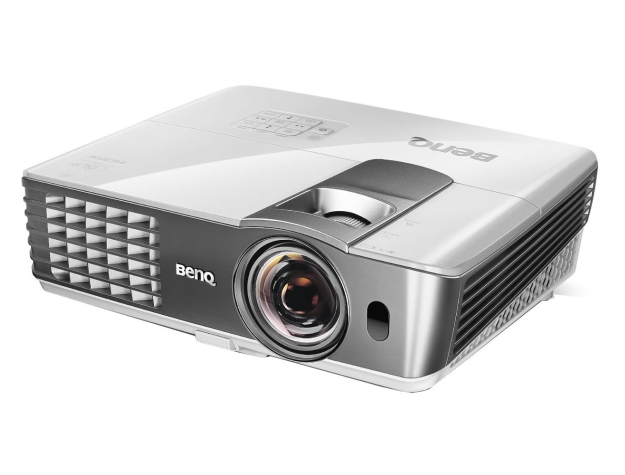 "We wanted to make products we were proud of," says Lee. "And also, from a marketing standpoint, just price is not a good value. There has to be something more about your brand, otherwise what are you offering the consumer?"
"If all you can offer is a low price and good specifications, then China can crush you," Lee adds. "Before long your vendors are your competitors and they are eating up all your business. You can already see it happening in the smartphone market, and we did not want to be in the same place."
For these reasons, Lee says, BenQ has been relying more and more on consumer insights to create products whose values are easier to communicate, which makes for a more sustainable business model as well.
BenQ claims to be leader in projectors in India and the premium gaming monitors are already 7 percent of the sales, according to Singh. This last category is one that Lee says has been growing globally - which is also why BenQ is sponsoring e-sports teams around the world, including in India.
At the same time it continues to roll out new technology such as the curved screen gaming monitors. "On a monitor, you're sitting very close, and the curve helps the games feel more immersive," says Lee. But while the company is making new technology investments, curved screens were already coming into the market last year. This year, the focus seems to be on virtual reality and 4K.
Lee however feels that these technologies are still far from consumer ready. While he dismisses virtual reality as still being a very compromised experience, 4K he says, will be held back not by technology, but by economics.
"The chip is much more expensive, in projectors, so 4K projectors in the consumer space are very unlikely," he says. "There is not much content yet, but that is not the problem. Already you're seeing some content, and now mobile phones will record 4K, so that is not the problem. But a 4K display costs too much right now."
"When you're buying a projector for your home, you're obviously not going to upgrade it next year, or even for several years," says Lee. "So you're willing to spend a little extra to get features that will be useful 2-3 years later. But with 3D, the price premium was in single digits, so the consumer was ready to spend the extra money. With 4K, the price premium for the chip can double or even triple the cost of the projector."
For this reason, BenQ is continuing to develop 4K technology, but Lee says that the goal must be to bring the price down before launching it to the market.
"With 3D, you could tell people that they were making an investment," he says, "but with 4K, people will buy the projector now and have no content. Then, a couple of years later there will be content, and the new projectors will be half as expensive as the ones we sold. You can't do that to a customer."