The market is getting saturated with Cardboard VR headsets - what should have been a beachhead in the march of virtual reality is quickly becoming a seaside resort instead, cheerfully waving to attract tourists, but boring the hell out of long-time residents. If you've been following mobile VR for any period of time, then the question you've got to ask is why people are still putting out Cardboard headsets halfway through 2016?
Google announced the Cardboard reference design two years ago, at Google I/O 2014. Essentially, it's a pair of lenses (along with a magnetic button) in a cardboard housing that holds your phone, which can be used for an immersive virtual reality experience. It was a cheap, simple, and extremely effective solution. Last year, there was a new iteration to the design, which simplified it further, removing the magnetic button which sometimes fouled the other sensors, replacing it with a simple yet elegant solution - a capacitive strip to let you touch the screen indirectly.
To look at the market for smartphones right now, you'd think that we're right in the middle of a revolution in virtual reality on mobile devices. It's practically impossible to release a new phone without some kind of virtual reality headset to go along with it, and with the exception of Samsung's Gear VR, every headset you'll see is based around Google's low-cost Cardboard VR initiative.
Lenovo was one of the first brands to heavily promote VR with the Lenovo AntVR headset with TheaterMax technology, but since then, we've seen others such as the OnePlus Loop VR headset also by AntVR, the Coolpad VR 1x headset priced at Rs. 999, and the Intex Eyelet VR headset, bundled with the Intex Aqua View, the last of which is actually made from cardboard.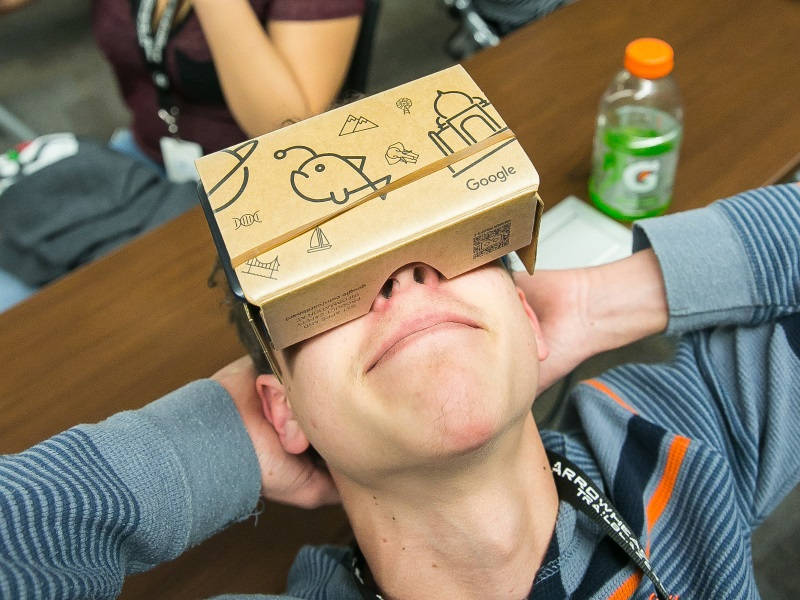 But there are also many Indian firms that are quickly churning out Cardboard headsets. One such that Gadgets 360 reviewed recently is the Converge VR headset. Another company that makes a high-end (made from plastic, not cardboard, with high quality lenses, padding, and adjustments for focus and inter-pupillary distance, along with straps to go hands free) Cardboard headsets is Chandigarh-based Procus VR. Also from Chandigarh is AuraVR, another Cardboard-based headset maker. Goa's Absentia, which is working on a high-end VR headset, is also launching a Cardboard headset. On the face of it though, this makes no sense, as these headsets offer little true differentiation, and while it's easy for brands to offer heavily discounted headsets as a marketing point, it's difficult to understand the motivations of independent companies in a segment that is becoming increasingly crowded.
So what's the point of making these headsets?
For some, it's about being seen as cutting edge, or at least not dragging behind, one phone company executive explained. "When you're making these in bulk, the cost is pretty low. Lenovo is saying that it's shipped around two lakh units of its headset - at that scale, the cost is pretty negligible so you can offer it as a bundle with the phone, at a very low price. Now today, just about every phone has the same specs, and the same experience. What are you going to do to make a customer say, 'I want this?'. For us [phone makers] VR is a low cost thrill to throw in without affecting the price of the handset, so it makes sense," said the executive you wished to remain anonymous.
That might be the case for the various brands that are launching headsets, but what about smaller companies?
"The entry level cardboard headsets that you get for a few hundred rupees are their own category, but higher quality devices like ours offer a lot of value, such as better lenses, higher field of view, headphones," says Rajan Arora, the CEO and founder of Procus VR. "We've made something very high-end that should be compared to the Rs. 10,000 Gear VR." The Procus headset is available online for Rs. 2,499 right now, and a pro version that is lighter and includes various improvements is on the way, which will have an MRP of Rs. 4,599, and be sold at Rs. 3,599. "Right now, you have entry-level, and you have high end products," he adds. "I think you're going to get a market at around Rs. 5,000 also."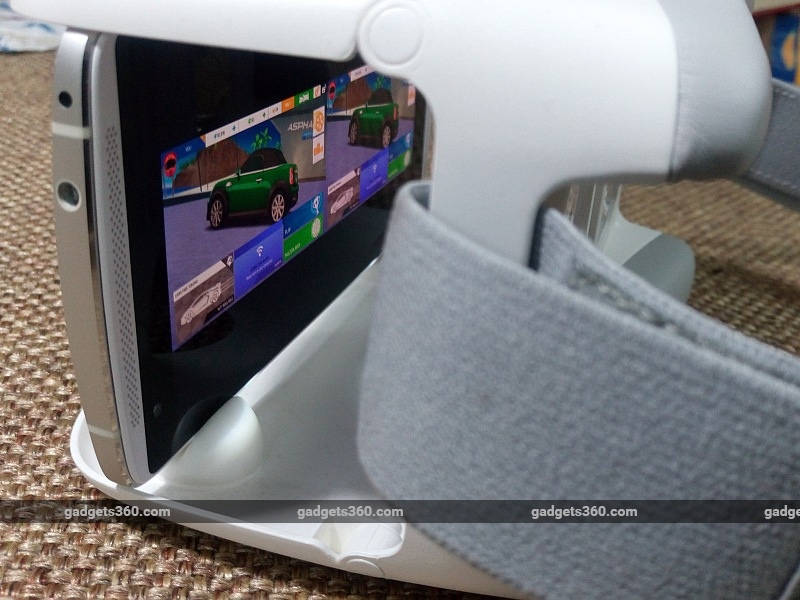 Procus, which was anticipating sales of under 1,000 for its first model, ended up selling over 20,000 headsets, Arora claims. But why are people buying these expensive headsets, when they are functionally the same as a Rs. 500 set, just with extra padding and straps; particularly with a new version - Daydream - around the corner?
The future
At its annual developers' conference Google IO, Google unveiled Daydream, its new VR standard, and Android VR mode. These are major changes that look to address many of the problems with existing Cardboard devices. Daydream, however, won't be compatible with as many phones as Cardboard; it will have more demanding requirements, and according to Google, current phones are unlikely to support it.
This means that the current crop of headsets are unlikely to support Daydream either - and some believe that this is the way to go. "We postponed our next version and are now working on a Daydream consumer version, with motion remote controller," Nilesh Yadav, the creator of Converge VR wrote to Gadgets 360 as soon as Google IO ended. "VR mode looks really good in Android N, and their motion remote controller is just fantastic. I had VR prototypes very similar to Google Daydream VR, which I can practically make in 10 minutes each in any size and shape for all Daydream mobile phone sizes, also very high quality." Since then, the company has launched what it says is a Daydream compatible headset.
There's more to it than Daydream, argues Harikrishna Valiyath, the COO for Absentia VR, outlining the company's plan to make a Rs. 4,000 headset.
"People will be willing to pay extra for quality. We are using high grade foam, IPD and focus adjustment, and Fresnel lenses, and the result is a much better experience than basic cardboard sets," says Valiyath. "Daydream on the other hand is still six months to maybe even one year away because the handsets aren't even in the market right now."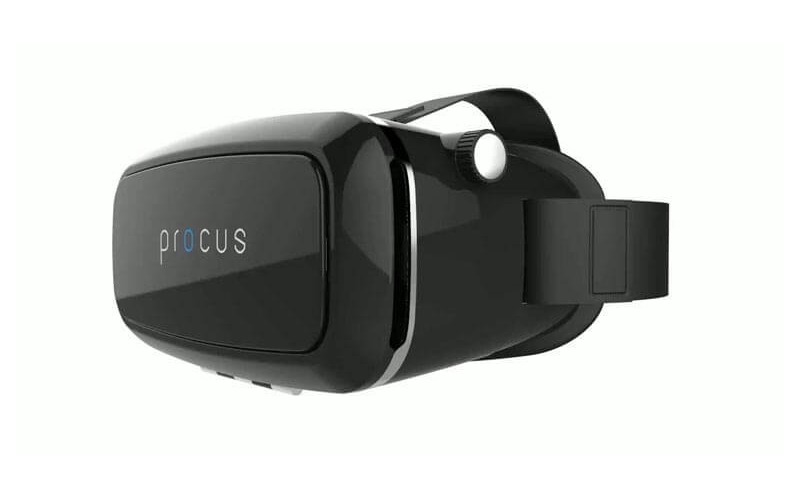 While Absentia is attempting to make a VR headset that can compete with the likes of the Oculus Rift or the HTC Vive, it's also realised that making something for mobiles is the fastest way to reach a number of people, educate them about VR, and also establish the brand in India. Valiyath reassures us that the company is not losing focus on its main product, the Tesseract, or delaying its entry into PC VR, but says that mobile not the only project for Absentia.
"One of the big problems also with Cardboard is that there is no content for people," he adds. "You can find a few things but it's really hard to find regular, high quality content. That's where we will come in - we'll release a mobile app along with the headset, with which we'll deliver 1,000 hours of streaming content, and will also display your local content in VR. It'll be like Voot, but for VR."
This is something that Procus is also looking at, according to Arora. "We want to be more than just a VR company," he says. "We are trying to create exclusive content that will be free to our own users, and paid for by others. We're still developing this, but just recently we released on VR horror app called The Bet, and we're going to keep launching more content too, so that it's not just about the hardware."
It's not very clear if this approach is the best one, in a field where technology is developing so rapidly. Is it too soon to ask people to invest heavily in what is, at the end of the day, not proprietary technology? We'll know soon enough, as Daydream inches closer to reality, to see whether it represents more of a nightmare for firms that are trying to build something long term with Cardboard.