Home entertainment has, in the last few years, gone through some major changes. There has been a lot of evolution over the last four to five years, giving the industry a new breath of life, and offering customers an experience that gives cinemas a run for their money. We've seen evolution of televisions and sound systems, all moving forward in leaps and bounds.
This is, of course, dramatically visible in televisions. OLED panels have revolutionised viewing, with 4K screens offering ultra-realistic images. LG introduced its OLED TVs with Dolby Vision support earlier in 2016, and other TV OEMs are also putting a focus on delivering the best visuals possible with HDR technology. At CES 2017, Sony announced its first OLED Bravia 4K TV with Dolby Vision HDR, and instead of having speakers, it uses new audio technology to emit sound from the screen itself - something Sony is calling Acoustic Surface.
And as 4K and other technology matures, it's also become more and more affordable. Today, the cost required to get a 'proper' home entertainment system is much, much lower than it was just five years ago.
Content isn't going to be a problem either as HDR streaming will not have a significant impact on the bandwidth required, unlike, say, the jump from HD to 4K. This will also allow content to be made easily available to users.
Netflix is already on the HDR bandwagon, and over 80 Hollywood titles have already been graded in Dolby Vision for the home.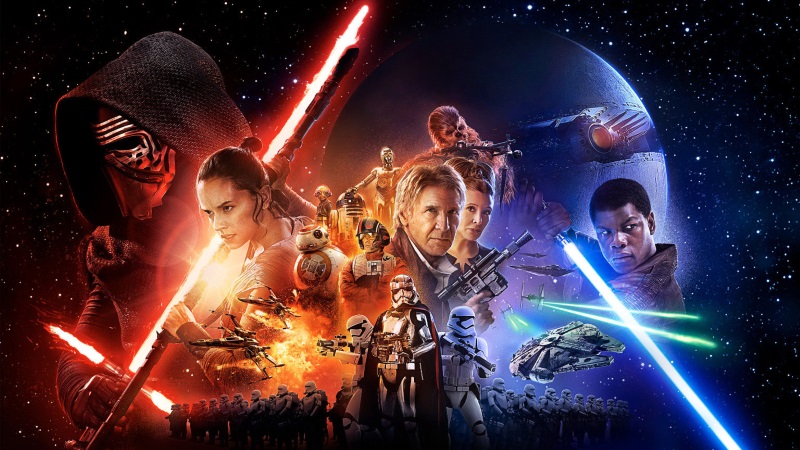 Aside from visuals, technology such as Dolby Atmos has also advanced home audio significantly. Users today have the option to set up state of the art home-entertainment systems that offer cinema-like experiences in their living rooms. Dolby Atmos is already installed in almost 200 cinemas in India, and is gaining popularity for its three-dimensional audio experience, where you feel like you're inside the action.
It does this by freeing sound to move around, by making sounds exist as individual entities instead of channels. Dolby Atmos for Home brings this same experience to your home theatre, allowing you to create powerful, breakthrough, moving audio that surrounds you.
Traditionally, surround sound tracks had to confine all sounds to the 5.1 or 7.1 channels of a typical home theatre setup. If a scene requires, say, a helicopter taking off, that sound had to be assigned to specific channels, and mixed together with other sounds. While that helicopter can move across channels, it can't go above you. You can only hear it from the small number of predetermined locations defined by the speaker setup, and not as you'd hear it in real life.
Atmos frees the sound from channels, and creates audio objects. Any sound - the helicopter, a car screeching around a corner, a melodic bird call - exists as an independent audio object, free of channel restrictions. It can be precisely placed and moved anywhere in your room, including overhead, to flow above and around you in three dimensional space.
Brands like Yamaha, Samsung, and more let you bring Dolby Atmos into your home, and it doesn't require complicated speaker setup either. At CES, LG showcased its LG SJ9 soundbar with Dolby Atmos, which includes two speakers firing upwards, which will fill up any home theatre with three dimensional sound. With TVs becoming thinner (LG showed off a 2.57mm thick TV this year), a sound system like this is pretty much a necessity.
In India, you can already buy the Yamaha YSP 5600 which is very easy to set up, and an amazing sounding system.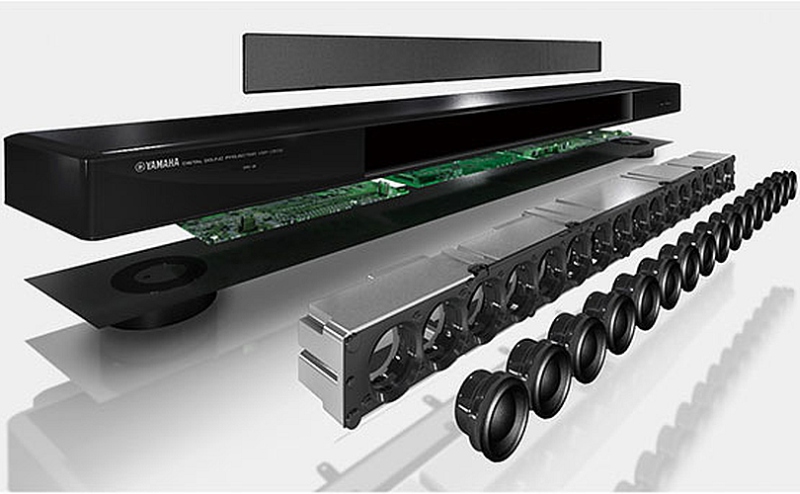 This soundbar comes with 46 speakers, with individual amplifiers, for an unmatched audio experience. These speakers deliver all the sound, but the experience is governed by a technology called beam steering. Instead of playing back sound, the YSP series projects the sound with the help of beam steering.
It's a lot like steering light in a particular direction. Once the beam is steered, it gets reflected from any hard surface, so you don't need to place speakers all over the house.
These systems are still relatively new to the market, but there is significant uptake of these by film and technology enthusiasts. And the content is also evolving fast. There are over 150 Blu-ray movies that support Dolby Atmos, and of this, nearly 20 Indian titles are already available, with more coming soon.
The combination of audio, video, and content means that we can expect the home theatre to look better than ever, and for more people to get into high-quality home entertainment equipment.
Ashim Mathur is Senior Director Marketing, Emerging Markets, for Dolby, and was previously Head of Marketing at Dolby India. He has been working in the home entertainment space for 18 years.