Almost every film made today involves at least some amounts of visual effects. This can range from the obvious, such as the armies of fantastical creatures in movies like the Hobbit, or it could be small things like making a small facade filmed in the US look like it's a huge house in the South of France.
We got a chance to talk to Priyamvad Deshmukh, who works as a Shader Writer for Peter Jackson's WETA Digital in New Zealand. The company, founded by film director Peter Jackson in 1993, really shot to fame when Lord of the Rings released in 2001. Today, it's one of the leading VFX studios in the world, and has films like Avatar, The Hobbit series, and the Planet of the Apes films to its credit. Deshmukh has also worked on some of these films, including Furious 7, The Hobbit: Battle of the Five Armies, and Dawn of the Planet of the Apes.
A BSc student from BITS Pilani, Deshmukh was on the typical IT career track like so many others in India. But he was unsatisfied with the industry, and wanted to try and do something more creative. Some research led him to apply for a course in Computer Graphics from Columbia University in New York, from where he got his first job in the film industry.
"Computer graphics has been really prominent in the US in the last decade or so, and I was really fascinated by movies as well," Deshmukh tells us. "So it seemed like a good move for me and although it's still a very technical field, it's still art. The nature of art has changed, but I still have to answer the question of whether it is artistically beautiful, although today I'm not drawing freehand, and sometimes 'it' can refer to how blood is gushing from a gunshot wound."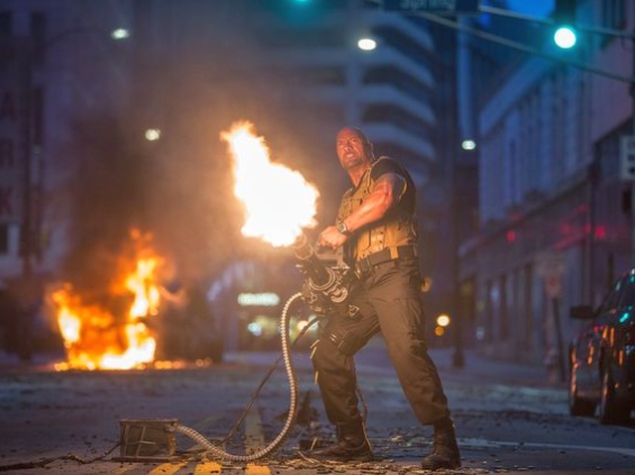 Deshmukh was in India on the invitation of Godrej India Culture Lab, a design and media lab run by Godrej that brings about interactions between the creative industries, academia, and the corporate world. The Lab's interactions take the shape of curated events of different sizes, most of which are held within the Godrej campus in Vikhroli and are free and open to attend for all - Godrej employees as well as members of the general public.
Before WETA, Deshmukh was working in Dreamworks Animation, where he got to work on films like Megamind, Kung Fu Panda 2, and Madagascar 3.
"I'd spent a few years with Dreamworks, and I'd learned a lot along the way, but I was ready for the next step when I heard about the opportunity with WETA," says Deshmukh. "It seemed like a good time to make the switch, and I've had a chance to do some very different stuff with WETA."
Once he got the job, Deshmukh uprooted his life in the US to move to New Zealand, where WETA is based. And although the work that he does in both companies is very similar technically, artistically, things tend to be a little different, says Deshmukh.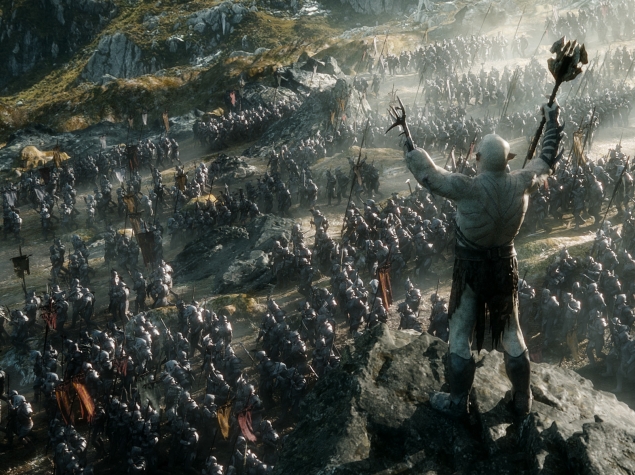 "At Dreamworks, we got to do things that were very stylised," he says. "We were inspired by the real world, but these weren't actually real things. With WETA, the work is much more realistic, more technical. Even if you're dealing with a humanoid creature with horns coming out of his head, they need to look realistic, so you need to know what a real horn looks like, and how light bounces off it."
Deshmukh's work as a shader writer is just one part of the VFX pipeline, which includes modellers, matte painters (who make backgrounds), lighting artists (who work with all the others to figure out the light sources in a scene and make it look real), visual developers, and effects artists (who make the explosions, Deshmukh tells us with a laugh). Shaders are programs that tell the rendering engine how light bounces off different objects in a scene, and a shader writer comes up with the programs that do this, taking into account the different materials in an object, the different layers through which the light will travel, and the different geometries - the last of these being very important for elements like hair.
"Whether it is spikes coming out of your head, or a plane explosion, there is a rendering equation that has been studied for decades, and measures how reflections work," Deshmukh explains. The shaders try and solve this equation for all the objects. One easy example for this is for Hobbit, for example - in The Desolation of Smaug, there is a scene where you see a giant dwarf statue, made out of gold. "So then you need to know the index of refraction of gold, you need to know the geometry, and the light sources, and materials, because if you have a bumpy surface then the light will reflect differently," he explains.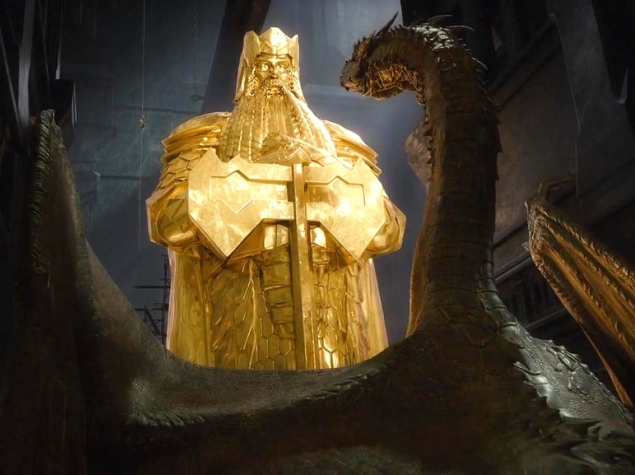 Similarly, hair rendering is one of the more complex areas because of the geometry involved. One of the more recent films that Deshmukh worked on is Dawn of the Planet of the Apes, where most of the characters are covered in fur that moves around as the apes move, and light from different sources has to reflect off this. "I can't tell you about the specifics of this film because of my non-disclosure agreement with the company, but I can tell you that we used the latest research on hair rendering. It was a very challenging project."
As such, Deshmukh tells us, working in visual effects is a mixture of art, and research, and computer science. That research can flow both ways though - for example, visual effects today plays a big part in medical education; 3D models that can be manipulated on a tablet are a common way to teach today, but the same doctors will also research things like the way blood flows, and this in turn winds up in the gush of blood that follows a gunshot in a movie like Furious 7, with a little help from people like Deshmukh.