Online video is bigger than ever - it's a pretty obvious statement isn't it? The fact is that while most traditional broadcast mediums are struggling to stay relevant to binge-watching millennials, user-created content on YouTube, Facebook, Instagram, Snapchat, and Vine is what's driving the future of video consumption. In Anaheim, USA the shifting trend was more evident than ever last weekend, at the 7th annual VidCon - a festival that celebrates online video as this generation's cultural phenomenon.
What started off as a small community event at a hotel basement has been gaining popularity among fans, content creators and online celebrities alike. Names like Lilly Singh (Supawoman), Pewdiepie and many more, are regular attendees at VidCon, where they hold special panels and meet the fans up-close. VidCon is about role-models guiding the new generation of content creators in the right direction, warning them of pitfalls, potential problems and of course, the benefits of creating a successful YouTube brand.
This year VidCon was bigger than ever with celebrities from around the world flying in to join in the celebration. We caught up with comics Tanmay Bhat and Gursimran Khamba from India's biggest YouTube sensation, AIB, at the event as well.
Teachable moments
One of the main attractions about vidcon are the hourly sessions by established YouTube names, on topics aimed at helping new creators grow. Some of the topics we attended included 'The Team of an Online Video Creator: A Case Study', hosted by Lilly Singh, where she introduced the business side of her team; then there was 'Think like a Marketer, Act like a Creator', which used Nestle Toll House's case study in packaging videos for the right audience. A lot of them were focussed around understanding numbers, analytics and new features of video distribution platforms like YouTube, Facebook, Snapchat, Vine, and Instagram.
Despite being India's most successful online video stars, AIB admitted to have learned a lot from these sessions as well "The panels are actually useful to us. There was this one deck we saw today about Facebook and reach. Back home, we're just sitting and guessing," said Tanmay Bhatt. "Facebook kills YT links, right? The rumour is that if you have a link with an image on it, it has further reach. But that doesn't actually work. So we're calling our social media guys telling them that all our plans need to stop."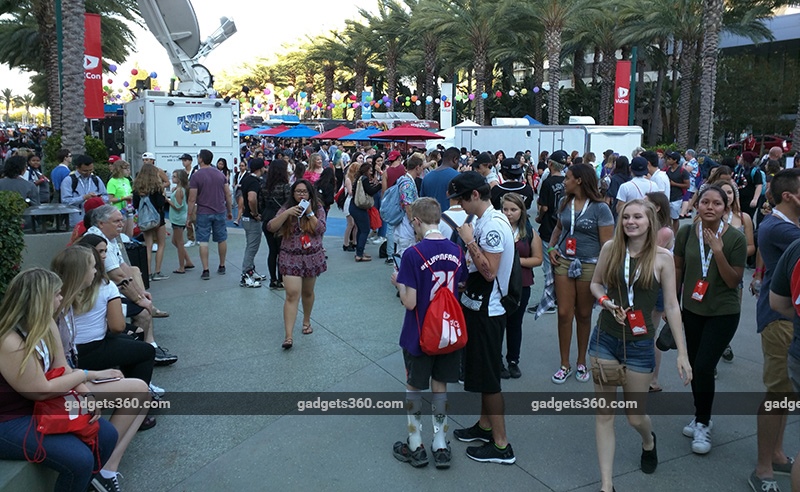 It's not all about the data analytics though. Simpler things that are within a creator's control like how a dramatic thumbnail image that's not overcrowded usually gets more clicks, or how it doesn't matter how long or short your video is as long as it's well edited and doesn't feed like it's dragging on. It's pretty elementary for anyone with a media background, but for someone just starting off, this information is golden.
Like Khamba from AIB says "Because it's all creators, everyone is facing the same problems. So it's a lot of fun.", to which Tanmay adds "There's this dude from China telling another dude from Spain, 'We were f****d for so long'"
Community engagement
Besides the overall learning experience, VidCon's biggest attraction is the promise of fans being able to mingle with their favourite online video celebrities, and even engage with them on the show floor.
Many major social platforms and channels had their own booths on the VidCon floor. Instagram offered a projection room for fans to take selfies against fun backgrounds, stars from YouTube makeup channels offered free makeovers, food channels had baking contests, and more. Of course, no show floor is ever complete without merchandising, and that was pretty huge out here as well. You had t-shirts, caps, mugs, posters and other tchotchkes from major YouTube channels regardless of their participation otherwise.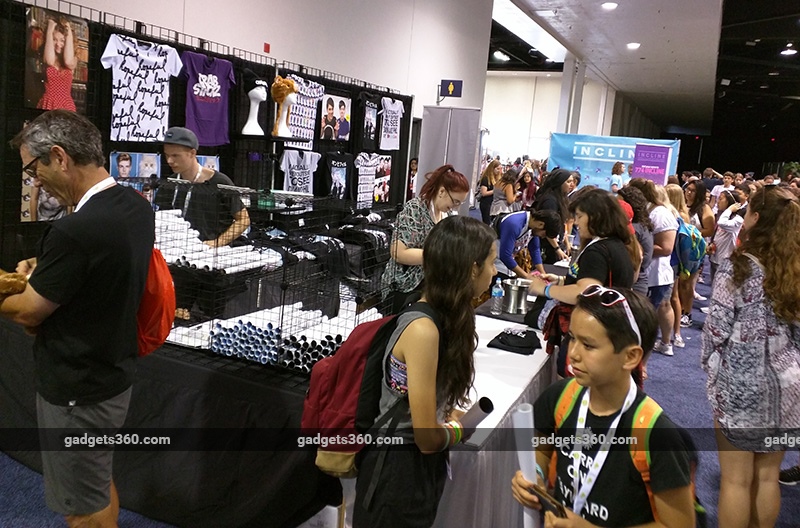 Besides that, it even served as a marketplace for selected video-equipment manufacturers to showcase and sell their wares that's directected towards the mobile/consumer video market. Ricoh Theta had a stall where it was selling the 360-degree camera for just $329 (Rs. 22,350 approx), there were specialised equipment manufacturers for lights, mobile/tablet steadycams, mobile tripods, props, and even licensing-free music creators.
Making it into a full-time business
Besides getting better at their craft, creators were also looking at opportunities to use their established YouTube channels as a full-time business. Besides the regular ad revenue they get from YouTube ads, they were also interested in talking to brands about collaboration and sponsorship opportunities.
Lilly Singh introducing the team that manages her YouTube channel - her talent agency, manager, business manager, lawyer, and publicist. She explained the role they play in managing her career, while she's free to concentrate only on the creative aspect of her videos. She also spoke about when it's the right time to expand the business side of things "First step, get a manager. After financial success, get a business manager. When contracts get confusing, get a lawyer; get an agent once you've established your brand and have a fan-base," to paraphrase Lilly Singh.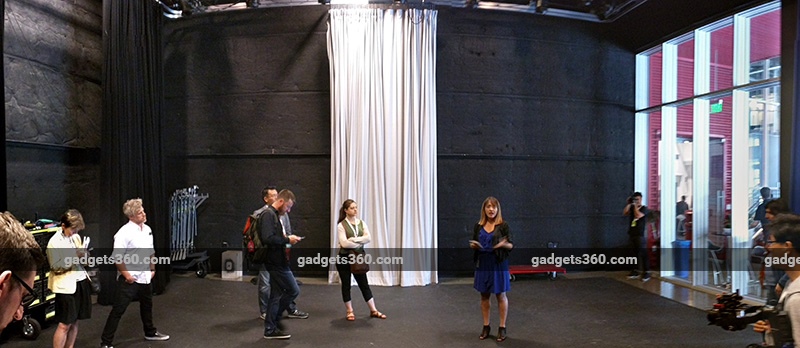 Marketers had a great opportunity to explore options with established YouTubers as well, through a speed-dating round that allowed both parties to have a limited but exclusive face time.
YouTube support and creator growth
As the title sponsor of VidCon, YouTube had a massive presence there, which only made sense considering that it's the biggest consumer video platform in the world by a huge margin. Using VidCon as the platform, YouTube did make some very interesting announcements that should encourage the creator community.
Susan Wojcicki, CEO, YouTube spoke about the way forward in her keynote: 360 degree videos are already gaining popularity, but now there will be a higher push from YouTube to encourage the creator community to explore and innovate on this new technology. Bigger than that, and what we feel is a much bigger deal is the ability to livestream on YouTube directly from the mobile app itself. Creators get better support now; if you have monetisation options enabled on your YouTube channel, your queries will be responded to by a live person within 24 hours.

All this along with the overwhelming setup that YouTube offers in its LA Studio - YouTube Space Lab, that too for absolutely no cost to the creators (studio space and equipment), makes it pretty clear that YouTube is putting all its bets on the smaller creators. Moreover VidCon's popularity is making it global - VidCon is now coming to Amsterdam and Australia as well.
Sure, big-budget production houses are still the norm, but the younger audience are seeing YouTube as a legitimate source of information and entertainment, that too from people they can directly identify it. It may change the tides of things to come in the future, but as of now it's great to see the online video space with such high diversity and massive support.
Disclosure: This correspondent's flights and hotel stay for VidCon were sponsored by Google.