A TV show that features surrealism, magic realism, humour and incredibly good writing is hard to come by. Twin Peaks is among the few that has all of these traits. It's no surprise that the show left its fingerprints on modern films such as Donnie Darko and Requiem for a Dream and TV shows such as The X-Files, amongst others.
Wednesday, April 8, marks the 25th anniversary of Twin Peaks, one of the best TV shows ever made. On the surface, the show appears to be a straightforward crime thriller or a murder mystery if you'd like to call it that, but the plot goes far beyond such conventional themes. If eccentric characters, surrealism and a worrying enthusiasm for food and coffee sound interesting to you, then you must watch Twin Peaks. You might be thinking that the previous sentence is weird but trust us on this - it's exactly what you'll see when you watch Twin Peaks.
Created by Mark Frost and the legendary director David Lynch, the show has two seasons, which first aired in 1990 and 1991 respectively. A cliffhanger at the end of season 2 has had fans clamouring for more episodes for over two decades, and this year, that nearly happened. There were talks of season 3 of Twin Peaks coming back in time for next year, with the original creators (Frost and Lynch) producing it, and many of the original actors coming back as well. Sadly, contract issues became a major stumbling block for season 3 and David Lynch is no longer involved with the project.
So why are fans worked up about a show that aired 25 years ago? To understand that, you'll first need to understand the show.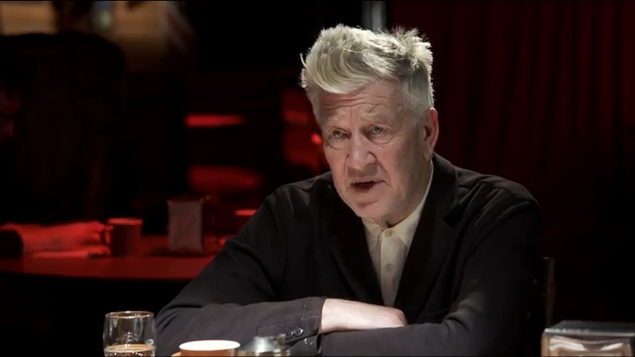 Twin Peaks
The show's plot initially centres around the murder of Laura Palmer, who appears to be a sweet, likeable young girl. It appears as if her murder has left the town badly shaken. But soon enough it becomes evident that there is a dark side to the town of Twin Peaks, with drugs, prostitution, and violence making regular appearances.
Another noteworthy theme in the show is broken relationships. Several prominent characters are seen cheating on their partners for various reasons. It appears as if everyone wants to be with someone they can't have or someone they should have always been with.
David Lynch had explored a similar theme in the film Blue Velvet. One of that film's most memorable scenes involves a person watering a lawn and the camera slowly pans towards the grass, then zooms in to the grass and reveals a severed ear. The scene is gruesome and at the same time highlights that all is not well in the small, quiet town. On a related note, fan site Welcome to Twin Peaks reveals an interesting tidbit we'd missed - that severed ear also appears in Twin Peaks.
Eccentric Characters
You know you're watching a David Lynch creation when a bunch of eccentric characters appear on screen, each weirder than the other. FBI Special Agent Dale Cooper, investigator in chief of Laura Palmer's murder is the best of these. Cooper keeps a tape recorder he calls Diane with him, and is often seen talking to Diane about the events of the day as if it were a real person.
In one of Twin Peaks' best sequences, he gives other investigators a long lecture about Tibet and throws a stone at a glass bottle to zero in on suspects. His enthusiasm for coffee, donuts and pie is sure to have made many a hungry stomach rumble over the years.
Other memorable characters include the psychiatrist FBI's forensics expert Albert who's a hilarious mixture of rudeness and non-violence, the unforgettable Log Lady Margaret who always carries a "talking" log (more on that later), the almost incoherent Major Briggs and Laura's father Leland Palmer who's mentally unstable since his daughter's murder. Almost all of the actors deliver a great performance in the show, which deserves special mention because of Twin Peaks' unusual plot and themes.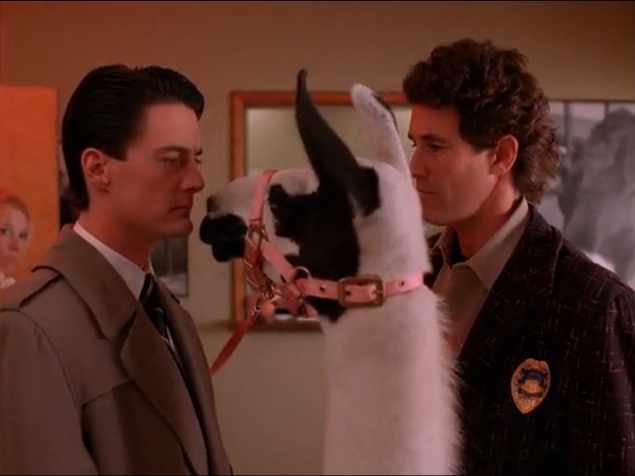 Surreal plot
The world of Twin Peaks functions like our own, but there are times when things happen that are just beyond the pale of reality. The surrealism in Twin Peaks appears in many of its strongest plot points. Cooper cracks the case based on clues received in a dream, and he even has a vision of a giant who gives him some more clues. Major Briggs' plot arc starts out as that of a person who rambles on, using a bunch of complex sentences to convey simple notions. It takes a sudden turn into the wild and it turns out that a part of his job is to keep track of radio chatter received from other galaxies. Further details about his arc include significant spoilers, so we'll keep it at that. However, we can reveal that it's among the best story arcs in Twin Peaks.
While all of this is playing out, Angelo Badalamenti's amazing soundtrack sets the mood for the show. His best work for the show is not in its title track but the music that plays during the show. It's really hard to spot another TV series soundtrack that sets the scene anywhere near as well.
There are several such surreal twists in the tale in Twin Peaks, many of which remain unexplained. Had this show been produced today, the producers would be under pressure to explain and justify each of these plot points, but Twin Peaks was able to leave things ambiguous and that was one of the series' greatest strengths.
Inclusivity
If there's one aspect of Twin Peaks that we respect, then it is its inclusivity. The show has strong women characters and represents several sections of the society that are often ignored or made fun of.
Audrey Horne is a great example of a strong woman character in the show, as she proves by taking several risks to aid the investigation. Norma Jennings, the owner of Double R Diner, also plays a woman who can take care of herself and others. Catherine Martell is another strong character who outwits a big businessman over the course of the show. The mentally unstable Nadine Hurley defeats one of the biggest male wrestlers in the show, which is great to see.
Other notable inclusions are Hawk, a native American who's a police detective; the FBI's Denise (or Dennis) Bryson, a transgender person; the one-armed Phillip Gerard; the dwarf called The Man From Another Place; Jocelyn Packard, an Asian; FBI's regional bureau chief Gordon Cole (played by David Lynch himself), who has hearing impairment; and characters like Nadine Hurley and Johnny Horne who have mental disorders.

Not perfect
Twin Peaks Season 1 could easily become the official definition of the word perfect, but that's hard to say about season 2. The slow eerie buildup that was done to perfection when the plot centred around Laura Palmer's murder loses a bit of its charm as the killer was revealed midway through the second season. That part felt a bit forced and a quick Web search reveals that the channel forced the creators into doing that due to the show's low ratings.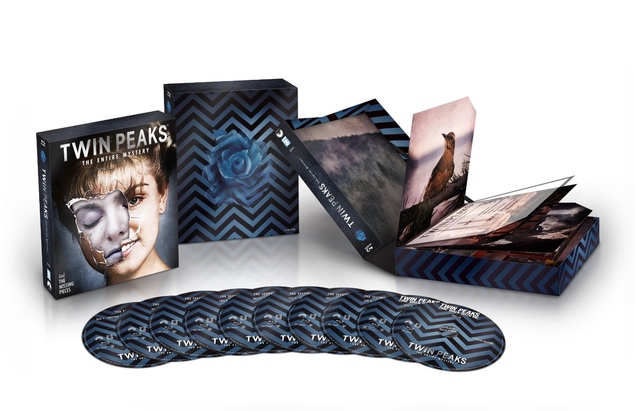 The series is set in the year 1989 and that's evident from the gadgets used by its characters. Cassettes, VHS tapes, analogue film projectors, Agent Cooper's weird memo calculator in which he takes notes, and CRT TV sets with analogue knobs are gadgets that've almost completely disappeared in today's world. There are quite a few plot arcs that wouldn't exist had mobile phones been available to the characters, but that's the case with so many shows from the time.
Watch it now
Twin Peaks would make to any list of greatest TV shows and we've now given you enough reasons to watch the series if you haven't done so already. It truly is a unique TV show and the chances of something similar being made today are slim.

The show was followed by a film - Twin Peaks: Fire Walk With Me that revolves around the last week of Laura Palmer's life that serves as a prologue and epilogue to the series. The film isn't as good as the TV show, but if you're a fan of the show, you might want to watch the film as well.
David Lynch himself tried to make another strange, surreal TV series in 2001. Its pilot episode was rejected by producers and Lynch then gave it an ending to make it a feature film. That film is Mulholland Drive, widely considered as one of Lynch's finest works. If you like Twin Peaks, we strongly recommend that you watch Mulholland Drive. With season 3 looking unlikely, it's the closest you can get to the same crazy magic of the show.
Twin Peaks is available on Amazon.com in Blu-Ray and DVD formats. Digital copies are not available in India, but you can buy it on iTunes (Season 1, Season 2) or stream it off Netflix or watch it for free on Hulu in other regions.
Affiliate links may be automatically generated - see our ethics statement for details.