After endless rumours and speculation, the actual trailer of Jurassic World was actually quite good. Just as we were getting over that, news broke that Independence Day 2 is going to be a thing. And then we get the trailer for Star Wars: The Force Awakens!
For us geeks, the last few days have been the gift that keeps on giving, and the two trailers are actually really promising. The Star Wars trailer doesn't actually give too much away, but the visuals of the X-Wings and the Millenium Falcon look amazing. On the other hand, the last frame of the trailer, which shows a lightsaber with three blades, seems like a nonsensically stupid decision to somehow one-up Darth Maul's double-sided lightsaber from the first film.
Quibbles about a silly lightsaber design aside, there's not much you can actually glean from this trailer, other than the fact that the final film will continue to have all the trappings of the original movies - lightsabers, X-Wings, stormtroopers, droids and more.
(Also see: Star Wars Episode VII: What the Name 'The Force Awakens' Suggests)
Despite how little the trailer actually shows us of the film - fans, including us - are hyperventilating with excitement, and that's actually a little worrying.
Meanwhile, Jurassic World's trailer revealed that it will feature a genetically modified dinosaur as the main "villain" of the piece, and this has provoked heated debates on the Internet, about whether the film sends a message that science is bad. People complain that there was no need to introduce a made-up dinosaur when there are so many amazing real dinosaurs to choose from. And others have already started to complain about the portrayal of "real" dinosaurs. People are pointing out that the science of the movies has not moved forward in the two decades that have passed since the first Jurassic Park released.
What is provoking all this thoughtful debate?
This:
This is actually a pretty good trailer - it sets up the film but doesn't give everything away either, and manages to shoehorn in a couple of nice homages to the original movie that launched the series in 1993 as well.
But to see people whipping themselves into a frenzy and arguing that the filmmakers lack integrity because their dinosaurs don't have feathers is just silly. And anyway, that can easily be explained away by pointing to the frog DNA that Hammond and co. used to fill in the blanks in dinosaur DNA, as explained in the first film itself. Have you seen any feathered frogs? No? Exactly.
But perhaps the most inexplicable news is that we're bringing back Independence Day, according to reports. If there was ever an announcement to make people sit up and scratch their heads, it is this one. Particularly when you realise that the biggest star from that cast - Will Smith - won't be appearing in the film.
Independence Day was very much a product of its time - technobabble was made overly simplistic because the quippy one-liner was far more important than explaining just how a Macbook was able to interface with an alien computer and upload a virus or how that would make any difference at all.
Customers these days on the other hand are at least sophisticated enough to know that just plugging your iPhone into your PC doesn't do anything useful, and that having an app doesn't mean you have the same software on your PC, or vice versa either.
Independence Day's concerns were more related to having Will Smith drag an alien into Area 51, and finding the exact tone in which he would say "Welcome to Earf."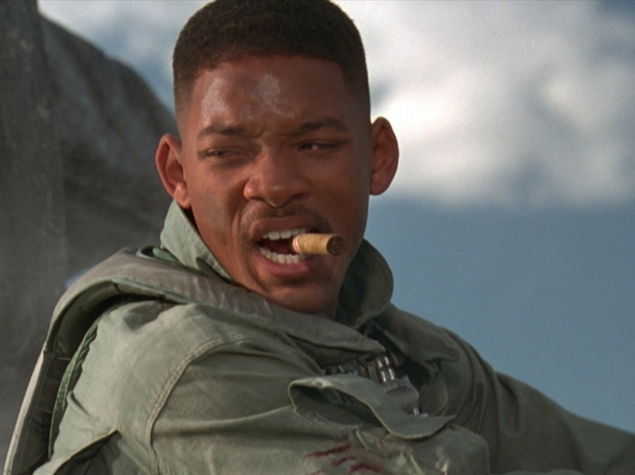 The 90s - and the 80s before them - were a wonderful era filled with works of inexplicable genius which are best left in the 90s. The films were over the top and often incredibly stupid, but you'd get to watch action scenes taking place in steady shots that allowed you to actually see who was doing what, to whom, and how. The scene would have been set up beforehand, and you'd actually get to understand the geography, instead of being forced to watch a shaking camera that reduced everything to a confused blur.
It was the era where there was no scope for shades of grey, and the good guys were not supposed to feel any moral conflict about mowing down a million bad guys while walking around carrying a minigun that would normally be mounted on a Humvee.
In short, movies like Independence Days were basically the cinematic equivalent of video games.
And much like video games, modern movies are made by committee for a huge amount of money - and that makes it very difficult for filmmakers and game designers to experiment and try new things.
You might not have wanted an Independence Day or Jurassic Park sequel. But other franchises have been picked up already - we've seen remakes of Judge Dredd and Robocop, Teenage Mutant Ninja Turtles, and films like Die Hard just never stopped getting sequels.
Even though these films have not met the same kind of success as a completely new property like Guardians of the Galaxy, few have been disasters like Green Lantern either.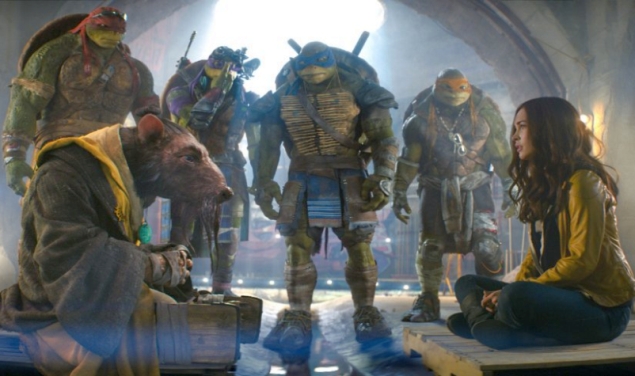 As long as people want familiar fare, the studios are going to be far too eager to oblige. But looking at the roster of films made in the 90s, we can see that things have gotten stretched a little thin.
There are a few movies still left that could be revived now. The Fifth Element is one possibility - it was a cool concept and visual effects have certainly moved forward since then. As a bonus, the film was made by Luc Besson, and thanks to Lucy, his work is likely going to be recognisable right now.
Another movie that has a lot of visual potential is Lost in Space, but it's unlikely that many people will remember it fondly, so that probably won't happen. But unless people are thinking about re-booting the Home Alone or Problem Child series, we might have actually mined the 90s for all they are worth already.
So if you're trying to guess what films we're going to see announced next, for release in 2020? Look for remakes of films from the 2000s, like Donnie Darko, AI, Pitch Black, and Sky Captain and the World of Tomorrow, and thank Marvel for bringing in a fresh slate of heroes you can watch instead.
And you can't complain. Because as Jurassic World and the The Force Awakens have proved, you're going to be gushing once the trailers come around.