The week began with the self-indulgent and self-congratulatory Academy Awards, and saw productivity grind to a halt as people waited with bated breath for a 41-year-old man to walk onstage after his name was called out, and then instantly looked away to tweet about it on their smartphones. (We're talking about Leo DiCaprio.)
This week also taught us that Kanye West is a hypocrite. After begging his fans to join premium streaming music service Tidal (unavailable in India and a lot of other countries) and not illegally download his new album, he was caught on Wednesday by none other than Deadmau5 pirating a popular WaveTable editor.
But the week's now (almost) over, and it's time to put your feet up. This is still The Weekend Chill, and here are our picks of what to do this weekend:
TV:
The Americans
The Americans remains one of the most underrated dramas on the circuit, or maybe just less watched. It was listed as one of our favourite shows last year, and we can't to see what the new season brings when it starts this month. Despite the show's 80s Cold War setting and being a former CIA officer himself, showrunner Joe Weisberg has explored the marriage of the so called Mr and Mrs Jennings, and it's been gripping throughout. The Americans benefits from brilliant writing that has yet to falter and the depth provided by its two leads, Matthew Rhys and Keri Russell. Also, the show's third season beat Game of Thrones to pick up the award for best drama series at the Critics' Choice TV Awards and the TCA Awards last year.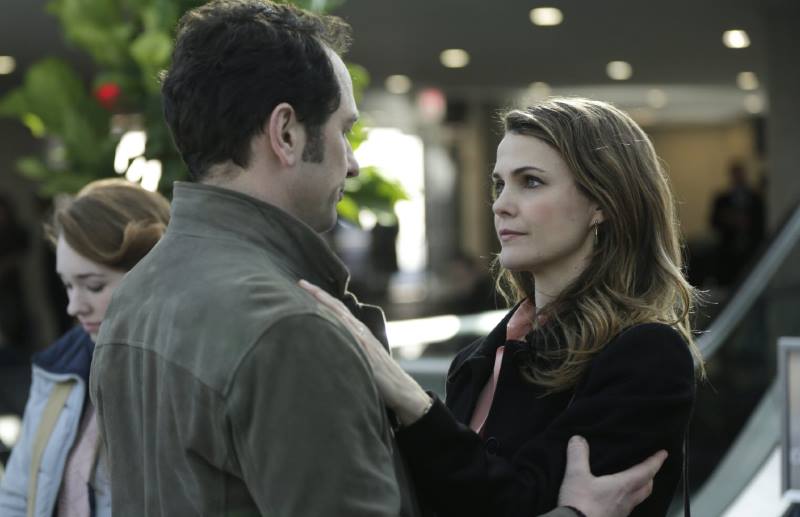 How to access: Available on DVD, iTunes US and Amazon Video
Time commitment: 9 hours and 45 minutes
House of Cards
In some ways, House of Cards is very much a modern day retelling of Shakespeare's famous play 'Macbeth', set amidst the American politics backdrop of our time. Frank Underwood's own ambition for power is only fuelled by his wife Claire's demands and wishes. (Potential spoilers ahead) After charting the rise of Mr and Mrs Underwood to the very top of the US government, the third season started to sow seeds of mistrust and negative interdependence between the two. That season-long story arc culminated in Claire leaving for good, with all the potential fallouts to be examined in the next season, which premieres on Friday. Season 4 will feature its own election season with Frank on the campaign trail, parallel to the one happening in real life. Joel Kinnaman, who is set to lead the Suicide Squad film in the summer, stars as the lead Republican competition to Underwood.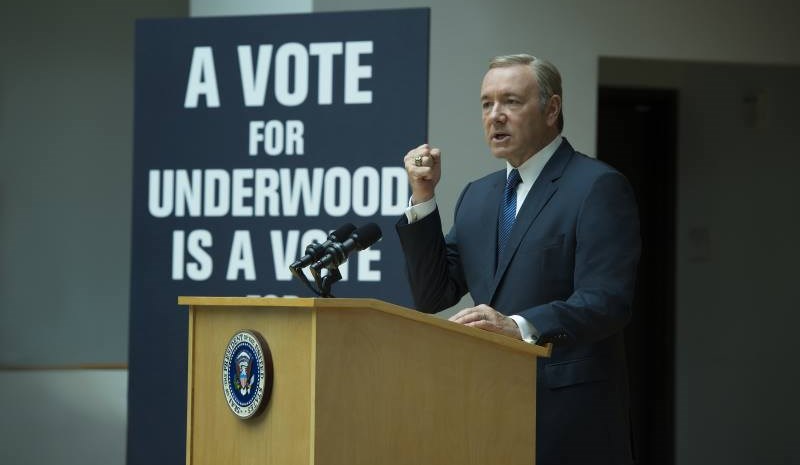 (Also see: House of Cards Season 4 Trailer Shows President Underwood Up for Re-Election)
How to access: Netflix
Time commitment: 10 hours and 50 minutes
Movies:
Zootopia
Disney had a blank 2015 in terms of animated films, with its subsidiary Pixar releasing two titles in Inside Out and The Good Dinosaur, both of which featured in our list of favourite films from last year. Zootopia, released Friday, is set in a city where every human role is being fulfilled by animals of all shapes and sizes. Officer Judy Hopps is one among the rest, but she soon realises that being the only bunny on a police force brings its own challenges. Ginnifer Goodwin (Once Upon a Time) voices the bunny and is accompanied by an ensemble cast which includes Jason Bateman (Horrible Bosses), Idris Elba (Beats of No Nation), Jenny Slate (Obvious Child), Tommy Chong (Up In Smoke), J.K. Simmons (Whiplash), Octavia Spencer (The Help), Alan Tudyk (Rogue One: A Star Wars Story) and even popstar Shakira. The latter of those also contributed an original song for the movie, and background music is provided by Oscar and Grammy winner Michael Giacchino.
(Also see: How 'The Force' Is Invading 'Disney Infinity' Game Series)
How to access: Out in cinema halls
Time commitment: 2 hours
The Good Dinosaur
Before he made The Good Dinosaur, Peter Sohn's directing credits included the Pixar short 'Partly Cloudy', screened before the 2009 hit Up which was the first animated film to open the Cannes Film Festival. So technically, Sohn's presentation opened Cannes. Around the same time, Sohn along with Up co-director Bob Peterson came up with the idea for The Good Dinosaur, but the film faced a lot of writing and production issues - including Peterson leaving directing duties - before the movie finally made it to cinema halls in November last year. The final version of the film tells the story of a young Apatosaurus named Arlo and a human caveboy called Jack, who start an unlikely friendship in a world where dinosaurs never went extinct. As mentioned earlier, it was one of our favourite films from last year.
How to access: Available on Blu-ray and iTunes US
Time commitment: 1 hour and 30 minutes
Video games:
Superhot
In terms of genre, and Superhot will fit under the broad sphere of first person shooters. But the game is far from that, and we'll let the developers themselves tell you: "Superhot is the first person shooter where time moves only when you move. No regenerating health bars. No conveniently placed ammo drops. It's just you, outnumbered and outgunned, grabbing the weapons of fallen enemies to shoot, slice, and manoeuvre through a hurricane of slow-motion bullets." So think The Matrix meets Max Payne meets Quentin Tarantino, with the added benefit of everything happening on your command. While the main story is a little longer than an average Hollywood action flick at 2-3 hours, you can invest over half a dozen hours in the game's extended challenges mode.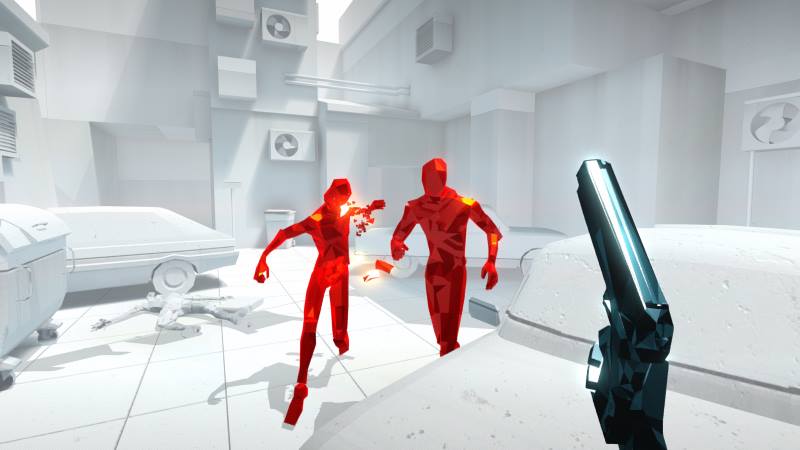 How to access: Steam or GOG for Windows, OS X and Linux PCs; on Xbox One sometime this month
Time commitment: 3 hours to as much as you want
Music:
Meet the Humans by Steve Mason
Hailing from Edinburgh, Scotland, Steve Mason was a founding member of the disbanded The Beta Band, who were lauded by both Radiohead and Oasis in their time. Meet the Humans is a much different record, the third solo effort from Mason in a row, following the politically and emotionally charged record of 2013 - Monkey Minds In The Devil's Time - with an album that is equal parts uplifting and celebratory. From the piano to trumpet, there is a wide variety of tunes at hand on Meet the Humans, and Mason carries it through with a constant heavy strumming of the acoustic guitar. Tracks such as Water Bored, Another Day, and To A Door are the standouts in an entirely unmissable record.
How to access: Apple Music/iTunes or Spotify
Time commitment: 48 minutes
Comics:
Black Widow (2016) #1
The new issue of Black Widow beats James Bond for over the top action sequences and the frequency of explosions in the first 4 minutes. It's also light on dialogue and prefers conveying its story by way of sound effects; Krak, Fak and Whump are the opening words for the comic. The new series comes from the minds of Chris Samnee and Mark Waid, and gets converted into art form by Matt Wilson, Joe Caramagna and Samnee. Before this, the entire team had worked on blind vigilante Daredevil which ran between July 2014 and September 2015. The focus now is on Natasha Romanoff - portrayed by Scarlett Johannsson in the Marvel Cinematic Universe - who is also known as the Red in the comics, owing to the colour of her hair. And that particular colour is clearly the base of the palette used by the artists here, and the fast paced writing will have you waiting for #2.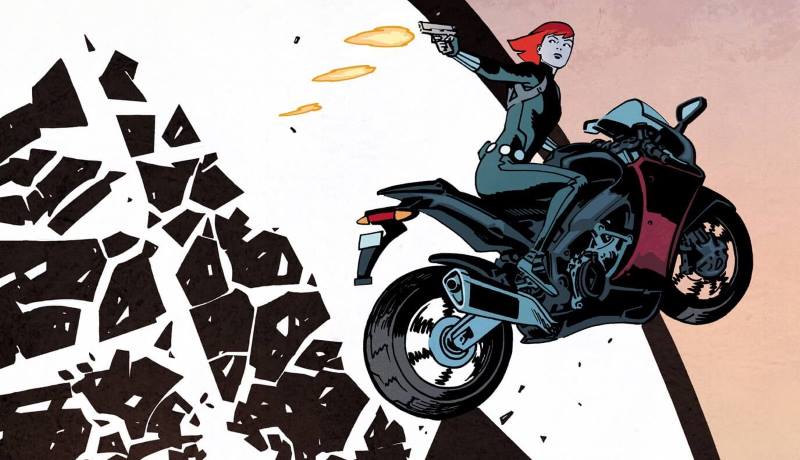 (Also see: Lego Marvel's Avengers Review)
How to access: Comixology or Marvel Comic Store
Time commitment: 20 minutes
What are you planning to do this weekend at home? Tweet your suggestions to us @Gadgets360 with #WeekendChill and we'll retweet the best ones.
Affiliate links may be automatically generated - see our ethics statement for details.