You may or may not have seen Captain America: Civil War yet (more like Avengers: Civil War) but you must have already encountered a dozen varying opinions from friends, family and the Internet. No matter what people think, Disney-Marvel are committed to delivering another nine films in the next three years, culminating with the release of Avengers: Infinity War - Part 2 on May 3, 2019. But that's still quite a way off. Meanwhile, studio president Kevin Feige suggested this week that a standalone Black Widow - Scarlett Johansson's character - movie is definitely on the cards.
In other Disney news, the Infinity series of video games - which started in 2013 - has come to an end with the closure of in-house Avalanche Software. That has resulted in a write-off of $147 million (roughly Rs. 981 crores). Disney CEO Bob Iger told analysts the risks "caught up with us."
Over in the world of automotive entertainment, the trio of Jeremy Clarkson, Richard Hammond and James May finally provided the name for their Amazon motoring show. It will be called The Grand Tour, as they will "be travelling the world hosting each episode in a different country, from a giant tent", Clarkson said in a statement. "It's a sort of 'grand tour', if you like. So we've decided to call it The Grand Tour," he added. Over on its Facebook page, the show's genre is "general chaos" which is a fitting description of what the three usually get up to.
And then sometime after, we were shown the first trailer for the Assassin's Creed film. Starring Michael Fassbender and Marion Cotillard, and directed by Justin Kurzel, it will release towards the end of December.
There's still time for all of that though. This is still The Weekend Chill and here are our recommendations of what you should be doing this coming weekend:
Movies:
Deadpool
In today's (over)stuffed landscape of the good fighting the big bad with a serious face, the Merc with a Mouth's second outing - after the less than impressive first run in X-Men Origins: Wolverine - was better received by half the critics. While we enjoyed the movie's particular brand of humour, its insistence on breaking the fourth wall and stereotypical treatment of the superhuman's paramour is reminiscent of a lot of other movies of its type.
The reason then it sits on this week's list is because Tim Miller's Deadpool is now out on Blu-ray, which ought to be great news for Indian audiences - and everyone else bothered by unnecessary film censorship. If you saw it on the big screen in February and were peeved off by the beeps and cuts (or opted to skip it altogether), you can now enjoy the film in all its glory. And in terms of bonus content, you get deleted and extended scenes.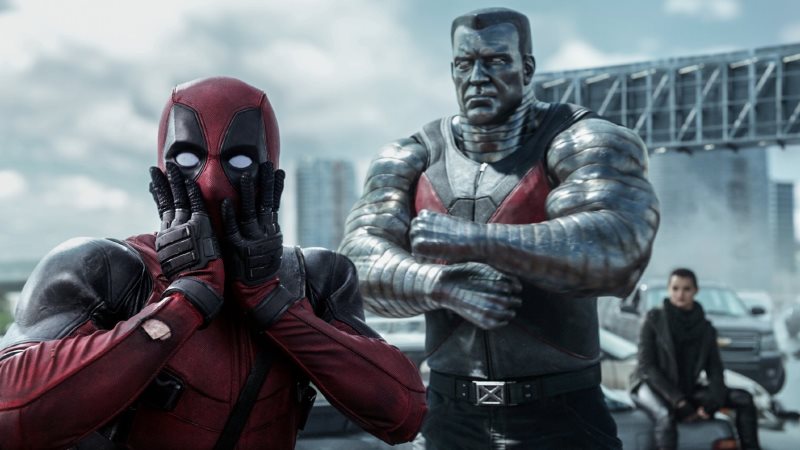 How to access: Available on Blu-ray
Time commitment: 1 hour and 48 minutes
Video games:
Uncharted 4: A Thief's End
Following delay after delay, break of release date which Sony attributed to "stolen copies", and a troublesome release strategy here in India, Uncharted 4: A Thief's End - the conclusion to Nathan Drake's journey and possibly the last game in the series - arrived this week on the PlayStation 4. The basic plot goes like this: Set several years after the events of the third game, Nate's presumably long dead brother Sam crashes into his life with wife Elena Fisher, seeking his help.
In our review, we found the plot thereafter to be shallow and inconsistent, and not giving enough screen time to some of the important characters. The gameplay was another slight let-down we thought, primarily because we have seen better before in the franchise. But in terms of visuals, Uncharted 4 is superb - "Naughty Dog has set a new benchmark in crossing the uncanny valley what with accurate facial animations and fluid movement of its many characters". Our final score was an 8 on 10.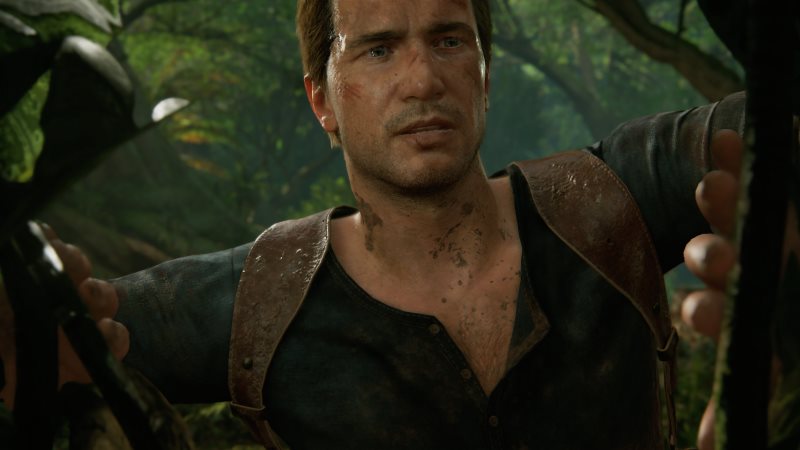 (Also see: Uncharted 4: A Thief's End - 7 Things You Need to Know)
How to access: PlayStation 4
Time commitment: 15 hours
Doom
For a lot of 90s kids, Doom was the first-person shooter they grew up on which is why id Software's reboot of the series - without the presence of regulars John Carmack and John Romero at the development stage - was equal parts excitement and apprehension. But the multiplayer beta put a rest to those worries, giving a lot of what we've come to expect, and the final product - available Friday - proved that the remaining developers still understand the heart of the franchise.
Giving it a 9 out of 10 in our review, we said: "[Doom] offers more than enough for fans to sink their teeth into, while it injects some purely-optional new ideas to keep in-step with modern games. All in all, Doom is a big, bloody gore-filled romp that is well worth experiencing." The only problem we have is with Bethesda's pricing strategy - Rs. 4,300 on Xbox One, Rs. 3,999 on PS4 and Rs. 2,999 on the PC - which is definitely on the higher side. And that's not counting the additional cost of the Season Pass: another Rs. 3,000. That is a big ask for players to experience Doom again.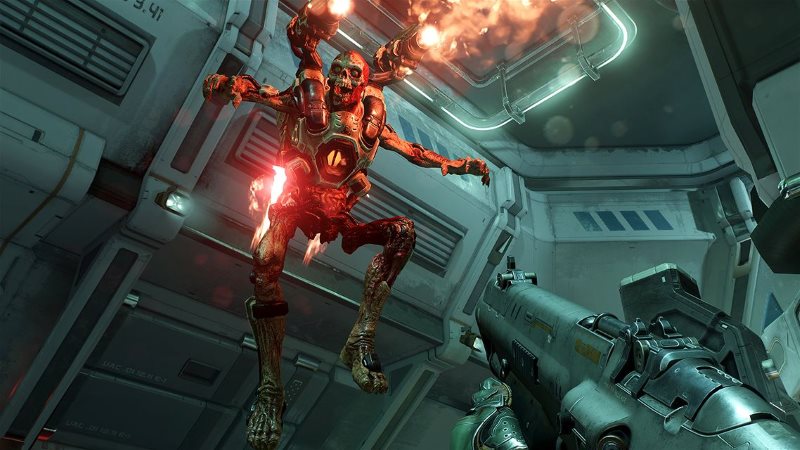 How to access: PlayStation 4, Xbox One or Steam for Windows PCs
Time commitment: 16 hours
Music:
A Moon Shaped Pool by Radiohead
Five years after The King of Limbs, iconic British band Radiohead return with a 52-minute record spanning 11 songs, and as many tones. It goes from with the forlorn monotony of Daydreaming, brushes the realm of catchy tunes with Identikit and concludes with the pleas of True Love Waits. Dreamy, haunting and beautiful at the same time, A Moon Shaped Pool offers all three in doses of varying amounts.
The build-up to the album was almost more interesting in a sense: from the slow disintegration and deletion of every post from the band's social network pages to the eerie music video for the album's opening track - Burn The Witch - set in an idyllic British village. As always with Radiohead, various interpretations of the song's lyrics have already been made. While some feel it's directed towards the anti-immigration policies being adopted by Europe's right-wing politicians, others point to the NSA snooping scandal and the people involved such as Edward Snowden ("We know where you live" / "Shoot the messengers").
How to access: Apple Music/iTunes, or the album website
Time commitment: 52 minutes
The Colour in Anything by James Blake
Released with almost little to no fanfare, English singer-songwriter James Blake's third studio album is a long and diverse record. The Colour in Anything spent a considerable time in production, considering Blake claimed it was 70 per cent complete towards the end of 2014, and then in limbo after he ran "out of steam".
At 76 minutes, it sure is an indulgent record. But at the same time, that allows it to be contemplative amidst its glacial pace and gives Blake the opportunity to collaborate with other artists: as with Frank Ocean on My Willing Heart and Justin Vernon of Bon Iver on I Need a Forest Fire. And that's something Blake wanted to do on his latest album - having realised that "[m]aking a record on your laptop is not the most stimulating process socially" - and it helped him learn to let go, he says.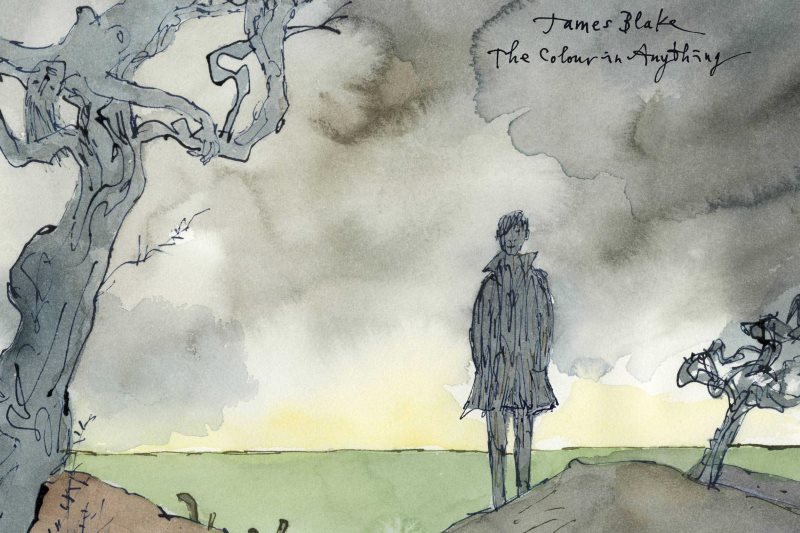 How to access: Apple Music/iTunes, or Spotify
Time commitment: 1 hour and 16 minutes
Other musical mentions
Here at The Weekend Chill, we normally stick to a maximum of two per category on any given week. But considering the amount of good music available this week, it's only right to point to the other choices on your listening plate: Anohni, the first half of currently-on-hiatus Antony and the Johnsons, put out a solo-album this week called Hopelessness. A powerful album that isn't afraid to take on the topic of drone strikes, climate change and Barack Obama.
Meanwhile, Canadian punk-rock outfit White Lung released their fourth studio album, called Paradise. This one is more pop than the previous ones, but it finds lead singer Mish Barber-Way getting more out of her voice too. Hungry is a highlight on the 10-track record.
Comics:
Vision #7
We all know the yellow Infinity Stone-equipped Vision from Marvel's film world - with appearances in Avengers: Age of Ultron and Captain America: Civil War. But if you always felt that the time provided to the character was insufficient, the comics are here to help. They maintain the original origin story of the character, wherein he was created by Ultron and not Iron Man, as you would think. But everything since then is obviously completely different.
Here's the premise: The Vision wants to be human, feel human. So he goes to the same laboratory where he was "born", and builds himself a family: a wife and two teenage twins. Not only do they look like him and have his powers, they share his obsession of wanting to be ordinary. Vision is dark and brilliant, and it charts very choppy waters to introduce Scarlet Witch in the seventh issue. But don't forget to start from the beginning.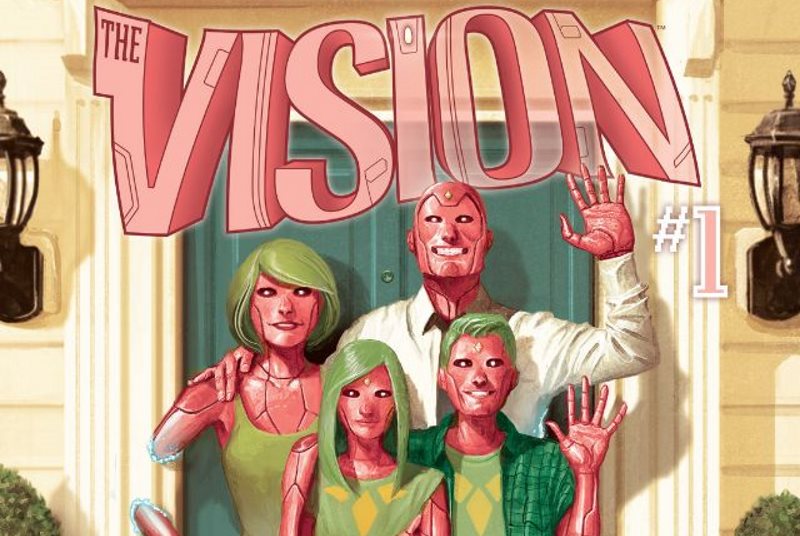 How to access: Comixology or Marvel Comic Store
Time commitment: 2 hours and 45 minutes
Apps:
Inks
We have all played pinball in our lifetime, one way or another. So when a new game builds itself as a different take on the much-loved game type, there is cause for concern. But with Inks, a new app for iOS devices, we are in good hands. Built by BAFTA Award-winning studio State of Play, Inks combines the world of pinball as we know it with tactical challenges and bursts of colour.
So what is the game about? "Unlike an ordinary pinball game, Inks isn't about racking up a high score. Each of Inks' levels looks plain, apart from a few colour boxes or circles. To clear the level, you have to use the flippers to make the ball hit these colours." Further in our review, we noted that the thoughtful level design was definitely a plus but the controls can be a bit awkward on small screen devices. And despite being a paid app, the developer has locked two of the game's five stages behind in-app purchases, which may not make everyone happy.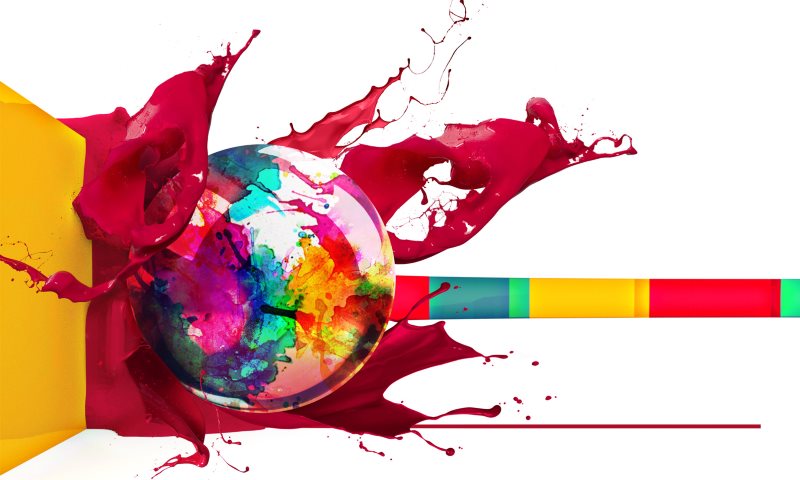 How to access: Apple App Store
Time commitment: 7-8 hours
What are you planning to do this weekend at home? Tweet your suggestions to us @Gadgets360 with #WeekendChill or let us know via the comments.
Affiliate links may be automatically generated - see our ethics statement for details.