Speculation has been rife since last week over who should be the next James Bond, or whether that it should be a she. After The X-Files' Gillian Andersen, it was Game of Thrones' Daenerys Targaryen aka Emilia Clarke's turn to throw her hat into the ring this week, in an interview with British tabloid Daily Star. There were reports for shuffling behind the camera as well, with Danish filmmaker Susanne Bier - best known for 2010's In a Better World and this year's BBC mini-series The Night Manager - reported to be in the running for a shot at the director's role.
In non-Bond news, Marvel and FX have partnered to produce an X-Men spin-off series for the small screen, with Noah Hawley - creator of the anthology series Fargo - attached as executive producer. Meanwhile, for its big screen efforts, Marvel is considering tapping Oscar-winner Brie Larson to play Captain Marvel, its first female-led film set for a 2019 release.
Early reviews of the Warcraft movie aren't really painting movies based on video games in a good light right now, but a report says that Jake Gyllenhaal is set to produce and star in an adaptation of Ubisoft's Tom Clancy: The Division, an open-world third-person shooter that released in March to positive reviews. Six years ago, he was involved with Prince of Persia, so who knows how this one will pan out.
Anyway, all of that is in the far-off future. Welcome back to The Weekend Chill, and here are this week's top picks to make the most of your weekend, wherever you are in the world:
Movies:
The Nice Guys
Starring Russell Crowe (Gladiator) and Ryan Gosling (Drive) as an unlikely pair of private detectives - a bit hands-on Jackson Healy and single father Holland March, respectively - The Nice Guys is set in Los Angeles of the 1970s. The two are forced to team up and investigate the apparent suicide of a fading porn star, after the trail leads March to a girl named Amelia (Margaret Qualley) who goes missing. Healy and March must navigate a world of eccentric goons, mermaid strippers and even a government conspiracy that reaches the highest circles of power.
The film premiered at the Cannes Film Festival last month, and has been well received by most critics. Direction comes from Shane Black - who previously helmed Iron Man 3 - and cinematography from Philippe Rousselot, an Oscar winner and veteran in the camera department.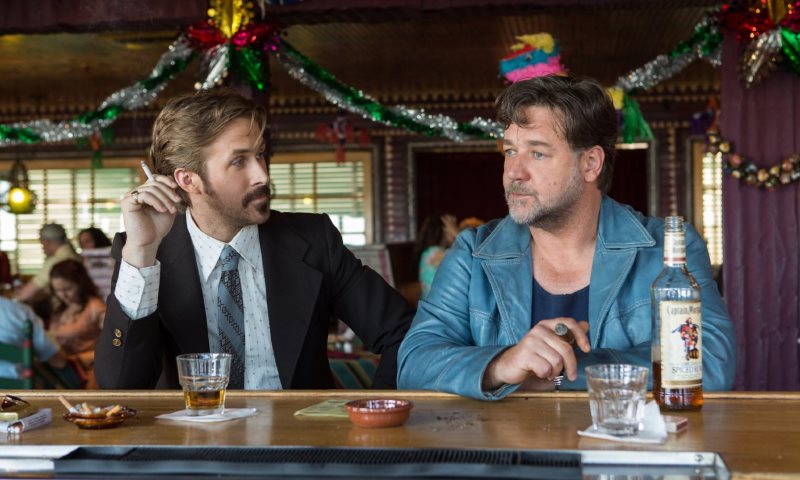 How to access: Out in cinema halls
Time commitment: 1 hour and 56 minutes
If you're looking for more options in the world of TV shows and movies, a lot of stuff - from Leonardo DiCaprio in Inception to Katie Holmes in Ray Donovan - arrived on Netflix in India this week. Refer to our Netflix guide to find out more.
Video games:
The Witcher 3: Wild Hunt - Blood and Wine
The Witcher 3: Wild Hunt was easily one of the best games released last year, and our personal favourite. Poland-based studio CD Projekt RED has said that it doesn't have any plans for a sequel, which makes the newly released expansion - Blood and Wine - the last you might see of the franchise. Thankfully, the latest downloadable content (DLC) has a lot to offer, what with the promised 20+ hours of new adventures, according to the developer.
As the second half of the name suggests, Blood and Wine expands The Witcher's already vast open world to include Toussaint, the land of wine. Your task is to "hunt down an elusive beast terrorizing the kingdom". And then there's the capital city of Toussaint - Beauclair - that holds some dirty secrets.
A new game mechanic will also allow you to dye your armour in various colours.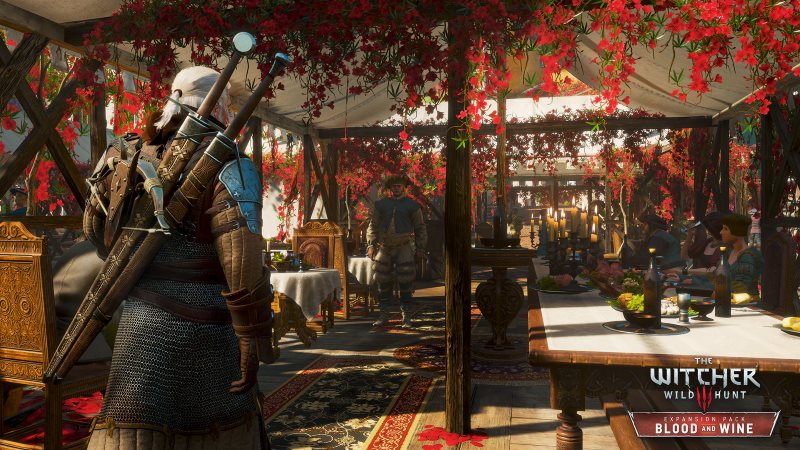 How to access: PlayStation 4, Xbox One or Steam for Windows PCs
Time commitment: 25-30 hours
Hitman - Episode 3: Marrakesh
After a change in January, Square Enix decided to make Hitman an episodic adventure, with one new location and mission delivered each month. After visiting Paris, France and Sapienza, Italy in earlier episodes, in June, it's Marrakesh - a major economic centre in western Morocco and known for its palaces, gardens and mosques. Your time there won't be spent as a tourist - though you will see quite a few of them - but as expert assassin Agent 47.
The mission, should you choose to accept it, is to eliminate Claus Strandberg - a corrupt banker responsible for stealing millions from Moroccan citizens - and Reza Zaydan, an army general who is fuelling public outrage to allow for a coup d'etat. The two tasks will take you "across a crowded marketplace, the Swedish consulate, and an abandoned school that's now a makeshift army base" and as always, the game offers a variety of ways to get to your target. You can learn more about the game in our review.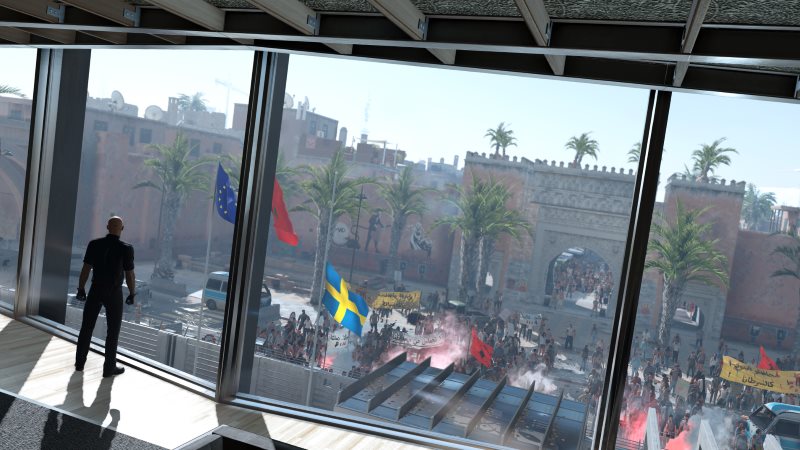 How to access: PlayStation 4, Xbox One or Steam for Windows PCs
Time commitment: 2-3 hours
Music:
Goodness by The Hotelier
Self-described as anti-pop but more accurately as indie rock / pop punk, The Hotelier are a three-member piece from Massachusetts, USA. Goodness is their third full-length album, and the second since changing their name from The Hotel Year three years ago.
Running under 50 minutes, Goodness is driven by narrative which is aided by three separate interludes, all named after a different set of coordinates. And in between and around them lie a bunch of varied tracks. Goodness, Pt. 2 - a follow-up to the single Goodness, Pt. 1 released earlier this year - takes listeners into the wilderness ("And the drone of the open air yawning") while Piano Player and Settle the Scar explore the band's more pop-ish leanings.
The lyrics have a real depth to them across the record, which demands repeat listening to truly get the most out of them.
How to access: Apple Music/iTunes, or Spotify
Time commitment: 47 minutes
Comics:
Batman: Rebirth #1 and Green Arrow: Rebirth #1
Following last week's release of DC Universe: Rebirth #1, the gear at DC Comics continue to churn as the next phase of their plan comes into motion. Of all the comics restarted or revamped, Batman and Green Arrow have the best starts.
Batman faces up with the Calendar Man, and the first issue comes from Einser Award-winning (Oscars for comics) Scott Snyder and Tom King, with artwork from Mikel Janin. And over in the Green Arrow universe, writer Benjamin Percy and artist Otto Schmidt are giving comic fans what they have wanted for a long while - the reunion of Green Arrow and Black Canary.
And if you like what you see, you can look forward to the actual beginning of both series starting June 15 in Batman (2016) #1 and Green Arrow (2016) #1.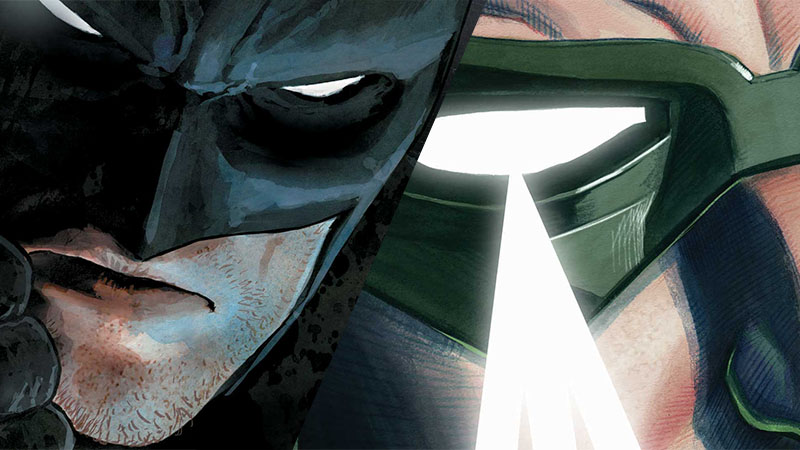 How to access: Comixology (Batman; Green Arrow) or Read DC Entertainment (Batman; Green Arrow)
Time commitment: 25 minutes each
What are you planning to do this weekend at home? Tweet your suggestions to us @Gadgets360 with #WeekendChill or let us know via the comments.
Affiliate links may be automatically generated - see our ethics statement for details.