Continuing the trend of bringing more diversity to the world of comics, Marvel has announced that the next Iron Man won't be a man but rather a black woman called Riri Williams. Tony Stark will finish his stint as Iron Man in the ongoing Civil War II arc, and Williams will then take over, according to writer Brian Michael Bendis. This after we got a Muslim Ms Marvel, female Thor and a black Spider-Man. Still a long way to go in reflecting the world around us, but this counts as progress.
With the second season of Netflix's Colombian drug cartel drama Narcos on its way, Pablo Escobar's brother Roberto has submitted a "formal, friendly request" to the streaming service to allow him to review the season's contents for accuracy. Narcos is a drama, not a documentary, but sure.
And then there was devastating news for Game of Thrones fans as showrunners David Benioff and DB Weiss revealed that production on the show's seventh season would be delayed due to changing weather needs. We shall omit the reason since it could be a mini-spoiler for some, so go here if you want to know more and are caught up with the show.
Augmented-reality mobile game Pokémon Go released in select markets this week. If you're (still) a fan, you should check out our little guide on how to get it on Android and our impressions piece while you're at it.
Now that we have caught up with this week's entertainment news, it's time for the top picks for a stay-in weekend. Welcome back to The Weekend Chill, here you go:
TV:
The Night Of
Loosely based on a 2008 BBC series Criminal Justice, The Night Of is an eight-part HBO mini-series created by Steven Zaillian - who won an Oscar for writing Schindler's List - and Richard Price. The show studies the New York City criminal system through the eyes of attorney Jack Stone - portrayed by John Turturro of Transformers fame - and his client Naz - played by Riz Ahmed (Nightcrawler) who will be seen in Jason Bourne, and Rogue One: A Star Wars Story later this year.
Naz is charged with murder after he wakes up after a night of partying to find a female stranger stabbed to death. From there, The Night Of explores the legal system, police investigation and the infamous Rikers Island prison. Early reviews suggest it's one of the best TV shows this year, so don't miss out when it premieres this weekend on Hotstar, Star India's online streaming platform that has the rights for every HBO series.
(Also see: What's New on Netflix in July, and Our Top 5 Picks)
How to access: Hotstar Premium
Time commitment: 8 hours
The Hunt
Straight off the bat, The Hunt has all the right ingredients to be an engaging watch: it's a nature documentary about predators and prey, narrated by Sir David Attenborough and from the producers of the Planet Earth series, which was a masterpiece in its own regard. Here's what BBC promises with its official synopsis:
"The most exciting behaviour in the natural world is predation, but it has always been portrayed in the same way on screen: bloody teeth, marauding sharks, nature red in tooth and claw," wrote executive producer Alastair Fothergill. "What is interesting is the build-up, the strategies adopted by both the predators and prey. This has never been looked at in detail, and that is the aim of The Hunt."
And to really give you the sense of that experience, Fothergill and his team have made use of gyro-stabilised cameras on elephants, four wheel drives and helicopters to put you alongside these animals and not be observing them from a distance.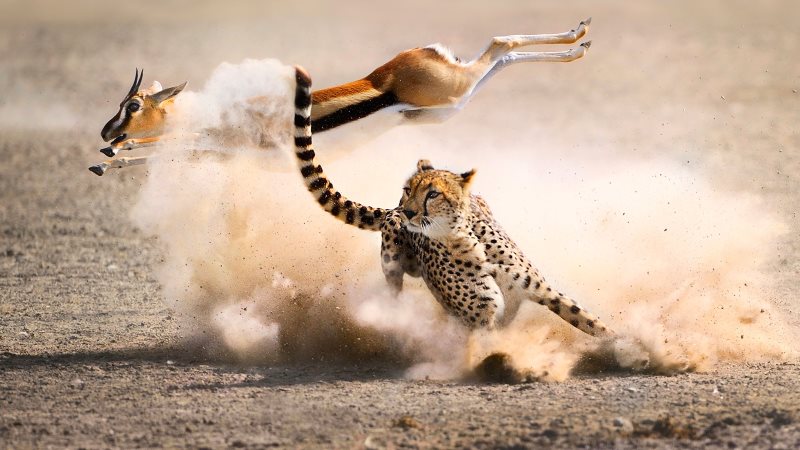 How to access: Amazon UK, iTunes UK or weekly Sunday at 9pm on BBC America
Time commitment: 6 hours and 40 minutes
Movies:
Boy and the World
Originally called O Menino e o Mundo in its home nation, Brazilian animated film Boy and the World is about a boy named Cuca who lives in the countryside and enjoys his life of wonder. But when his father leaves them to work in the city, the boy must go on a journey to get his family back together. This transition of village-life to city-life is depicted through the type of animation too - as what starts as simple line drawings become broad brushstrokes.
The film has been around since 2013 when it premiered at the Ottawa International Animation Festival, but it's only now that its critical acclaim has allowed it a Blu-ray release, what with the independent nature of its production. Boy and the World picked up the inaugural Best Animated Feature -- Independent at the Annie Awards this year, and was nominated in the Best Animated Feature category at this year's Oscars, but lost out to Pixar's Inside Out.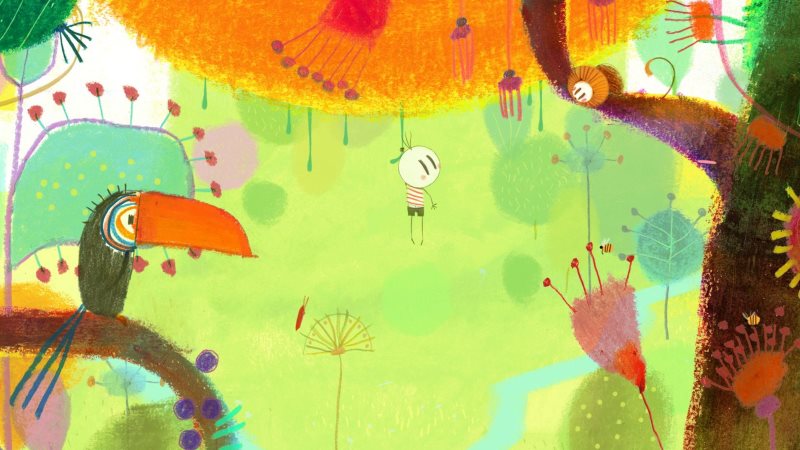 How to access: Amazon US or iTunes US
Time commitment: 1 hour and 20 minutes
Video games:
The Banner Saga 2
The Banner Saga 2 has already appeared on our weekend guide, back in April when it released first on Windows and OS X PCs. Versus Evil, the developer, has now brought it to consoles this week. Plus, if you've got Xbox's Games with Gold, you can get the game for free anytime in the month of July.A turn-based role-playing game (RPG) based around the Vikings, the sequel picks up right where the original left off, beginning with 'Chapter 8'. Your choices in the first game will "affect who is alive and who is dead" in the second adventure. It also maintains the beauty of the art that drew praise last time around, and improves upon the combat system.
If you haven't played the first game, you should definitely check it out too. Borne out of Kickstarter, it raised over seven times its funding goal and went on to pick three nominations at BAFTAs upon release.
(Also see: The Banner Saga 2, Inside, and Other Games Releasing in July 2016)
How to access: PlayStation 4 or Xbox One
Time commitment: 6-8 hours
Music:
The Bride by Bat for Lashes
A born and bred Londoner, Natasha Khan - better known by her stage name Bat for Lashes - had a tough time cracking into the music industry. She started her work life at a card-packing factory and then went on to become a kindergarten teacher even after getting a university degree in music and visual arts. Khan is a polymath musician, being competent with the piano, guitar, harmonium, drums, autoharp and vibraphone.
The Bride is her fourth album in a decade, which is about "the story of a woman, whose fiancé dies in a car crash on the way to their wedding". The 13-track 47-minute record begins with I Do where Khan, as the bride, anticipates her wedding day ("Tomorrow you will take me for your bride"). On In God's House, the tragedy starts to unfold via a vision ("What's this I see?" / "My baby's hands on the wheel") which is then confirmed in the opening few seconds of Honeymooning Alone - the sound of a car crash.
The widow goes through a grieving process on Close Encounters and Widow's Peak ("I just want to die") that turns dark, but then comes out better on I Will Love Again.
How to access: Apple Music/iTunes or Spotify
Time commitment: 47 minutes
Comics:
Cryptocracy #1
With story by Van Jensen - who spent a couple of years on DC's The Flash and is also known as the (only) Comic Book Ambassador of US - and art by Pete Woods - who has worked on Action Comics, and Deadpool amongst others - Cryptocracy is a new series in the vein of shows such as The X-Files. It blends sci-fi and conspiracy theories, and the plot goes like this:
"For time beyond memory, the Nine Families watched from the shadows, believing themselves shepherds and manipulating whole societies as they saw fit. Nothing happened that they didn't observe or control. Outsiders knew naught of the Families, much less threatened them. Until now."
Cryptocracy the term has long been used as a synonym for shadow government, which posits that that real political power doesn't reside with elected representatives but with private individuals who control the former like puppeteers. Think Illuminati or Free Masons.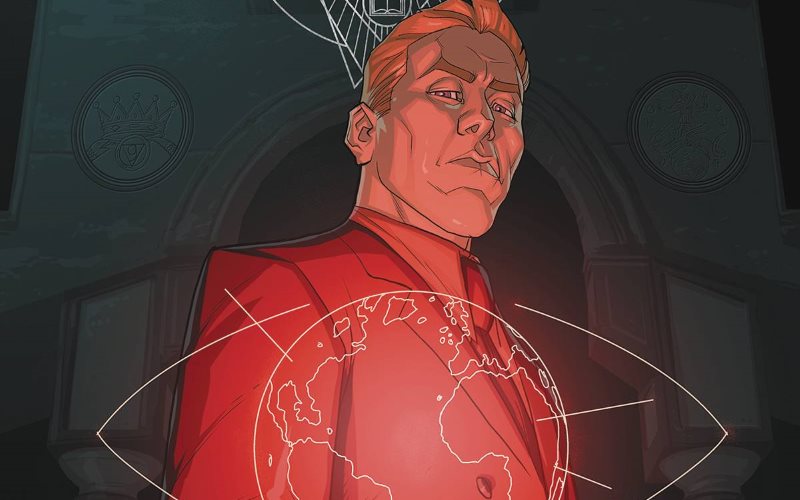 How to access: Comixology or Dark Horse Digital
Time commitment: 28 minutes
Kim & Kim #1
On its surface, Kim & Kim is about two twenty-something best friends who are trying their best to make a living out of being interdimensional bounty hunters. The comic series, debuting on stands and digitally, revolves around the two Kims' friendship as they try to navigate a world in which they are way over their heads. One of them - Kimiko 'Kim Q' Quatro - is the daughter of the boss of a very powerful bounty hunters' group while the other - Kimber 'Kim D' Dantzler - was once a necromancer.
It's created by a few newcomers to the industry in Magdalene Visaggio as the writer along with art from Eva Cabrera and Claudia Aguirre, with lettering by Zakk Saam. "It's kind of Cowboy Bebop but also it's kinda Broad City," Visaggio told io9 back in May.
At its heart though, Kim & Kim is more than a sci-fi adventure. Going through a transition process herself, Visaggio has written both the Kims as LGBTQ, with one of them transsexual just like her.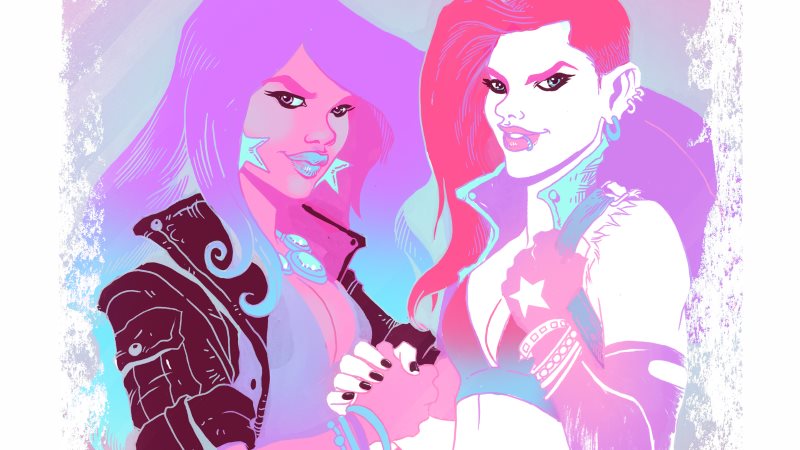 How to access: Comixology or Black Mask Store
Time commitment: 35 minutes
What are you planning to do this weekend at home? Tweet your suggestions to us @Gadgets360 with #WeekendChill or let us know via the comments.
Affiliate links may be automatically generated - see our ethics statement for details.