The week's biggest entertainment news arrived on Thursday evening, courtesy of the first "teaser trailer" for Rogue One: A Star Wars Story. The first spin-off film in the Star Wars universe takes place just before the events of Episode IV: A New Hope, and will follow a group of rebel spies who have been tasked with stealing the plans for the Death Star. Directed by Gareth Edwards - who was behind the most recent Godzilla - it stars Felicity Jones, Mads Mikkelsen, Alan Tudyk, and Forest Whitaker among others.
Meanwhile, Charlize Theron - who was fantastic and unrecognisable in last year's Mad Max: Fury Road - has signed on to be the villain for the eight chapter in the long-running Fast & Furious franchise. And then there were the Bafta Games Awards, which ended with Fallout 4 picking up the night's final and most important award for the best game. Elsewhere, the football-meets-driving Rocket League, first-person adventure Everybody's Gone to the Rapture and movie game Her Story won three awards apiece. Episodic time travel adventure Life is Strange won for Best Story and Bloodborne was awarded Best Game Design.
But that's all in the past. This is (still) The Weekend Chill, and here are our picks of what to do with your weekend:
TV:
Bosch
An Amazon Studios original, police procedural drama Bosch was inspired by the detective novels of Michael Connelly - who serves as co-creator on the show along with Eric Overmyer. Connelly has been writing about the life of his primary character Los Angeles Police Department Detective Hieronymus "Harry" Bosch since 1992, and it made the jump to online streaming network Amazon Prime in February 2014.
Overmyer is a veteran in the television writing department, having won a Writers Guild of America Award for his work on HBO's seminal crime drama The Wire in 2006, and while Bosch may not hit those highs, its pacing and complex setting - helped by the performance of Titus Welliver (Argo, The Town) as Harry Bosch - manages to craft a gripping show.
The entirety of Bosch's second season appeared on Amazon Prime last month, but since the streaming service is unavailable in India, Star World Premiere has grabbed the rights. You won't get to binge watch it, unfortunately, but you can still watch it nonetheless.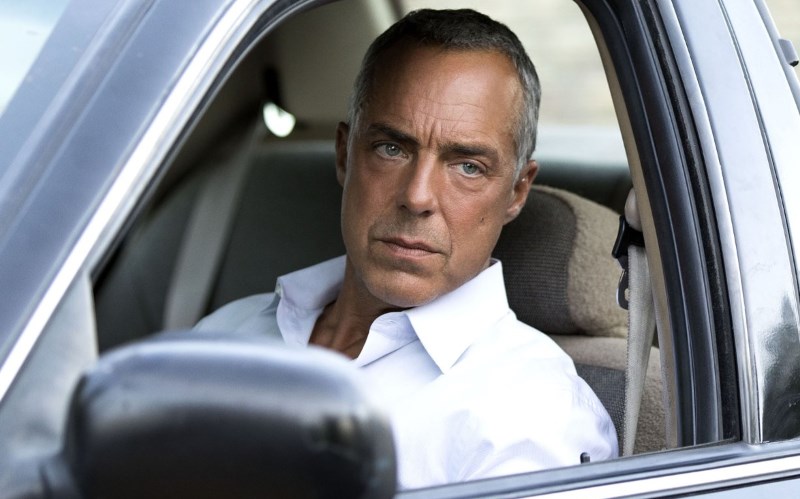 (Also see: 10 TV Shows From 2015 You Can't Miss)
How to access: Star World Premiere, Saturday 8pm
Time commitment: 1 hour
Outlander
Ronald D. Moore - who spent a decade on various Star Trek shows before developing Battlestar Galactica - is the man behind Outlander, a historical time travel series that starts off in a period setting (1945 WWII to be exact) and then jumps two centuries into the past. The show is based on the works of American author Diana Gabaldon, who penned eight books in her Outlander series between 1991 and 2014.
The first season, based on the first book simply called Outlander, debuted in August 2014 starring Caitriona Balfe (Now You See Me) and Sam Heughan in leading roles. The show has been praised for its production values and the chemistry between its two protagonists. And just like the novels, the show manages to blend together equal parts fantasy, romance, time travel and wartime drama without feeling overcooked.
A second season, based on the second book (naturally), starts this Saturday in the US. You won't be able to get your hands on it for a while though, so enjoy the first season that's now on Netflix in India.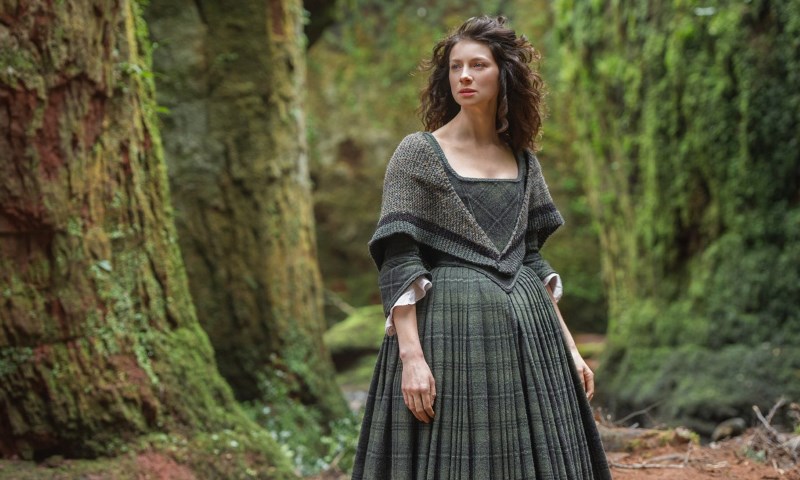 (Also see: Game of Thrones Season 6's New Trailer Hints at Doom for Everyone)
How to access: Netflix
Time commitment: 16 hours
Movies:
The Jungle Book
It's far from the first live action retelling of Rudyard Kipling's long known and loved classic, let alone all adaptations in total. And it won't be the last either: Warner Bros. has another one planned for 2018, with motion capture expert Andy Serkis at the helm. The one releasing Friday - produced by Disney - has Jon Favreau in the director's seat, previously behind Iron Man & Iron Man 2.
Aiding him is a stellar and diverse voice cast: Ben Kingsley as the black panther Bagheera, Idris Elba as the tiger Shere Khan, Scarlett Johansson as the dreaded rock python Kaa, Bill Murray as the bear Baloo, Lupita Nyong'o as Mowgli's adoptive wolf mother Raksha, Giancarlo Esposito as the leader of the wolf pack Akela, and Christopher Walken as the ape King Louie. Early reviews for the film have been fantastic, and have commended Favreau for his light touch and maintaining the film's heart even with all the CGI flair to boot.
(Also see: New Year 2016: All the Movies We Are Looking Forward to This Year)
How to access: Out in cinema halls
Time commitment: 1 hour and 45 minutes
Star Wars: Episode VII - The Force Awakens
Guaranteed The Force Awakens was far from an original story what with all the elements of A New Hope in it, but it was an enjoyable film featuring both new and old characters. Harrison Ford, Carrie Fisher and Mark Hamill reprised their roles from the original trilogy and director JJ Abrams added to the cast with Daisy Ridley, John Boyega, Oscar Isaac, Adam Driver, Lupita Nyong'o, Andy Serkis, Domhnall Gleeson and Gwendoline Christie.
The Episode VII Blu-ray - releasing this week in the US and arriving on Indian shores at the end of the month - is a double-disc edition that contains a documentary detailing the making of The Force Awakens, a table read between all the members of the cast, a featurette showcasing how the adorable droid BB-8 came to life and another that delves into the epic lightsaber duel between Rey (Ridley) and Kylo Ren (Driver). And of course, a copy of the film in full-HD accompanied by Dolby 7.1 Surround Sound.
This is the Blu-ray that you are looking for.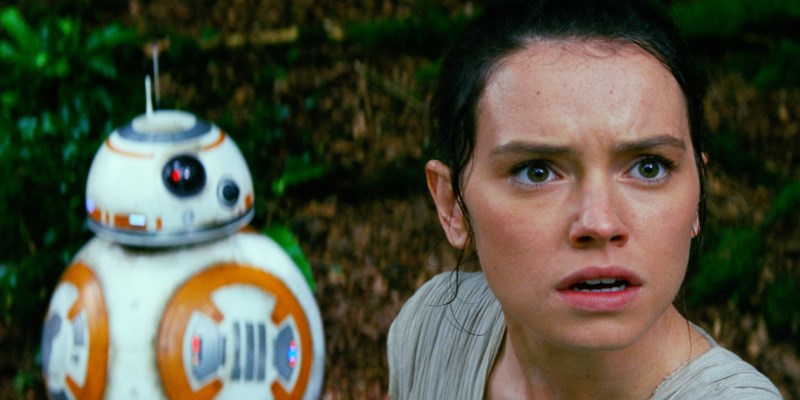 How to access: Amazon US, or pre-order on Amazon India
Time commitment: 4 hours and 10 minutes
Video games:
Quantum Break
After a time travel accident at Riverport University, set in a fictional north-eastern US city, the game's protagonist Jack Joyce and antagonist Paul Serene are able to manipulate time and gain new abilities. Quantum Break may be a third-person shooter but it actually integrates dynamic television episodes into its fold, giving players the choice to choose the decisions of the antagonist which would then affect the protagonist's world in the next video game chapter.
The game follows this act-like structure wherein every video game portion is followed by a live-action episode. To strengthen its credentials, game developer Remedy Entertainment brought in some well-known actors such as Shawn Ashmore (X-Men: Days of Future Past), Aidan Gillen (Game of Thrones), Dominic Monaghan (The Lord of the Rings), Lance Reddick (The Wire) and Courtney Hope (Allegiant) to give their likeness for the game or be a part of the TV series.
You can read more about how Quantum Break tells its story or our review of the game wherein we scored the game an 8 on 10.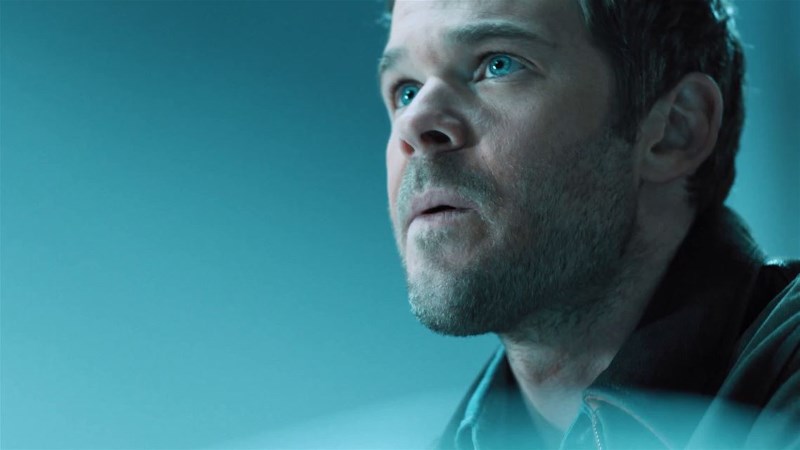 (Also see: Quantum Break Is More Expensive on Windows 10 Than on Xbox One)
How to access: Xbox One or Microsoft Store for Windows 10
Time commitment: 6 hours
Dirt Rally
Codemasters have produced some brilliant games in the Colin McRae Rally series since its beginnings in 1998. It took a detour with Dirt 3 and Dirt Showdown that were much more accessible and hence more arcade than usual, but Dirt Rally is a return to its simulation roots. With the entire focus on rallying, the developer has brought in cars from 1960s, 70's, 80's, Group B, Group A, Group R, 2000s and 2010s modern rally, Rallycross and Pikes Peak.
The game represents a genuine challenge for casual gamers, but once you start to get the hang of it, it's immensely satisfying to run through a course. If your last racing outing was the insanely arcadish TrackMania Turbo, it'll take some time before you adapt to the realistic physics model used by Dirt Rally. It's been out on PCs since December 2015, and has been well received in all quarters. Now console gamers can join in on the action too, in what is another superb entry from Codemasters.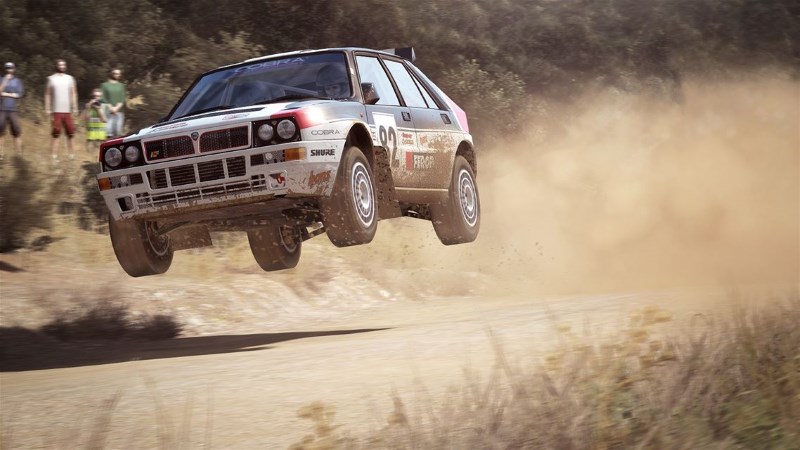 How to access: PlayStation 4, Xbox One or Steam for Windows PCs
Time commitment: 3-8 minutes per event
Music:
The Wilderness by Explosions in the Sky
Based in Austin, Texas USA, Explosions in the Sky are known for their instrumental rock numbers, and as such their music has been heavily used in movies, TV shows and video games from Ghosts of Girlfriends Past to a teaser for Street Fighter V. The band has also contributed to the soundtrack for series such as Friday Night Lights and the 2013 Mark Wahlberg-starring film Lone Survivor.
On The Wilderness - a 46-minute record - the four-piece band have produced songs that are wide-ranging: some are piano-led while others are heavy on the drums. There is also a lot of range in amplitude across the album, which is oft missing from a lot of today's music, a problem that has been termed the "loudness war". If you have a solo road trip planned this weekend, The Wilderness should be your go-to record. The Ecstatics, Logic of a Dream and Colors in Space are the album's highlights.
How to access: Apple Music/iTunes or Spotify
Time commitment: 46 minutes
Comics:
Black Panther (2016) #1
Ta-Nehisi Coates might be a well-known writer and journalist, having won the National Book Award for Nonfiction last year and serving as national correspondent for The Atlantic. But he's making his comic book debut with Black Panther #1, and with the help of artist Brian Stelfreeze - who has been involved with the comics world since the mid-80s - Coates creates a great first issue that is rewarding for both new and long-time fans of the character. The premise is thus: Wakanda is undergoing a revolution of sorts, the nation threatened by a superhuman terrorist group known as The People. The current Black Panther, T'Challa, must find a way to bring peace as ruler. The story moves quickly through three separate threads, still manages to be coherent and will have you waiting on the next issue.
With Black Panther set to appear in next month's Captain America: Civil War, this first issue is the perfect way to get to know the character before you head to the cinema.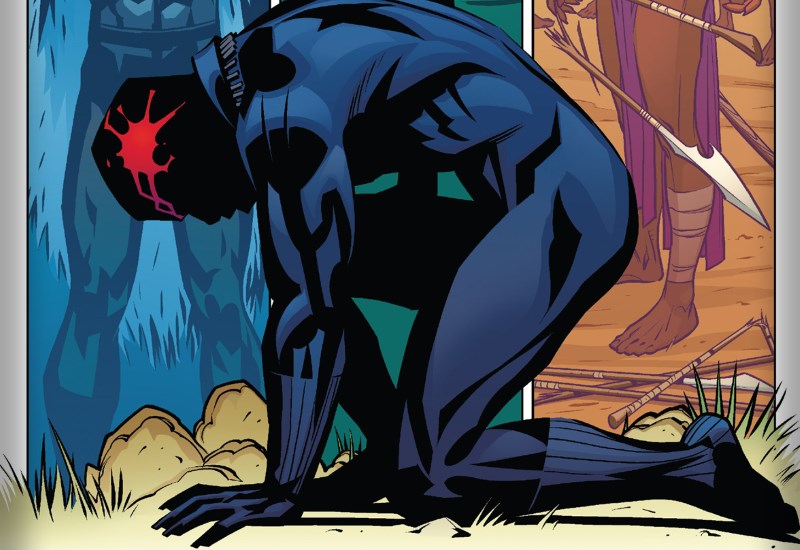 How to access: Comixology or Marvel Comic Store
Time commitment: 30 minutes
Star Wars: Poe Dameron #1
Poe Dameron, Oscar Isaac's character in Star Wars: Episode VII - The Force Awakens, found immediate love with the audience when the film arrived in December. Hence, Disney enlisted the help of New York Times best-selling comic book writer Charles Soule and artist Phil Noto - known for his work with Jonah Hex and Black Widow - to bring Poe Dameron to the page.
Poe Dameron #1 takes place before the events of The Force Awakens, with Dameron recruited by General Leia Organa to build on the Resistance's forces. It will fill in the gaps left by the movie, and answer questions like "Who was the guy in the beginning of the movie with Poe?" You will obviously get to see more of the First Order, and Dameron's little droid companion - BB-8 - along with an introduction to his Black Squadron. You won't get to see more of Dameron on the big screen until December 2018, so this is the best alternative if you've been looking for more Star Wars action.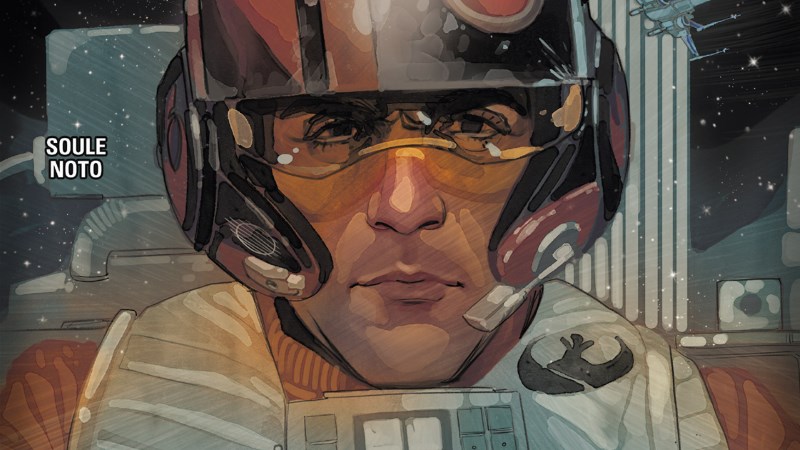 How to access: Comixology or Marvel Comic Store
Time commitment: 30 minutes
What are you planning to do this weekend at home? Tweet your suggestions to us @Gadgets360 with #WeekendChill and we'll retweet the best ones.
Affiliate links may be automatically generated - see our ethics statement for details.