Over the weekend, there was the Star Wars Celebration event which took place in London. Star Wars Episode VIII director Rian Johnson revealed that he made his crew watch old-fashioned war movies such as The Bridge on the River Kwai, and Twelve O'Clock High, before shooting took place. The film will release in December 2017, and it picks up right where The Force Awakens left off.
HBO confirmed that the seventh season of fantasy epic Game of Thrones would indeed air later than usual and would only contain seven episodes, as epected. And Paramount Pictures announced that the rebooted Star Trek franchise would be getting another instalment - its fourth - with Chris Hemsworth returning to reprise his role as Captain Kirk's father.
Netflix's crime documentary series Making A Murderer will also be returning for more episodes, which will allow show creators to track the legal teams as they challenge the convictions while the other fights for the ruling to be upheld.
And as was widely expected, the sudden surge of interest in Pokemon has landed it a movie deal at Legendary Entertainment. The film will revolve around Detective Pikachu - whose headgear and profession is inspired by Sherlock Holmes - and will see him solving mysteries. It will reportedly be the first of many entries in a larger Pokemon movie franchise.
That's all to come though. Welcome back to The Weekend Chill, and here are our picks for your weekend:
TV:
BoJack Horseman
BoJack Horseman is, in one line, a satire and critique of Hollywood culture. It does this by looking at a fading eponymous star who remains best known for his work on a sitcom called Horsin' Around. But the show isn't just okay with exploring the surface.
Over the first two seasons, BoJack Horseman has touched upon how lonely some celebrities can be, even when they are surrounded by people all day. And hence, at times, the Netflix half-hour comedy can feel more like self-introspection drama that begins with laughing at some of the characters and slowly turns into nervous laughter.
The third season, debuting this Friday on Netflix in full, is more of the same according to initial reviews. Will Arnett (Arrested Development), Aaron Paul (Breaking Bad), Alison Brie (Community), Amy Sedaris (Puss in Boots) voice the main characters.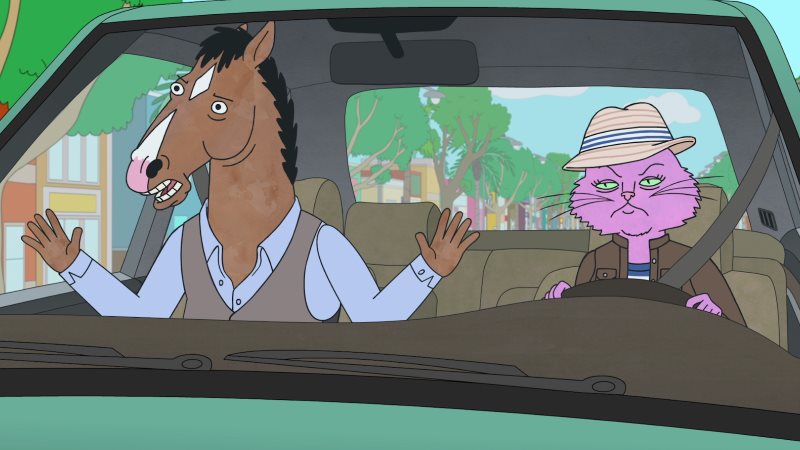 How to access: Netflix
Time commitment: 6 hours
Orphan Black
Orphan Black is one of the rare shows that is shot and created in Canada. It stars Tatiana Maslany as multiple characters who look exactly the same - because they are clones - focusing on one called Sarah Manning who takes on the identity of a fellow clone called Elizabeth Childs, after being a witness to her suicide. With that as its lens, the series explores the morality and ethics of cloning itself while also touching upon control of life creation.
Owing to the nature of the show, Maslany has to shoot a lot of scenes over and over while the camera is moved in just the same way as before. To help her interact with herself, Orphan Black uses doubles - Kathryn Alexandre primarily - and tennis balls. For her performance, Maslany has twice been nominated for an Emmy and once for a Golden Globe.
The fourth season finished airing back in June, and it's now available as a season set on disc and digital.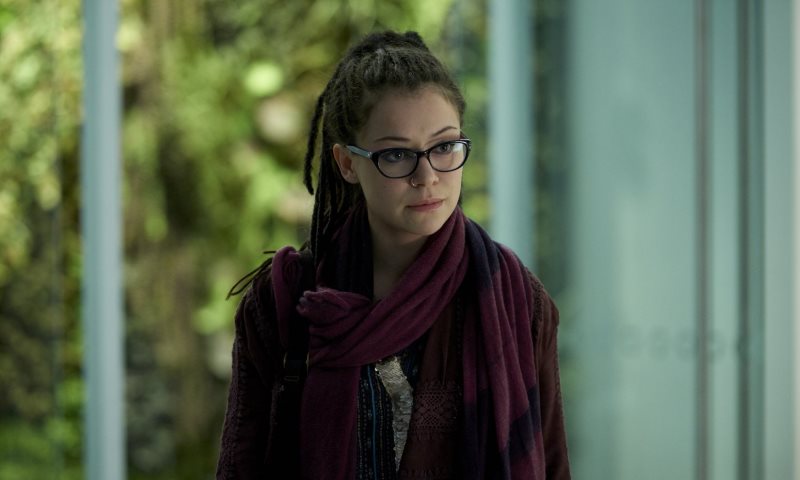 How to access: Amazon US or iTunes US
Time commitment: 7 hours and 30 minutes
Movies:
Star Trek Beyond
When JJ Abrams rebooted Star Trek's cinematic franchise in 2009, it was well received by most. The follow-up - 2013's Star Trek Into Darkness - didn't have the desired effect as its unnecessary need to include one of the great villains in Khan Noonein Singh pissed off many. With Star Trek Beyond, the directorship passes onto Justin Lin - who is most famous for his work on four out of the seven Fast and Furious films. There are a couple of newcomers to the cast as well: Idris Elba as Krall and Sofia Boutella as Jaylah.
The sci-fi space saga created by Gene Roddenberry has captured millions of hearts and minds since its inception in mid-1960s. And now in its 50th year, Star Trek Beyond is everything the original TV series was in combination with the CGI expertise of today. Plus, it pays a lovely tribute to both Leonard Nimoy - who played Spock back in the day and passed away last year - and Anton Yelchin - who plays Chekhov in the reboot series and died in a freak accident last month.
Before you buy tickets, check out our review of the film, co-writer and actor Simon Pegg's experience and participate in our contest.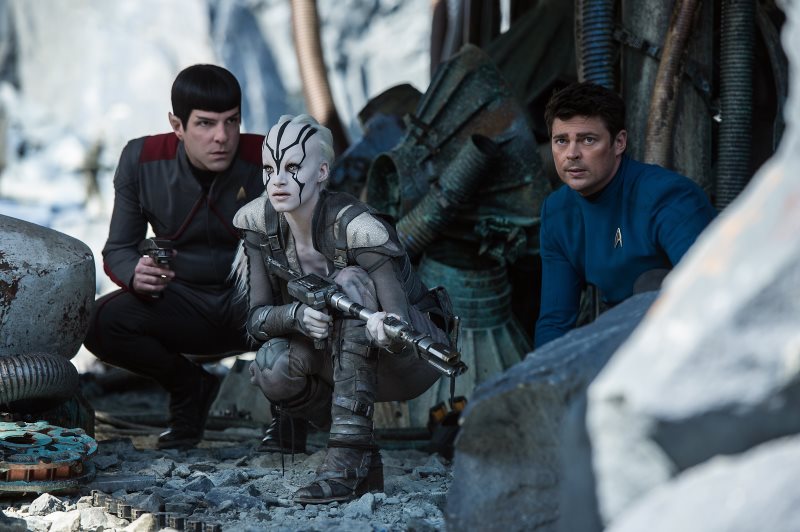 How to access: Out in cinema halls
Time commitment: 2 hours
Other mentions:
Batman v Superman: Dawn of Justice was disappointing in a number of ways when it released back in March - bloated being one of the concerns, considering its two and a half hour runtime. But that hasn't stopped Warner Bros with the release of the film's Blu-ray version this week that brings along the so-called Ultimate Edition - a 3-hour cut that expands on story threads that were never properly explained.
On the TV front, sci-fi artificial super-intelligence (ASI) drama Person of Interest which aired its final episode last month is now available as a complete set of all five seasons (103 episodes!). While the series started with Jim Caviezel and Michael Emerson in the lead, it soon expanded the entourage to include Taraji P Henson, Kevin Chapman, Amy Acker and Sarah Shahi. It had its ups and downs - more of the latter in the middle - but it did manage to go out on a high.
Video games:
I Am Setsuna
Announced at last year's E3, I Am Setsuna fits into the Japanse role-playing genre of games. It is being made by Tokyo RPG Factory, whose formation was announced at the same time. In the game, you will get to access multiple characters across towns and dungeons from an angled top-down perspective. The story follows a mercenary maiden called Setsuna who must sacrifice herself to appease a bunch of demons. It's set in the land of forever winter, and sadness is at the core of the story.
The game has been available in Japan since February this year, but it's taken a few months to convert all the game assets into English. Early reviews suggest the game evokes the feeling of classic JRPGs, so if that's something you've been missing, go ahead and pick it up.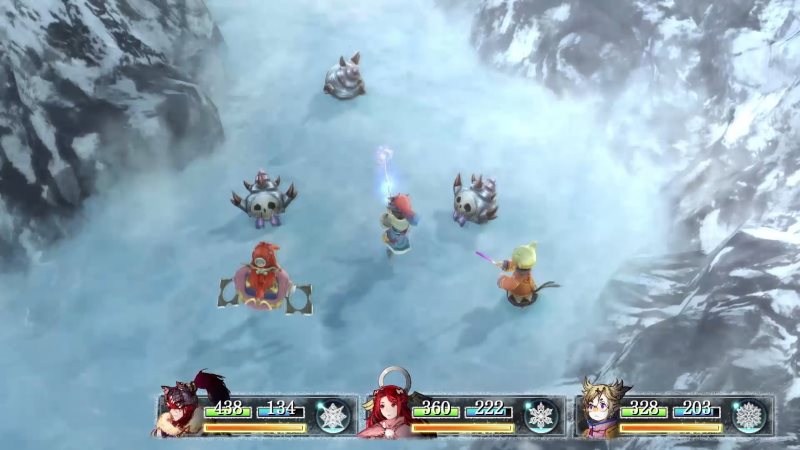 How to access: PlayStation 4 or Steam for Windows PCs
Time commitment: 5-7 hours
Apps:
Dots & Co
Remember Dots? How about Two Dots? Developer Playdots is back with a third title in their mobile series, which is like the previous entry but with companions and powers to boot. The developer is also promising "beautiful landscapes", more than 15 visual mechanics that have you running from fire or breaking ice, and 155 "completely original" levels that will probably take you months to finish. That's not counting the numerous upgrades it will keep rolling out, so if you're planning to complete every level, good luck.
As before, it's free to play though the game will eventually bug you to make in-app purchases. But in our experience, you won't need to spend any money until you reach a really high level.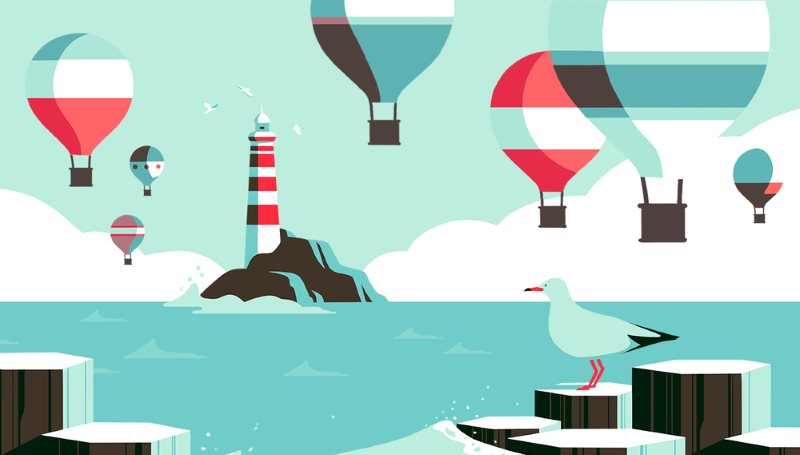 How to access: Apple App Store or Google Play Store
Time commitment: 6+ hours
What are you planning to do this weekend at home? Tweet your suggestions to us @Gadgets360 with #WeekendChill or let us know via the comments.
Affiliate links may be automatically generated - see our ethics statement for details.