The week's biggest entertainment news came from the music world on Thursday night, with the death of Prince, aged 57. The musician has left a lasting impact on genres as diverse as funk, rock, R&B, disco and pop. Across a long lasting career that continued to his untimely death, Prince won seven Grammy Awards and sold over a hundred million records in total.
On the other side of the spectrum, streaming service Tidal was sued over Kanye West's promise that his new album - The Life of Pablo - would "never" be available on any other platform. The lawsuit claims that the company benefited from the deceptive practice of West, having seen a massive rise in its subscriber base and the collection of personal information from millions of customers.
Over in the world of documentaries charting the life of individuals championing the cause of the public, Laura Poitras - who won an Oscar for the Edward Snowden-focused Citizenfour - will premiere her next work, Risk, around Julian Assange - at the Cannes Film Festival this year. Meanwhile, Universal Pictures released the first trailer for a new Bourne film that deals with similar themes in a post-Snowden world.
(Also see: Become One With the Avengers With This VR Experience)
Bourne won't return to cinema screens until July, though. Here at The Weekend Chill, we are always focused on giving you the best recommendations for the weekend ahead of you. And even though the sixth season premiere of Game of Thrones is the stand-out pick for many, viewers in India won't get to see it until Tuesday night, which is why it isn't part of our list. But no worries, we have got your weekend covered with the following picks:
TV:
Silicon Valley
With the Bay Area's bro culture, bike meetings, talent poaching, unimaginable rent costs and the rising bubble, it was inevitable that someone would pounce on the chance to make a comedy show out of the whole mess. That someone was Mike Judge, and the show came to be simply called Silicon Valley on HBO.
With its cast of Thomas Middleditch (Richard), T.J. Miller (Erlich), Martin Starr (Bertram), Kumail Nanjiani (Dinesh) and Zach Woods (Jared), co-creator Judge may have built each character on a stereotype but with the help of some great performances and equally done writing, it served as a template for the people in Silicon Valley. The other side of the coin is the corporate behemoth Hooli and its CEO Gavin Belson (Matt Ross), which along with other spot on translations showcases the tech world in a nutshell.
With the second season now on Blu-ray, it's the perfect time to catch up with the start of the third season just days away.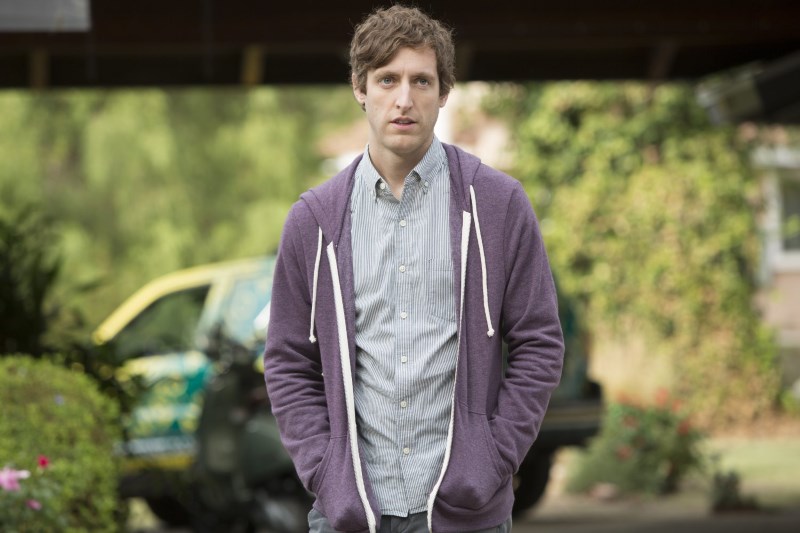 (Also see: 10 TV Shows From 2015 You Can't Miss)
How to access: Available on Blu-ray, or HBO GO via VPN services
Time commitment: 4 hours and 40 minutes
Veep
When Veep began in 2011, a woman commander-in-chief of the United States was unthinkable at the time. Which is why the show began with Selina Meyer (Julia Louis-Dreyfus) in the position of the Vice President. That was a great decision on the part of creator and former showrunner Armando Iannucci, and one that served to the running butt of jokes for the longest time.
It obviously helped that the personnel around VP Meyer, be it Amy (Anna Chlumsky), Gary (Tony Hale), Dan (Reid Scott), Jonah (Timothy Simons) and Mike (Matt Walsh) are some of the funniest characters, continuously and consistently, on TV right now. What made that even better is that each of them were fleshed out properly.
Veep is another HBO show that returns for a new season in a few days, so now is the time to watch the fourth season if you haven't yet.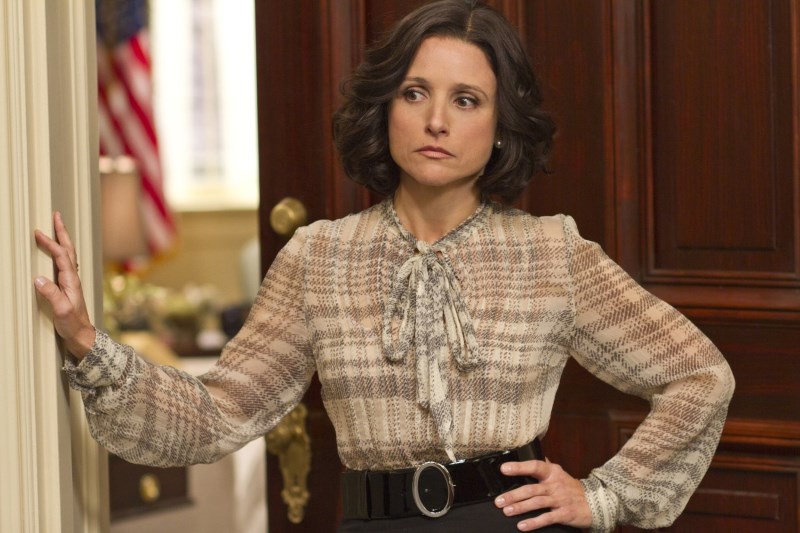 How to access: Available on Blu-ray, or HBO GO via VPN services
Time commitment: 4 hours and 40 minutes
Video games:
The Banner Saga 2
The Banner Saga - a turn-based role-playing game (RPG) based around the Vikings - got a sequel this week, and early reviews say it's as good as its predecessor. The Banner Saga 2 picks up right where the original left off, beginning with 'Chapter 8'. The developer - Versus Evil - has said that players' choices in the first game will "affect who is alive and who is dead" in the second adventure. It also maintains the beauty of the art that drew praise last time around, and improves upon the combat system.
If you haven't played the first, you should definitely check it out. Borne out of Kickstarter, it raised over seven times its funding goal and went on to pick three nominations at BAFTAs upon release. The game's success prompted the developers to make a version for PlayStation 4 and Xbox One, which released in January.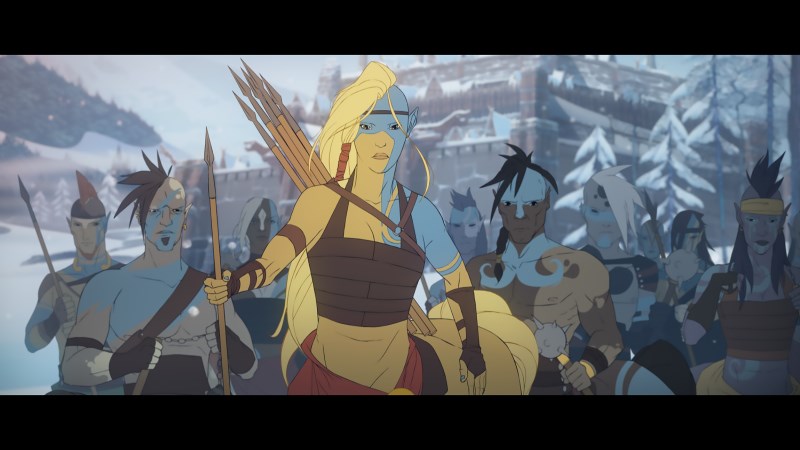 (Also see: Quantum Break, Dark Souls III, and Other Games Releasing in April 2016)
How to access: Steam for Windows and OS X PCs
Time commitment: 6-8 hours
Music:
The Hope Six Demolition Project by PJ Harvey
English musician and singer-songwriter Polly Jean Harvey, known popularly as PJ Harvey, has enjoyed a stellar career and remains the only artist to have won the famous British music award, the Mercury Prize, twice. That record sent her into the Guinness Book of Records. And five years after what was a politically charged album in 2011's Let England Shake, Harvey has released her ninth studio album with The Hope Six Demolition Project.
The 11 songs running at 41 minutes in total will take you from the plaintive cries and pleading on the opening track The Community of Hope to the reggae-influenced feel of The Orange Monkey through her propaganda voice on The Ministry Defence with heavy beats, and the acoustic performances on River Anacostia. Each song on Harvey's new album is then a genre on its own.
But the album's unique quality is how it was recorded: a glass-enclosed installation built inside the Somerset House in London.
How to access: Apple Music/iTunes or Spotify
Time commitment: 41 minutes
Comics:
Dept. H #1
Missouri, US-based writer and artist Matt Kindt is best known for his work on MIND MGMT, an ongoing series that spent two weeks atop the New York Times bestseller list upon launch. Ridley Scott, director of Blade Runner and The Martian, picked up the film rights back in 2013 though not much work has happened recently.
With Dept. H, Kindt is expanding his body of work though it still retains the sci-fi elements. This is how Kindt and publisher Dark Horse describe it: "Mia is a special investigator hired to uncover possible sabotage taking place at a deep-sea research station. What she finds is a mind-blowing crime scene filled with suspects with terrible secrets, strange deep-sea creatures, and an impending flood."
Kindt serves as both the artist and writer for Dept. H, and the first issue is great in both aspects. Rough pencil sketches combined with an intelligent use of colour - with the help of his colourist wife Sharlene Kindt - lend it a unique feel, and the use of post-it notes to describe the lead character Mia's thoughts makes it come across as a personal diary of sorts, drawing you into her life.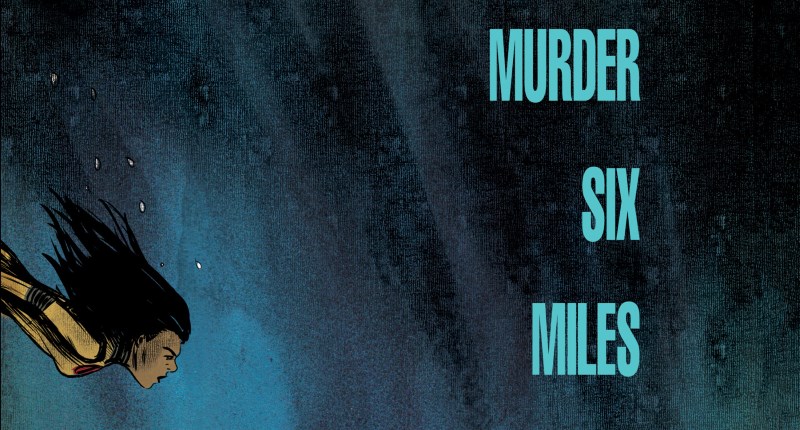 How to access: Comixology or Dark Horse Digital
Time commitment: 35 minutes
Divinity II #1
Matt Kindt served as the writer for another new comic this week in Divinity II, a follow-up to the immensely successful four-part Divinity series launched in February last year. (We swear there's no bias on our part, both are a must read.) This is much closer to Kindt's home ground, as will be clear from the description that follows.
"At the height of the Cold War, the Soviet Union - determined to win the Space Race at any cost - green lit a dangerously advanced mission. They sent three cosmonauts farther than anyone has gone before or since. Handpicked orphans with no connections to Earth, trained as devout Communists, and restricted from having families, they became lost in the stars and encountered something Unknown... [sic] Something that changed them."
The premise is drawn from the 2015 series, but expands it to reveal there was more than one cosmonaut. The second showing of Divinity will follow the female co-pilot Miska as she returns to Earth.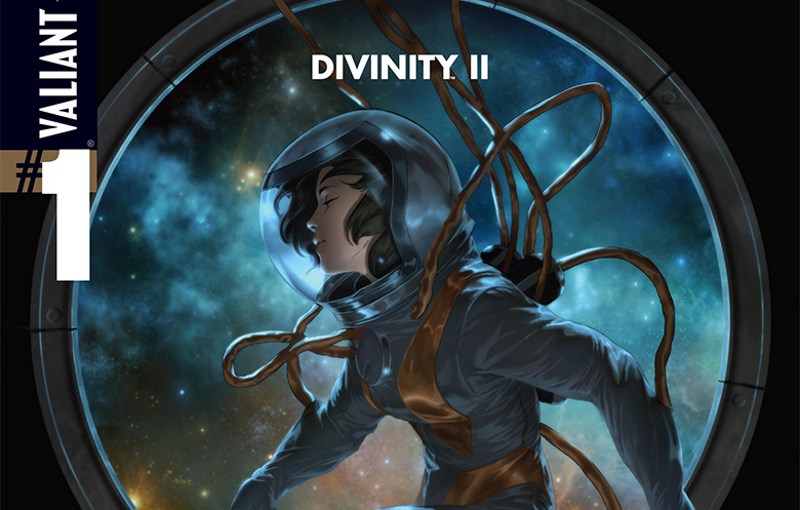 How to access: Comixology
Time commitment: 34 minutes
What are you planning to do this weekend at home? Tweet your suggestions to us @Gadgets360 with #WeekendChill and we'll retweet the best ones.
Affiliate links may be automatically generated - see our ethics statement for details.