John Boyega came to the fore with the help of a franchise - Star Wars: The Force Awakens, where he plays Finn, the former stormtrooper - and he's betting on another franchise to carry him forward - Pacific Rim. Guillermo del Toro, director on the first film and producer on the sequel, said he was happy to have Boyega become part of Pacific Rim, who will play the son of Idris Elba's character from the original.
Meanwhile in the who-is-the-new-Bond discussion, Tom Hiddleston (Avengers) has suggested that he probably won't fill Daniel Craig's boots. Speaking at the Wizard World Comic Con in Philadelphia, US, Hiddleston said to the crowd: "I don't think that announcement is coming." The reason he was linked to 007 was due to his role as a spy in the BBC miniseries The Night Manager. Meanwhile, Gillian Anderson (The X-Files) and Emilia Clarke (Game of Thrones) have already expressed interest in playing a female Bond.
In London on Tuesday, Harry Potter fans got the chance to experience a new JK Rowling story on stage in Harry Potter and the Cursed Child. Set 19 years after the end of the seventh book, the play looks at Harry's life at Ministry of Magic while son Albus is living under his father's shadow at Hogwarts. The first audience reactions coming in are all positive.
If you can't make it to London though (like most of us), you can pre-order the companion book to be released at the end of July. Until then, it's time to focus on the weekend ahead of you.
Welcome back to The Weekend Chill, and here are the best picks for this weekend:
TV:
Mozart in the Jungle
A Golden Globe winner for best comedy series and best actor, Mozart in the Jungle is closer to a dramedy as it follows Gael Garcia Bernal (Amores Perros) as Rodrigo the conductor and Lola Kirke (Gone Girl) as a young hopeful oboist, both part of the New York Symphony. Inspired by the 2005 memoir of oboist Blair Tindall, the show was created by Roman Coppola (Moonrise Kingdom), Jason Schwartzman and Alex Timbers for Amazon's online streaming service back in 2014.
Mozart in the Jungle has already had a two-season 20-episode run since then. Both seasons have received favourable reviews from critics, with a third season in the making and possibly slated to air in December 2016. While Amazon Video - the company's competitor to Netflix - isn't available in India, Colors Infinity will be airing the show in its entirety this weekend and the next.
How to access: Colors Infinity, Saturday and Sunday at 12pm
Time commitment: 9 hours and 40 minutes
Rick and Morty
There are tons of great comedies on television right now, but nothing quite like Dan Harmon's Rick and Morty. The show is (possibly) the best cartoon on the planet, but one that's definitely not for kids, what with all the swearing, drinking and robot sex. Rick and Morty is made up of alcoholic scientist Rick who drags around his 14-year-old unintelligent grandson Morty across the universe and beyond.
The show excels due to the oddest storylines, frenetic pace and the abundance of contrast. Rick's genius and disturbed nature is polar opposite to Morty's naivety and horror at much of his grandfather's actions. The juxtaposition of their inter-dimensional space travel adventures and the instability in the household is cause for much chaos, providing Rick and Morty with enough fodder to (hopefully) last a lifetime.
If you didn't catch the second season while it was on air, you can do so with the Blu-ray that released this week.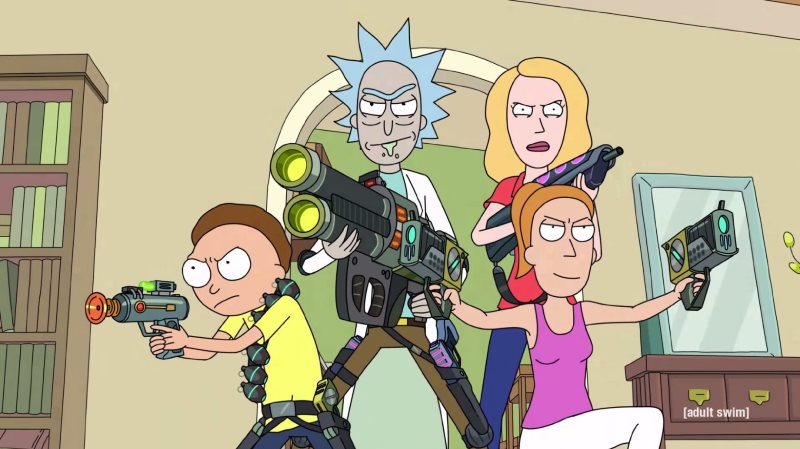 How to access: Adult Swim.com, Amazon US or iTunes US
Time commitment: 3 hours and 40 minutes
Movies:
Anomalisa
Stop-motion animation, monotony of daily life and Charlie Kaufman - known for Eternal Sunshine of the Spotless Mind - collide on Anomalisa, a comedy-drama film that follows a customer service expert named Michael Stone the night before a convention in Cincinnati. For Stone - voiced by David Thewlis - everyone around him looks and sounds the same that is until he meets a young woman - voiced by Jennifer Jason Leigh. Kaufman had Tom Noonan voice all the other characters in the film to drive in the message further.
Anomalisa, like Kaufman's other works, can be equally bizarre and relatable at times, and manages to be a brilliant piece of film. It lost out to Pixar's Inside Out at this year's Academy Awards. The film never made it to India properly - only as a limited release to the Mumbai Film Festival - but you can now catch it on Blu-ray and digital.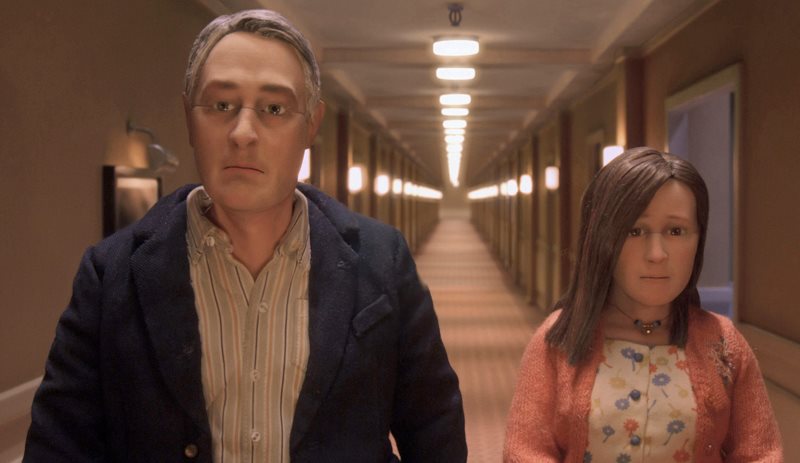 How to access: Amazon US or iTunes US
Time commitment: 1 hour and 30 minutes
Zootopia
Six months into the year, Disney's Zootopia easily remains the best animation effort of 2016 - and also the highest grosser at over a billion. The film is set in a city where every human role is being fulfilled by animals of all shapes and sizes. Officer Judy Hopps is one among the rest, but she soon realises that being the only bunny on a police force brings its own challenges.
Ginnifer Goodwin voices the bunny and is accompanied by an ensemble cast which includes Jason Bateman as a red fox, Idris Elba as a cape buffalo, Jenny Slate as a sheep, Nate Torrence as an obese cheetah, Tommy Chong as a yak, J.K. Simmons as a lion mayor, Octavia Spencer as a river otter, Alan Tudyk as a least weasel and even popstar Shakira, as a gazelle.
Zootopia may have been built for children, but it definitely has a bunch of lessons for most adults too. If you missed it during the theatrical run in March, you can now catch it on Blu-ray.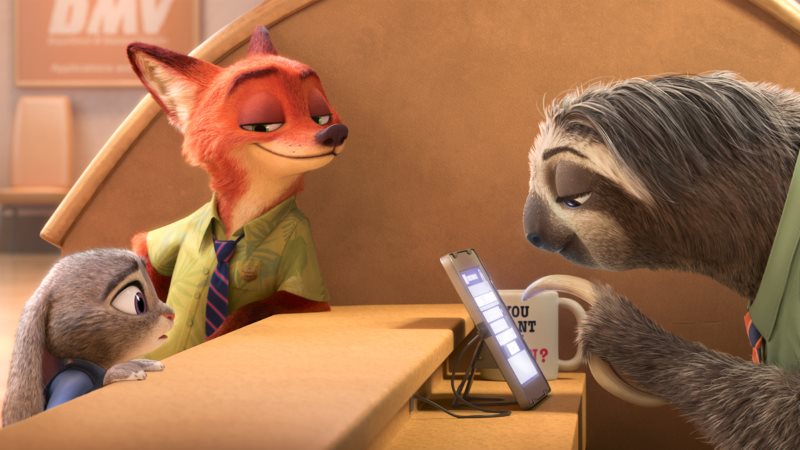 How to access: Amazon IN or iTunes US
Time commitment: 1 hour and 48 minutes
Video games:
Odin Sphere Leifthrasir
A PS2 Japanese classic in 2007, Odin Sphere had five stories, one each based on five warring factions in the fantasy world of Erion. What made it interesting is that these stories overlapped and connected with each other, with the possibility of any one protagonist turning into an antagonist in some other story. A 2D fantasy role-playing game, it told the entire story in parts from the limited point of view of each character.
Game developer Vanillaware decided to give it a high-definition do-over, and it released this week for PS3, PS4 and PS Vita. In our review, we gave it an 8 out of 10 on account of the almost hypnotic art direction that looks great and an engaging combat system let down by its repetitive environments.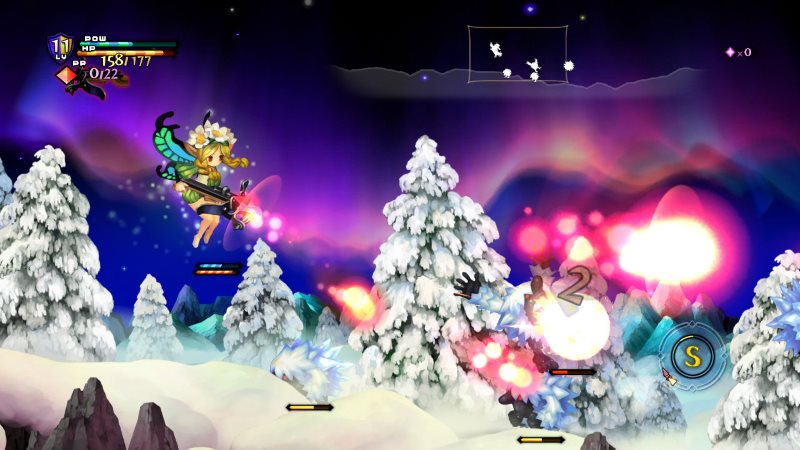 How to access: PlayStation Store
Time commitment: 40 hours
Mirror's Edge Catalyst
The sequel to 2008's well-received Mirror's Edge is actually a reboot, and it will put players into Faith Connors' origin story and how she fought a totalitarian conglomerate who ruled the futuristic city of Glass. Which now that we read it back, makes it a prequel? Mirror's Edge Catalyst is a first-person action-adventure game, and it will give you the same things that made its original series entry so exciting: urban exploration and parkour. Combat has been overhauled, meanwhile, with a complete focus on melee attacks and an absence of guns on the player's side.
In our review, we found the traversal to be fun (yay, parkour!) and combat keeps changing owing to a complex AI. But the characters and visuals were much less impressive, and the open-world city of Glass was quite frankly, devoid of life. But according to our games reviewer, if you keep your expectations in check, it's an enjoyable trip.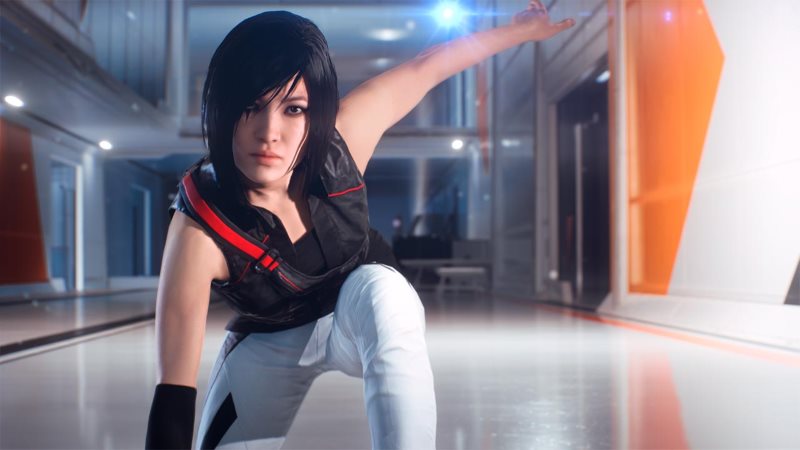 How to access: PlayStation 4, Xbox One or Origin for Windows PCs
Time commitment: 10-12 hours
Music:
Light Upon the Lake by Whitney
Chicago-based Whitney is a fairly new band, having come together from the ashes of Smith Westerns and the Unknown Metal Orchestra sometime last year. But they possess tons of experience, and the two co-founders - guitarist Max Kakacek from Westerns and drummer Julien Ehrlich from UMO - have instantly gelled since meeting up. That shows on their debut album effort - Light Upon the Lake - released last Friday, with strings and tunes that are uplifting and catchy.
Be it the carefree nature on opening track No Woman ("I left drinking on the city train" / "To spend some time on the road"), discussing aging on eponymous track Light Upon the Lake ("When old days are gone" / "Will life get ahead of me?") or a classic summer anthem in No Matter Where We Go ("I wanna drive around" / "With you with the windows down"), Whitney sure know what they are doing.
How to access: Apple Music/iTunes, or Spotify
Time commitment: 30 minutes
Comics:
The Fix #3
Nick Spencer - previously writer on Action Comics and Secret Avengers - and illustrator Steve Lieber are behind The Fix, a series that follows crooked cops, scheming mobsters, and corrupt politicians. But amidst that powerful bunch of people is a drug-sniffing beagle named Pretzels, who is the actual hero. Don't be fooled though, there are two human protagonists to follow as well, in Mac and Roy as they investigate different cases, run from yuppie gangsters or grapple with computer nerds.
The series started back in April with the first issue, and works on the basis of once monthly bringing us to #3 here in June. With less than 100 pages in total, this is the perfect on-page crime adventure to binge on this weekend.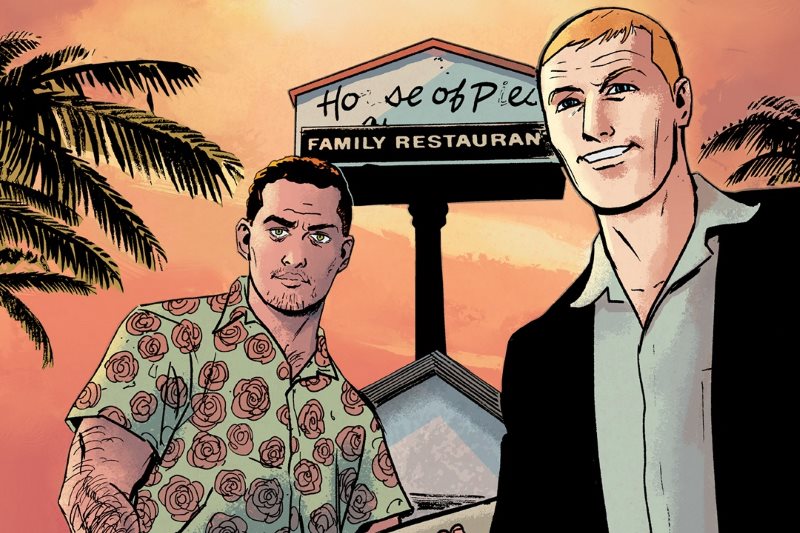 How to access: Comixology
Time commitment: 1 hour and 30 minutes, for the three issues in total
What are you planning to do this weekend at home? Tweet your suggestions to us @Gadgets360 with #WeekendChill or let us know via the comments.
Affiliate links may be automatically generated - see our ethics statement for details.