It seems Hollywood will never have enough of established brands, one way or another. Tetris the movie was announced back in 2014, and now it has been converted into a trilogy. Producer Larry Kasanoff told Empire that the story was "so big" that there was no way to fit it in one. Okay, then.
In the realm of pixels turning into film adaptations, game developer Mojang has announced that Microsoft-owned Minecraft is getting a movie in 2019. "Yes, that might seem like a long time away, but it just so happens to be the right amount of time to make it completely awesome," Mojang COO Vu Bui said in a statement.
Also this week, Avatar director James Cameron let his thoughts known regarding the latest episode of Star Wars: The Force Awakens. "I have to say that I felt that George [Lucas'] group of six films had more innovative visual imagination," Cameron said in a video interview, before going on to note that he will wait to see what they do with it - meaning episode VIII and IX.
While Scarlett Johansson is yet to get her own movie as Black Widow, that hasn't stopped her from breaking into the big earners' club. Johansson is the only female entrant among the top 10, according to Box Office Mojo, thanks to her successes with Captain America: Civil War and The Jungle Book, where she voiced the snake Kaa. She will be seen next in Ghost in the Shell as a cyborg policewoman named Kusanagi, releasing March 2017.
That's all to come though. Welcome back to The Weekend Chill and here are the best entertainment picks for your upcoming weekend:
TV:
Marcella
Swedish screenwriter Hans Rosenfeldt made his mark with the cult Scandinavian series The Bridge, which has aired in over 100 countries since its beginning in 2011. It even inspired two foreign versions - in America, FX made an English-language The Bridge that lasted two seasons and in France, Canal+ called its English-French remake The Tunnel.
After three years of The Bridge, Rosenfeldt is now moving into the English-language world himself with Marcella, a crime noir drama about a former British detective sergeant Marcella Backland (Anna Firel) who is drawn back into work when an 11-year-old cold case surrounding a serial killer opens up.
The eight-episode first season ran on British network ITV back from April to May, and is now available for Netflix audiences around the world.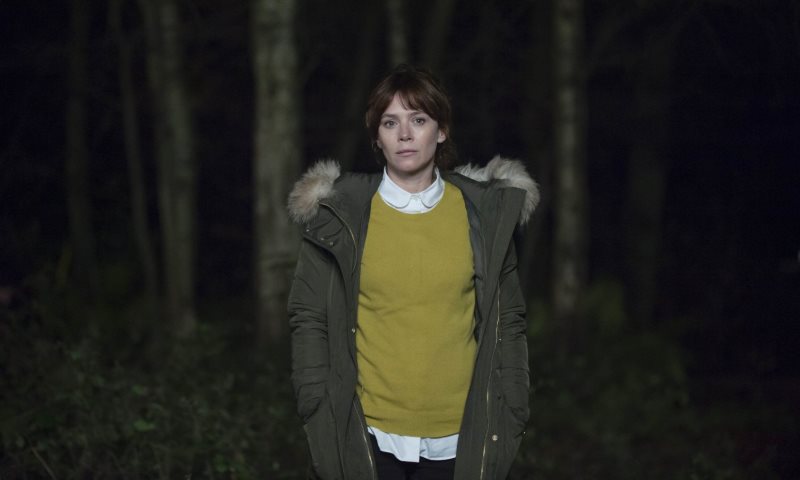 How to access: Netflix
Time commitment: A little over 6 hours
Video games:
Inside
Arnt Jensen and Dino Patti came together to found Playdead in 2006 with one purpose - to create Limbo. And the efforts paid off. Limbo arrived in 2010 as a timed Xbox 360 exclusive, and impressed critics and players with its monochromatic visuals that harkened back to film noir and German Expressionism, and puzzle design that despite being challenging was never frustrating.
The success of that game is responsible for the creation and launch of Playdead's second title six years on: Inside. In it, the player controls a young boy that explores a surreal environment which is mostly monochromatic and 2.5D. A lot like Limbo, if you know anything about the game.
Inside is similar to Limbo with its themes too, leading some to dub it a spiritual successor. The game launched a week ahead on Xbox One, and its current aggregate score - standing at 92/100 on Metacritic - makes it the best Xbox One game released this year.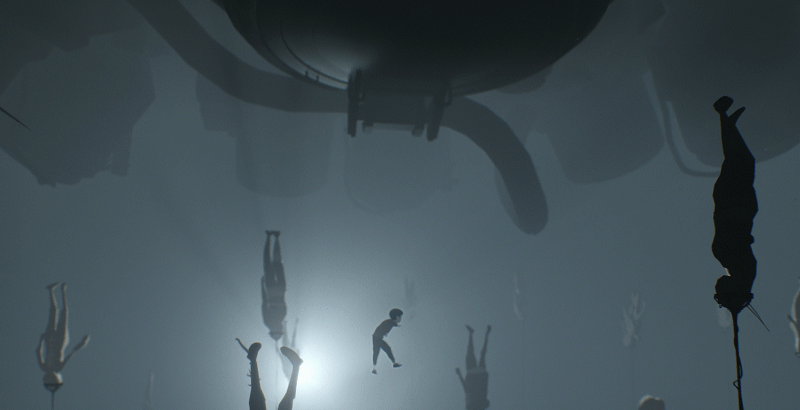 How to access: Available now on Xbox One; on Steam from July 7
Time commitment: 3-4 hours
LEGO Star Wars: The Force Awakens
British video game developer Traveller's Tales has been making games in the Lego franchise for over a decade at this point, and incidentally the studio's first title was a Star Wars one. It's taken on half a dozen franchises since then and now it's returning to the Skywalker family saga by adapting the latest episode - The Force Awakens.
But rather than following the film's existing plot like TT has with so many others (see Lego Marvel's Avengers) the new Lego Star Wars takes players through "exclusive new story levels that take place between Star Wars: Return of the Jedi and the new film". And as earlier promised, you get to play as all of the character you saw on screen, be it Rey (Daisy Ridley), Finn (John Boyega), Poe Dameron (Oscar Isaac), Han Solo (Harrison Ford), Chewbacca (Peter Mayhew), Kylo Ren (Adam Driver), General Hux (Domhnall Gleeson) and Captain Phasma (Gwendoline Christie) along with droids C-3PO and BB-8.
As with most Lego games before it, The Force Awakens too is available on a whole variety of devices so you can have your pick - it's on 3DS, iPhone/iPad, PC, PlayStation 3/4/Vita, Wii U, and Xbox 360/One.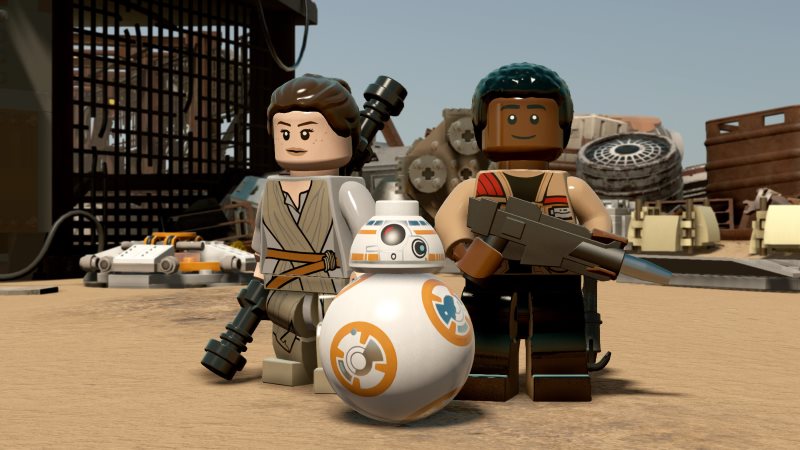 How to access: Xbox One, Xbox 360, PlayStation 4, PlayStation 3, PlayStation Vita, Steam for Windows or OS X PCs, Nintendo 3DS or Wii U, and App Store for iPhone or iPad
Time commitment: 8-10 hours
Music:
The Magic by Deerhoof
In their 20-year run, California experimental rock outfit Deerhoof have defined and redefined themselves, pushing the edges with more than a dozen albums at this point. The sheer variety the band likes to work with becomes apparent quite soon on The Magic, 15 tracks spanning 40 minutes in length.
The first few seconds of opening track The Devil and his Anarchic Surrealist Retinue are almost like an introduction, like lighting the thread on fire that connects into the bomb. Lead vocalist Satomi Matsuzaki says the magic words - in this case literally "The Magic" - and we are off on a whiplash-inducing journey. Kafe Mania! is quintessential Deerhoof, mixing a wacky guitar tune with a repeating keyboard one, while the 5-minute-long Criminals of the Dream is probably the album's highlight.
How to access: Apple Music/iTunes, or Spotify
Time commitment: 40 minutes
Apps:
Hyperburner
If you like flight simulators and sci-fi adventures, Hyperburner for iOS might just be right down your alley. Here's what the game is about, according to the developer: "Hyperburner is a high-speed space flier set in a distant colonial solar system. Take your ship through increasingly dangerous courses, unlocking endless-mode leaderboards as you go."
The games features six zones with five stages apiece, supports both portrait and landscape modes and is seemingly never-ending if you try out high-speed endless mode. It even provides a variety of control schemes, be it traditional third-person view or first-person cockpit. And Hyperburner understands that you may have a life outside of it - the game pauses the moment you lift your finger.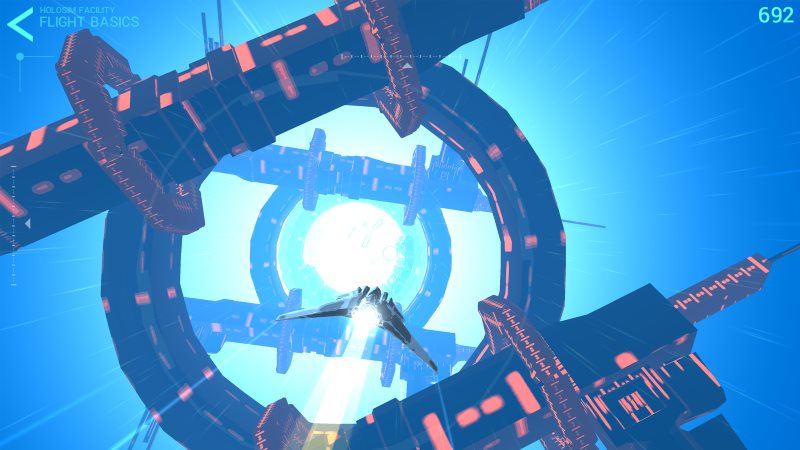 How to access: App Store for iPhone/iPad
Time commitment: 5-6 hours
What are you planning to do this weekend at home? Tweet your suggestions to us @Gadgets360 with #WeekendChill or let us know via the comments.
Affiliate links may be automatically generated - see our ethics statement for details.