The events and panels of San Diego Comic Con made all the headlines over the weekend and the following days - there were tons of trailers from DC and Marvel, and glimpses for the new season of Sherlock, a new King Kong movie and more.
If you're a fan of James Corden's Carpool Karaoke, there's great news. The hit internet sensation is getting a new series exclusive to Apple Music with an order for 16 episodes, according to Deadline. Corden has brought on stars such as Adele, Stevie Wonder and even outgoing First Lady of United States Michelle Obama on the show, as they sing along to songs while driving around.
Ava DuVernay, who directed 2014's Selma, which was about Martin Luther King's campaign for voting rights, has cast Oprah Winfrey for new sci-fi film: Disney's long-in-development adaptation of Madeleine L'Engle's 1963 novel - A Wrinkle in Time. Other roles have yet to be cast.
Netflix hasn't announced a second season of 80s-mystery-thriller-inspired Stranger Things, but should it be greenlit, the Duffer brothers are promising a darker turn. We've got a review of the first season of Stranger Things, in case you haven't seen it yet and want to know what all the fuss is about.
That's all to come in the future, though. Welcome back to The Weekend Chill, and here are the best picks for your weekend:
Movies:
Ghostbusters
Co-written and directed by Paul Feig - who has also worked on 2011's Bridesmaids and last year's Spy - Ghostbusters is a reboot of the 1984 original, and it looks like it will be better remembered for the controversies surrounding it, rather than the film's worth as a work of art. It started with the release of the trailer back in March, which has by now accumulated 979,475 downvotes versus 280,811 upvotes on YouTube. Much of this can be traced to a small but vocal minority that can't stand the all-female cast of the remake.
This continued after the film's international release two weeks ago, when Leslie Jones - one of the four women leads - was repeatedly abused on Twitter. With the micro-blogging service being criticised for its poor handling over the years, Twitter took to suspend the account of Breitbart writer Milo Yiannopoulos, who had allegedly led and fuelled abuse towards Jones.
The film released in the US two weeks ago, and finally Ghostbusters releases in India this Friday. Reviews suggest that while the film is funny in itself, it does pale in comparison to the original. So if you don't feel like heading out, this is also a good time to revisit the original Ghostbusters. You can get that on Blu-ray, or on Netflix if you live in Austria, Brazil, Canada, or Germany.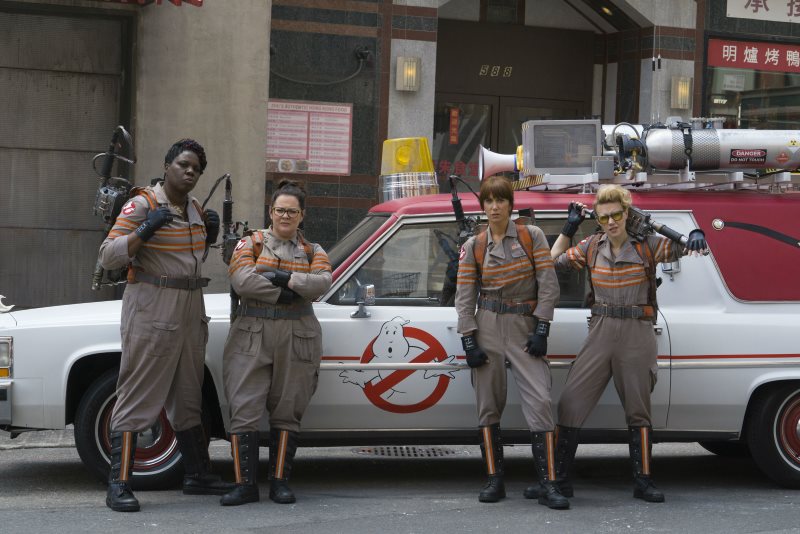 How to access: Out in cinema halls
Time commitment: 1 hour and 56 minutes
The BFG
Steven Spielberg's latest feature is far from his best - most critics agreed upon that in reviews. But in Roald Dahl's eponymous book, Spielberg found great material to work with, even if he has taken away some of the darker elements (it's about giants eating kids after all) to make it more family-friendly. As for the story, a girl named Sophie comes across the Big Friendly Giant who has been thrown out of his community for, well, refusing to eat children.
The cast includes Mark Rylance (Bridge of Spies) as BFG, Ruby Barnhill in her debut feature as Sophie, Penelope Wilton, Jemaine Clement, Rebecca Hall, and Bill Hader. The BFG premiered at Cannes back in May, and was released in the US at the start of this month, before finding its way to India this week. Famed composer John Williams worked on the film's score, so even if you don't want to watch a film, give the soundtrack a try on Apple Music.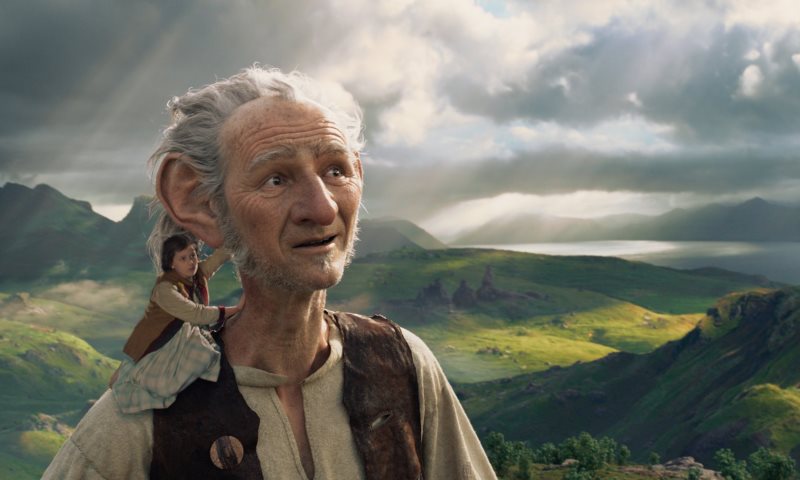 How to access: Out in cinema halls
Time commitment: 1 hour and 57 minutes
Other mentions:
If you're looking for some supernatural horror, David F. Sandberg's Lights Out is also out this week at the cinema. It's based on his own short film of the same name from 2013. Or if you want to stay in, try our Netflix guide for July - the fourth season of prison drama Wentworth became available on the service this week.
Video games:
Hyper Light Drifter
Alex Preston, lead developer and director for Heart Machine, likes to describe Hyper Light Drifter as The Legend of Zelda: A Link to the Past meets Diablo, with Studio Ghibli's Nausicaä of the Valley of the Wind serving as inspiration for the game world. Funded through Kickstarter, the game managed to raise over $600,000 (approx. Rs. 4 crore) after asking for just $27,000 (approx. Rs. 18 lakh) as the funding goal. Preston had planned to make Hyper Light Drifter only for PCs - Windows, OS X and Linux - which is where it released first at the end of March this year.
Owing to the extra funds they gathered, Hyper Light Drifter released this week for the PlayStation 4 and Xbox One, with ports planned for PS Vita, Ouya, and Wii U at a later date. It's a 2D action role-playing game, and it plays like an SNES game according to Preston - which means there is no spoken dialogue in the game, with the emphasis on music and visuals instead.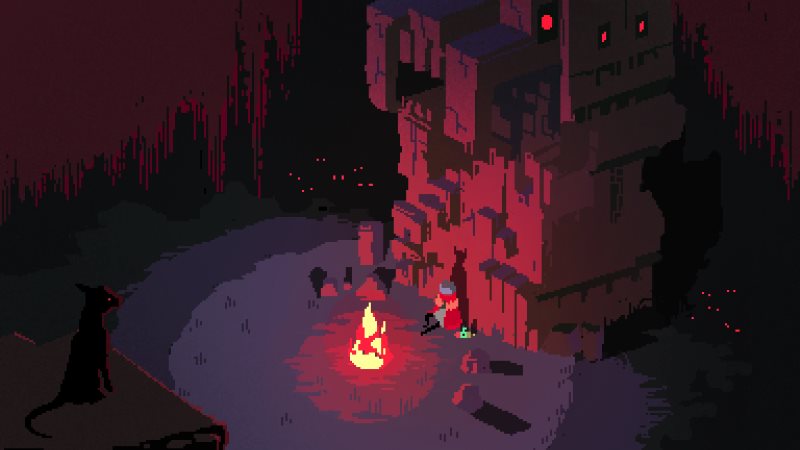 How to access: PlayStation 4 or Xbox One
Time commitment: 5+ hours
Music:
Every Open Eye (Extended Edition) by Chvrches
Glasgow, Sctoland-based synthpop/ indietronica outfit Chvrches announced themselves in 2013 with the release of The Bones of What You Believe that garnered praise from all corners, and led to a fifth position on BBC's annual Sound of listing. The three-member band followed that up with last year's Every Open Eye, which not only brought in more acclaim but also saw them include a larger number of instruments.
Lauren Mayberry's soothing voice accompanied by the depth of Iain Cook's and Martin Doherty's gives Chvrches a wonderful base to work with, and the synth knowledge the three possess has made them one of the best British electronic bands. The extended edition of their second album, released Friday, adds eight more songs - including Warning Call written for Mirror's Edge Catalyst and Bury It, a variant of the album's tenth track, starring Hayley Williams of alt-rock Paramore.
How to access: Apple Music/iTunes, or Spotify
Time commitment: 1 hour and 17 minutes
Books:
Harry Potter and the Cursed Child
Harry Potter needs no introduction, but this book - based on a new play - does, so here it goes: "It was always difficult being Harry Potter and it isn't much easier now that he is an overworked employee of the Ministry of Magic, a husband, and father of three school-age children. While Harry grapples with a past that refuses to stay where it belongs, his youngest son Albus must struggle with the weight of a family legacy he never wanted. As past and present fuse ominously, both father and son learn the uncomfortable truth: sometimes, darkness comes from unexpected places."
The story picks up 19 years after the death of Voldemort, so pretty much right where the epilogue of the last book left off. The Cursed Child has been written by Jack Thorne, J.K. Rowling and John Tiffany. The book is available for pre-order online and in stores. Pottermania is back, people! Spells, weird creatures and mischief.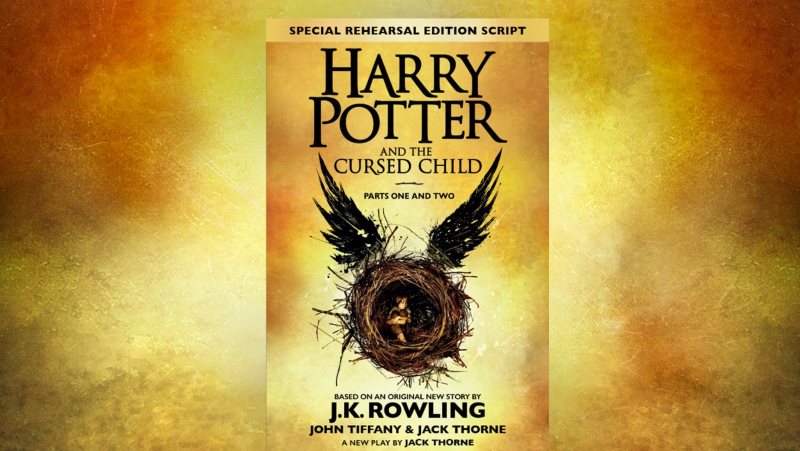 How to access: Amazon, Flipkart or a real book store
Time commitment: 352 pages, all depends on your reading speed
What are you planning to do this weekend at home? Tweet your suggestions to us @Gadgets360 with #WeekendChill or let us know via the comments.
Affiliate links may be automatically generated - see our ethics statement for details.