Despite being universally panned by critics, Warcraft: The Beginning showed that big brand-blockbusters might have a new home altogether: China. While the film struggled to perform in its domestic market - less than $30 million (approx. Rs. 201 crores) in the US, it has collected $156 million (approx. Rs. 1047 crores) during the first week run in China. Prepare for multiple sequels en route.
The world's biggest gaming event for insiders - E3 2016 - ran the entire week, confirming tons of leaks and rumours alongside news of other releases. You can catch up on our full coverage at the hub or listen to our podcast that did a roundup of all the things worth talking about.
Click play to hear us talk about the best games released at E3 2016 on Orbital: The Gadgets 360 Podcast. You can also subscribe to the podcast on iTunes.
On the TV comedy front, there was great news for fans of Seinfeld co-creator Larry David. After spending five years off air, the 68-year-old has decided to bring his famed HBO comedy - Curb Your Enthusiasm - back for a ninth season. David announced his return in a press release by saying: "I left, I did nothing, I returned."
Meanwhile, over in the world of fast and furious cars, British veteran actress Dame Helen Mirren has decide to join the gang of upcoming Fast 8. She's not the only big female name who is a newcomer to the project - Charlize Theron (Mad Max: Fury Road) will be playing the villain in the eighth instalment. Directed by F. Gary Gray (Straight Outta Compton), Fast 8 releases April 14 next year and will be the first film in the franchise without Paul Walker.
All that's to come in the far-off future though. This is (still) The Weekend Chill, and here are the best picks for your upcoming summer weekend:
TV:
Orange Is the New Black
Developed by Jenji Kohan - also known for Weeds - and based on writer Piper Kerman's autobiographical memoir Orange Is the New Black: My Year in a Women's Prison, the show was one of Netflix's early successes and helped it grow as a streaming platform. The show tells the story of Piper Chapman, a New York City woman in her thirties, who is sentenced to a year and a half in prison for unknowingly smuggling drug money across the Atlantic ten years ago, for her then girlfriend.
During its now four season run, Orange Is the New Black has gradually shifted from focusing on Chapman's life in prison and associated troubles to that of the people around her. That's obvious from the show's casting portfolio - 37 actors and actresses have racked up more than 20 episodes in the first three seasons. That's an insane number, even by ensemble standards.
Early reviews suggest the fourth season has maintained its sense of balancing wit, humour, drama and still manages to be fresh. With all 13 episodes available the day of release, there's your weekend gone.
How to access: Netflix or Colors Infinity, Saturday and Sunday at 5pm
Time commitment: 12 hours and 45 minutes
Movies:
Finding Dory
Thirteen years is a long time to spend making a sequel, even for a beloved animated film such as Finding Nemo, the Pixar adventure that stole hearts and records upon release. Under its new guideline of one original, and then one franchise film a year, Pixar brings us Finding Dory, a film that follows the companion of Nemo's father from the original - an amnesiac fish called Dory.
Set six months after the events of Finding Nemo, Dory is on a journey to find and reunite with her family. Ellen DeGeneres (Dory) and Albert Brooks (Marlin) reprise their roles as voice actors, with Hayden Rolence (Nemo), Ed O'Neill (Hank), Kaitlin Olson (Destiny), Ty Burrell (Bailey) and Diane Keaton (Jenny) joining them.
A majority of the reviews suggest the film is another masterclass from Pixar.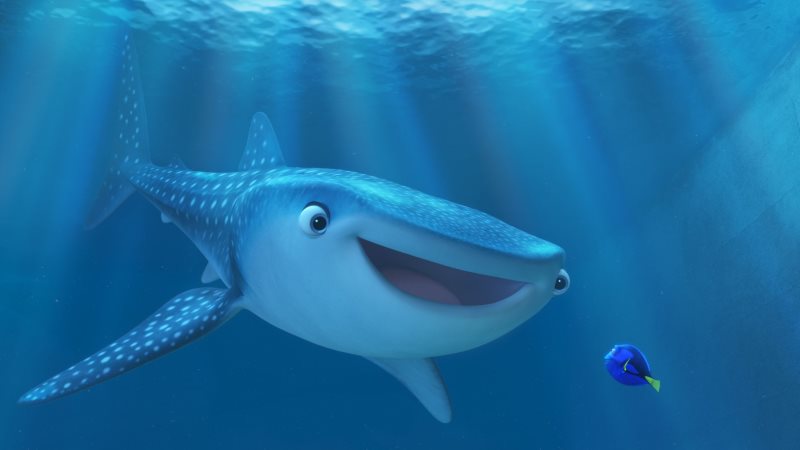 How to access: Out in cinema halls
Time commitment: 1 hour and 37 minutes
Udta Punjab
Writer turned director Abhishek Chaubey (Omkara) brings together Kareena Kapoor Khan (3 Idiots), Shahid Kapoor (Jab We Met) and Alia Bhatt (Highway) to tell a fictional story based on the real-life crisis facing the north India state of Punjab - massive drug abuse that touches upon all walks of life, from a migrant labourer to a fading rock star. But for all its delicate handling of the material and nuanced play on the background score, Udta Punjab will be best remembered for the controversy building up to its release.
Irked by the handling of the film certification process under the Central Board of Film Certification (CBFC) producer Anurag Kashyap decided to take the government body to court to prevent cuts in the movie, ranging from the film's portrayal of drug use, to using the state's name in the title itself. In what might be regarded as a landmark decision, the Bombay High Court asked the CBFC to approve the film's release with just one cut and an extended disclaimer, as opposed to the 89 cuts proposed by the certification body just days earlier.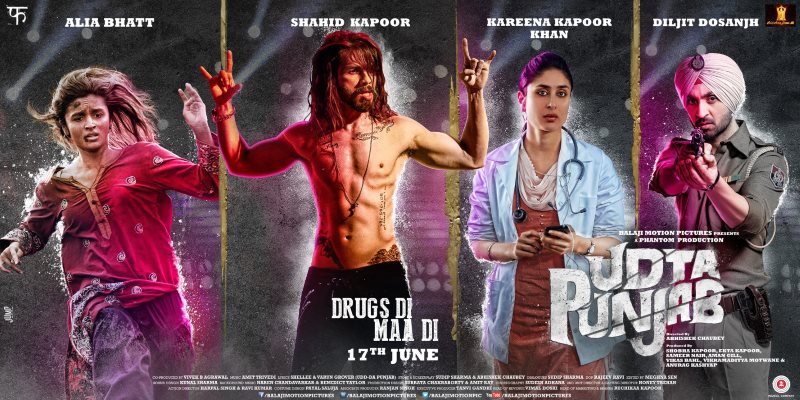 How to access: Out in cinema halls
Time commitment: 2 hours and 28 minutes
Other mentions
If you're looking for alternatives that don't include a trip to the cinemas, Netflix has you covered. The online streaming service added a bunch of new films this week, so you're welcome to you're your pick from: Steve McQueen's 12 Years A Slave, Jessica Chastain-starrer Zero Dark Thirty by Kathryn Bigelow, documentary Amy about the late singer-songwriter Amy Winehouse, David O. Russell's American Hustle, survival drama All Is Lost with Robert Redford as the only character, Ryan Gosling in his breakout role, Drive, based-on-a-true-story Foxcatcher, Brad Pitt in Fury, John Wick with Keanu Reeves, a man in a relationship with his OS in 2013's Her, Wes Anderson's wonderful teen-drama Moonrise Kingdom, Matthew McConaughey in Mud, Oscar-nominated biography of a painter Mr Turner, and father-son road trip in Nebraska among others.
Also, 10 Cloverfield Lane - one of the many picks from the month of April - is now available on Blu-ray and digital, so there's that too.
Video games:
Valentino Rossi The Game
Italian studio Milestone S.r.l has spent decades making motorbike video games, and for the 2016 edition of its official MotoGP licensed title, the game maker decided to pay a tribute to the 37-year-old racing veteran, Valentino Rossi, also from Italy. Hence, this year's game is literally called "Valentino Rossi The Game".
The developer has incorporated various elements from the storied career of the 9-time world champion, charting from his first race in 1996 to the present day. While the majority of it will of course be focused on motorbikes, Rossi will also ask you to take part in other events such as rally, flat track races, and drifting to build upon his abilities. As for bikes itself, you will get access to a selection of MotoGP bikes from 2002 to 2014, including historical 125cc, 250cc and 500cc 2-Stroke class machines.
The game also allows for 12 players multiplayer action online in different modes, be it an online Grand Prix or special Rossi challenges.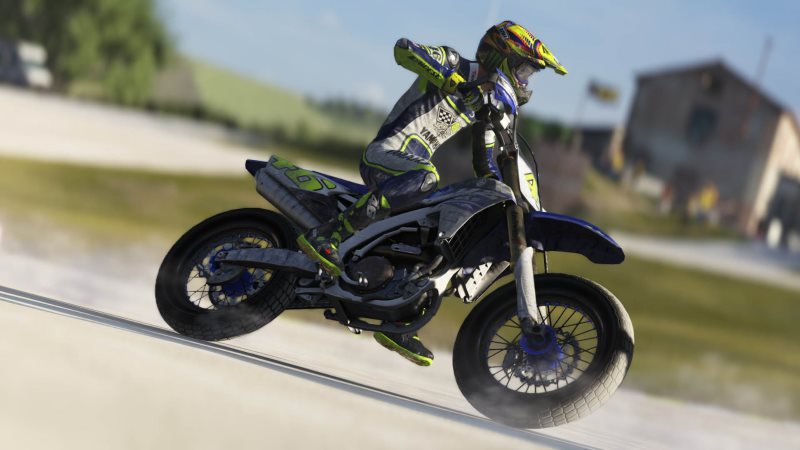 How to access: PlayStation 4, Xbox One or Steam for Windows PCs
Time commitment: As much as you want really
Music:
Normally at this point, you'd find the name of an album that we'd recommend for your listening pleasure. But this weekend's picks deserve something different - owing to whom they would appeal to despite both being electronic and instrumental for the most part.
First up, and it's a mouthful mind you, is For Those Of You Who Have Never (And Also Those Who Have) by American artist Brian Leeds, who goes by the stage name of Huerco S for this particular record. Running at 52 minutes, some of the nine tracks in total are fairly long at seven to eight minutes. Leeds' work is contemplative and best heard as background filler, for when you need to drown out the noise around you or focus on your thoughts during a car ride. Check opening track A Sea of Love's sounds of the sea and the uber-modernist feel of On the Embankment to notice the album's clear variety.
On the opposite pole is our other pick - Midnight by Swedish musician Dan Lissvik. His second solo album since splitting from popular dance duo Studio, Midnight starts off as blatantly peppy, and goes through a churn of slower mixes alternatively. All of the eight tracks are modelled literally after the album name - starting with the first letter M on Track 1 and finishing with the letter T on Track 8. Best for situations such as a Friday night house disco party, if you have the right kind of audience.
How to access: Apple Music/iTunes (For Those Of You, Midnight) or Spotify (For Those of You, Midnight)
Time commitment: 52 minutes (For Those of You) and 44 minutes (Midnight)
Comics:
Star Wars: Han Solo #1
Everyone who knows Star Wars knows Han Solo, and as for the others - well you should probably see a trilogy of movies. They are called A New Hope, The Empire Strikes Back and Return of the Jedi. All done? Okay, let's go. Solo is a scoundrel, to say the least, and the newest Marvel mini-series brings together the stellar team of writer Marjorie Liu (The Hunter Kiss), illustrator Mark Brooks (Ultimate X-Men), and colourist Sonia Oback (Witchblade) to craft new adventures for the man loved by all.
Han being Han though, he sets off for a top-secret undercover mission for the Rebellion forces by taking the Galaxy's most infamous ship in the Millennium Falcon. Oh, Han Solo. The new series will run for just five issues, with the first available now. This might be the solo comic you're looking for.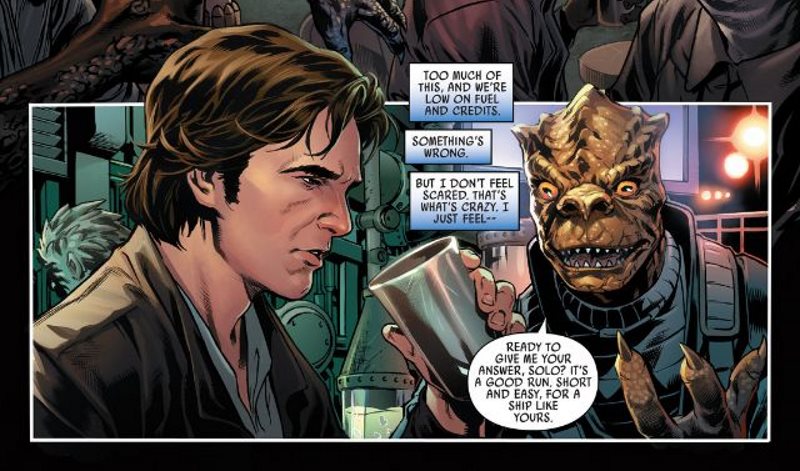 How to access: Comixology or Marvel Comic Store
Time commitment: 20 minutes
What are you planning to do this weekend at home? Tweet your suggestions to us @Gadgets360 with #WeekendChill or let us know via the comments.
Affiliate links may be automatically generated - see our ethics statement for details.