It's been a distracting week for entertainment, and there is a lot that is vying for your attention, from comics, video games, movies, TV shows and more. We're here to help with our definitive guide to the weekend.
From the return of an intriguing spin-off series based on one of TV's greatest alumni in Breaking Bad, to the arrival of last year's hit sports-racing game on the Xbox One, there is a lot to catch up on. Welcome back to The Weekend Chill, here are our picks of things to do this weekend.
TV:
Better Call Saul
Creating a spin-off show that would forever live under the shadow of its parent Breaking Bad was a brave task. But in Better Call Saul found the perfect team in Vince Gilligan and Peter Gould, the acclaimed drama's showrunner and lead writer respectively. The first season carved out an image for itself that felt similar to Breaking Bad - partly thanks to its setting in Albuquerque, New Mexico USA - but never felt like more of the same. The second season, which premiered this week, picks up where the first let off and charts the journey of Jimmy McGill (Bob Odenkirk) into murkier waters. And if you haven't seen the first season yet, that just means your entire weekend is now booked.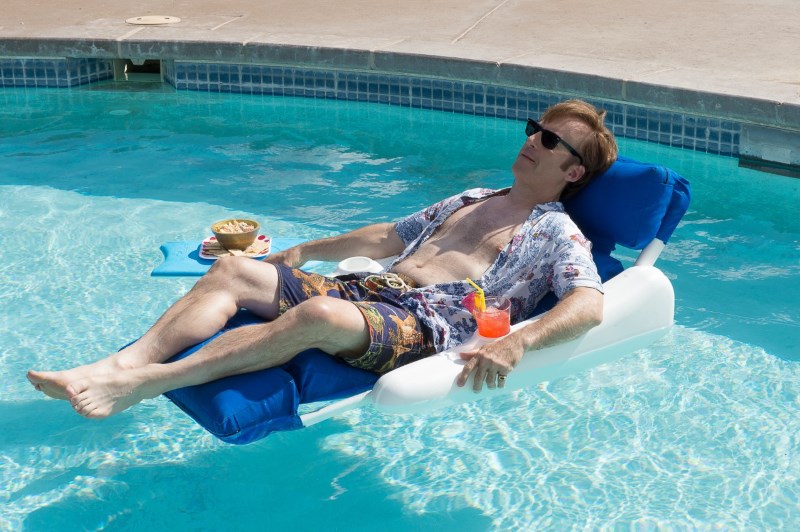 How to access in India: Colors Infinity HD, Sunday 1PM
Time commitment: 1 hour
Movies:
Spotlight
Starring Mark Ruffalo (The Avengers), Michael Keaton (Birdman) and Rachel McAdams (Midnight in Paris) and directed by Tom McCarthy (Meet the Parents, Up), Spotlight tells the story of a newspaper investigative team that uncovered cases of systemic child sex abuse by multiple Roman Catholic priests in the area around Boston, USA. The journalists' research was rewarded in the form of a Pulitzer Prize for Public Service in 2003, America's greatest recognition for journalistic work. As for the movie, Spotlight has been nominated in six different categories at the 88th Academy Awards to be held next Sunday, including Best Director and Best Picture. The film originally released in its home country in November, but is only now making its way to India this week.
How to access: Out in cinema halls
Time commitment: 2 hours
Video games:
Rocket League
Owners of both Windows PCs and PlayStation 4s have been able to experience the joy of driving a rocket-powered car into a football since last July, and the game is now finally available for Microsoft's current-gen console Xbox One. The wait has been worth it. All previously released DLCs - worth Rs. 1,000 - are being made available to Xbox One owners at no extra cost. And if you thought that would result in a bigger price versus the PS4 version (Rs. 1,664), you're dead wrong. Rocket League on the Xbox One will run you Rs. 1,120, and it was one of our five games to play with friends on the same console. So go invite some friends, buy a few beers and score some fantastic goals.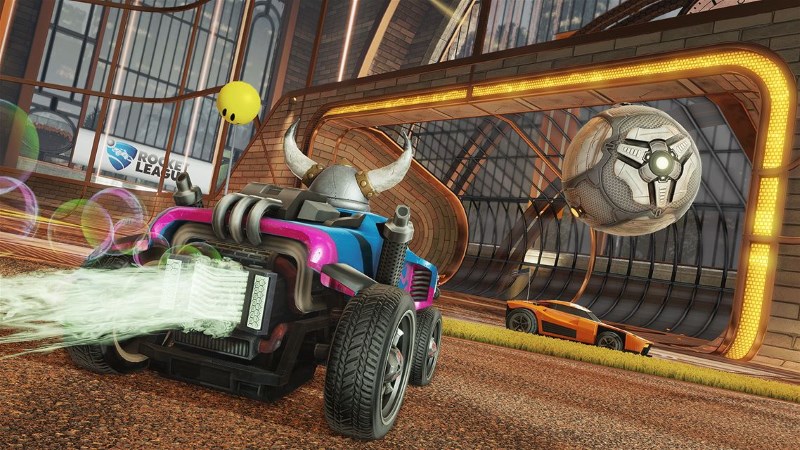 (Also see: Seven Simple Tips to Master Rocket League)
How to access: Xbox Store, also available on Steam and PlayStation
Time commitment: 6-8 minutes per game
Internet Activity:
Leo's Red Carpet Rampage
A lot has been said about the failures of Leonardo DiCaprio to earn enough votes at the final stage of the Oscars. This year's nomination for his role in The Revenant marks the fourth time he's been recognised for his work by the Academy. But DiCaprio has lost every single one of his previous three attempts to get the Best Actor award, which is the basis for this hilarious browser-based game from a London animation collective. Built in an arcade-style side-scrolling fashion reminiscent of the 16-bit era, Leo's Red Carpet Rampage involves using just three keys. With that, you must run (or crawl) as fast as you can towards the glittering Oscar statuette while avoiding everything in your way, from Lady Gaga to icebergs. Act harder, harder!
How to access: The game's own website
Time commitment: 20-30 minutes
Music:
Cardinal by Pinegrove
Pinegrove is a small rock band from New Jersey with no claim to fame. On Cardinal - a short album with just eight songs running at 30 minutes - which released last Friday, they have found the right mix of pop rock and alternative country. The heavy use of acoustic guitar accompanied by the resigned tone of lead singer Evan Stephens Hall's voice lends the album a dreamy feel. There's definitely an Arcade Fire feel to Cardinal, and it helps that Hall has a way with lyrics. From "So I split the difference between lonesome and lonely" on Then Again to "Now I feel so alone sometimes / Don't let it freak you out" on Aphasia, Hall is clearly talking about an obvious central theme (loneliness), but it's wonderful how Cardinal still manages to be uplifting while discussing personal matters that are buried or ignored so often.
How to access: Apple Music/iTunes or Spotify
Time commitment: 30 minutes
Comics:
Power Man and Iron Fist #1

Marvel and Netflix have already brought Daredevil and Jessica Jones to screen, and produced some well-written work in the process that the movies can learn from. Although more of the same is already in the works, a television series adaptation for Luke Cage - already introduced in Jessica Jones - and Iron Fist will also be released sometime in the near future. All of that will eventually culminate into The Defenders mini-series. Meanwhile though, the Marvel comics division has just printed a new #1 edition for the latter two: Luke Cage and Iron Fist. The last "Power Man and Iron Fist" comic was released back in 2011, and with the increased attention courtesy Netflix, Marvel is bringing back the "heroes for hire" storyline. Written by David F. Walker and art from Sanford Greene, this is '80s buddy cop fodder with superhero powers.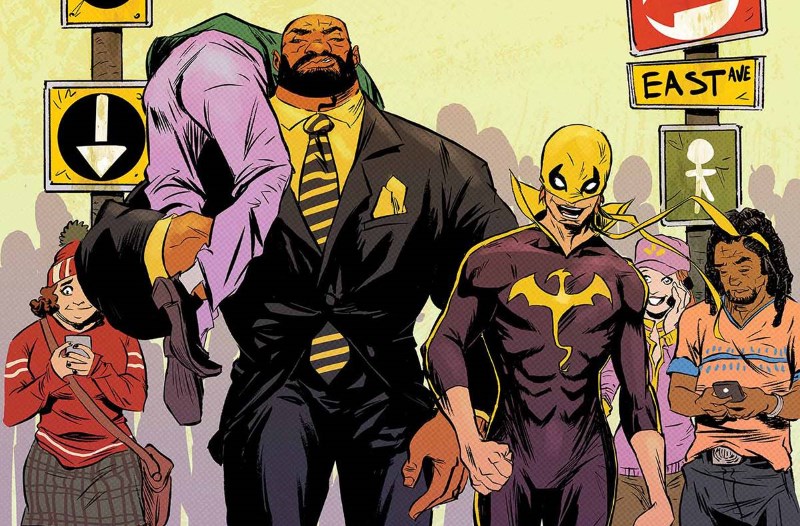 (Also see: Daredevil Season 2 Trailer Perfectly Sets Up The Punisher)
How to access: Comixology or Marvel Comic Store
Time commitment: 22 minutes
Apps:
Quartz
This isn't your ordinary news app. There's no content sourcing and user-oriented customisation, no categories to follow or ignore, and barely any recommendations. Quartz eschews the standard headline and cover picture format in favour of delivering news via interactive bite-sized messages. You can either open up the links to read full stories, or choose from a defined set of responses to find out more and realise the bigger picture. And in a smartphone-era twist, those "set of responses" might sometimes be a bunch of emoji. It's basically like conversing with a very well-read friend of yours, who also seems to have all the best reaction GIFs at their fingertips. You can choose from three levels of notifications so it will only bother you for the biggest news stories, or even opt to have your market results delivered in the form of a haiku.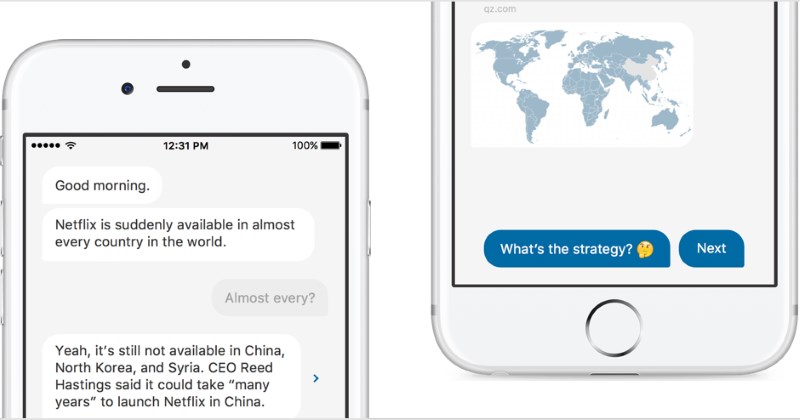 (Also see: Microsoft's New App Serves News to iPhone Users)
How to access: Apple App Store only for now
Time commitment: 10-15 minutes at a time
What are you planning to do this weekend at home? Tweet your suggestions to us @Gadgets360 with #WeekendChill and we'll retweet the best ones.
Affiliate links may be automatically generated - see our ethics statement for details.