This week confirmed that Ben Affleck would indeed direct and star in a standalone Batman film, to be released either in 2018 or 2019. If it's anything in the cynical vein of Batman v Superman: Dawn of Justice, count us out for this one. Warner Bros is betting huge on the DC extended universe, and both its big screen outings until now - Man of Steel and Dawn of Justice - have shown it's anything but easy.
Also in the week at CinemaCon, director of Titanic and Avatar James Cameron had an announcement to make. In case you were interested in the three Avatar sequels planned, you'll be glad to know there will now be four. The first of those will arrive in late 2018.
Over on the streaming front, Netflix said it would bring the newest season of Top Gear due this year to its massive subscriber base around the world, while the show's original hosts do their own thing over on Amazon which was supposed to bring its video on demand service to India last year.
That's all to come though. For now, we are focused on the two (and a half) days in front of you. This is still The Weekend Chill, and here are our top picks for what you could be doing:
TV:
Unbreakable Kimmy Schmidt
After spending 15 years underground as part of a doomsday cult, Kimmy Schmidt (Ellie Kemper) chooses to jumpstart her adult life in New York City. A lot of the show's jokes are based around the amount of time Kimmy spent away from society and how that affects things as basic as knowing what a smartphone is. But with Tina Fey as creator, it's intelligent enough to avoid pitfalls that mock her or turn her into a stereotype. Kimmy's amazingly always-positive attitude towards life also serves as a study of the prevalent culture in our lives today, contrasting with the daily issues of her boss and friend Jacqueline Voorhees (Jane Krakowski).
Fey also managed to get Jon Hamm, Fred Armisen and David Cross to do minor roles here and there, and the second season - all episodes available Friday - should see more cameos. More importantly though, you'll get to see Tituss Burgess (Titus) and Carol Kane (Lillian).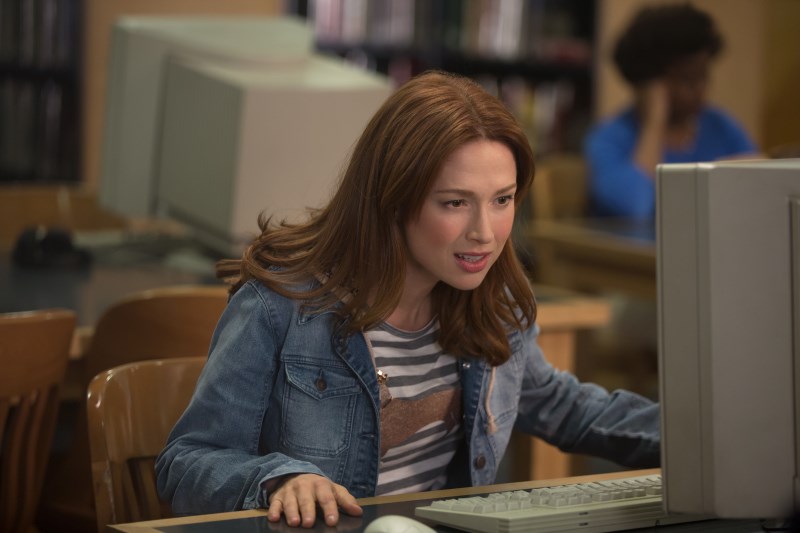 (Also see: What's New on Netflix in April, and Our Top 5 Picks)
How to access: Netflix
Time commitment: 5 hours and 25 minutes
Video games:
Dark Souls III
Dark Souls III is the fourth entry in a seminal series made by Hidetaka Miyazaki, and comes after a gap of just two years. The game will continue its love for swords, magic and a difficulty level that borders on frustrating. Its predecessor received positive reviews from all corners of the globe, and was awarded the Game of the Year award at the industry's biggest fan-voted event, the Golden Joystick Awards, which has set great expectations from this entry.
We gave it an 8 out of 10 in our review, on account of a varied style of combat, some amazing boss battles and well-designed locations let down by a poor frame rate and erratic camera. Dark Souls III released in Japan back in March, and is now available the world over. There has been some problem with the game's physical release in India though, so you're better off sticking with a digital purchase.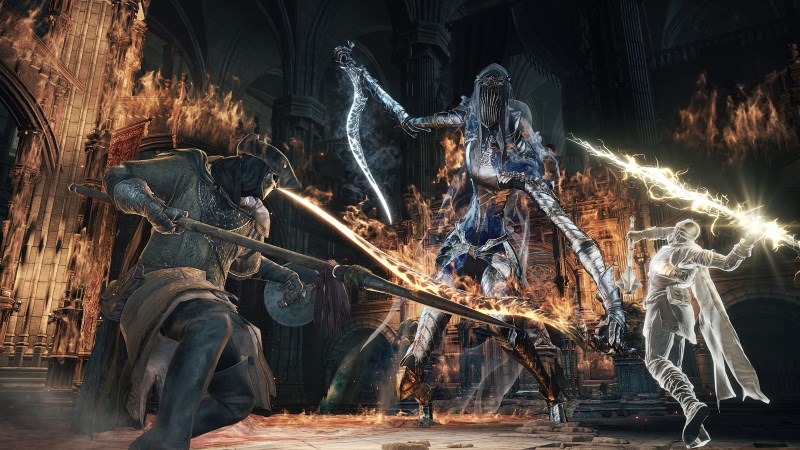 (Also see: Quantum Break, Dark Souls III, and Other Games Releasing in April 2016)
How to access: PlayStation 4, Xbox One or Steam for Windows PCs
Time commitment: 30 hours
Ratchet & Clank
The new Ratchet & Clank doesn't have a subtitle because it serves as a tie-in for the upcoming Ratchet & Clank film, also scheduled for release in April. That's also why the game is essentially a remake of the 2002 original, with elements from other entries that have been developed over the years. But when we reviewed the game, we found it was much more than a mere remake - serving as a great entry point for newbies and purposeful additions for series veterans.
In our review, we handed Ratchet & Clank a 9 out 10. Bar the minor technical issues, we thought it had great weapons, some great and meaningful narrative additions and solid, responsive controls to go along. Like always, the new R&C game will be exclusive to Sony's console system, and is the first one for the PS4.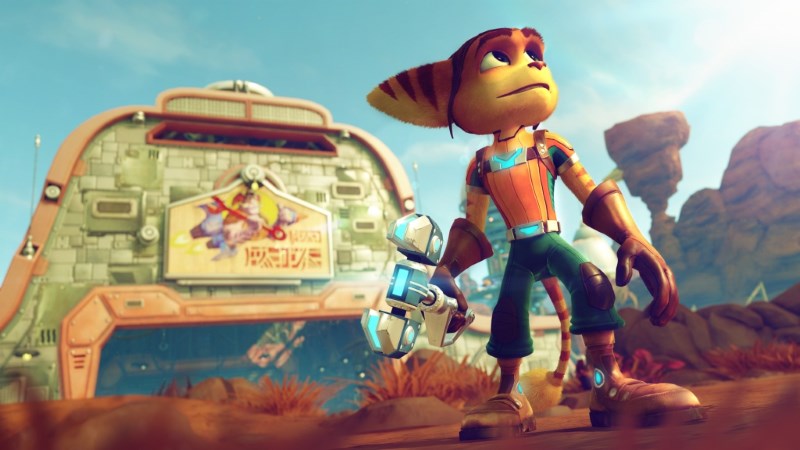 How to access: PlayStation 4
Time commitment: 10-13 hours
Internet video:
Toys vs Toys
Toys vs Toys is probably the most extensive mashup of every character and geek-world you can possibly think of, all in a 20-minute animated film from California, US-based Johnny McHone. Drawing in characters from the world of Dragon Ball Z, The Legend of Zelda, The Lego Movie, the Terminator franchise, Star Wars, Star Trek, Doctor Who and many more, Toys vs Toys was initially made for short-form video sharing service Vine.
There's even Hulk Hogan, Teenage Mutant Ninja Turtles, Wonder Woman, Power Rangers, Mario, Rocket Racoon from Guardians of the Galaxy, and the alien from Alien. It has a lot of universe-crossing blood-spurting violence, and though the animation is far from being Pixar-level, it still makes for fun viewing. Who doesn't want to see Link fight Darth Vader in a lightsaber duel?
How to access: YouTube, or you know above
Time commitment: 20 minutes
Music:
Human Performance by Parquet Courts
Formed in 2010, Human Performance is the fifth studio album by Brooklyn, NYC-based band Parquet Courts in a short space of time and also their best record compilation since 2012's Light Up Gold. The four-piece band continue delving into garage rock with Human Performance, but there is also a softer side to the album. While on some songs, Savage's voice is uplifting along with the guitar riffs, it turns melancholy on others serving as a wonderful contrast that carries you through its 46-minute period.
The eponymous track Human Performance, Steady on My Mind and One Man No City are the best Parquet Courts have to offer on their new album, standing as showpieces around some of the other shorter tracks here.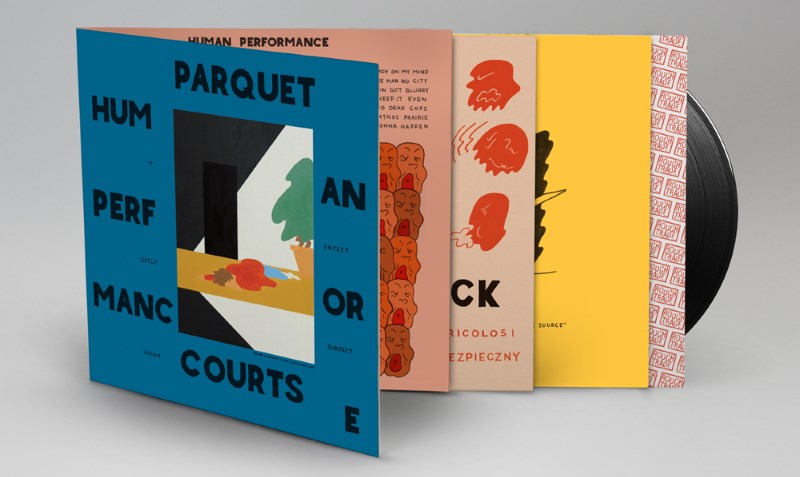 How to access: Apple Music/iTunes or Spotify
Time commitment: 46 minutes
Gore by Deftones
Gore is another powerful record from the well-known and long-performing Deftones, and it's supposed to be a follow-up to 2012's Koi No Yokan. In an interview with British music magazine Kerrang! back in May 2015, lead singer Chino Moreno said: "I'm not gonna say it's a happy record, [but] it's not a completely angry record." Each track - running anywhere between three and half and five and half minutes - brings with it a different feeling and mood, which is supplemented by Abe Cunningham's drums and a new six-string bass used by Sergio Vega.
Deftones have experimented and move across genres from the start, going from experimental rock to alternative metal which means while this album may not be everyone, fans will find a lot to love. Opening track Prayers / Triangles and Doomed User are the usual fare, but parts of songs such as Hearts / Wires display the variation the band is capable of which is an indication of their 28-year career in the industry.
How to access: Spotify, not available on Apple Music/iTunes in India for now
Time commitment: 48 minutes
Comics:
Amazing Spider-Man (2015) #10
With a creative team of Dan Slott (Arkham Asylum, She-Hulk) and Giuseppe Camuncoli, the Amazing Spider-Man has been a great series since its beginning back in October 2015. It has bitted Peter Parker and his alter ego against the Scorpio since the first issue, and the battle takes to another country and city with #10: Paris. Slott and Camuncoli have taken Spider-Man almost everywhere in the ten comics, from above land to underwater and even space.
You'll also come across a number of other characters including Silk, Spidey 2099 and Spider-Woman if you start with the enormous Amazing Spider-Man #1. Do avoid the mini-series in between, from #1.1 to #1.4, and skip straight onto the main storyline from #2. With the web master set to return in next month's hotly anticipated Captain America: Civil War, this is a great way to learn more about the hero if you're a Spidey fan.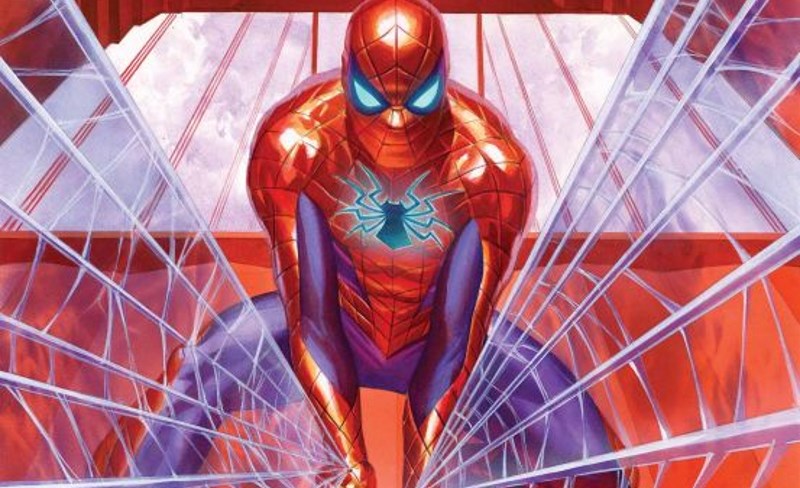 How to access: Comixology or Marvel Comic Store
Time commitment: 23 minutes
What are you planning to do this weekend at home? Tweet your suggestions to us @Gadgets360 with #WeekendChill and we'll retweet the best ones.
Affiliate links may be automatically generated - see our ethics statement for details.