This year we've seen some amazing moments on the big screen and the small. Sure, some movies did falter - particularly Spider-Man and The Hobbit, but others like Captain America: Winter Soldier and Guardians of the Galaxy were simply awesome. On TV, Game of Thrones had another amazing season, and after a lot of ups and downs last year, Agents of SHIELD has started to kick ass too.
Geek culture has exploded onto television, with companies like Marvel and DC laying out plans for the next ten years of movies - a look at the list of upcoming films feels more like you're browsing through Comixology, and considering how many years of rom-coms we've had to put up with for this, it's about time!
There's so much coming that we were hard pressed to pick just ten entries for the films that we are looking forward to in 2015, but here are our picks, arranged by the order of release.
1. Chappie

Directed by Neil Blomkamp - the same man who gave us the amazing District 9 - Chappie looks like a small and intimate work of science fiction about a robot that learns, thinks, and feels. It also stars Sharlto Copley, who was the human protagonist in District 9. Elysium was a dud it's true, but with Chappie, Blomkamp returns to the more personal storytelling that he was so successful with in District 9, so we've got high hopes.
Expected release date: March 6
2. Avengers: Age of Ultron
The Avengers sequel is looking amazing if the trailers are anything to go by. It's a culmination of phase two of the Marvel Cinematic Universe, and you can expect themes of loss and betrayal to play through this film as well. We're going to see events that kickstart the next - and possibly most interesting - phase of Marvel movies, and if you've watched the trailer and then claim not to have gotten goosebumps when James Spader growls, "got no strings on me", then you're a shameless liar.
(Also see: Why the Avengers 2 Trailer Has Us Worried for Captain America)
Expected release date: May 1
3. Mad Max: Fury Road
Yes, Mel Gibson has gone completely crazy, but Mad Max was always a cool and fun franchise to watch. The first Mad Max remains one of the most entertainingly stupid action films of its time, and helped define the look of the post-apocalyptic wasteland.
Fury Road, the fourth Mad Max film, stars Tom "Bane" Hardy, and if you've seen the trailers, then you know this film looks insane in a really good way.
Expected release date: May 15
4. Tomorrowland
George Clooney-starrer Tomorrowland looks weird in a way that big budget movies usually aren't. The plot of the movie is about unearthing the secrets of a place known only as Tomorrowland, and has been directed by Brad Bird, who directed Iron Giant, The Incredibles and Ratatouille. On the other hand, he's also made Mission Impossible: Ghost Protocol, but nobody's perfect.
Still, the tone of the trailer and Bird's previous work fills us with hope that this will be a good movie, and it's coming out in the first half of next year so we'll find out soon.
Expected release date: May 22
5. Jurassic World
Jurassic Park was - without any hyperbole - one of the most significant films of its era. By now though, the franchise isn't really that big a deal anymore, and thankfully, the trailer for Jurassic World suggests that its creators recognise that.
We've got Chris Pratt, who made a name for himself as the goofy action hero lead of Guardians of the Galaxy, and there's a shot in the trailer where Pratt is riding on a motorcycle surrounded by an honour guard of velociraptors. We're hyped about this film, and if it maintains a slightly goofy tone, we'll be the happiest people around.
(Also see: Time to Move On? Why We Can't Move Beyond Nostalgia)
Expected release date: June 12
6. Terminator Genisys
We'll be honest - the idea of a new Terminator movie just made us roll our eyes at first. But after we watched the trailer, it looks kind of cool actually. Genisys is set in an alternate timeline, and features an ageing terminator (Schwarzenegger). The trailer has a lot of cool action, and Emilia Clarke (better known as Daenerys Targaryen from Game of Thrones) is surprisingly not awful as Sarah Connor.
Funnily enough, this means that both she, and Lena Heady (who plays Cersei Lannister on Game of Thrones) have played the part of Sarah Connor, so it's possible that Terminator tips were shared on set between Game of Thrones takes.
Expected release date: July 1
7. Ant-Man
Marvel has a full slate of big films including the Captain America/ Civil War film that's coming in 2016, but next year, we're going to watch Ant-Man. The original Ant-Man was a founding member of the Avengers in the comics, but apparently in this version, he's going to be an important part of Civil War, so it will be interesting to see how the character is set up.
(Also see: Comic Book Moments You'll Never See on the Big Screen)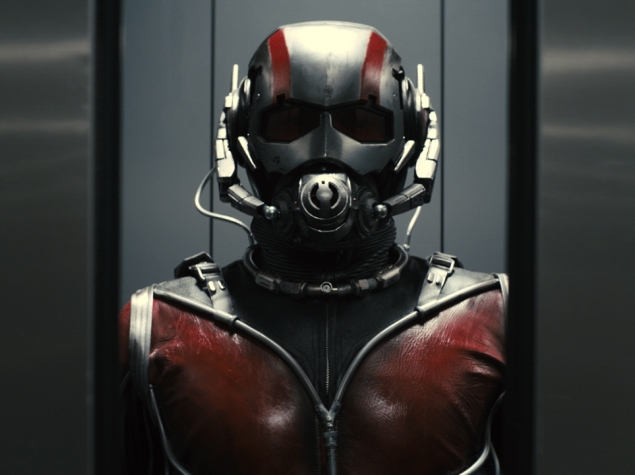 Expected release date: July 17
8. The Good Dinosaur
First planned for May this year, The Good Dinosaur was pushed back because Pixar felt that the film wasn't shaping up well. That, right there, is why audiences love almost all of the movies that the studio has made, and why we are really excited to watch this film when it does come out.
It's a Pixar movie that tries to imagine what life would be like if the dinosaurs hadn't gone extinct, and tries to imagine a friendship between a dinosaur and a human. Pixar has proven time and again that it can make a strange concept work, and the art of the film that has been released is amazing, so we're waiting impatiently for November already.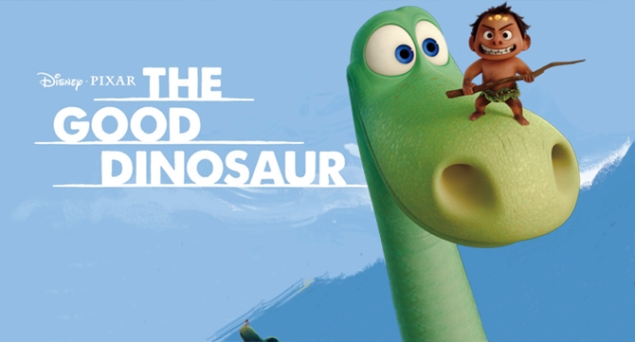 Expected release date: November 25
9. Legends of Conan
This is the second movie in our list with Arnold Schwarzenegger in it, but it's pretty much impossible to be a geek and not count Terminator and Conan as some of the greatest films ever. Schwarzenegger's portrayal of Conan the Barbarian set the archetype of all depictions of barbarians, and there are official Conan games along with numerous depictions of Barbarians in all kinds of media which are very clearly based on Arnold's Conan.
The film has also apparently roped in Paul Verhoeven, who gave us Robocop, Total Recall, and the horribly under-appreciated Starship Troopers. If he's given a free hand, we're hoping we'll see a crazy over the top adventure that will manage to combine action with a sense of humour.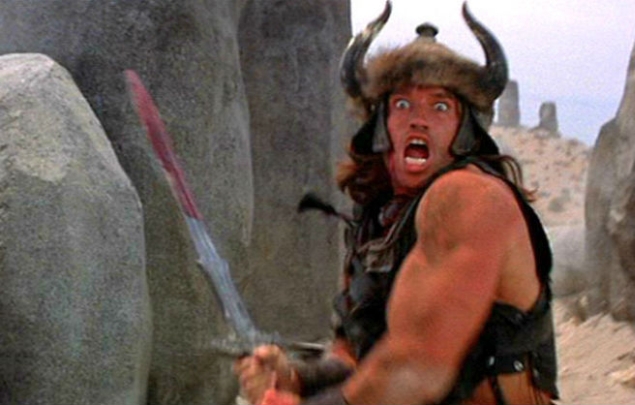 Expected release date: Sometime in November
10. Star Wars VII: The Force Awakens
This is the big one - Star Wars was one of the coolest films ever made, and recently re-watching the original trilogy we saw that the films still hold up well. With JJ Abrams at the helm, and the original cast reprising their roles for (hopefully) small parts, there's a lot of goodwill attached to this project now, and the trailer that was released has us hopeful, three-bladed lightsaber and all.
Expected release date: December 18
Apart from these 10, honourable mentions go towards a Ratchet and Clank movie which has no release date yet, and also the Fantastic Four reboot, which is expected in August. That one might just be awful actually, which is why it didn't make the cut, but it's probably going to be an improvement over the last attempt at making a Fantastic Four movie. Which films releasing in 2015 are you most excited about?