Buying headphones can be daunting. Here are some of the commonly used terms you should know.
Whether it's the cheap plastic pair that comes bundled with your smartphone or the big expensive cans with a giant 'b' on the side, we've all used headphones at some point of time. Getting the sound right can make all the difference between a boring bus ride and an emotional journey. But there's more to headphones than what you see.
There's a lot of science and engineering that goes into making a pair of headphones sound a particular way. The sound can be tuned in an infinite number of ways, and enjoying the audio experience is more about matching a pair of headphones to the music you're used to listening to, rather than simply picking by brand or looks.
Our guide will help you get a better understanding of what to look for in headphones, and how to make an informed choice when you're actually shopping for a pair. In case you're confused by any of the terms used, jump down to check out our jargon buster. And in the following weeks, we will even help you pick a pair depending upon how much you are looking to spend.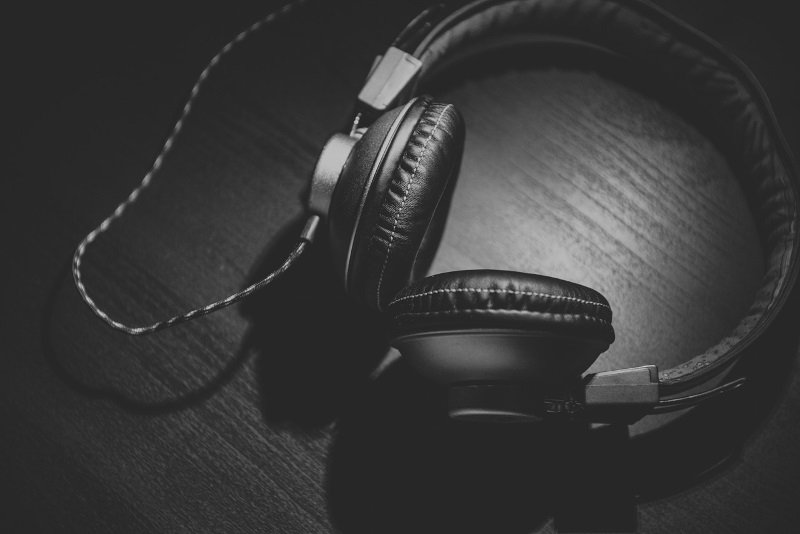 Types of headphones
In-Ears
Also known as IEMs (In-Ear Monitors), in-ear headphones are the smallest and most portable of all the different kinds. Each earbud fits into your ear canal and is powered by small drivers (see below), usually 8-10mm in size. It can be quickly and easily wrapped and stored, which makes it ideal for use when commuting and traveling.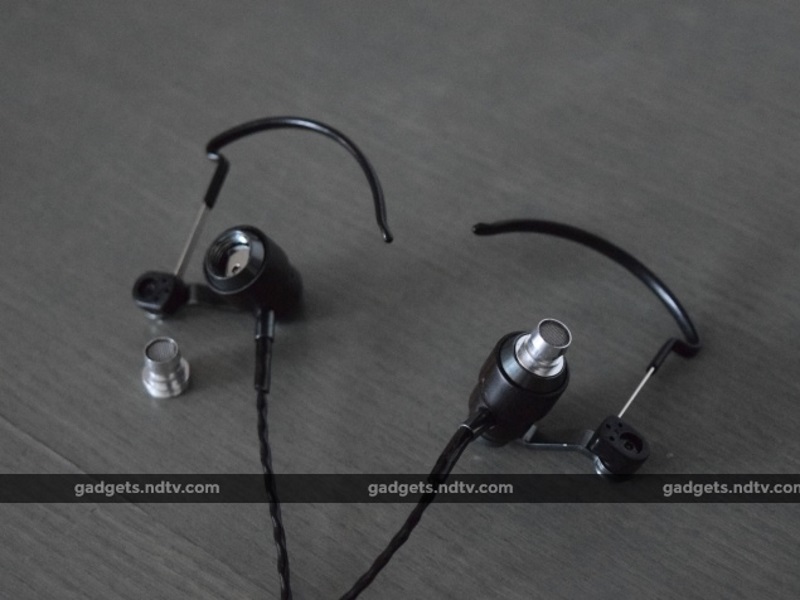 Pros: Thanks to the small size and light weight, these in-ears are usually comfortable to wear for hours on end.
Cons: Many users do not like the invasive nature of the fit and prefer to use larger on-ear or over-ear headphones.
On-Ears
Also known as supra-aural headphones, on-ears literally sit on your ears, and are therefore much bigger than in-ears. This style of headphones uses larger driver casings, along with a headband that keeps the ear cups in place securely on your ears. Typically, on-ears headsets use 30-40mm drivers.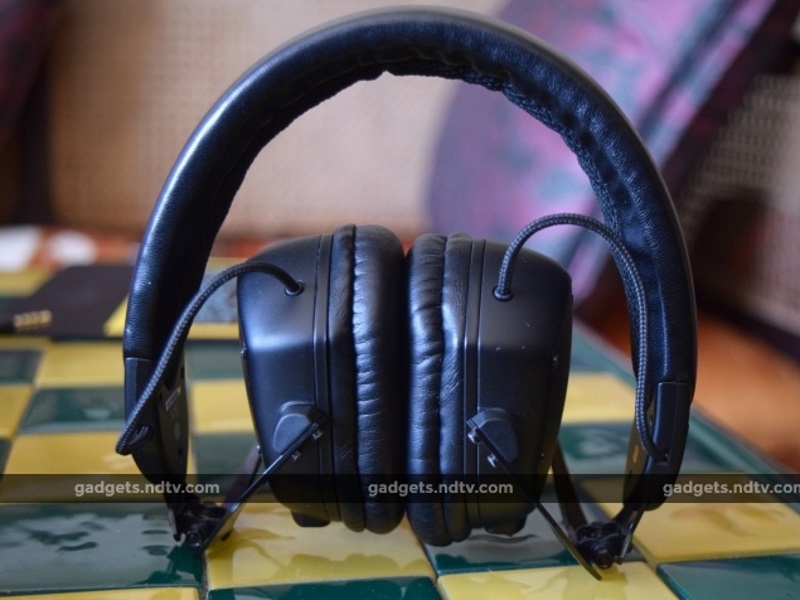 Pros: Typically more comfortable than in-ears for short periods use, can usually be folded up to pack away when not in use.
Cons: Not as portable as in-ears. Since the ear cups sit atop your ears, may not be too comfortable over long hours of use.
Over-Ears
Also known as around-ears and circum-aural headphones, over-ears are the largest and often the most comfortable kind of headphones. Like on-ears, over-ears have large driver casings and a headband, but the ear cups wrap completely around your ears, rather than resting on them. Because of the large size of the casing, the drivers can be much larger at 45mm and above, which allows for a louder and more detailed sound signature.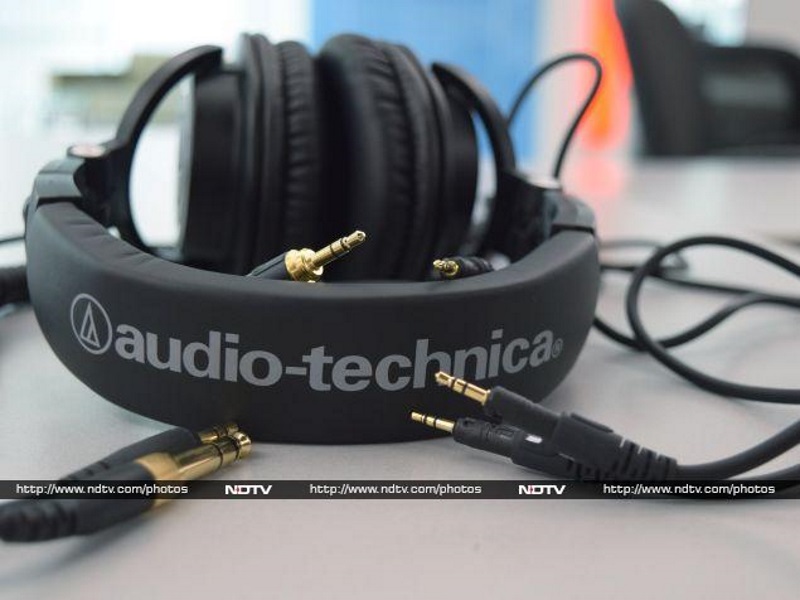 Pros: Usually louder and having a more detailed sound signature. It's also the most comfortable kind of headphones, and even offers passive sound-isolation by completely enveloping your ears.
Cons: Usually the least portable, over-ears are more suited for home or office use.
Specialised Headphones
Noise Cancelling
These headphones work on active noise cancelling technology, where certain sounds are drowned out to offer peace and quiet to the listener. Active noise cancelling headphones use small microphones that pick up on outside noise, and produce noise in the opposite frequency, to cancel out the outside sound. The technology does not work with sounds that vary too much, as the microphone cannot quickly pick up and adjust to different frequencies. Instead, noise cancelling headphones are useful in drowning out regular droning sounds, such as airplane engines, factory machinery, air-conditioner hum and other such uniform frequency sounds.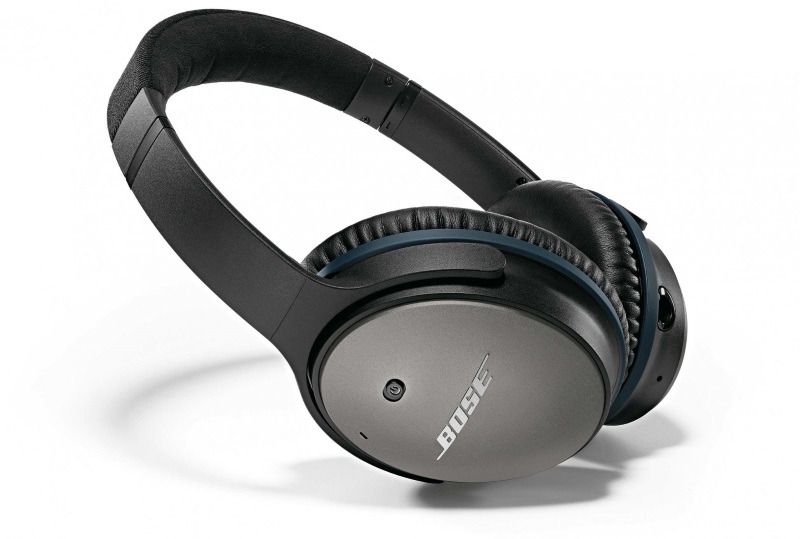 Pros: Good for some peace and quiet in factories, airplanes and noisy environments.
Cons: Noise cancelling requires additional power, so charging/batteries will be needed. Additionally, noise-cancelling technology only works with certain kinds of sounds and cannot block out all sound entirely.
Gaming
Gaming headphones are designed to be used when playing video games computers, consoles or portable devices, to enhance the in-game audio experience. Some, such as the Steelseries Siberia Elite Prism, are designed to provide a virtual surround sound experience, while others like the Razer Tiamat provide a true 7.1 channel surround experience. This helps gamers identify the direction of the audio. For example, in first person shooters, a good headset will let you identify which direction the enemy is firing at you from. These headphones are usually tuned to enhance dialogue and sound effects, and also have powerful microphones for multiplayer voice chat.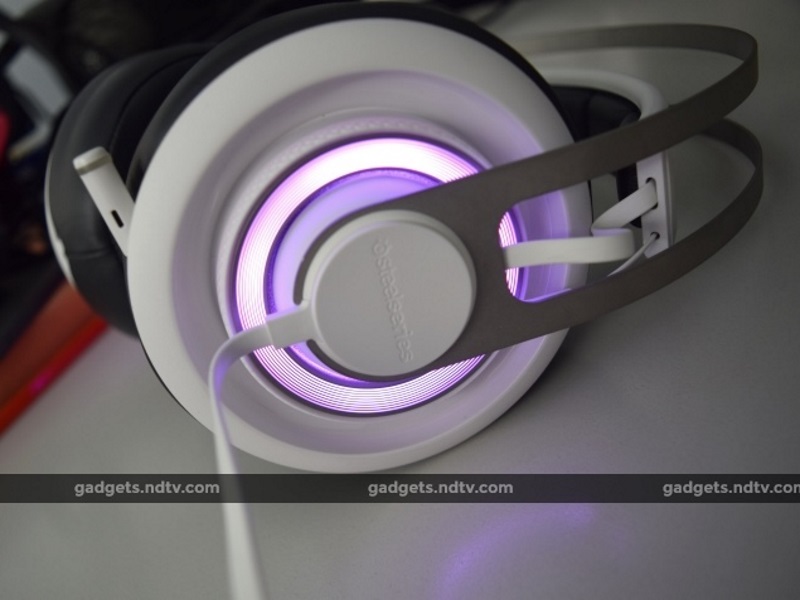 Pros: Gaming headphones provide for an excellent surround sound effect, and are tuned for picking up direction and detail in the sound.
Cons: Usually not good enough to listen to music, gaming headphones are too specific with regards to their usability.
Wireless
These headphones are free of cords and cables, and can be used comfortably without worrying about cable length and tangling. Wireless headphones usually work on one of three major transmission technologies: radio frequency, infrared and Bluetooth. The first two require a dedicated base unit which connects to the source device and transmits the frequency to the headphones, while the third uses the popular Bluetooth technology and can be paired wirelessly with a wide range of smartphones, tablets and computers. RF headphones usually work over larger distances, while infrared headphones rely on line-of-sight, and Bluetooth has a 30m range limit in most cases.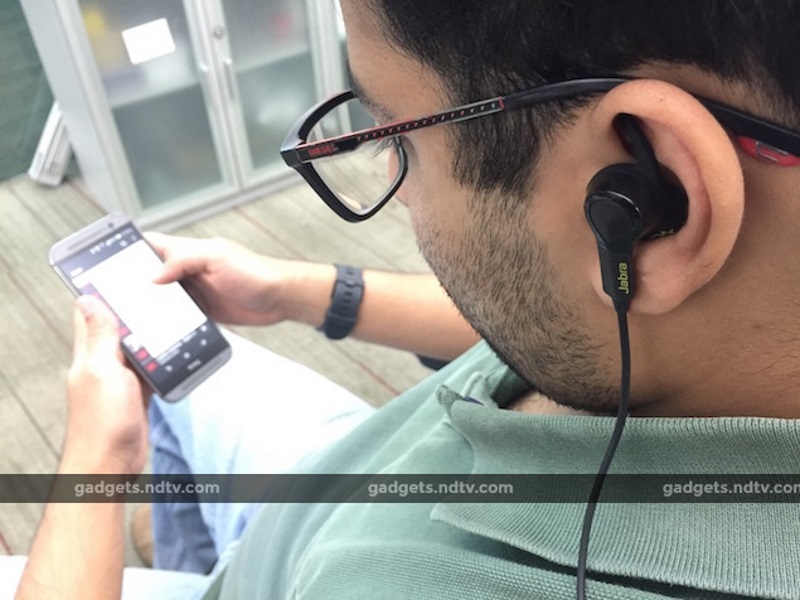 Pros: Better portability and more suitable for outdoor use. Also useful for home use when the source device is placed at a large distance, such as when watching TV or listening to music in the living room.
Cons: Sound quality is usually not as good as wired headphones. Range issues and battery life can also create problems in the sound and listening experience.
These are the main types of headphones you'll be looking at in the market, but if you're confused by some of the jargon you come across in the shops, don't worry. There are a few basic terms you should know about, and you can probably ignore the rest. You'll find most of these mentioned on e-commerce websites, or on the box of the set you're buying.
Headphone Jargon
Drivers
The core components of any headphones, the drivers are used to convert the electrical signal fed to the headphones into an audible sound signal that can be perceived by the human ear. There are various types of drivers used in headphones, including the most commonly used moving coil (dynamic) drivers, balanced armature drivers, planar magnetic drivers and electrostatic drivers, among others. They use different technologies to power the sound, with some technologies offering better, more powerful sound than others. Dynamic drivers are used in all kinds of headphones, balanced armature drivers are general used in in-ear headphones due to the small size, while planar magnetic and electrostatic drivers are the largest and are usually used in built-for-home over-ear headphones.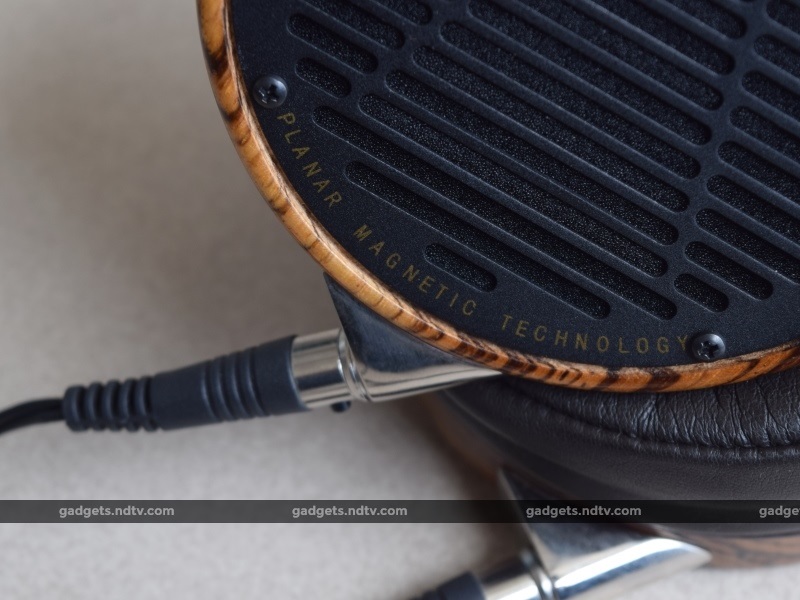 Some headphones, known as hybrids, use a combination of two drivers (most commonly a combination of dynamic and balanced armature drivers). Generally speaking, bigger drivers don't necessarily mean better as there are other factors as well, but they are a contributing factor, particularly for bass. However, it's best to audition headphones before buying, or read reviews to make sure the product is suited to you. Typically, earphones like the ones bundled with your phone will be around 15mm, while over-ear sets will be around 30-50mm.
Closed- and open-back
Headphones can be either closed or open at the back of the driver enclosure. Since a driver fires both into and away from your ear, an open-back headset will allow the sound to escape outside, while a closed-back headset will block the exit of the outward sound. There are pros and cons to both.
Closed-back headphones prevent others from listening to what you're listening to and are therefore more suited for public places as opposed to open-back headphones which leak sound and are perceived as inconsiderate to use in public. However, open-back headphones (like the ones pictured below) have a much more open sound, giving a more comfortable and realistic listening experience, while closed-back headphones sound more 'in-your-head'. Suitability depends on the purpose for which you need the headphones, and auditioning or reading reviews is recommended.
Frequency response
The frequency response range of headphones denotes the full range of sonic frequencies that a pair of headphones can achieve. The human ear can only hear frequencies ranging from 20-20,000Hz, so most headphones try to stick to this range. However, some headphones extend the range at both ends in order provide deeper responses. Although these can't be heard, they can be felt to a small extent along with the audible range, and a wider range often allows for better tone, responses and handling in the midrange, lows and highs. Check the frequency range on the box for an indication of how those particular cans will handle frequencies.
Soundstaging and imaging
These terms represent the ability of headphones to create an accurate sonic stage and image within your mind. Good soundstaging and imaging will create the impression of a live performance, where individual elements of the sound are distinct and feel like they are originating from specific locations on the virtual stage. Separation of sonic elements is also a function of imaging, where better separation represents a more realistic, true-to-life sound. This is best judged by listening and keeping your ears open for separation and clarity, so you won't find it on the specifications of the headphones, but you'll often see it mentioned in reviews.
Impedance
In simple terms, headphone impedance represents the amount of power needed to drive a pair of headphones. Low-impedance headphones require less power to drive, and can therefore easily be used with source devices with weaker amplification, such as smartphones, media players, and other portable devices. They are also more susceptible to blowouts, if too much amplification is delivered to them.
High-impedance headphones require dedicated amplifiers or increased amplification to drive, and deliver a more powerful, driven performance as a result. They are less susceptible to blow-outs, as they are designed to handle more amplification. When choosing headphones, it's important to note the impedance and buy according to the source device you intend to use. Look out for the impedance figure on the box, and choose as per your source devices. Impedance of 15Ohms and under is low and easy to drive, while impedance 50Ohms and above may require some amplification for best results. However, most smartphones and media players are designed to be able to drive headphones with impedance as high as 80Ohms, so higher-side impedance may not be a serious issue.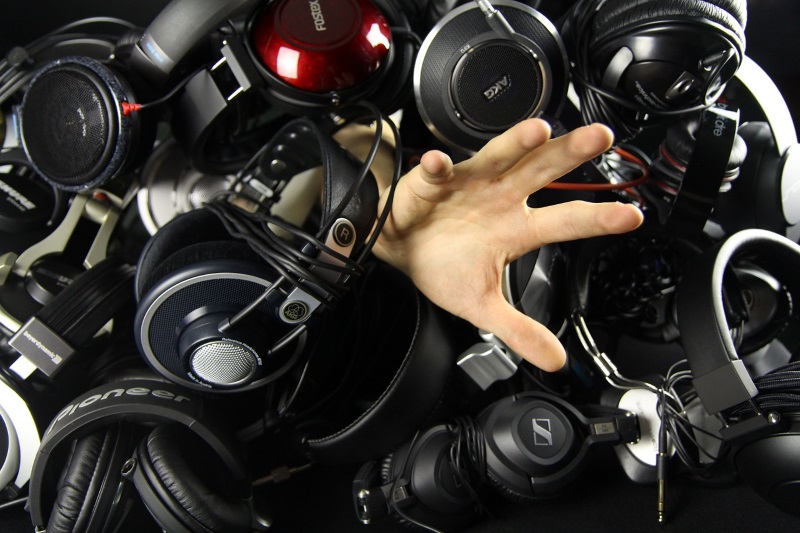 These are the main "specifications" that manufacturers tout, and all of them have a different impact on the audio you're listening to, as we explain above. When you're buying a headset, apart from the design types, these specifications are some of the important things you should know about.
What are the features that you normally look for in your headsets? Is there any jargon you've come across that doesn't make sense? Let us know via the comments.