We're big Star Wars fans, and can't wait to watch The Force Awakens. We were deeply disappointed to learn that the film has been delayed for a week in India, and won't release until December 25, but it's out in some countries already. The first teaser, that came out a year ago, looked good, and the various trailers that released across 2015 have kept up hyped up, but what if the movie really sucks?
The movie is definitely going to make money on hype alone, and we're definitely going to get more sequels, but it's worth remembering that we were excited about the prequels as well, and everyone knows how that turned out. So, what could go wrong with The Force Awakens?
It has too many characters
In Age of Ultron, our heroes get barely a few minutes of screen time each to develop the characters.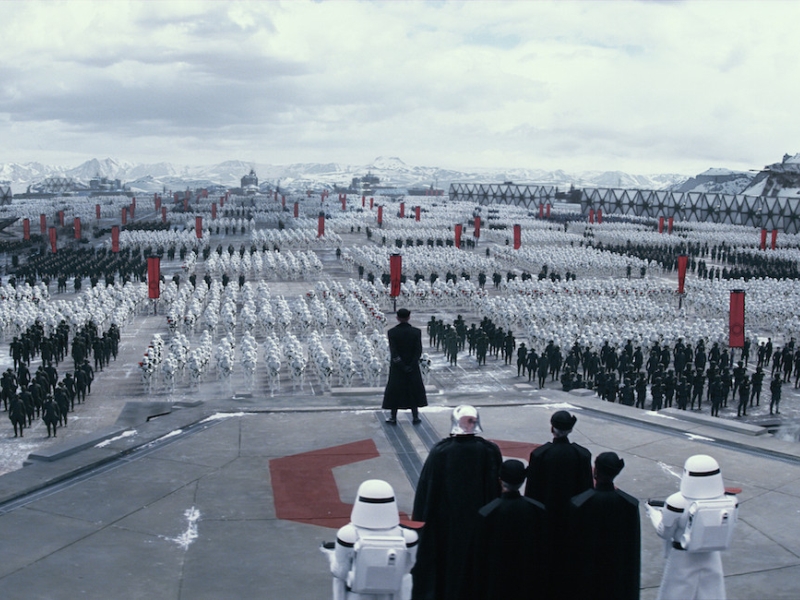 Star Wars: The Force Awakens has an all new slate of characters, and that's a good thing. But it also has Luke, Leia, Han, Chewbacca, R2D2 and C3P0. That's a lot of people to cram into one story, and it's either going to turn into a series of cameos, or end up being a disconnected story, much like Ultron.
There's too much visual flair, and too little storytelling
The trailers we've seen so far have done a great job of conveying the effort that has gone into making the movie look good. Practical effects, models, and prosthetics have been shown off in loving detail that is genuinely wonderful to see.
What hasn't been talked about much so far is the story of the movie. We don't know too much about Star Wars: The Force Awakens, and that's a good thing. But given how the modern film industry makes trailers that give everything away, the cynical side of us is worried that the movie doesn't actually have much by way of story to show.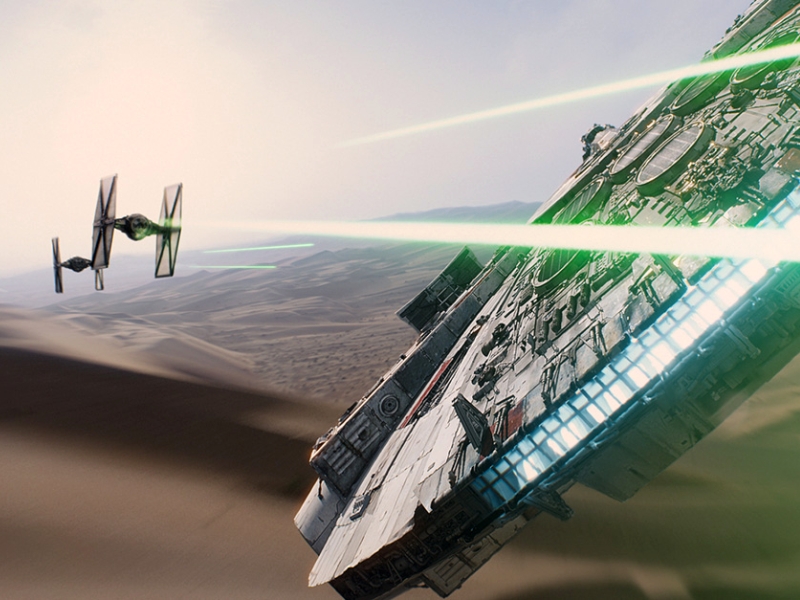 What made Star Wars so great, at the end of the day, wasn't that it was set in space with laser swords. It was that this backdrop was used to tell what many would call the only real story - the hero's journey, the monomyth. Take that away, and you've got Transformers instead.
Ewoks, Jar-Jar, what's next?
The Star Wars movies have always been big on selling merchandise, and there's nothing wrong with that. As kids, we all wanted our own lightsabers, and a Darth Vader mask which also includes a voice modulator is fantastic. On the other hand, both the original trilogy and the prequels included some characters that were meant to appeal to children, at the cost of storytelling. This could be a problem for The Force Awakens as well.
(Also see: Star Wars Merchandise You can Buy in India)
In the original films, we had the Ewoks, who were silly and honestly add some of the biggest plot holes in the series. In the prequels, we had a lot more, but nothing quite as bad as Jar Jar Binks. That's not to say that Star Wars: The Force Awakens will have the same problems, and honestly the BB8 droid can probably move a mountain of merchandise without saying a single word, but until the movie comes out, we won't know.
It could be nothing but fanservice
We've seen a lot of people scoffing at this idea, and generally, we're inclined to scoff at this. Yes, there are shots in the trailer that make it clear that this is a film for the fans - when the trailer revealed Han and Chewbacca in what looks like the Millennium Falcon, and Harrison Ford says, "Chewie, we're home," no fan is going to be able to keep from squealing with delight.
But there is also plenty of evidence that the movie will focus on the new characters, and will focus on high energy action. It's sounding positive... but with so many old characters in the film, and hooks to the original trilogy through props and designs, it's quite possible that the whole film will become a series of shout-outs and name-drops at the expense of plot and storytelling.
The original trilogy was enjoyable because it was building something new and creating a whole new world. Too much fanservice could mean getting stuck only inside what we already know, and that would really be terrible.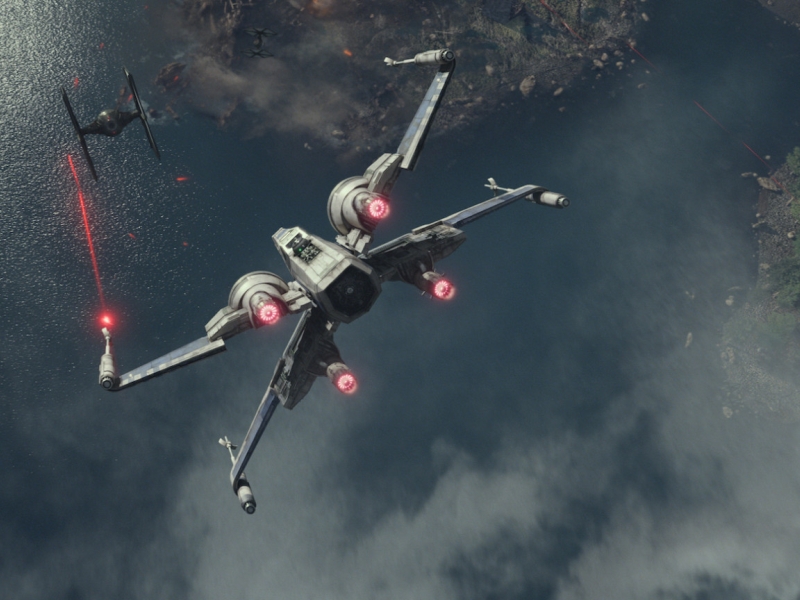 It could break with lore
One of the big problems with making a Star Wars film today is that there's literal generations worth of lore that needs to be kept in mind. And director JJ Abrams showed, with Star Trek, that he was perfectly comfortable rewriting the history of the series he's working with.
There's nothing intrinsically wrong with that, of course, but then, we all remember midi-chlroians, right? The Force went from being a mystical energy that was a part of all of us, and became something that you could check with a simple blood test. Why didn't anyone ever just jab Luke with a needle at the start of Star Wars?
What if Darth Vader's helmet - which has gotten so much focus in the trailers - is an actual artifact which gives its possessor super-Force powers like some kind of video game item? What if random characters get weapons designed to fight Jedis with lightsabers, even though according to canon as seen in the trailers, there have been no Jedi seen in public for three decades? Plot that overlooks story is going to be a problem, but JJ Abrams had no problem with creating an interplanetary transporter for Star Trek, even though it renders starships pretty pointless.
These points are the things that have us worried when we think about Star Wars: The Force Awakens. What about you? Are you hyped? What are you most looking forward to, and what are you most worried about? Tell us via the comments.