Star Wars Episode 7: The Force Awakens is one of the most anticipated movies of the year, and potentially, the top grossing movie in history.
There's a bit of Apple in the new movie, as Jony Ive inspired the controversial cross-lightsaber design, and the movie has some really cool merchandise. Now, with just about a month to go, it's time to get hyped about watching the film, and here is everything we've been able to learn about it so far.
(Also see: Star Wars Movies, Ranked From the Worst to the Best)
1. It's set 30 years after Return of the Jedi
In the first Star Wars film, Luke Skywalker was 19, and in-story, Return of the Jedi is set four years later. That means that he was 23 at the time. By Force Awakens, Luke and Leia are going to be 53, and Han Solo is 10 years older than them, meaning he's going to be 63 in the upcoming movie.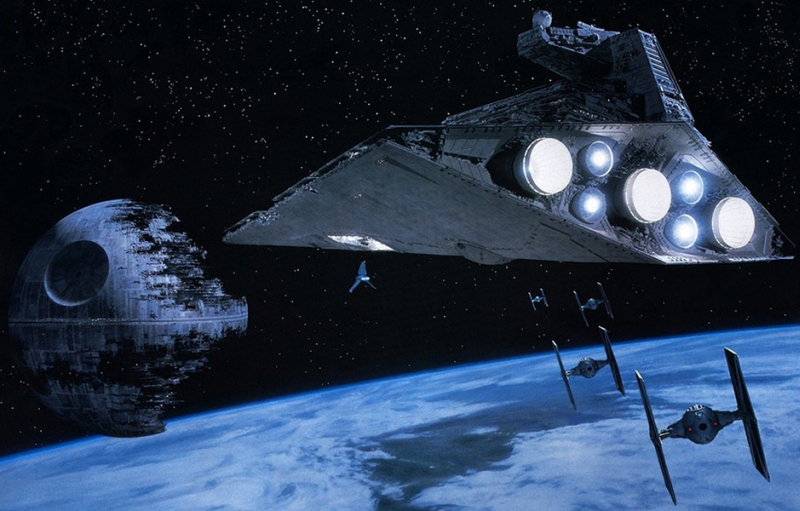 It's a good way to allow the original actors to reclaim their parts, and so far in the trailers, we've seen both Han and Leia, along with Chewbacca. No sign of Luke so far, though he's also very much in the movie.
2. It has the same writer as Empire Strikes Back
Many people hold Empire Strikes Back to be the best film in the Star Wars franchise, though they clearly are wrong. It's definitely one of the highlights in the series, and Empire Strikes Back screenwriter Lawrence Kasdan is the co-writer of The Force Awakens, along with director JJ Abrams.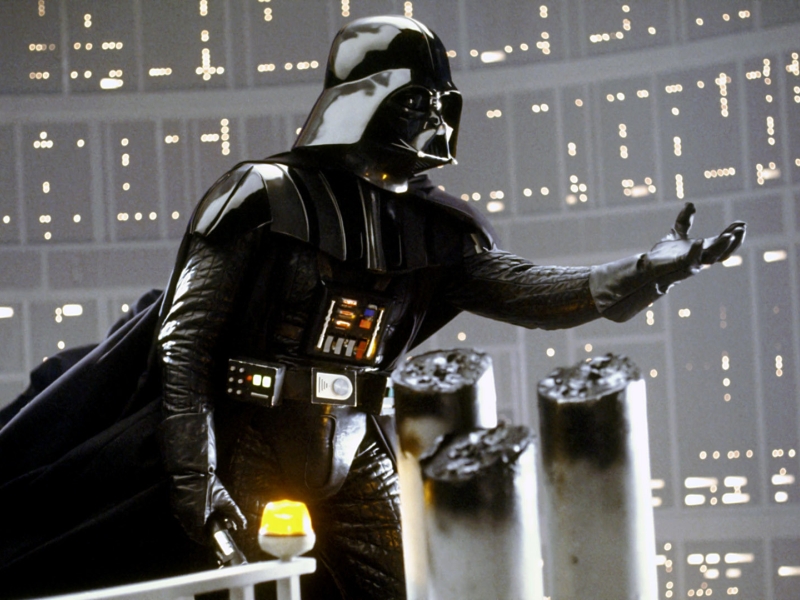 From what we've been able to piece together from the trailers so far, Luke's lightsaber has a part to play in all this, and there's a cult of Vader, so expect some big reveals and unexpected connections between characters, similar to what we saw in Empire Strikes Back.
3. The Empire is back, with a twist
There's a new set of bad guys in town, and while they look a lot like the stormtroopers of the old Empire, the First Order - as they're called - look significantly deadlier.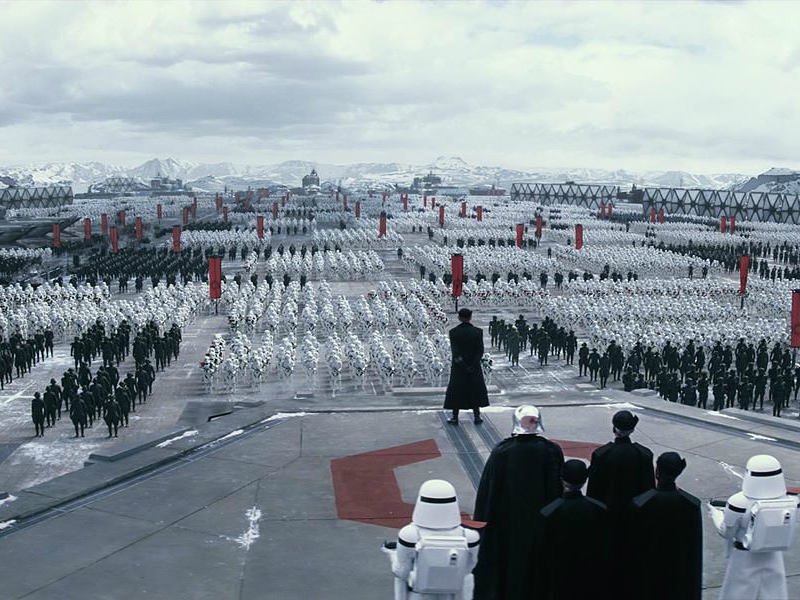 We've seen stormtroopers with lightsaber-proof melee weapons, and we've seen groups of people being led by what appears to be a Sith antagonist. That's a lot more active than the Empire ever was, and General (formerly Princess) Leia and her troops certainly look to be on the back foot.
4. There's a Darth Vader fanboy on camera
Kylo Ren, the apparent force user with the red lightsaber with a crossguard, isn't just a menacing bad guy. He's also a bit of a Darth Vader fanboy, based on what we've seen of the trailer. He apparently idolises Darth Vader, and the Knights of Ren look up to the ideals of the Sith, and he's collecting relics of the dead Sith Lord.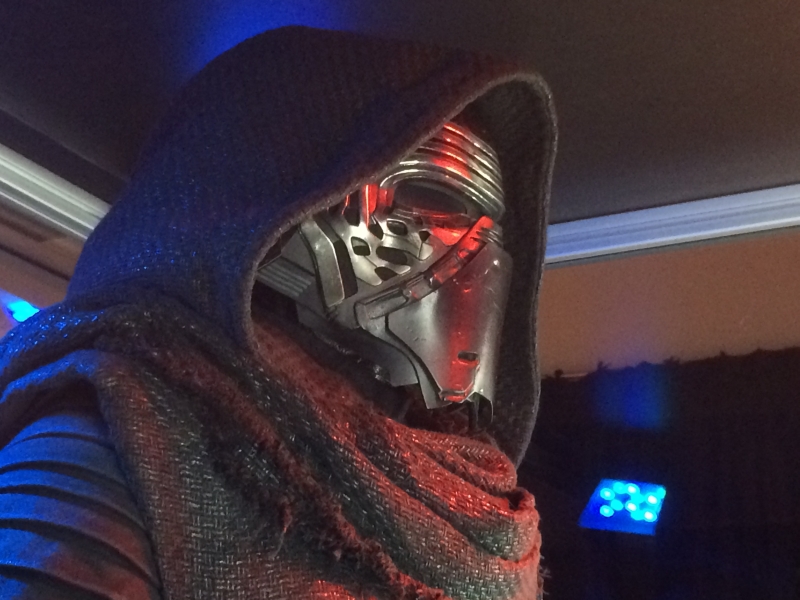 We've seen him with Vader's helmet in the trailers, and in the Star Wars book Aftermath, there's a scene where a group of mercenary types are trying to sell off what could be Darth Vader's lightsaber. It's possible that these relics are a source of power that Ren will be able to use in some way, but for now we've got no evidence of that, so we're just calling him a Vader nerd.
5. One of the characters could be a Jedi
The voiceover that Luke Skywalker gave during the first trailer of the film certainly makes it look like he's talking to another person who is sensitive to the Force. We've also seen John Boyega's Finn using a lightsaber in different scenes in the trailers.
From the looks of he trailers, it's looking like Finn is a stormtrooper who turns to the side of the Resistance, and takes on Kylo without the benefit of the Force.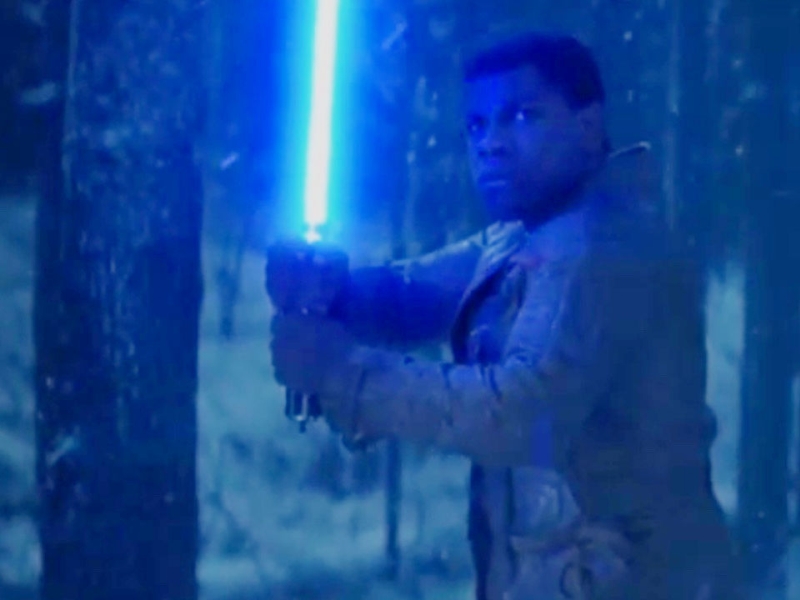 There's also a theory that Finn is Lando Calrissian's son, but it's based on a merchandise listing that's since been changed so we're not putting too much stock into it at present.
Beyond these facts, there's a steady trickle of information about the movies, such as the fact that Rey lives on the planet of Jakku, the desert world we saw in the trailer. In an interview she says that the character is not a superhero, so this could be a hint that she's not a Jedi, and Finn is actually one.
As of now though, there's a lot that we just don't know - for instance, we have little knowledge about what to expect from Captain Phasma, played by Gwendoline Christie, who's most famous for playing Brienne of Tarth on Game of Thrones. Gollum actor Andy Serkis is the head of the First Order, but we've not gotten a look at him yet either, or seen too much of the new settings, though there is a planet destroying superweapon in the mix, and some really fun tech, including the super-cool BB-8 droid. So far though, the filmmakers have done a great job of keeping things under wraps for what is definitely the biggest film of the year.