The Oculus Rift is setting the standards when it comes to Virtual Reality today, but it's not the only option. Samsung has announced its own version of the Rift, the Gear VR. This headset is just a shell, which is used in conjunction with a Samsung Galaxy Note 4 to provide a VR experience. The Durovis Drive is a similar device that works with Android and iOS phones. Earlier this year, Google also surprised people by launching what could be the world's cheapest VR headset, Google Cardboard. Sony's Project Morpheus is supposed to bring VR to the PlayStation 4.
That's a lot of competition for a category that doesn't even exist yet - but almost all the uses for these headsets has been focused on gaming. It makes sense - the impact that this technology has on gaming is enormous, creating an unrivalled sense of immersion and opening up entirely new gameplay experiences.
Despite the size of the industry though, gaming remains a relatively niche pursuit when you take away the people playing games on Facebook, or Candy Crush on their phones.
For VR to really go mainstream it needs to be used in a number of different spheres - and we're seeing some of the first steps in this direction, whether you talk about education, telemedicine, or tourism, and various other industries.
We tried out a number of experiences on the Oculus Rift Dev Kit 2 to try and understand how this device can be used outside of gaming and came away fairly impressed. Here are some of the highlights:
1. Google Street View
The Oculus Street View lets you experience Google's Street View inside the Rift. You can walk around the famous landmarks, look around them, and unlike looking at them on your computer screen, it feels like you're really there. Getting it to work properly can take a little setup but it's not very hard.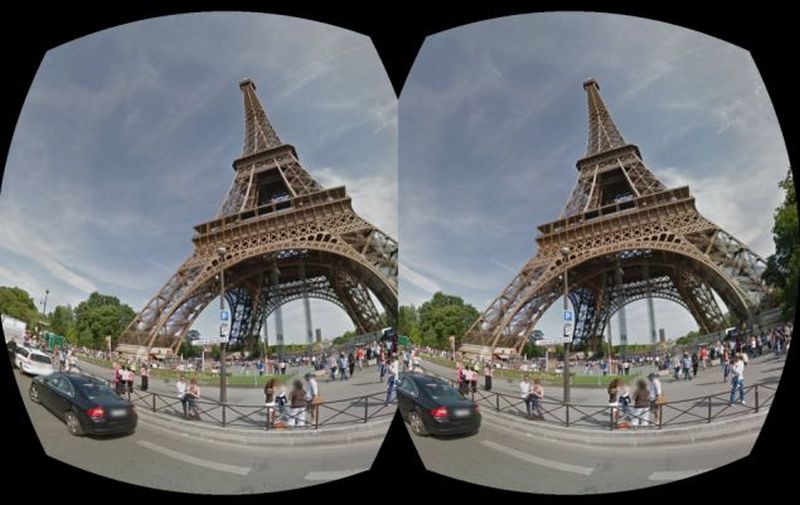 The Google Cardboard app also lets you tour Google Earth. Being able to see street view in VR shouldn't sound that exciting, but there's something incredibly compelling about the experience, and people have even started curating lists of places you should "visit" in VR.
2. Watching movies
Watching a movie with the Rift sounds like a waste of the interactivity the device gives you, but it depends on how the experience is structured. For example, a company named Condition One has created an interactive movie for the Oculus Rift called Zero Point - the film has been shot with a 360-degree perspective so that you can look around and change your viewpoint while watching.
At the other end of the spectrum you have something like VR Cinema - the app was created for the first Dev Kit, and doesn't support DK 2 head tracking. However, it's still an interesting experience - instead of creating a giant screen in front of your eyes, the app adds a cinema hall, with seats and a stage and lights, to make the experience feel much more like watching a movie in a hall. That sounds silly, but even without head tracking, the results were really exciting, and created a real sense of place.
During Samsung's presentation, we learned that Oculus is also doing something similar, called Oculus Cinema, where you can watch 2D and 3D movies in different settings.

3. Education
There's a lot of talk about the educational potential of the Rift, and this experience showcases how it could be used. Pharaoh has you exploring a virtual ancient Egypt, seeing the houses people lived in and the food they ate, looking at the pyramids at a time when modern Cairo didn't completely surround them. Similar experiences could be created to let people be a part of historical events and feel like a real part of those moments - could be a really interesting way to teach students about historical events.
4. Browsing the Web
When you're wearing the Rift, opening a webpage on your desktop and reading the text is a bit of a challenge. That's where something like Janus VR comes in. It's a bit like a mix of the Matrix and Second Life. The visuals are blocky and sparse, but you're walking around in the virtual world, and you can see other users browsing through Janus alongside you.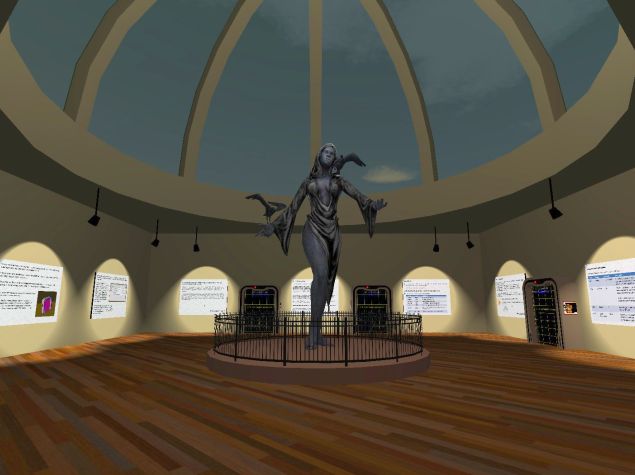 There are virtual "rooms" that you can explore and when you walk through the "doors" you can load different content. It's not exactly a Web browser in the traditional sense of course, though some Web pages are available. It's more of a virtual reality browser, and while it's in very early stages, JanusVR actually seems to be building the concept of virtual "reality". The real ambition here is to connect different VR experiences together, so that users can smoothly move from one experience to another, unlike the current scenario where each app is a standalone adventure.
5. Visiting a museum
This is something that Google could also possibly do with its Art project, but on the Rift, the most impressive museum we saw was the Museum of the Future, which currently "houses" the masterpieces from the Dutch Rijksmuseum.
It's a virtual museum you can walk around and explore at your leisure - but the creators have even more ambitious plans. They want to be able to change the collection or explore the exhibits in a way that you can't in the real world. It's a beautiful experience, and since it means you get to avoid the crowds and physical effort involved with the real thing, it has real upsides over actually going to museums.
6. Do something you never would
Maybe you're too scared to actually sit on a roller coaster but you've always wanted to experience the sensation. Maybe you'd like to know what flight feels like. Or maybe you're morbidly curious about what it would be like to be executed by guillotine. The Rift makes it possible for people to experience things that they couldn't, or wouldn't.
One of the best experiences possible is the Helix rollercoaster - this one requires a slightly more powerful computer than some of the other examples, but if your machine can handle this, we can vouch for how good the experience is. The ride lasts for two minutes, and if someone stands behind you and gives your chair a push from time to time, we guarantee you'll scream.
7. Visit fictional worlds
Some of the coolest demos already available for the list are the experiences that let you explore virtual worlds. Our two favourites are Jerry's Place and the Millennium Falcon Experience - there's not much to do in either. You just walk around and see what this fictional world was like, but for dedicated fans, it's very rewarding.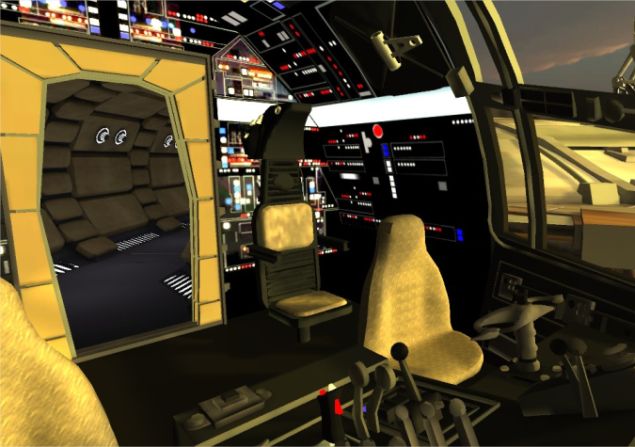 These were our favourite VR experiences that had nothing to do with games. If you've tried or heard of something else that you think is exciting, let us know via the comments.