If you have a stable Internet connection anywhere in India and if you want to watch movies or TV shows, you should definitely be trying video streaming services. There are plenty of them available in India now and some of them even have a free tier. New entrants such as Amazon Prime Video are currently offering a bunch of videos at less than Rs. 50 per month.
Many film streaming services are available in India at pretty nominal rates, and quite a few of these have been optimised for slow Internet connections too. If you are a film buff, you might want to check out these services. They're all legal, reasonably priced, and with a good selection of films and TV shows on offer too. Here are our top picks.
1) Hotstar
Star group's app Hotstar is great for watching live sports, but it lets you stream a wide range of TV shows and films as well. To top it off, Hotstar is completely free. It has a fairly big collection of TV shows and films that you can watch for free on its website without signing up, and on your smartphone via its Android and iOS apps. Apart from English and Hindi, Hotstar has content in various Indian languages as well.
Hotstar has added an ad-free premium subscription with several shows such as Game of Thrones available the moment they air in the US. The content available on Hotstar's premium service is well worth the asking price.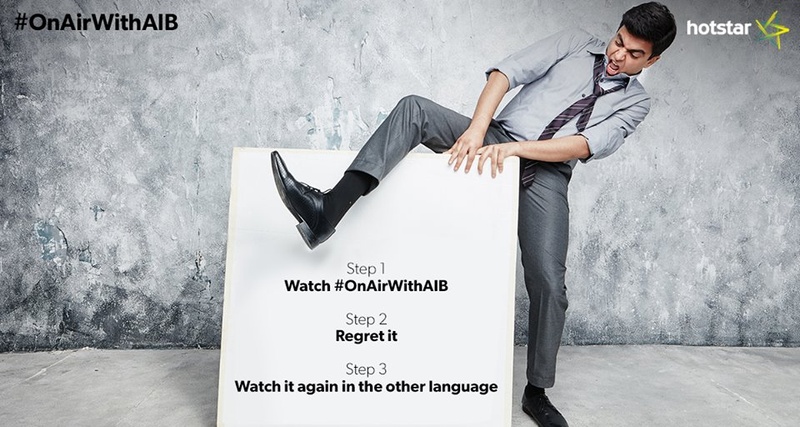 Price: Free (with ads); Rs. 199 per month (premium)
Download: Hotstar on Android, Hotstar on iOS, or visit its website
2) Spuul
Spuul was one of the first players to enter the video streaming business in India. Spuul does not have English language content, but it lets you watch some films for free without registration, but not all the films on Spuul are free. A subscription fee of Rs. 150 per month lets you access its entire catalogue on the website and apps. The free catalogue is pretty good, and you will find plenty of recent Hindi films in the free catalogue as well.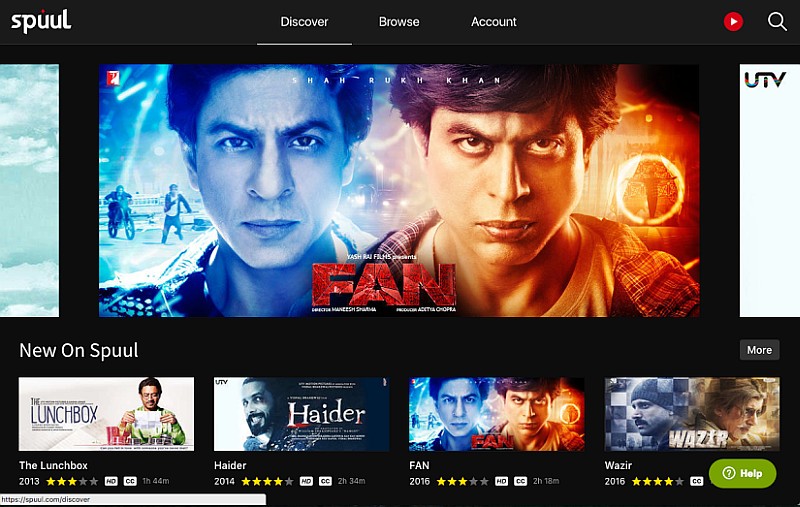 Price: Rs. 150 per month
Download: Spuul on Android, Spuul for iOS, or visit its website
3) Netflix
America's most popular streaming service for films and TV shows arrived in India in 2016. With a superior UI across platforms, Netflix has raised the bar for domestic video streaming services. But what it has in terms of user interface it, as of now, lacks in terms of content. Netflix India only has a fraction of the content available on its US counterpart, and the library of Indian films and TV shows is almost negligible at this point. This should change over time, as the service has just launched here.
(Also see: Netflix Is Here, and No, It Is Not Censoring Any Content)

Netflix is also more expensive compared to the competition, with plans starting Rs. 500 per month, but we feel that its superior UI, the collection of Netflix Originals you won't find anywhere else, justifies the price. The one dealbreaker could be the fact that it doesn't have offline support. If you have a flaky Internet connection, Netflix is a bad idea. Netflix's library has been improving consistently since its launch and has now reached a point where subscribing to Netflix India is a good idea if you love international movies and TV shows.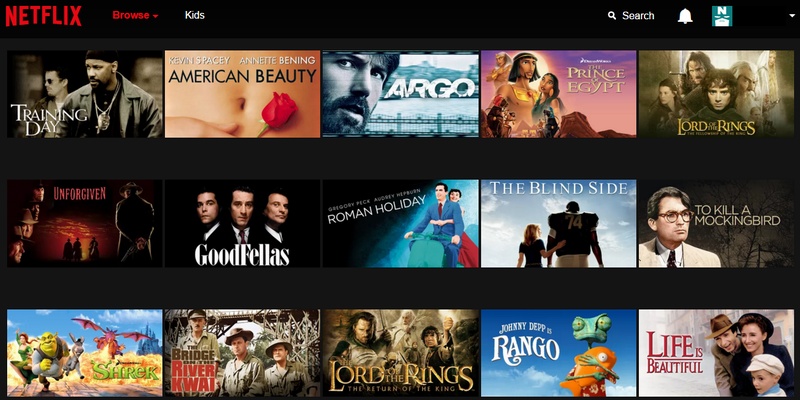 Price: Starts at Rs. 500 per month
Download: Netflix for Windows Mobile, Android, iOS, and Web.
4) Voot
Viacom18's newly launched video streaming service - Voot - is free and has a surprisingly decent library of content. On the first glance itself we found quite a few recent movies that we want to watch, which is not always the case with video streaming services. Its collection contains several movies playing on TV channels right now, which only highlights the fact that its library is good. While we loved its library of Indian films, its collection of international movies left a lot to be desired. The service also lets you watch popular TV shows such as Bigg Boss and Balika Vadhu, apart from some original TV series, which is a plus.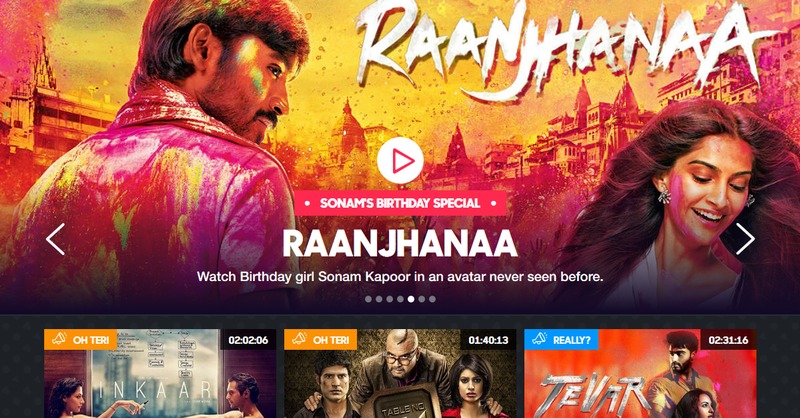 Price: Free
Download: Android, iOS, or visit its website.

5) Amazon Prime Video
Amazon Prime Video has just entered the Indian market with some excellent original shows and movies. It also has big exclusives such as Rajinikanth's Kabali. Its library of content is likely to get better over time, as we saw with Netflix. At the moment the service costs just Rs. 499 per year, making it the most affordable video streaming service in India.
Price: Rs. 999 per year (Rs. 499 for a limited time)
Download: Amazon Prime Video for iOS, Amazon Prime Video for Android, or visit its website
Also check out
The services above should serve most people's needs, but if they don't serve yours, you can check out the following: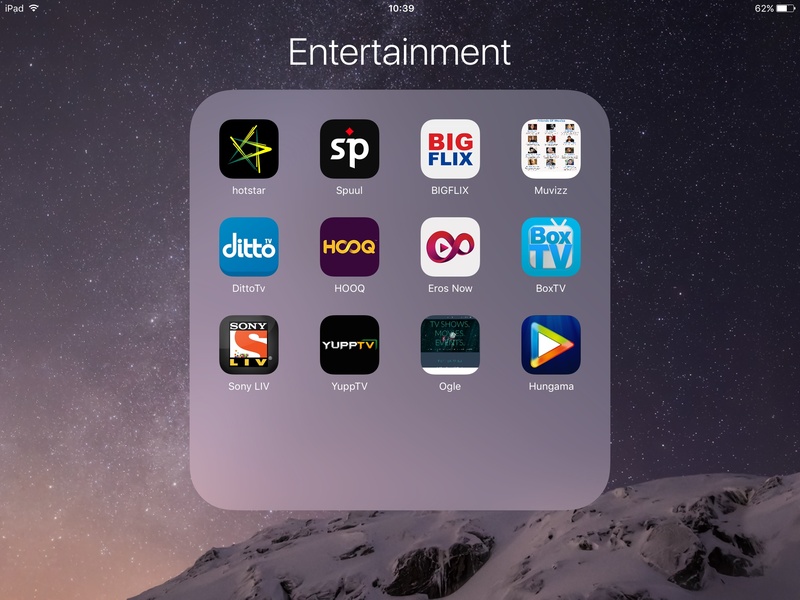 Hooq: Hooq has a fairly big catalogue of films and TV shows, which even features Doordarshan classics such as Nukkad. Hooq's UI is nicer than some of the alternatives mentioned here, which is a plus. It has a free 14-day trial after which you will have to pay Rs. 199 per month.
BigFlix: BigFlix is among the big video streaming players in India. It lets you watch a 10-minute preview of some films for free without registration, and you can continue watching for free after registration.
Muvizz: Muvizz aims to be a hub for independent films and you can see that in its catalogue. The service features more than just mainstream Bollywood films, highlighting some underrated gems such as Tahaan. Some films are free, and you can watch all the films for a fee of Rs. 300 per month.
Eros Now: Eros Now has a pretty big catalogue of films and Sony's TV shows, and it plans to air a few original shows online too. It's free with ads and the subscription fee starts at Rs. 49 per month.
BoxTV: BoxTV also has a reasonably big catalogue of films and TV shows. Its plans start at Rs. 199 per month but it has a free tier where you can watch some films with ad breaks.
Sony LIV: Sony LIV is a good choice if you want to watch Sony's TV shows, but the service also lets you watch films. Sony Xperia smartphone owners usually get a short subscription for free with their devices.
YuppTV: YuppTV lets you watch live TV apart from films. The subscription fee starts at Rs. 99 per month.
Ditto TV by Zee: Ditto TV lets you watch its catalogue of films and TV shows for Rs. 149 per month.
Hungama: Hungama Movies also lets you stream films at Rs. 249 per month. The service's apps on Android and iOS offer a decent user experience too.
Which is your favourite service for streaming films? Let us know via the comments.
Editor's Note: This article was originally published in November 2015. It was last updated in December 2016 with Amazon Prime Video replacing Hooq as one of our top picks.
On Orbital, our weekly technology podcast, we talk about our favourite streaming services. You can subscribe to via iTunes or RSS, or just hit the play button below.
Affiliate links may be automatically generated - see our ethics statement for details.