Gadgets 360 had the chance to sit down with some of Netflix's top managers to discuss
the company's foray into India
and 129 other countries in one fell swoop. In
Part 1
and
Part 2
of our wide-ranging conversation, Chris Jaffe, Vice President - User Interface Innovation, Chitavan Patel, Director - Content Acquisition, and Cecile Fouques, Director - Consumer PR EMEA spoke frankly about their experiences so far and their attitudes to topics as diverse as piracy, advertising, the ideal user experience, censorship, and technology in the developing world.
In the final part of our conversation with Netflix at CES 2016, the trio get candid about what they know they'll have to work more on, and the future of a company that seems to have made a habit of taking massive leaps of faithfirst, and then learning from experience
One of the big questions we've had all along is whether or not Netflix will see any traction in India, considering its relatively high price and modest catalogue, and how this company is going to adjust to serving 190 markets, from just 60 the previous day.
Jaffe was quite frank about the prospect. "It would seem like a challenge," he laughed. "At Netflix we're pretty obsessed with data and we have large teams that work on the data analysis and compiling and presenting this information. We're always trying to get a sense of what's going on, we have a lot of data scientists. That's another part of the big adventure; we have a sense about the data but we'll see where this takes us."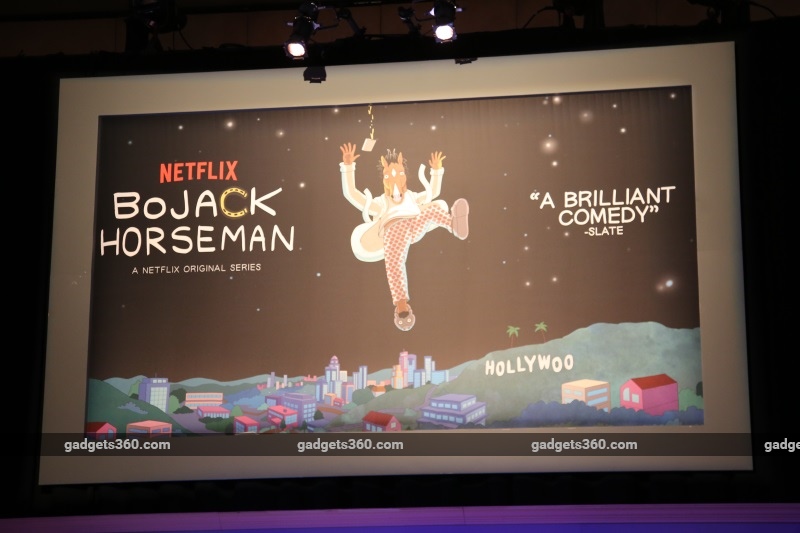 We asked Patel about Netflix's relatively weak collection of local content, and the fact that the competition in India includes content creators who have launched their own streaming platforms, and might not have any inclination to license their content to third parties.
Patel however, didn't get into specifics. "We're talking to everyone in the market. We'll see what's appealing to our subscribers and ensure that we're providing that to them," she said. What about understanding what will work in each market? "Well, we have data! And we also look at what else is in the market and what resonates with subscribers."
So what timeframe does she have for experimenting with existing Indian content providers before just going ahead and commissioning originals?
She elaborated but still didn't commit to anything. "I think it's a balance of the best storytelling and how we get our hands on it, and whether it's an original that we commission or if it's an existing piece of content that we can license, we just want the best things for the subscribers," she said. "Over time we'll look at which markets are right for us to do an original, and India might be one in the future."
And who will take those calls? "We have folks that are focused on local, original content and they have established partnerships in markets around the world. Ideas get funnelled through the right channels to get on their radar and we're exploring opportunities that way. We have data, and we also look at what else is in the market and what is resonating with consumers of content. It's the approach that we have taken in all markets we've launched in to date."
We've already talked about piracy but the conversation circles back to it. Piracy is free, after all, and the selection of content will not only be larger but also unencumbered by licensing restrictions and delays.
Jaffe talked about his experiences so far. "We've been encouraged by what we've seen in the US and Canada and other countries from independent analysis; that torrent use has dropped when we've launched and gotten scale in countries. The thing that we're most excited about today is the fact that when a new show launches, like a new season of Daredevil, it will be available at the same time to the moment in India, the US, Canada, Kenya, everywhere. So that artificiality that we've had in the media industry with rights and delays, that starts to collapse. And for the original shows it collapses straight off; we have a unified global launch which is really exciting."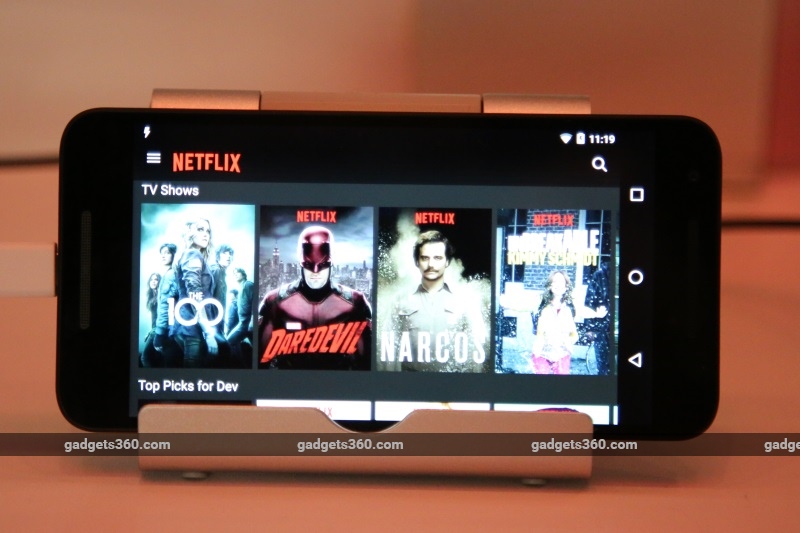 How will Netflix go about attracting users who might never have heard of it, or who don't see the point in paying Rs. 500 per month, most likely in addition to their cable or DTH subscriptions?
Fouques, the PR lead, took this question: "Of course you are going to see a marketing campaign. We are very consumer-centric and we are watching the discussions on social networks. So social networks are very important and we really want to engage the conversation with the consumer and we are true believers that word of mouth is very important. We don't want to influence the choice of the consumer. We want the noise and positive things, but also talking about censorship and things like that."
Another reason that Netflix might not work here is poor Internet infrastructure. Streaming just might not work out for a lot of potential subscribers. Has the company considered allowing users to store content offline or at least pre-buffer it?
Jaffe was quite dismissive of the idea. "YouTube does that in India now; we have no current plans to do that. We haven't done that in the past and I don't see that as something we would look to in the near future."
It's one of the few things that any of the three has been so direct about so far, and is most surprising because the standard response to other issues and suggestions has been that the company is learning and is open to all options. Considering that going from 60 to 190 countries in a day is such a huge pivot for the company, it does seem as though anything could change. We asked all three how different they thought Netflix could be one year from now.
Jaffe was the quickest to respond. "That's a really good question. That's the thing about us; we're learning. You just never know with Netflix. Everything that we do is focused around learning. I look at things as a journey. We know what the product is today; I know what the product has been over the last five years. It has changed immensely and that's been done in a thoughtful way based on what we saw in the data. I can't tell you what the product is going to look like in nine months or 12 months. I couldn't even begin to tell you. And that's the fun part, we'll figure it out together."
Fouques summarised the whole conversation with an anecdote: "The very first time we introduced the PIN code, it was because of Germany. A couple of months after launch, we discovered that the consumer was very concerned, and we fixed it. We are very humble; we know we have a good service but at the end of the day based on the knowledge and learnings we have, tomorrow will be a different day. We'll see."