Playing in India under the blazing hot sun for the entire day, Rahul Dravid would remove his helmet to let trickles of sweat drop down on the scorched pitch. The sweat would turn to vapour in an instant. In those days of SD video content though, fans watching on television wouldn't have been able to appreciate this scene of dedication in full clarity.
Sports was one of the big drivers of the adoption of HD content on television, as fans wanted to feel a part of the action. 4K, or Ultra-HD content, which sends a 3840x2160 pixel signal to your television, is four times higher than full-HD (1920x1080). So if you're watching a sports broadcast in 4K, then you'll be able to watch the bead of sweat on the batsman's forehead, at 60fps without any stutter in the image.
With new television formats, there's always the question of the chicken and the egg - do you get the content in place first, or do you hope that enough people adopt televisions with the new technology even when there isn't much content to take advantage of the new features?
Tata Sky and Videocon are betting on the first option, and even though 4K TVs remain prohibitively expensive, both DTH operators have announced that they will bring 4K set top boxes to Indian homes by 2015. In fact, they've already showcased demos at different events. Tata Sky, at a press gathering in Mumbai, had a live 4k feed of the football match on Sony Six HD.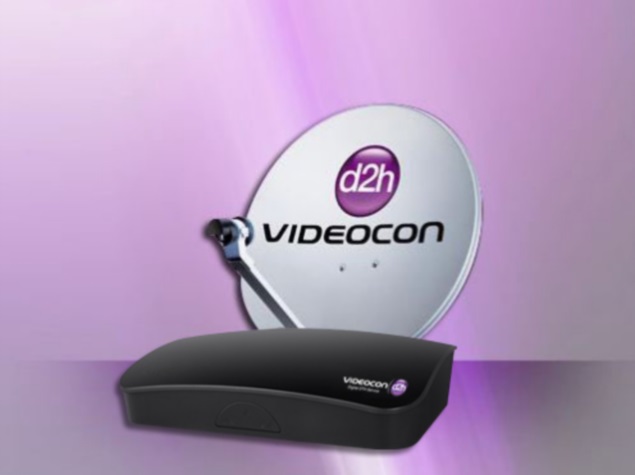 Brett Tischler, Associate Product Line Director, Broadband and Connectivity Group (BCG), Broadcom, tends to agree that sports is a big motivation for adopting new display technology.
"Hollywood and those who are watching sports want to watch 4K content," says Tischler.
At the Mumbai leg of its roadshow in different cities in India, Broadcom showed a demo of a reference design Set Top Box (STB) running on the latest System-on-Chip (SoC) - BCM7252 Ultra HD - that features a dual-core Brahma15 10000 DMIP CPU capable of delivering 4K resolution content at 60 frames-per-second. The company claims it is one of the first chips to support High Efficiency Video Coding (HEVC) compression format.
While Broadcom did not directly confirm that it is supplying set top boxes to Tata Sky for its 4K rollout, almost all DTH operators are already using Broadcom SoCs for their SD set top boxes, so it isn't a stretch to say that it is likely to be the case.
What is HEVC?
The video compression format H.264 is widely used to encode video in various file formats. Its successor was supposed to be tentatively called H.265. In due course, ISO/IEC Moving Picture Experts Group (MPEG) and ITU-T Video Coding Experts Group (VCEG) finally decided to call the successor HEVC.
HEVC is said to double the data compression ratio compared to H.264 with same level of video quality. Broadcom claims that this compression format also supports 10-bit colour, which is expected to improve the depth over current 8-bit standard.
Cutting short this technical mumbo jumbo, future STBs can deliver a larger range of accurate colours, better picture clarity owing to the significant bump in the number of pixels, less ghosting (this will also be dependent on the rated response time of the television) and artefacting, crisp and fast action without screen tearing, and, perhaps most importantly, at almost half the size of the same content in HD, thereby cutting the bandwidth required in half.
Adding a little bit more spice to this concoction is support for Miracast and the option for DTH companies to use Android as the base operating system. This means that, users will be able to mirror their devices on the bigger screen via Miracast or browse through the native Android OS running on the OS, without needing any additional hardware.
Will 4K catch on in India?
Talking about India's interest in 4K content, Rajiv Kapur, Managing Director, Broadcom India, says, "Indian's are warming up to 4K content, we aren't laggards and people are walking into showrooms and buying these [4K] televisions."
At the earlier Tata Sky 4K set top box announcement, Vikram Mehra, Chief Commercial Officer at Tata Sky said, "In today's day and age, following global trends is not enough, we try to leapfrog them. 4K is the future for our subscribers."
And the first time you look at a 4K screen the effect is startling. The amount of detail that is possible to see on the screen can be overwhelming and when we looked at HD and 4K content side-by-side, the difference is impossible to ignore.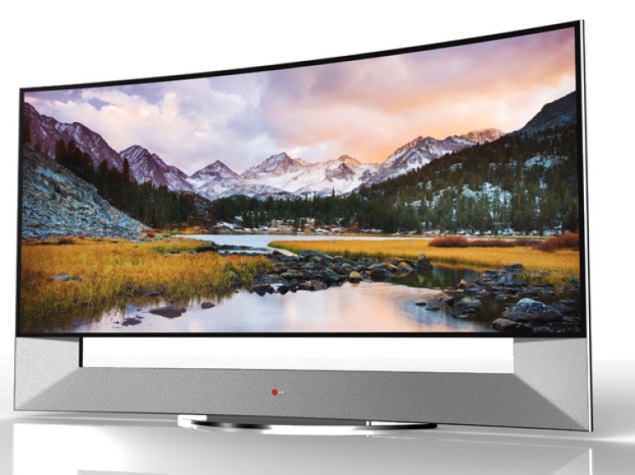 Most 4K TVs are still really expensive though, costing several lakhs. LG's most expensive 4K TV will set you back by Rs. 17 lakh, for an 85-inch TV. Samsung's 85-inch 4K TV is even more expensive, and will set you back by Rs. 27 lakh. Smaller panels are of course cheaper, but it's the bigger screens that really bring out the difference between 4K and full-HD content.

In the face of these prices, should you upgrade to a 4K television right now? The answer is simple. If you are a sports enthusiast and have a ton of money to spare, then by all means please buy a 4K television. Else, refrain from doing so considering that the cheapest of these televisions cost upwards of two lakh rupees, and 4K content is still very limited, and will be for some time.