On Thursday, Marvel announced that it has started production on Captain America - Civil War. The third Captain America movie is supposed to release next year, on May 6, 2016, and is being directed by Anthony and Joe Russo, who also directed Captain America: Winter Soldier. Marvel also revealed the cast of the movie, and the full list feels bigger than that of the Avengers: Age of Ultron!
From the Avengers, we have Chris Evans as Captain America/ Steve Rogers, Robert Downey Jr as Iron Man/ Tony Stark, Scarlett Johansson as Black Widow/ Natasha Romanoff, Paul Bettany as The Vision, Jeremy Renner as Hawkeye/ Clint Barton, and Elizabeth Olsen as Scarlet Witch/ Wanda Maximoff.
There's also Sebastian Shan as Bucky Barnes/ Winter Soldier, Anthony Mackie as Falcon/ Sam Wilson, and Don Cheadle as War Machine/ Jim Rhodes. Paul Rudd (whose Ant-Man we're quite excited about) will appear as Ant-Man/ Scott Lang, and Emily VanCamp will be there as Agent 13/ Sharon Carter.
Other characters we'll see for the first time include Black Panther, and a for-now unnamed character to be played by Martin Freeman, who we suspect will be used to set up the upcoming Doctor Strange film, which will star Benedict Cumberbatch. All we're really missing are Mark Ruffalo as The Hulk/ Bruce Banner, and Chris Hemsworth as Thor.
A problem of plenty
Just typing all those names out made our fingers cramp, and it's clear that Civil War will be huge. If you're a fan of the comics, then you probably already have some ideas about how it will play out. The very, very short version is that after the events of Ultron, governments are going to be a little unhappy about powered people running around. We're already seeing a little of that on the TV show Agents of SHIELD but that is being used to set up the Inhumans film, which was planned for a 2018 release.
In Iron Man 3 and now Age of Ultron, we've seen Tony Stark talk about wanting to make the world better and go home. He's seen first-hand the harm that he causes, even when the Avengers go out of their way to rescue civilians and avoid collateral damage. And so, Stark is going to go along with this and agree that supers need to be locked down.
And Captain America? Well - Winter Soldier taught him that you can't blindly trust in authority. And in Age of Ultron, he tells Stark, "Every time someone tries to win a war before it starts, innocent people die... Every time."
Civil War is going to see the supers of the MCU splitting into factions behind these two men, and facing off against each other. It sounds like a spectacular battle, and one that could even be more flashy than the recently released Age of Ultron.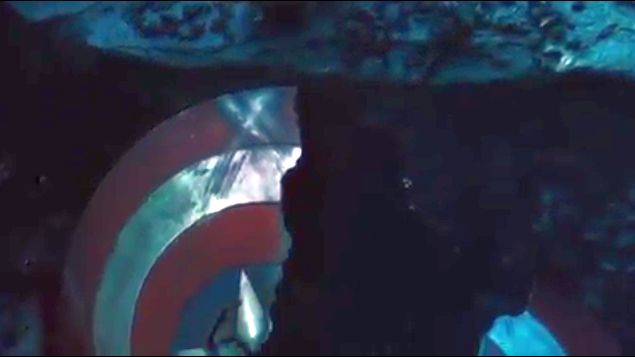 And that could honestly be a problem for the movie. We enjoyed Age of Ultron a lot, but one of the biggest problems of the film is that despite a run-time of 2 hours and 21 minutes, it still feels rushed. There are so many characters and so much happening in the movie you're left thinking that things could have been explained in more detail, even as the movie starts to drag because of its length. With so many major characters in it, will Civil War face the same problem?
Avengers, re-assemble
On the other hand, Civil War could well be the film that fixes all the problems that have emerged in the MCU over time. When the first Iron Man film released in 2008, the larger world of the MCU was nothing more than a post-credits scene. The universe is now a total of 11 movies and we've seen links and connections between Iron Man, Captain America, Thor, the Hulk, Black Widow and all the others form, connections between the events of the movies, and small crossovers.
The first five films, leading up to 2012's The Avengers were all standalone movies, and despite the small references to each other, didn't really have much overlap. Phase one ended with the Avengers assembled, and in the post credits sequence, gave us a small glimpse of Thanos.
Phase two of the movies has seen the films become more grounded, and shown that our heroes have feet of clay. We've seen Iron Man make mistake after mistake, and we've seen Thor blunder about as well. The biggest blow was probably to Captain America, whose world came crumbling down for the second time. First, he woke up to see that the world he had fought for had moved on without him, and then he realised that the modern world was filled with enemies and that there was no one he could entirely trust.
Age of Ultron drove these points home, but it also showed how interconnected the universe has become. The scene, early in the movie, where the heroes are chilling out after a party, laughing and drinking with each other is a great moment which shows how far the characters have come since 2008. By tearing apart these friendships in Civil War, Marvel will also get a chance to do a soft-reboot of the MCU.
In the comics, Civil War was a major crossover event and brought in many changes to the world. In the MCU, the last scene of Age of Ultron shows Captain America calling Falcon, the Vision, and Scarlet Witch Avengers, so the core team is also getting shuffled a little.
A smarter reboot
In the comics, Civil War ended with many heroes dead. Others would take up their mantle, and while the MCU version will undoubtedly be different, it's safe to imagine that it will pick up a few cues from the comic as well.
At the end of Civil War, the biggest change was the death of Captain America. He's killed by Agent 13 (remember his neighbour from Winter Soldier) and Crossbones (the Hydra commando villain also in Winter Soldier). Agent 13 has been brainwashed by Dr Faustus, who we saw in Agent Carter. Faustus is probably not alive at this point, but we've seen Hydra agents use the "Faustus Method" of brainwashing in Agents of SHIELD so it's certainly possible that this could happen in the movie as well. The other important change is that Iron Man becomes the Director of SHIELD.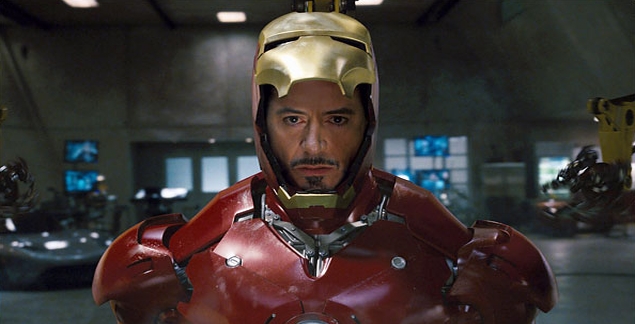 By killing off Captain America - for real - the movies would have an impactful death, and making Stark Director would allow him to be a more peripheral presence in the MCU, instead of being its lynchpin, something that is getting increasingly important.
Civil War also has Winter Soldier and Falcon - both men have now played the part of Captain America and if Steve Rogers really does die in this movie (though he's recently said that he's willing to stick around for more films) it'll be interesting to see which one Marvel decides should pick up his shield.
After Civil War, we've got Doctor Strange, Guardians of the Galaxy 2, and Thor Ragnarok lined up before Avengers: Infinity War - Part 1 in 2018. That film will finally see the Avengers take on Thanos, six years after we first got a glimpse of him in 2012's The Avengers.
Civil War will hopefully give Marvel a chance drastically to prune the lineup of characters before 2018, and provide a fresh start to the MCU for Phase 3, because if it doesn't, and all these movies continue to add characters to the universe, then by the time Infinity War comes around, there are going to be around 30 protagonists, and each one will get a total of two minutes of character development in the entire movie.