Last Friday, Disney unveiled a slew of new Star Wars toys that fans of the series can buy in the run-up to the release of Star Wars: The Force Awakens in December, in an event called Force Friday. The toys include a drone Millennium Falcon, Han Solo's ship from the original trilogy, which is also featured in the new film, and a BB-8 droid, designed by Sphereo. The latter initially looked like a clear case of over the top CGI, so when people learned that BB-8 was actually something you could buy for yourself, the excitement levels reached an all time high.
Unfortunately, none of the new Star Wars toys are available in India right now; we did hear from our sources in Disney that these will be making their way here "soon", but there's no definite timeline in place yet. If you can't wait, then you could order the $150 (approximately Rs. 10,000) BB-8 directly from Sphereo, if you are okay with paying shipping and possibly customs fees.
Or, until Disney actually brings the BB-8 toy to India, you could try out some of this other Star Wars merchandise that's available here in the country. We've just listed out a few of our favourite things, but there is a lot more you can get, so even if you don't see something you like, check out the links and you might see something you want in the related links!
The Inquisitor's Lightsaber
If you haven't been watching Star Wars Rebels, then you've missed out on one of the more interesting stories taking place in Star Wars canon right now. Set before A New Hope, Rebels follows the birth of the Rebellion which Luke Skywalker eventually joins. And one of the coolest characters in the show is the villainous Inquisitor, whose double bladed lightsaber can rotate around his hand, which is very impractical, but awesome nonetheless.
You can buy the Inquisitor's Lightsaber online at Rs. 1,749.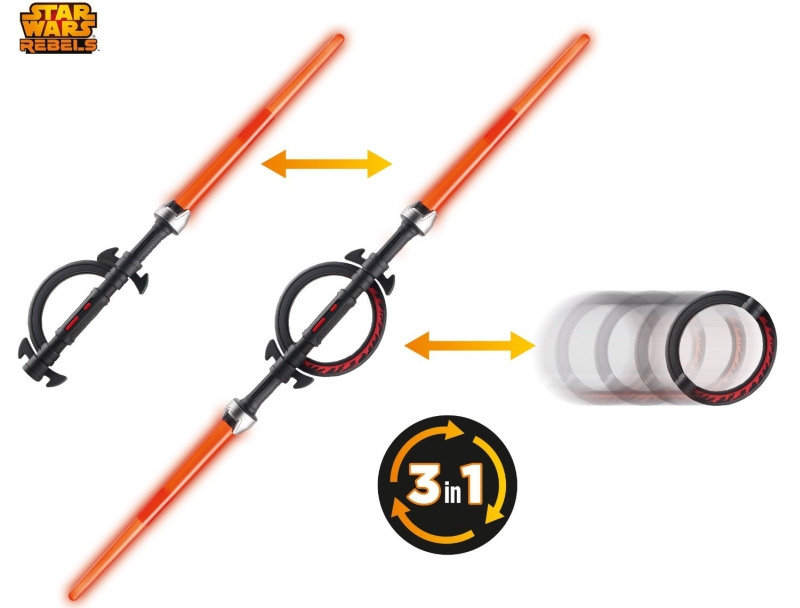 LEGO Imperial Dropship
The Imperial stormtroopers are the most underrated bad guys in geek circles, because of their seeming inability to hit our heroes anytime it counts. But there's actually a pretty convincing theory we've heard that suggests that they were missing on purpose. Consider this - they're the shock troops of the most successful evil Empire in history. Obi-Wan Kenobi, a decorated general, sees their work, and says that only Imperial stormtroopers are so precise. And when they board a rebel ship at the start of A New Hope, the stormtroopers are able to take a heavily defended hallway with minimal casualties.
Even Princess Leia recognises something is wrong when she says, "they let us escape." And she's right, because the villains planned to track the Millennium Falcon to the rebel base on Yavin IV all along. That's right, the stormtroopers are so well trained that they were willing to rush into the face of enemy fire, even when they knew they weren't allowed to kill Princess Leia or her "rescuers". So, let's give them the respect they deserve, with a Lego Dropship filled with these super soldiers.
The LEGO Imperial Dropship, which includes the ship and stormtroopers, is available online at Rs. 7,357.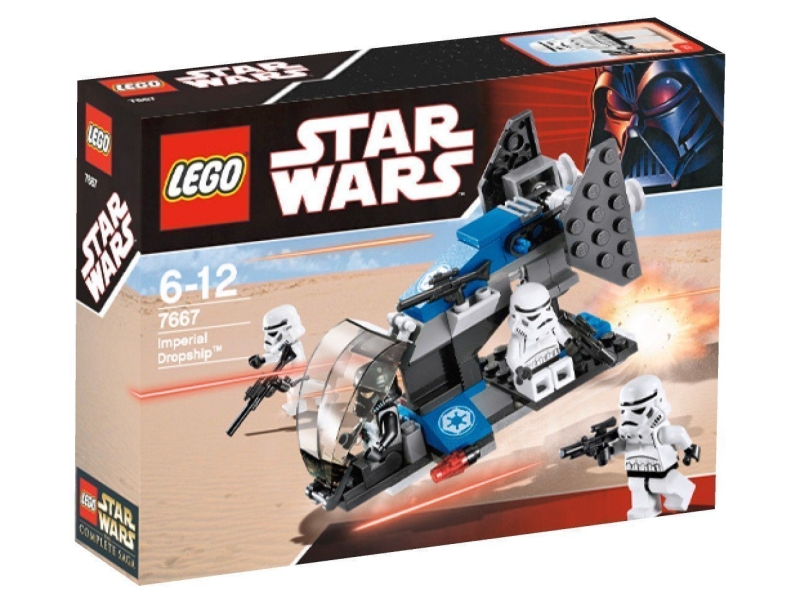 TIE Pilot and Stormtrooper toys
While the LEGO Dropship is pretty amazing, it's also pretty expensive, and if you can't stomach spending so much on what is just a toy, then you could consider picking up some Star Wars action figures. There are a lot of different types of action figures available, from large PVC models, to smaller articulated toys that are around the same size as the GI Joes of your childhood.
In case that's what you're looking for, then we found a couple of really nice toys from Star Wars Rebels. The cartoon has a number of memorable characters, but if you don't want something that's specific to just rebels, and would rather have a toy that could be from any part of the series, then we think that this TIE Pilot and Stormtrooper pack we found online at just Rs. 629 sounds like an amazing deal. That's a great deal, particularly if you've got kids in the house who will want to play with the toys as well.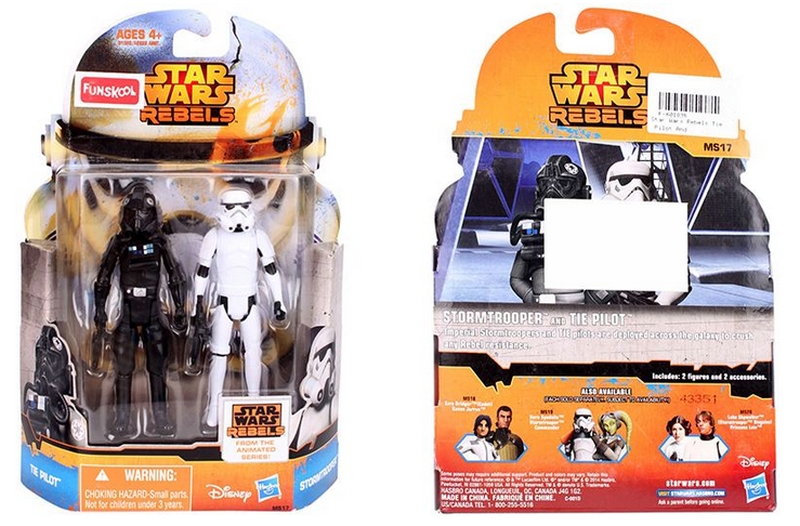 Vader action figure
If you're looking for something that isn't a toy, but rather an action figure, then this beautiful Darth Vader figurine from the original trilogy is definitely the thing to buy. As the most iconic character from the series (some would argue that the whole series is about Vader's journey, more than Luke's), it is only fitting that we would pick him over the others from the film, as the one to feature here, though you'll find figurines of this quality for other characters too.
The helmet, lightsaber, and cape, are all removable, so you can change up the look as well; if you want a repentant Anakin instead of a defiant Darth, well, that's up to you. You can get this Darth Vader action figure online at Rs. 1,621, which looks like a good deal.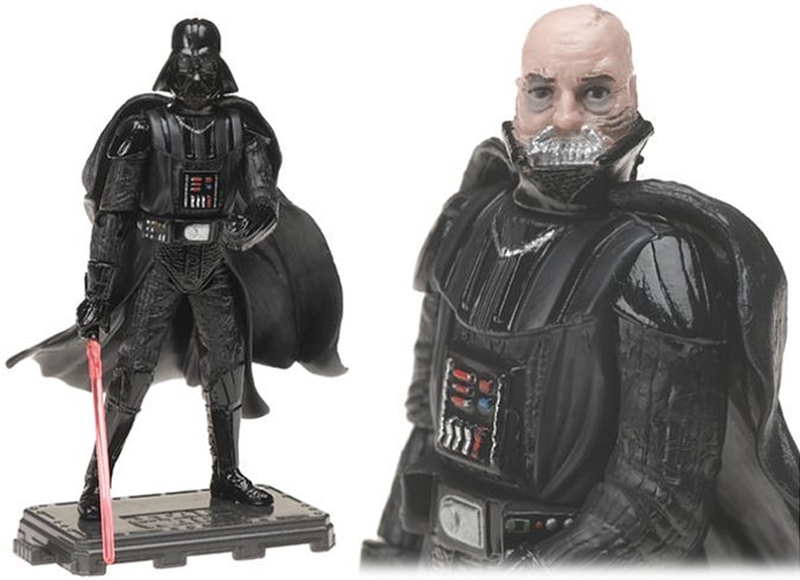 A lightsaber
This one is a pretty obvious entry on the list. Of all the amazing sights and sounds that Star Wars gave us, nothing stands out quite as much as the lightsaber. Carried by the Jedi, and described by Obi-Wan Kenobi as "an elegant weapon, for a more civilised age," this was the coolest thing in the entire franchise.
Apple's Jonathan Ive had a hand in updating the design of the lightsaber but if you're not a fan of the crossguard design, then an original series lightsaber seems like a good option. You can get a Funskool lightsaber online for just Rs. 647, so it's safe to give to kids too.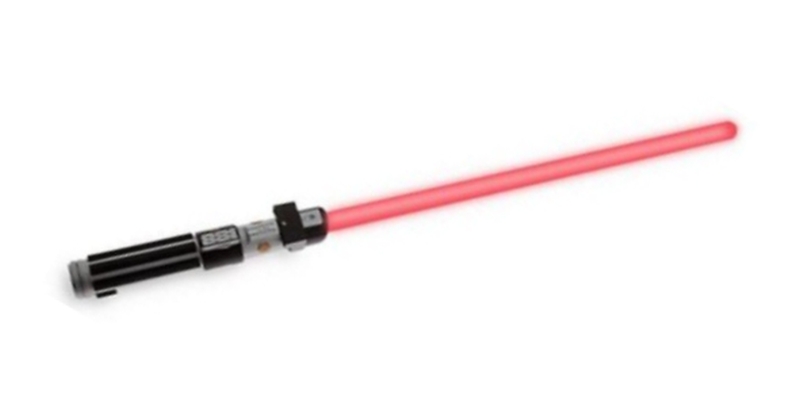 These are just some of the Star Wars merchandise that we really liked. There's also the official Darth Vader helmet, which doubles up as a voice changer, though at nearly Rs. 14,000, it's a bit of a stretch. There's also the wonderful collection of Jeffery Brown's books, starting with Darth Vader and Son, which are definitely must-reads for the avid Star Wars fans.
These are our favourite Star Wars toys and gear that you can buy right now in India. Is there anything on the list that you can't wait to get? Or are you going to wait for the new merchandise to make it to India? Let us know via the comments.
Affiliate links may be automatically generated - see our ethics statement for details.