Box office receipts were major news during the week. February's Deadpool toppled 2003's The Matrix Reloaded - the second film in the trilogy - to become the highest grossing R-rated film of all time, while Batman v Superman: Dawn of Justice crossed $530 million in its first week world over.
In other comic book film news, well-known composer Hans Zimmer said he had decided to retire from the superhero business. "I did Batman Begins with Chris [Nolan] 12 years ago, so The Dark Knight Trilogy might be three movies to you, to me it was 11 years of my life," he told the BBC. He added that it had been difficult to find something new for Batman v Superman.
Also, Robin Wright - who plays Claire Underwood on the Netflix series House of Cards - will (mostly) be a part of the sequel to 1982's Blade Runner. The film, slated for a January 2018 release, is being directed by Denis Villeneuve (Prisoners, Sicario) and is set multiple decades after the original's plot. Wright will be joining Harrison Ford and Ryan Gosling.
And finally on Friday morning, Kanye West gave in and released his album - The Life Of Pablo - on Apple Music and Spotify. It's yet to show up on Apple Music in India. Fret not though, this is still The Weekend Chill and we have other recommendations for what to do with your weekend:
TV:
Archer
The FX comedy show came to life after series creator Adam Reed was unable to come up with the perfect line to approach a beautiful woman while on holiday in Spain, and has now been on air for six seasons. The titular character, Sterling Archer, works as a spy for an organisation called ISIS - International Secret Intelligence Service. While Archer is considered "the world's most dangerous secret agent comparable to James Bond", his only motivation to do his job remains sex, alcohol and fast cars. Just like any teenager.
The seventh season started on Thursday, which is why the Blu-ray for season six is now available. For people who have never seen the show, if you like the style of early James Bond films and The Man from U.N.C.L.E - the 1960s television series, not the 2015 film - you'll find yourself right at home with Archer.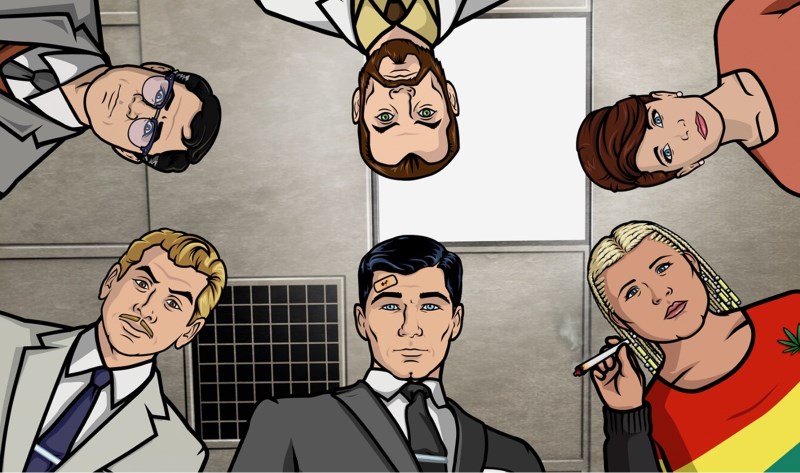 How to access: Available on Blu-ray, iTunes US and Amazon Video
Time commitment: 4 hours and 34 minutes
Humans
Based on a Swedish drama that ran for two seasons before running into budgetary issues, Humans is a sci-fi drama set in an alternative present wherein highly-developed robotic servants are the new in. Called "Synths", these android robots look just like their human owners and now fully conscious, desire a life of their own. The American remake follows the Hawkins family who purchase a Synth to help with issues in the household, and talks about the social and cultural impact of these new sentient beings on the larger human society.
What the show tries to say doesn't classify as truly groundbreaking, but it's a well-written show which offers something different from all the thrillers out there. If you're a fan of dystopian anthology series Black Mirror, you should definitely check out Humans. And if you're okay with subtitled drama, consider the Swedish original Real Humans as well.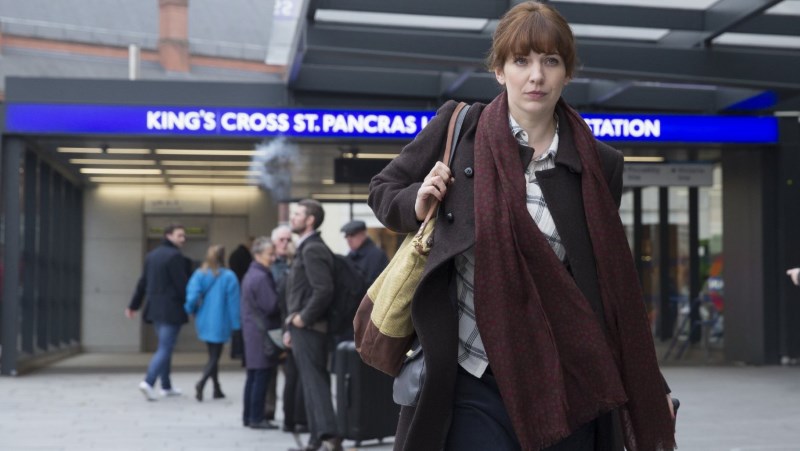 How to access: Available on Blu-ray, iTunes US and Amazon Video
Time commitment: 5 hours and 44 minutes
Movies:
Kung Fu Panda 3
Po - voiced by all-around funny man Jack Black - learnt in Kung Fu Panda 2 that he was adopted, and that Mr Ping the goose isn't his real father. Kung Fu Panda 3 expands on Po's past, and introduces Bryan Cranston (Breaking Bad) as his biological father, Li. At the same time, Po and the Furious Five have a new enemy to contend with: a powerful yak by the name of Kai, who has been brought to life by J.K. Simmons (Whiplash). Kate Hudson is the third new entrant to the franchise and will voice a panda called Mei Mei. Dustin Hoffman, Angelina Joie, Jackie Chan, Seth Rogen, Lucy Liu, and David Cross return to reprise their characters from earlier entries.
The third Kung Fu Panda released back in January around the world, and has been well received by its audience and critics equally. It has already grossed over $400 million (approximately Rs. 2,600 crore) and holds an 85 percent "Fresh" rating on aggregator Rotten Tomatoes.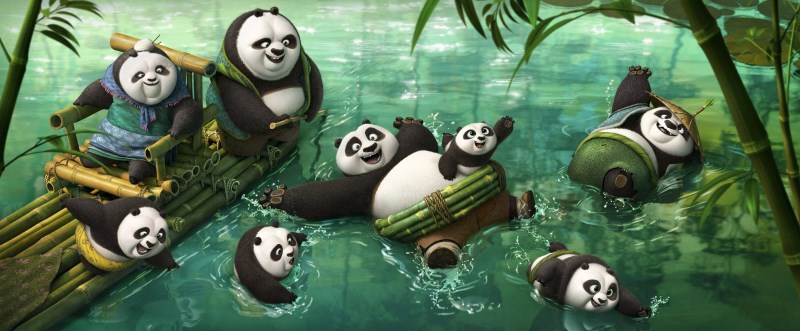 (Also see: New Year 2016: All the Movies We Are Looking Forward to This Year)
How to access: Out in cinema halls
Time commitment: 1 hour and 35 minutes
Video games:
TrackMania Turbo
A little more arcadish than its predecessors, TrackMania Turbo continues the series' love for stunts and high-octane racing. The game features over 200 tracks across four locations - called Rollercoaster Lagoon, International Stadium, Canyon Grand Drift, and Valley Down & Dirty - which are variations of the environment found in all TrackMania editions.
There are a couple of things that are new to the TrackMania franchise. First is a mode called Double Driver that allows two players to control the same car. It's an insanely fun mode that requires co-operation and co-ordination. Second is the game's support for virtual reality. In October last year, Ubisoft said that the game would be compatible with both the Oculus Rift and PlayStation VR. So in case you're one of the early adopters of Oculus' virtual reality technology, be sure to try TrackMania Turbo on the Rift.
It is also the first TrackMania game to release outside the PC since 2009's TrackMania Wii. TrackMania Turbo is available for PlayStation 4, Xbox One and Windows PCs.
(Also see: All Upcoming Xbox Exclusive Forza Games Coming to Windows 10: Turn10 Studios at Build 2016)
How to access: PlayStation 4, Xbox One, or Steam for Windows PCs
Time commitment: 1-2 minutes per race
Music:
We Disappear by The Thermals
Hutch Harris and Kathy Foster have been The Thermals from the band's beginnings in 2002, but there was concern after the release of their last album in 2013 - Desperate Ground - that the duo might put an end to their punk project. Thankfully, January 2016 put an end to that discussion with the announcement of their latest album. Released last Friday, We Disappear is a 30-minute record that's powerful and enjoyable from start to finish. The Portland, Oregon-based band has managed to carve a place and sound which defines themselves in the crowded lo-fi scene, and the new album is more proof of the same.
Hey You and My Heart Went Cold showcase The Thermals at what they do best, but there's a different side to them revealed through songs such as Always Never Be.
How to access: Apple Music/iTunes or Spotify
Time commitment: 29 minutes
Comics:
Batman (2011) #50
If you were disappointed by Zack Snyder's nihilistic take on the Dark Knight in Batman v Superman: Dawn of Justice and have since been craving a story that restores your hope in the Bat again, we have got the right thing for you. As part of DC's relaunch of all its titles, Batman restarted under the capable hands of writer Scott Snyder (American Vampire) and artist Greg Capullo (X-Force, Spawn) in 2011. The two have given comic readers and Batman fans some fantastic issues since then, and last week saw the release of Batman #50, the penultimate issue for the duo. It also brought the "Superheavy" arc started by Snyder and Capullo to an emotional close, even if the actual finale will happen in the next issue.
We understand that getting through 50 issues isn't everyone's cup of tea, so if you're looking for a shorter investment, begin with Batman #41. That was the beginning of the "Superheavy" story. Here's a piece of trivia before you pick up #41: Bruce Wayne isn't the Batman.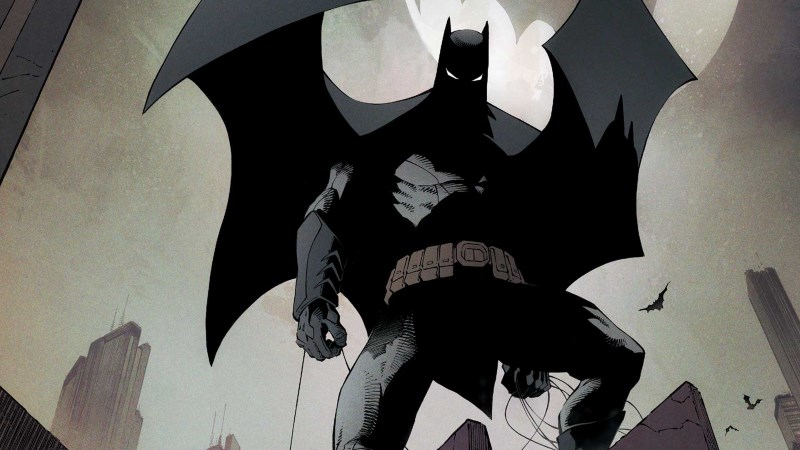 (Also see: Tour Bruce Wayne's Home and Batcave in Virtual Reality With Google Maps)
How to access: Comixology or Read DC Entertainment
Time commitment: 55 minutes
What are you planning to do this weekend at home? Tweet your suggestions to us @Gadgets360 with #WeekendChill and we'll retweet the best ones.
Affiliate links may be automatically generated - see our ethics statement for details.