When it comes to high-end audio, few names have achieved quite as much as the Jeff Rowland Design Group and Kimber Kable. As some of the oldest names in the industry, these two brands are known the world over for quality and performance.
Jeff Rowland Design Group is one of the top manufacturers of high-end audio pre, power, and integrated amplifiers in the world, and its founder, Jeff Rowland, has been in the industry for over 40 years now.
Ray Kimber is the founder of Kimber Kable, a leading high-end audio and video cable manufacturer that is known the world over for its high-quality cables and interconnects. After founding the company in 1979, Ray Kimber has been at the forefront of development and innovation at Kimber since the beginning.
(Also see: Bowers and Wilkins' Rob Sinclair on His Favourite Gear, and the Future of High-End Audio)

Naturally, when meeting people with so much experience in the audio industry, we had to ask them about their audio and technology setup, and got some recommendations from both men. "I don't do critical listening at home, because that's my sanctuary to get away from it all," says Rowland, adding, "I do have a very nice listening room set up at the factory, and my home is only a quarter mile away from my factory, so i can quickly walk there whenever I like. So that's where I usually do all of my listening, not only for pleasure but also for development work. Once I'm satisfied with the product on the bench, I'll carry it up to the listening room and give it a run."
"As far as the specific components that I use are concerned, we have a number of loudspeakers, including the Bowers and Wilkins Nautilus and Revel Salon 2," he tells us. "We've also got a number of cables and interconnects, including options from Kimber, Cardas and Nordost, and also a Bryston BDP-2, an Oracle CD Transport and an original Rockport turntable that I helped develop. I've also got about 5000 LPs, because I don't believe in giving up one technology in favour of a newer one. There's some music which will only ever be on vinyl. The amplifiers are our own of course, and even though I've been designing amplifiers for 45 years now, there's still a lot to learn."
"I have a number of turntables at work, including a Technics SL-1000 MkIII, which goes for about $20,000 (approximately Rs. 13.5 lakh) on the used market now," says Kimber. "We have a number of pre-amps and integrated amplifiers from Audio Research, Bel Canto, Bryston and the like. That's just a small list, we have a ton of stuff lying around. We also use whatever cables are lying around, which is usually Kimber Kable. We listen a lot. But at home, I have a television. I watch the news and go to sleep."
On a more general front, it turns out that both men are Apple users, each toting an iPhone. "I just have an iPhone, because I like Apple products. I'm old-school, and don't use personal audio products," says Rowland. "I'm utilitarian in my ways, and to me, the phone functions as a phone and the computer functions as a computer. I do use portable devices to listen to podcasts, but these are usually spoken word rather than music."
"To me, audio is a shared experience. I prefer having friends over and listening to music on the stereo," he adds. "We like to immerse ourselves in the musical experience which we share over a bottle of wine. Music has different meaning to different people. I personally prefer the classical genre, and believe that music should be a journey into the actual intent of the composer or artist. Music has an emotional effect on me. No matter how hard it gets, if I've had a good listening experience, I walk out of the room feeling great no matter what. Music to me is not to be listened to passively or in the background. The real power of music comes through with active listening."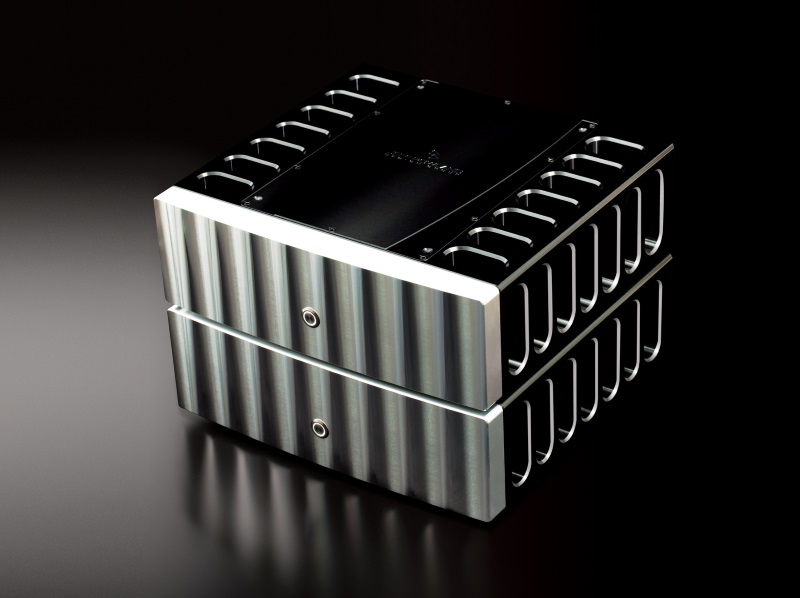 Kimber, who uses an iPhone 6s tells us he doesn't keep any other gadgets with him at all times. "At work we have some interesting equipment including Sony speakers, full-range electrostatic speakers and a bunch of other speakers and amplifiers," says Kimber. "We also have headphones coming out of our ears, because we're all into it. We've got stuff ranging from headphones that cost a few hundred dollars to ultra-premium products such as the old Sennheiser Orpheus. Naturally, we also have a number of different headphone amplifiers."
In India, personal audio is a fast growing market that is even driving interest in the high-end. Does it have an impact on high-end audio, and do companies like Kimber Kable or the Jeff Rowland Design Group need to reinvent themselves for changing times? Not so much, according to Kimber and Rowland, who together met Gadgets 360 during a visit to Mumbai.
(Also see: How Smartphones Made the Audio Industry Rethink Headphones)
"From the hardware point of view, I don't know if it's impacting our business as much," says Rowland. "Perhaps we could in future offer headphone amplifiers to go with our existing line of amplifiers, and I'm formulating ideas to do so, in a way that will embody our ideas, philosophies and existing quality standards."
"We don't see our traditional customer base abandoning the loudspeaker model of listening, but that not to say that there's a whole segment and possibilities to grow with the headphone industry," he adds.
Kimber's business has more to do with the personal audio industry, and he tells us about the resurgence in high-end headphones. "Our cables are used with headphones by some customers, and I had predicted the resurgence in high-end headphones ten years ago," says Kimber. "Seven years ago we started a relationship with Sony, where we design aftermarket cables that are manufactured and marketed by Sony, but are co-branded with our name on it. This was timed with the release of the Sony MDR-Z7 high-end headphones, and an astonishing number of these aftermarket cables were sold alongside the headphones. We've also just released the Kimber Axios series, which is meant specifically for high-end headphones."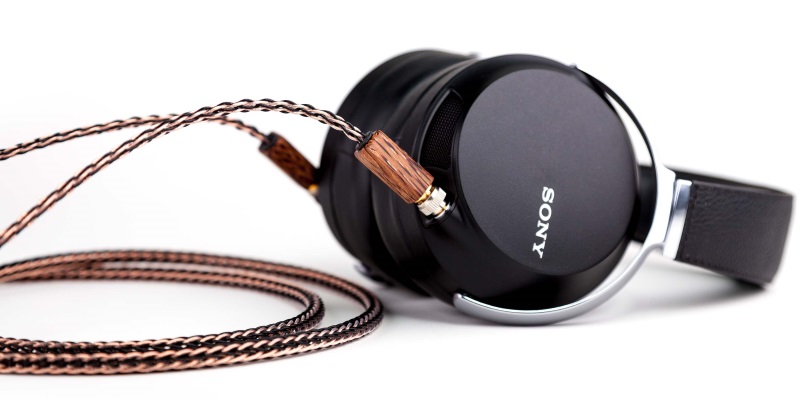 One thing that neither company sees changing in the near future is the manufacturing - in the high-end of the audio market, manufacturing has mostly been kept close to home, for tight scrutiny, and both believe it's likely to continue.
"All of our products since the beginning have been produced in our own facility in Colorado Springs, Colorado, United States," says Rowland. "All of the chassis manufacturing takes place there, and all of products are machined from solid-build aluminium. Since the chassis work is heavy, it has to be produced locally, within a couple of miles of our assembly line."
"Board assembly for the amplifiers is done either in-house or at a contracted manufacturer close to our factory, who we have been doing business with since 1990," he adds. "Most of our components are sourced from standard local electronics manufacturers, with the exception of some of our components which have to be sourced from countries such as Sweden, Denmark and Japan. Assembly is entirely at our headquarters though, without exception."
"We've got a plant in Ogden, Utah, which is about 20 miles North of Salt Lake City, and is about one and a half times the size of an American football field," Kimber tells us. "We manufacture our wires there, at least the braiding and termination parts. We get some connectors from Japan that are unique to us, and we also use German terminations. Some of the HDMI cables we market are assembled for us in China, but everything else is US-made."
What is changing though is the global marketplace, as products become more accessible to all. Both Rowland and Kimber have been available in India through distributor Audio Vision India since the mid-80s, and they feel that the potential of India as a market is growing strong.
"We've seen a steady growth as the market has been introduced to what high-end audio can offer in terms of home music," says Rowland. "The potential for India is only looking forward, and I'm very hopeful of the country becoming an important market for Jeff Rowland products."
"I took a tour of some of the hi-fi shops the day I arrived in India, and everything seems to be hopeful," Kimber adds, saying, "the shops are making constant improvements, and one of the stores I visited was preparing to move to a new, larger premises in the coming year, while another was being renovated during my visit. All of it seemed to be gearing the experience towards the musical experience rather than the product, and I think that's very healthy. That attitude of the local dealers of hi-fi gear definitely earns my commendation."