"Nobody is watching TV," says Amit Golani, director of The Viral Fever's (TVF) online TV show Pitchers. He says young people in India would rather watch videos online than settle for the same old melodramatic shows on Indian TV channels. As someone who is presenting a show that's only available online, it's a little obvious that he would say this, but there is some merit to his claims, as a growing number of original TV shows are making their debuts online.
Comedians Kanan Gill and Biswa Kalyan Rath partnered with comedy group All India Bakchod (AIB) and YouTube to launch a reality show called Comedy Hunt earlier this month, which will air on Google's video sharing platform. Pechkas Pictures and ScoopWhoop have released a TV show called Baked, also on YouTube. Online video streaming service Eros Now (a part of film studio Eros International) has announced that it will host three original TV shows on its streaming channel. TVF itself has made two original shows for the Web - Pitchers and Permanent Roommates.
What stands out with these productions is that they are literally "productions". They're a far cry from the 'two people in a garage with a webcam' that many of us still associate with original content on the Web. Shows like Pitchers and Baked have production quality that wouldn't look out of place on television. So why are TV shows moving to the Web, and how are they being sustained? We spoke to some of India's leading online show producers to find out.
What TV lacks
TVF was founded in 2009, because "Indian youth didn't have anything to watch on TV," says Golani. "[Indian] TV thinks its audience is too dumb to understand [the kind of shows TVF wanted to make]. We were very surprised," he says, adding that the TVF team felt there was a mismatch between what youngsters wanted to watch and what was being aired on Indian TV.
(Also see: Meet India's YouTube Stars)
"There's a reason why young people don't watch television. It's because they're bored of the kind of content on Indian television," says AIB's Gursimran Khamba. "Everything we actually watch - in terms of cultural context - is off the Internet. Most youngsters who have a TV will only watch something like a cricket match or a big ticket sporting event."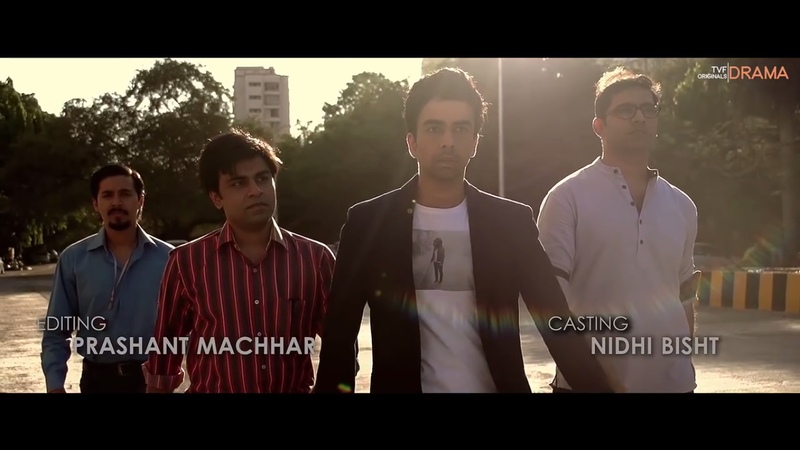 "When we do shows in India or abroad, we are told [by the audience] that there is finally some content that we can relate to," he adds. "Essentially it provides a voice that is not on mainstream media platforms like television."
Original TV shows go online
YouTube's Comedy Hunt is an online reality show that is looking for the "next big thing" in Indian comedy.
"In many ways, YouTube is TV now. All it takes is one camera and one Internet connection to reach the world," says comedian Kannan Gill, who's famous for his pretentious film reviews videos. "They can see you for how good you are or how terrible you are."
Of over 1,500 entries (comedy videos under three minutes long), 40 have been shortlisted for Comedy Hunt. The show's judges will select a theme and ask the comedians to make a video around it. Every week some will be eliminated and the final five videos will be declared winners. The reality TV show format is popular even on television, but going online frees the show from some of the restrictions of television. For instance, one of the 40 shortlisted videos is a scatological song called Aave Tatti. It's hard to imagine such a song being broadcast on Indian TV, and that gives YouTube's Comedy Hunt a unique flavour.
Eros International is a new entrant to the online video streaming business. Eros is a well-known name in Bollywood, but online, it's got to work hard to differentiate itself from a wide field of competitors, such as Spuul, BoxTV, or newer entrants like Hooq, and Ogle. The highlight of Eros Now's announcement was that it is going to launch three original TV shows.
Vaibhav Vishal, Chief Creative Officer, Eros Now, told NDTV Gadgets via email, "Clearly, the digital and mobile space is where the viewers are right now, and that's where all the action must be! Specifically speaking, we believe that the audiences now are ready to consume smartly produced slick content across genres - from thrillers to comedy, from romance to action, and everything in between - with offerings that are beyond the traditional TV construct."
Vishal adds, "The discerning audiences are getting exposed to shows from across the globe, and the time is just right to offer them content similar in nature, character and, most importantly, scale."
This echoes what TVF's Golani told us. In its quest to create shows that aren't found on Indian TV, the group came up with the idea for Pitchers, a drama series set in the world of Indian startups, in 2012. Back then the timing for the show wasn't right, Golani says, adding that it wasn't viable to fund the show either. In 2009, the group pitched a show called Engineers' Diary to MTV.
"They liked the idea but they just wanted us to write the show and they wanted to make it. We agreed," says Golani. "They brought in a saas-bahu show type director to shoot the pilot and even we hated [how it turned out]."
(Also see: I Watched TV On TV And I Want Out)
That's changed since, with the success of companies like Flipkart inspiring an entire generation of wannabe entrepreneurs, and now it seems every day a new Indian startup is raising its share of millions in funding. The Pitchers idea suddenly became prominent according to Golani. That's when Kingfisher approached them with a sponsorship. TVF pitched their idea and the show went through.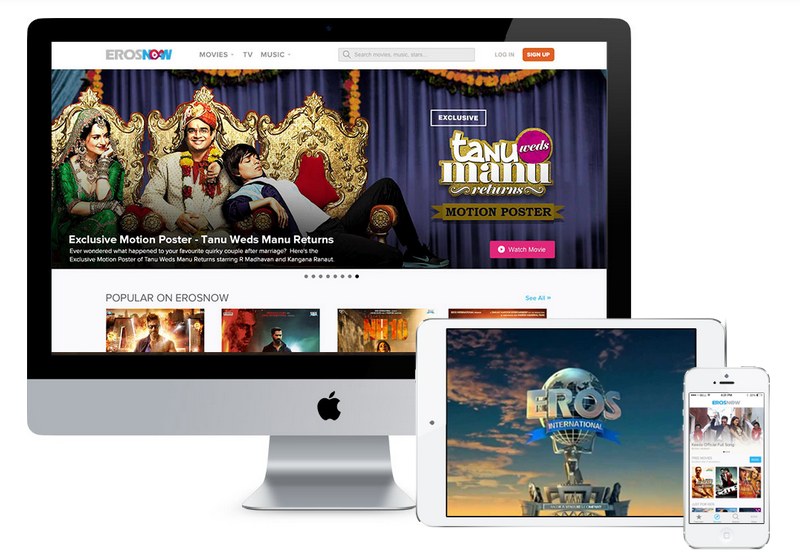 The big monetisation problem
Sponsorships like these are essential for the growing wave of online productions. That's because making money on YouTube is still pretty hard, as the platform takes a steep 45 percent cut, say producers. TVF relies almost entirely on brand associations like the sponsorship from Kingfisher for Pitchers, and from Commonfloor for Permanent Roommates. With a budget of Rs. 50 lakh per episode for Pitchers, Golani tells NDTV Gadgets, it is not hard to see why this is needed.
"Not even 5 percent of our revenue comes from YouTube. Most of it comes from brand associations," says Golani. "YouTube is not a company platform. It's a platform for individuals with channels."
AIB's Gursimran Khamba had echoed similar sentiments last year, when he told NDTV Gadgets: "The YouTube channel is just an extension of the same [of AIB]. It generates a very small sliver of the revenue and even what it generates is used again in producing new content." The situation appears to have improved slightly this year, according to him.
"It's improved for sure, given the number of subscribers has increased. But it's not enough to run it yet [the business]. As more people join YouTube, CPMs (cost per thousand impressions) in India will automatically become higher, which means [the possibility] to be able to fund your channel will increase," says Khamba, adding that the CPMs have already improved over the last year. "That is something on an upward trajectory which going to keep on happening over the next five years or so."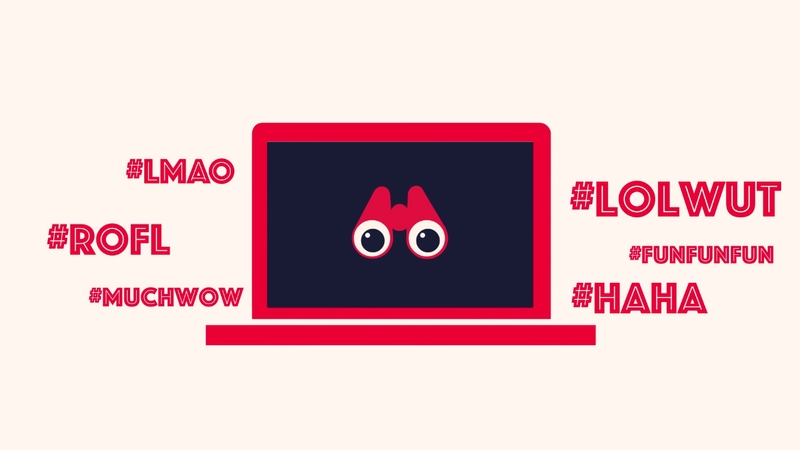 We took this question to YouTube's India head Satya Raghavan. "We have actually done something like this [Comedy Hunt] for the first time and we were amazed with the support that we've got from [sponsors] Quikr and Micromax," says Raghavan. "All of this actually goes back to the creators as the ads run on their channels. Since digital is the fastest growing medium right now in terms of ad revenues, we will see a lot of growth in the future."
TV is not the endgame
Does this mean that once a "brand" is built on YouTube, the idea is to make the transition to television for real riches and fame? Not everyone things along those lines. AIB's Khamba illustrates one of the biggest advantages of staying online.
(Also see: How Self-Censorship Is Ruining Game of Thrones and Other TV Shows in India)
"This is a conversation that happened between Indians and Pakistanis on YouTube on a recent video we did with Irrfan [Khan]," Khamba explains, pointing to this conversation:
"This can only happen on YouTube," he says. "This is a very simple example of things that will never happen on TV."
Eros Now's Vishal says, "We are not starting off with the premise that our shows can never sit on television. Only, television with its Standards and Practices and Content Guidelines has its set of limitations. Not only does the digital space give us the liberty to push the boundaries, but sometimes it may just be the case of presenting things as they are, in their true form. Unfortunately, not always does television allow the same."
TVF's experience with MTV, where the channel wasn't able to understand the aesthetic of a show called Engineer's Diary also highlights one of the many problems with taking the TV route. Golani says the absence of restrictions is one of the big reasons for them creating original shows for the Web. "Litigation issues are a big problem. Some TV channels won't let you say Facebook [due to copyright issues] on the air," he says. "Monetarily also it makes no sense for us, so there is no point in going to TV."