Comic Con is coming to India again and this year it's happening sooner than expected - Delhi Comic Con is taking place from December 4 to December 6, ahead of its regular February date, while the Mumbai Film and Comic Con will be held on December 19 and 20. Delhi Comic Con has been the big draw of the Comic Con India events line-up that includes shows in Mumbai, Bangalore, and Hyderabad.
Before Comic Con starts, we got a chance to catch up with some of the guests who are coming for the show, including Rob DenBleyker, one of the four co-creators of Cyanide and Happiness. Bleyker, who came to attend Comic Con in India last year as well, is one of the big draws for the upcoming convention, as his comic, Cyanide and Happiness is immensely popular in India. According to him, the crowds and enthusiasm he saw in Bengaluru last year made a big impression.
"The best part for me in Bangalore last year was how great all our fans were," says DenBleyker, in an interview facilitated by Comic Con India. "I've never seen so many Cyanide and Happiness cos-players at any other convention. India can out-comic con any US comic con. I'm looking forward to the insanity," even if it does result in "finger blisters from sketching too much."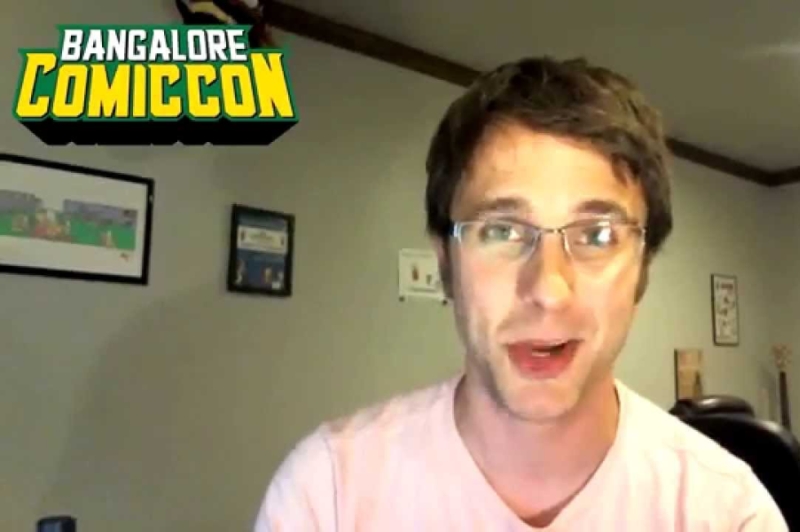 DenBleyker's comics often deal with dark and disturbing subjects, with a unique lens of humour. The jokes are often unexpected, and the strips flit between cynical humour and pure shock value.
"I think my sense of humour is inspired by growing up on The Far Side and Calvin & Hobbes, two of the darker / more cynical newspaper comic strips when I was a kid," explains DenBleyker. "I digested newspaper comics every day, every time I could get my hands on them." Among more current webcomics, Denblyker has an eclectic list of favourites: "I enjoy lots of other comics, a few of my favorites are Deathbulge, AmazingSuperPowers and LunarBaboon."
But although DenBleyker acknowledges the cynical tone of some of his work, he adds that the Cyanide and Happiness team isn't trying to offend anyone's sentiments with its work. "Believe it or not we aren't trying to be offensive. We try to make stuff that makes us laugh, and sometimes it happens to be a little on the edgy side," he says. "I think we're all normal enough to not find humour in stuff that's extremely horrible, just stuff that's a little bit horrible."

The Cyanide and Happiness strips are all made by different members of the team, though they do tend to work together, which perhaps explains the common tone of the strips. The work on the comics can last "anywhere from 30 minutes to all day, depending on how involved the artwork is," says DenBleyker.
"We usually create the strips independently, but we often write together and bounce ideas back and forth," he adds.
For many, DenBleyker and the rest of the Cyanide and Happiness team is also proof that you can build a career out of doing something that you love. He says that it's important to put yourself out there and find an audience, without worrying about a business plan, though he adds that new models of funding are also giving artists a lot of new choices.

"Create something for yourself and your friends, something that you find funny or compelling, and get your work out there as far reaching as you can," says DenBleyker. "Use Facebook, Twitter, Reddit, etc. Don't worry about the business plan, at least not at first. Just make something cool and put it out there consistently where people can find it."
He also talks about the benefits of new platforms like Kickstarter and Patreon - Cyanide and Happiness was able to fund an animated show through Kickstarter - as a way to take control of your work.
"For us it created an option other than traditional media, which is generally a lot scarier and gives you less control," he says. "We were able to let our fans get the animations up and running instead of relying on a network or studio, and then able to create them on our terms."