An engineer by day and an ardent A R Rahman fan by night, Viju Ravichandran is part owner of Rahmania, a blog run by fans of the Oscar-winning musician. On the blog, Ravichandran waxes eloquent on his favourite artist and his music. Ravichandran became a music fan years ago, listening to audio cassettes, then moved on to CDs to iPods and now smartphones.
For Ravichandran, who listens to music exclusively on his iPod Touch, the quality of sound matters and he doesn't think twice before passing judgement on the free Apple earphones. "They suck," Ravichandran says, and many would agree.
Smartphones have been a disruptive influence on many different devices. They pretty much killed the music player, have badly shaken up handheld game consoles, and have completely reshaped the digital camera market. Low end digital cameras were nearly wiped out because of cameras on phones, but it's not been all bad for companies like Nikon and Canon.
While the compact camera market has shrunk dramatically, the DSLR market has actually grown in a post-smartphone world. With more people carrying camera phones around at all times, executives from Nikon told NDTV Gadgets the enthusiasm for photography has gone up.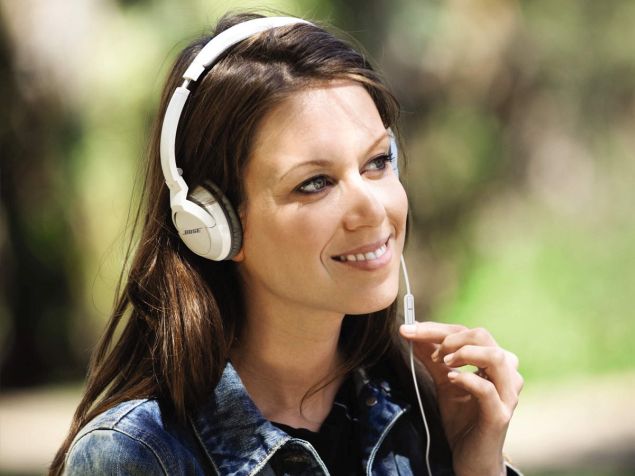 A similar process seems to be taking place for the audio industry as well, as bundled headsets that are packed along with your headphones are helping push consumers into buying better quality audio products from third parties. Kapil Gulati, VP Sales and Marketing, Sennheiser, a company known for their high-fidelity audio products, confirms this view.
"Smartphone manufacturers try to bring down the cost of the whole package by bundling poor quality headsets sourced from China or Taiwan," says Gulati. "Their sole aim is to add multiple features to the handset."
The headphones industry has seen steady growth globally, says Rasika Iyer, Market Analyst, Futuresource Consulting.
"The headphones retail aftermarket, excluding headphones that are bundled with smartphones, is forecast to grow 20 percent from 2009-2014 to 364 million units by the end of this year," says Iyer.
More features and a new sound
The most important change to new headphones is the addition of the in-line mic with playback controls. Most of the earphones are present with this additional attachment because people want to use them with their phones, and want to be able to take calls. In India, especially, this is a huge deal.
"I see a lot of women using their headsets to talk on the phone," says Gulati. "The handsfree usability of headphones also comes into play and it is really useful."
Users also seem to be demanding sturdiness because the earphones end up in your pocket or bag regularly. Unlike headphones that would be used only occasionally to listen to music, headsets need to be at hand all the time. Flat tangle free cables are increasingly the norm, and detachable cables are starting to grow common now. In Sony's latest upgrade to its MDR series of headphones all the cables are flat, to prevent tangling.
Brands like Audio-Technica, which sell 'audiophile' products, are among the beneficiaries, says Hiroyuki Otake, Manager, International Sales Division at Audio-Technica.
"Positive growth is predicted with the market expected to top 330 million units headphones shipped by 2016," says Otake. "This is mainly because of increasing smartphone and tablet usage which in turn helps in the proliferation of digital content for these devices."
Iyer adds to the list of reasons for this growth: the promotional campaigns by Beats, now owned by Apple, generated new interest in the mature headphones market. Beat now owns 23 percent of the market share with fans including self-professed audiophiles like Ravichandran.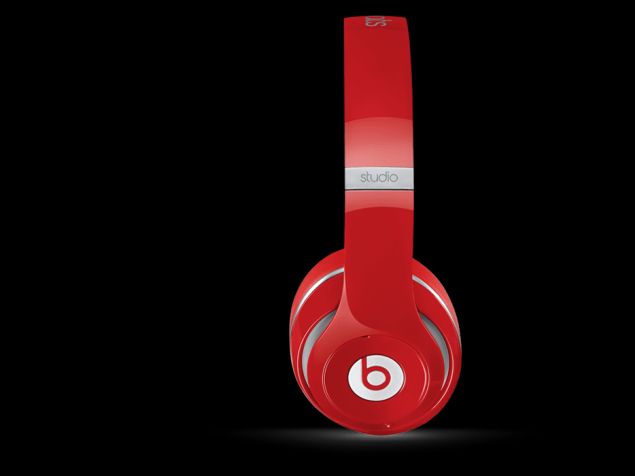 He wants good bass response, which is one of the major reasons why he picked up the Beats Studio. He compared these headphones with the Bose QC15 and came to the conclusion that the Beats Studio sounded better across all frequency ranges.
This isn't something that audiophiles would necessarily agree with, but it does show how the market for high end-audio products is changing. Arvind Kumar, the South Delhi based owner of Music Hut - a store that specialises in audio equipment - tells us how his client base, and the products he stocks, are changing.
"Earlier if someone was looking for earphones to listen to a CD player, they bought cheap headphones under Rs. 500," says Kumar. "Then there were the older clients, the ones who really understood audio, and their budget would go from Rs. 5,000 to Rs. 50,000 or more."
Kumar's newer customers keep getting younger and they often care more about the colour of the headphones than they do about the sound, he says, only half joking.
"Now you get people who tell me the headphone should be good with bass, and also they want to use it for calls," he says. "The range between Rs. 1,000 and Rs. 5,000 sees a lot of demand now, specially for people who want to use them with phones."
Trading up
Karan Keith Sequiera, a game developer by profession uses his iPhone 5 to listen to music, and unlike Ravichandran, he was fairly satisfied with the bundled earphones. However after some coaxing by a friend, he picked up the Creative EP 630 earphones, arguably one of the most popular earphones in India thanks to Dell bundling it with their laptops.
"Once I spent a little more than I could afford on a good pair of earphones, it has become an addictive habit," says Sequiera. The guitar riffs in Metallica's The Unforgiven sounded incredibly better, he adds.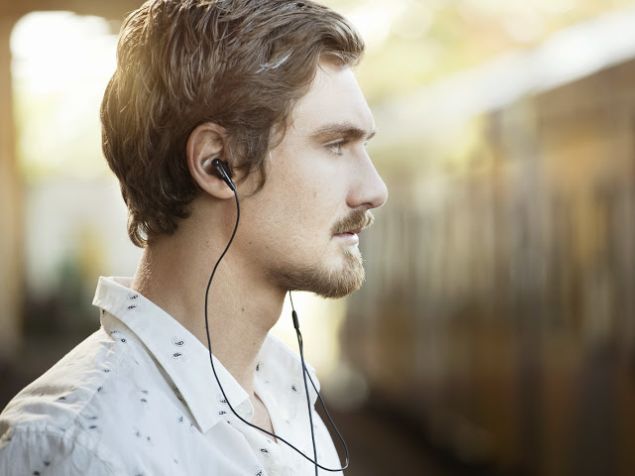 India is a positive story for headphones. Futuresource estimated that 6.9 million headphones were shipped in 2013 and the number is expected to reach 20 million units by 2018.
Gulati says that the Indian market is only now realising the importance of good sound on non-bundled earphones.
"When we started in India seven years back, we struggled to get even 20 square feet area to display our headphones at our partner outlets," says Gulati. "Now we get at least 300-400 square feet."
Accessorising with headphones
Mics and tangle free cables aren't the only new thing for earphones. Accessorising with colourful headphones is the in-thing now. The one brand that seems to be benefitting most from this trend in India is Skullcandy. The outlandish design of these headphones combined with low pricing is working in its favour.
"Headphones have become a fashion and lifestyle accessory," says Iyer. "We noticed this at IFA 2014 as well, where brands focussed on customised headphones with great headband designs and fabrics."
"I didn't purchase the Beats headphones with the intention of making a fashion statement," says Ravichandran. "But I must admit that I definitely get some attention when I wear them and it has made me conscious."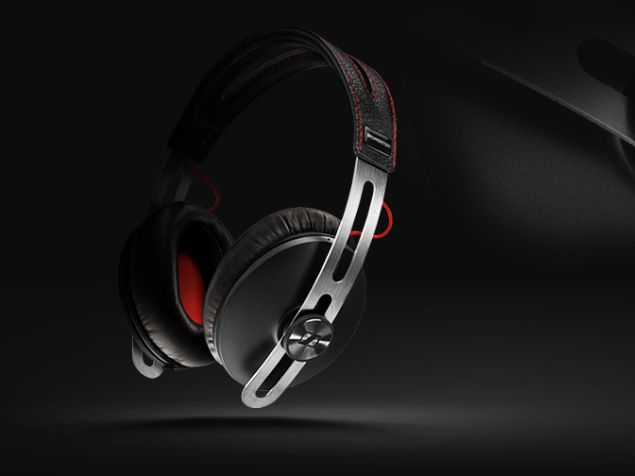 Headphone manufacturers are realising that buyers are interested in colours and innovative designs. This is evident from the fact that traditionally staid designs of Bose and Audio-Technica headphones are also slowly but surely getting a makeover.
Bose recently upgraded its extremely popular QC15 headphones with the QC25 and for extra money the company promises personalisation of the headphones from a range of 52 colors. The upgraded Audio-Technica ATH-M50x is also available in a blue-brown colour option, which is a complete surprise since the brand mostly makes headphones that stick to the tried-and-tested black. Sennheiser's Momentum range is available in a riot of colours, an equally big departure.
The future
Iyer predicts that by the end of 2018 most new headphones will feature an in-line mic. This prediction stops looking far-fetched when we look at Apple opening up the lightning port to third-party developers to make headphones of their own. Its purchase of Beats aside, this looks like the most promising news of the lot because the new headphones will be able to do a lot more than just play, pause and skip music tracks.
Additionally, in the more mature markets the trend seems to be tilting towards portable equipment that promises audiophile-grade performance. A Kickstarter campaign started by Neil Young that created a huge uproar recently is the Toblerone-shaped Pono Player that will retail at $400. Pono wants to deliver lossless CD quality as the lowest possible playback setting.
On the other hand, Sony has gone one step ahead added support for Hi-Res 24-bit/192KHz audio files in its recently announced Sony Xperia Z3 and Sony Xperia Z3 compact smartphone. This apart from the $900 (approximately) Walkman NWZ-ZX1 which is aimed directly at the audiophiles who demand top audio clarity. These players are expected to indirectly give a boost to the market for high-quality headphones.
Looking at these predictions, Gulati's words start making more sense.
"We've (headphone manufacturers) have not even exploited one percent of the market," says Gulati. "The opportunity to create inroads is huge."