Headphone technology isn't quite as simple as you think it is. The most important components in a pair of headphones are the drivers. These are the driving force (no pun intended) behind the audio capabilities of a pair of headphones, and convert the signal into audible sound. Drivers aren't simple either; there are various different types of driver technologies that make a difference to the kind of sound that headphones deliver.
(Also see: Tech 101: Things You Need to Know Before Buying Headphones)
Today, we explore all there is to know about various driver types, and what you can expect from them. Different drivers have different benefits to the user, and knowing a bit about the main component of your headphones will help you to pick the right product, depending on your needs and budget. We've also recommended a few headphones for every type of driver. Read on to find out more about the different kinds of headphone drivers.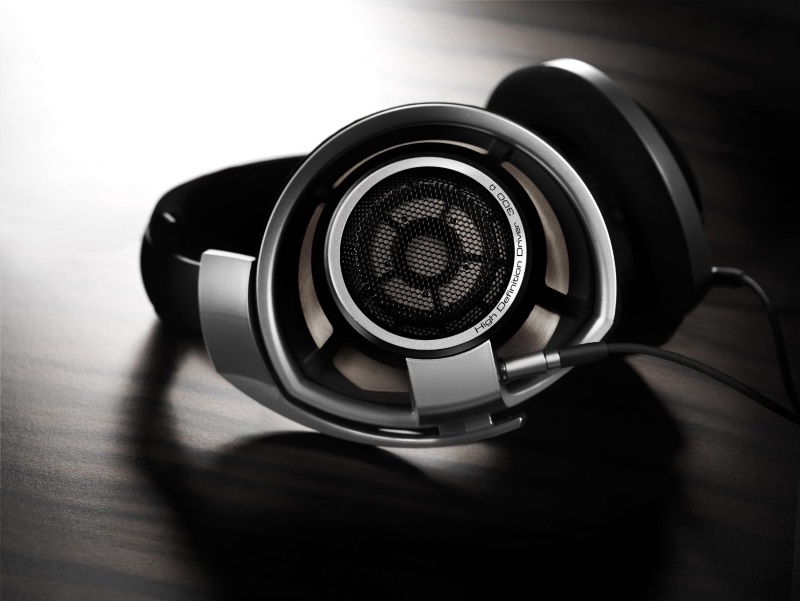 Types of drivers
Dynamic (moving coil)
The most commonly used type of headphone driver, dynamic is the easiest and most affordable to manufacture, and is used in the majority of headphones today. Using magnetic technologies to cause a flexible diaphragm to 'move' air and produce sound, dynamic drivers are usually capable of louder, tighter bass and more attack, without using too much power.
Dynamic drivers come in various sizes, with in-ear headphones usually using drivers that are about 8-15mm in size and on-ear headphones using drivers that are generally 30mm or more. It's a myth that the size of the driver matters, and larger drivers do not necessarily equate to more bass or louder volumes. Even 8mm drivers are capable of the same quality as 50mm drivers, and the size is important only from the perspective of design, and ensuring that the driver fits properly within the casing.
Most dynamic-driver headphones can be comfortably driven without additional amplification, and are thus ideal for use with smartphones and portable media players.
Our recommendations for dynamic driver headphones
In-ears under Rs. 5,000 - SoundMagic E10S (Review) - Rs. 2,199
On-ears under Rs. 5,000 - Audio Technica ATH-M30X - Rs. 4,268
In-ears under Rs. 10,000 - Shure SE215 - Rs. 6,589
On-ears under Rs. 10,000 - Audio Technica ATH-M50X (Review) - Rs. 9,999
In-ears over Rs. 10,000 - RHA T20 (Review) - Rs. 18,999
On-ears over Rs. 10,000 - Sennheiser HD800 - Around Rs. 94,990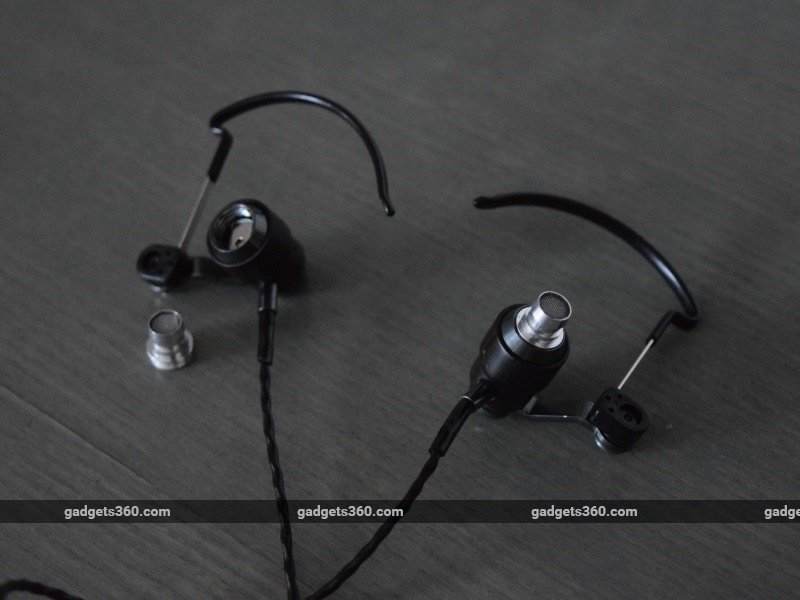 Balanced armature
Balanced armature drivers are much smaller than dynamic drivers, and use a perfectly centred magnet to produce sound. When an electrical force is applied, the moving magnetic armature moves and rotates slightly, which pivots and moves the diaphragm to produce sound. Since the small size of the driver is its biggest advantage, balanced armature drivers are commonly used in in-ear headphones. Additionally, it's possible to have multiple balanced armature drivers within each earpiece, allowing each driver to cater to a different frequency response range.
Most balanced armature headphones have between 1-4 drivers in place, while custom-designed monitors can have as many as 20 individual armatures. The technology behind balanced armature drivers is still somewhat expensive, so these headphones are not as affordable as dynamic-driver headphones. Additionally, many in-ear headphones use 'hybrid' drivers, where balanced armature drivers are used alongside dynamic drivers within the same unit, with the dynamic drivers focused on low frequencies and the armature drivers catering to the upper-range.
Balanced armature headphones are considerably more expensive than dynamic driver headphones. Most balanced armature headphones will cost you over Rs. 5,000, with prices increasing exponentially when multiple armatures or hybrid designs are involved. However, power and amplification requirements are low, making these headphones easy to use with portable devices such as smartphones and media players, so these are a good thing to look for if you've got a slightly bigger budget.
Our recommendations for balanced armature/hybrid driver headphones
Sony XBA-A1AP - Rs. 6,990
Trinity Audio Delta (Review) - GBP90 (Rs. 9,100 approx.) + shipping and duties

Rock Jaw Kommand (Review) - GBP95 (Rs. 9,600 approx.) + shipping and duties
Fidue A73 (Review) - Rs. 10,468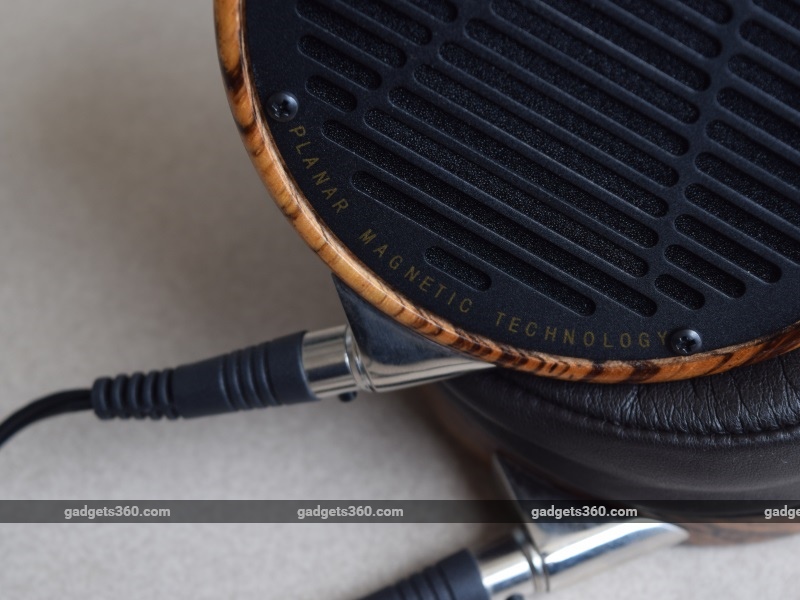 Planar magnetic
Planar magnetic drivers are used in high-end headphones. Using a large membrane with an embedded wire pattern which is suspended between opposite-aligned magnets, the membrane reacts when a current is passed through the wires by the magnetic field. This causes it to move and produce sound. The quality of the sound produced by good planar magnetic headphones is considered to be excellent, and is usually extremely open and full-bodied.
Due to the high cost of manufacturing planar magnetic drivers and the large size of the drivers themselves, planar magnetic headphones are priced at a considerable premium. They are also often too large to use outdoors and may, in some cases, be open-backed. Additionally, planar magnetic headphones usually require dedicated amplification, and are thus meant for home use. These are obviously high end devices for audiophiles, and not something people would routinely be shopping for.
Our recommendations for planar magnetic headphones

HiFiMan HE400S - Rs. 23,999
Oppo PM-1 - Rs. 84,999
Audeze LCD-3 (Review) - Rs. 1,34,900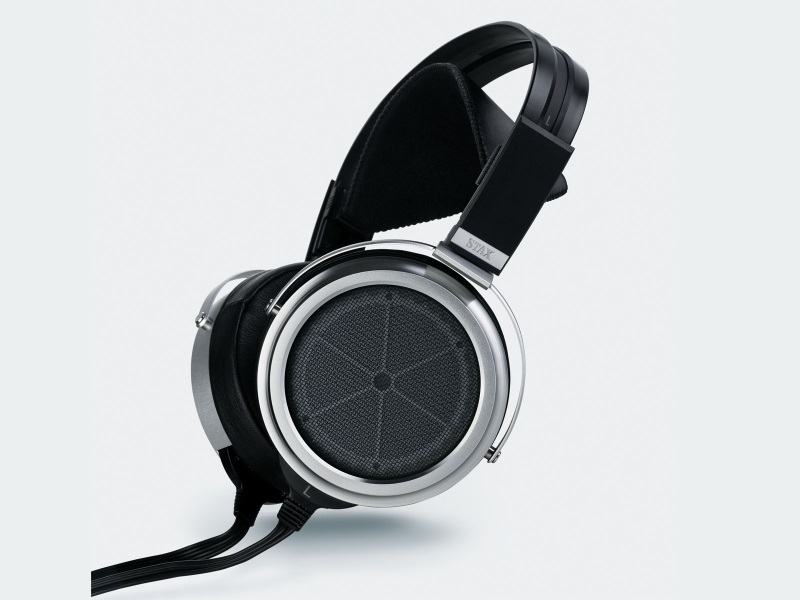 Electrostatic
The most expensive of the commonly-used driver technologies, electrostatic drivers consist of a thin, electrically charged diaphragm suspended between two electrodes. The electrical sound signal is applied to the electrodes creating an electrical field, causing the diaphragm to be drawn towards one of the electrodes. Air is forced through the perforations; combined with a continuously changing electrical signal driving the membrane, a sound wave is generated. Electrostatic headphones are relatively rare, due to the high price, but also generate sound that is generally free of distortion.
Electrostatic headphones are often the least convenient to own, because of the large size and complex amplification requirements. These headphones require special amplifiers that are capable of powering them, with high-voltage power sources. Well-designed electrostatic headphones are capable of a far better sound than any other types of headphones, but they are pretty expensive.
Our recommendation for electrostatic headphones
Stax SR-009 - $4,450 (Rs. 3,00,000 approx.) + shipping and duties

That's it for this edition of Headphones 101. Do you have any recommendations within the different types of drivers? Let us know via the comments.
Affiliate links may be automatically generated - see our ethics statement for details.