Game of Thrones' fifth season got off to a strong start last week, but for fans in India, the early morning timing could be a little inconvenient - so if you missed the S05E02 The House of Black and White episode for any reason, and can't wait for the repeat telecast to catch up on what you've missed, we are here to help you keep up with the latest developments in the story. If you're keen to watch the show without spoilers, you should definitely avoid this piece. The entire text is filled with spoilers for all events up to and including Season 5 Episode 2.
In The Wars to Come, the first episode of season 5, there was no sign of Arya Stark, but everyone's favourite teenage murderess is doing just fine and the second episode starts off with her arrival in Braavos. In the books, we get to learn a bit about the "Hidden City" of Essos, founded by slaves who escaped the dragon-lords of Valyria. That's where the Targaryen's - the old rulers of the seven Kingdoms whose dynasty was toppled by the rebellion led by Robert Baratheon and Ned Stark - originally came from, in the history of the books. Braavos sounds a lot like Venice, with canals and gondolas, but in the show, the sailor who took Arya on board at the end of Season 4 just drops her off without any ceremony at a huge building with a half black and half white door.
The House of Black and White is a temple to the Many Faced God, and the home of the faceless men, Braavosi assassins. You might remember Jaquen H'ghar, who helped Arya escape Harrenhall back in season 2. He's the guy who kept referring to himself as "a man", and Arya as "a girl", which was kind of annoying, but how we are supposed to know he's foreign. Jaquen was one of the faceless men, and promised to teach Arya to become an assassin too.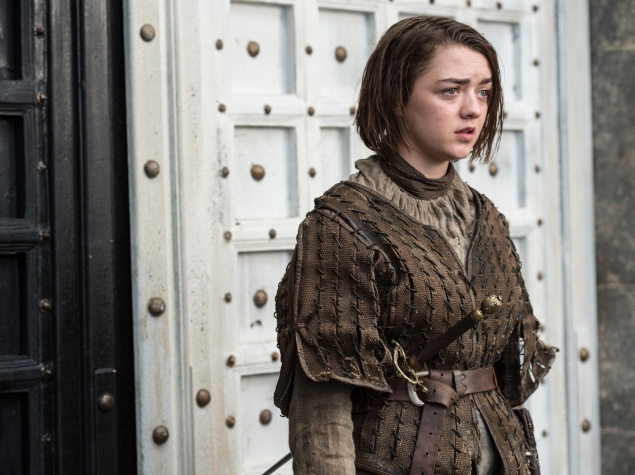 Arya tries to get into the temple, but is rebuffed repeatedly. It takes a slightly disturbing scene involving a pigeon and a street gang to finally get her accepted at the end of the episode. Things aren't particularly different in the books either except, in text, Jaquen isn't the faceless man in Braavos.
Meanwhile, at the Wall, Jon Snow still knows close to nothing, but despite this, he gets voted into power as the new Lord Commander of the Night's Watch, thanks to his friend Sam - who might have been more motivated by wanting to keep his Wildling girlfriend around than by any real sense of duty.
Stannis Baratheon - the grumpiest man to ever try and become king - is also at the Wall and he tries to get Jon to leave and retake Winterfell from the Boltons. Those guys are really bad news, so Jon might actually know some thing, because he says no to Stannis.
This part is a little different from the way events unfold in the books, but the general direction of things seems to be in keeping with the original.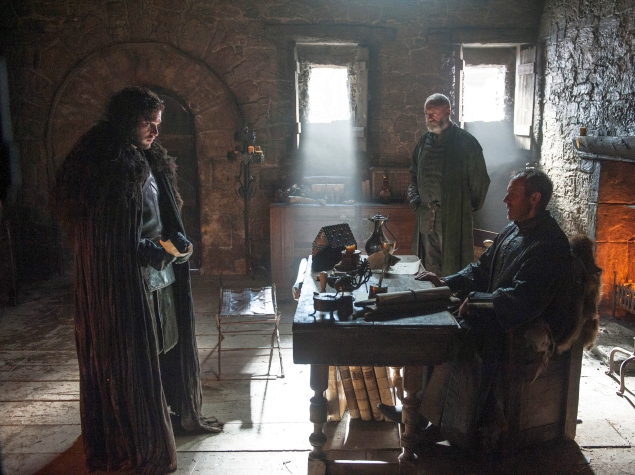 The big change comes in Sansa Stark and Littlefinger's storyline. In the books, we know the two are still in the Vale, and Sansa is still in disguise. But in the show, her identity was revealed at the end of season 4, and now the two are travelling away from the Vale, to a place "as far from King's Landing as possible."
Along the way, she runs into what must be the most drawn out shaggy-dog story on all of Westeros - Brienne of Tarth. Brienne was tasked with keeping the Stark girls safe, but the first one she met - Arya - scorned her offer and basically told her to get lost. Now, she sees Sansa at an inn, and once again barges in like a bull in a China shop to offer her help. And ends up getting scorned and, again, told to get lost.
Littlefinger's men are about to attack her but Brienne pulls out all the stops, and punches, kicks, hacks and slashes her way out, and even manages to save her squire Podrick's life, not once, but twice.
While all this is happening, Jaime "I'm not a bad guy anymore" Lannister gets goaded by his sister into doing something monumentally stupid - mounting a commando raid into Dorne, to kidnap his daughter (and niece) from her seemingly happy life. The one smart thing he does in all this is recruit everyone's favourite mercenary, Ser Bronn of the Blackwater, to come fight with him.
None of this happens in the books, so it's all very tense even for book readers. Is Bronn heading for a beheading? Will Jaime lose more than his golden hand? Anything could happen really.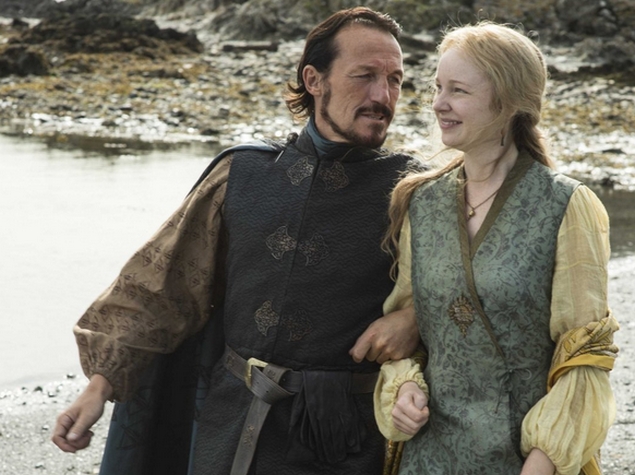 We also got a look at Dorne this episode, and Prince Doran Martell, brother to Oberyn. In case you have a hard time keeping track of the names, Oberyn was the really cool guy who talked with an accent, and fought the Mountain while defending Tyrion. And then got his face mashed into porridge. While not much happens there, the scene is cool.
Speaking of scenes where not much actually happens, Tyrion and Varys have a fun conversation in Pentos while on their way to see queen Danaerys, who is still in Mereen. It's a fun scene, but like much else in this episode, it ends up feeling like filler.
And then there's Mereen, where a lot happens, but very little is fun. We see one of the Sons of the Harpy - assassins who have been killing Danaerys' supporters - captured by her soldiers, and there's a debate on the ethical way to deal with this man. A trial is decided upon, but one of her freed slaves takes matters into his own hands and kills the assassin.
This doesn't sit well with the dragon queen, who decides to have her loyal follower executed in public just for trying to help, and when he begs for mercy, she just orders his head chopped off. Obviously the audience does not appreciate this, but the hissing that follows is so ridiculous that just for a moment, it felt like we were watching a Michael Jackson video.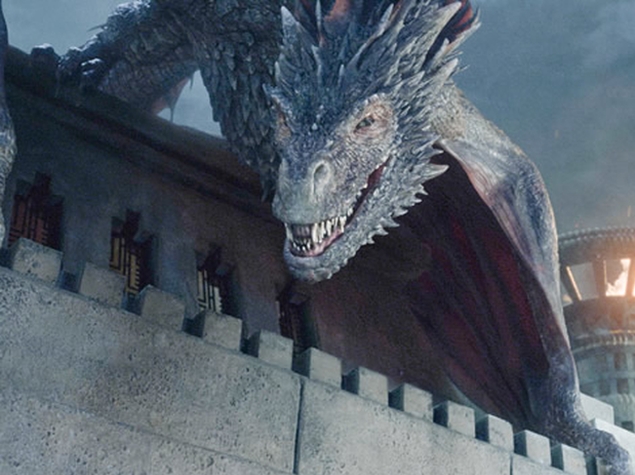 And that plays into the climax of the episode - sad Danaerys stands on her balcony alone at night, watching over her city, when she hears a noise behind her. It's Drogon, her third and biggest dragon, the one that wasn't chained up in Season 4. It's enormous and looks majestic, and after the pyrotechnics we saw in the first episode, we were really expecting something cool this time too. Instead, disappointingly, the dragon just sniffs at her hand and flies off.
That actually pretty accurately sums up how much of this episode felt to us - there was a lot of potential for cool things, but not much actually happened.
Next week's episode promises to develop Tyrion's action a bit more, and also develop things for both Arya and the action in King's Landing, so it could be a bit more exciting. Episodes like this one are important to get all the pieces in place, but with a whole week to wait for the next one, we're left wishing there had been a little more action in the show.
Did you watch the episode already, and if so, what was your favourite moment? Tell us via the comments.