It's no secret that many of the "3D" films we see were actually shot in 2D and then processed to add the extra dimension. One of the latest examples of this process is Sin City: A Dame to Kill For - the processing of this film was done almost entirely in India by Prime Focus, a Mumbai headquartered company which has offices in USA and London.
The current craze for 3D movies can be traced to James Cameron's 2009 hit, Avatar. Even when people were panning the story, lavish praise was heaped on the visuals and particularly the 3D effects. After the success of Avatar there was a rush to make 3D movies even as cinema halls updated their projectors to support 3D. Making a movie in 3D using specialised equipment the way Cameron did was an expensive proposition though, and turning 2D films into 3D was seen as the next best thing. One of the first films to try and ride this wave was Clash of the Titans. The decision to go 3D came late in the process and the conversion had to be done with a very short timeline. The makers of Clash of the Titans looked at a lot of different studios, and Merzin Tavaria, Co-Founder and Chief Creative Director, Prime Focus, claims they were the only ones willing to do this in 10 weeks.
As it turned out, the rushed worked got a lot of criticism, and a few years later even the director of the movie Louis Leterrier spoke most unfavourably about the conversion. He told the Huffington Post, "It was famously rushed and famously horrible. It was absolutely horrible, the 3D. Nothing was working. it was just a gimmick to steal money from the audience. I'm a good boy and I rolled with the punches and everything, but it's not my movie."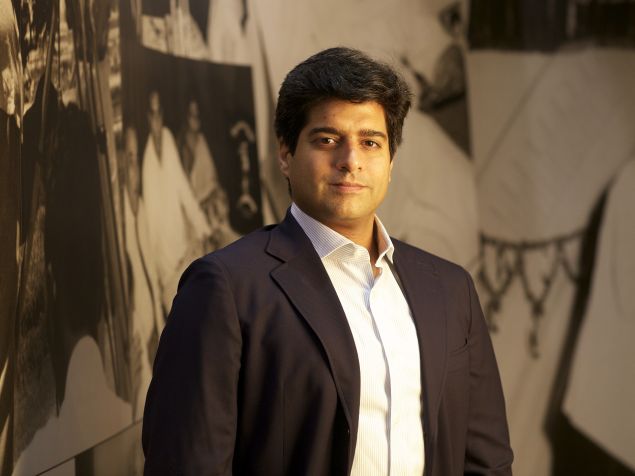 Merzin Tavaria, Co-Founder and Chief Creative Director, Prime Focus

Despite the criticisms, Tavaria says that movie studios were interested by how quickly - and at a fraction of the usual cost - Prime Focus had delivered its results. This would lead to getting more work over time, with Prime Focus even playing a part in the 3D conversion for some very high profile projects such as the Star Wars prequels, Gravity, and Guardians of the Galaxy. The company now works on three main services - visual effects (VFX), stereo conversion (2D to 3D) and animation. Conversion remains the bulk of the studio's work, and in Prime Focus' office we got to know more.
From 2D to 3D
In a 3D movie, each frame is shown twice, with a small offset between objects in these. The projector polarises the image, and thanks to the 3D glasses you wear, each eye sees a slightly different image. Your brain combines these into a single, 3D image. This happens automatically, but if the 3D is not converted properly, it can cause headaches and disorientation among viewers.
The conversion from 2D to 3D is a long process that starts at Prime Focus' offices in Vancouver and LA. Each show (what a movie is called in the VFX industry) is divided into reels, sequences, scenes and shots - most movies are anywhere between 2,000 to 3,000 shots. All the shots meant for conversion are then broken down into their separate elements. A cloud-based setup with a Web-login is used to check the notes saved from supervisors based around the world, with instructions for specific shots.
"We don't have people shouting across the room that something is in the shared folder," says Tavaria. "The moment something is saved it is easily accessible for everyone at any time."
Once the files are in place, employees - usually in Prime Focus' Chandigarh and Hyderabad offices - begin with rotoscoping, a process where animators trace over live action footage frames. This is a very old process used by animators - for example, Disney cartoons would use real footage of animals and people moving to create realistic animation. The same technique was also used to insert graphics and cartoon characters into movies - in the old Star Wars films rotoscoping was used to turn sticks held by actors into the series' famous lightsabers.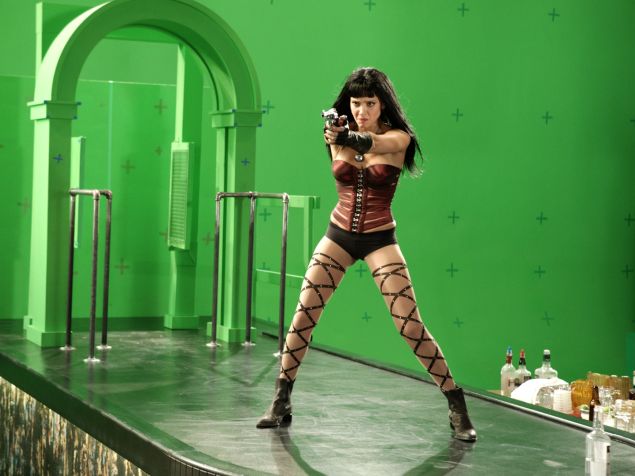 In the early days, an animator would have to draw on each frame, one still at a time, by hand. Today, the process is handled by computers, but the process of tracing over the footage remains the same, even if you use a mouse or stylus instead of a pencil.
At Prime Focus, rotocsoping is done on a computer to add outlines to highlight specific elements present in the 2D frame, using Eyeon's Fusion software. We were shown the rotoscoping work done on a shot of Sin City: A Dame to Kill For. A computer generated (CG) car is in the foreground and a motorcycle is chasing it in the background. Different parts of the car are marked out in sections called mattes.
"We do only a rough matte for the background," the technical lead on the Sin City project explains. The matte is used to quickly exclude parts of the image, like a mask over the shot. This is the most important part of just about any kind of stereo conversion work, and is used no matter what process is being applied.
"For objects in the foreground like the car, and its bonnet and headlamps we cut out mattes with more precision and detail because they are very clear to the viewer," the lead explains. An object in the foreground gets divided into multiple mattes, because for example in the case of this car, different parts of it will be at different depths. If the entire car was one large matte, then the result would look like a cardboard cutout, instead of a real 3D object.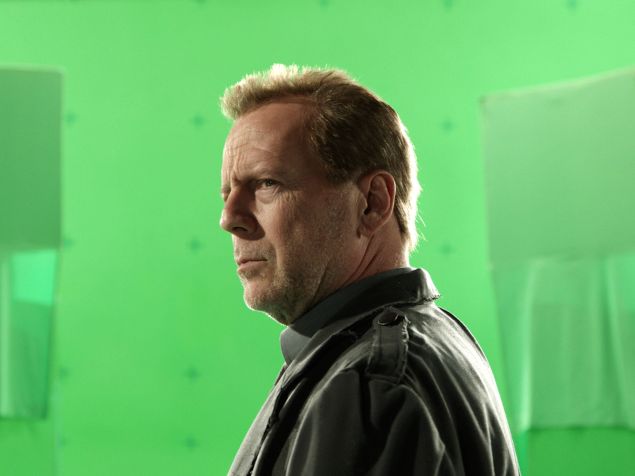 Once this is done, other employees will take the shot into proprietary software that Prime Focus uses called View-D. Using View-D the shot is then converted in three stages. First, the most basic work is plotting the outlined objects on a timeline. Objects that are supposed to be in-focus and out of focus are identified.
The next stage is the actual conversion. Each matte has a depth value associated and using a series of complex calculations, we end up with two images for each frame - one for each eye. The depth has to be applied carefully to create realistic 3D shapes, and also to ensure that the depth is applied continuously.
The third stage is quality control - after the technicians are finished, someone has to view all the shots to make sure no discrepancies have crept in. "The key lies in subtlety," says the technical lead. "We do not want to give you a headache."
This process looks even more complicated than it sounds. From rotoscoping to View-D to client approval, a single shot can take anywhere between 14-16 days to complete.
Made in India
Prime Focus has built a flourishing business in turning Hollywood's movies from 2D into 3D, and the quality of their work has come a long way in the journey from Clash of the Titans to Sin City: A Dame to Kill For. As we saw, a lot of the work is highly labour intensive - the rotoscoping doesn't happen with a pen and a projector anymore, but each and every shot that is being converted is still being mapped by a person, by hand. A big reason for the success of Prime Focus is that the company has been able to offer these services at extremely competitive prices thanks to the low cost of talent in India, something Tavaria is only happy to admit.
"Why is an iPhone being made in China?" he asks. "Because it is cheap! That's our strength. We can continue doing work in LA [and] go bankrupt [instead]."
At the same time, Tavaria defends the quality of the work that the company is doing. "It may be cheap but it is good," he says. "We are able to do high-end work here. We spend a lot of time training and getting more experienced."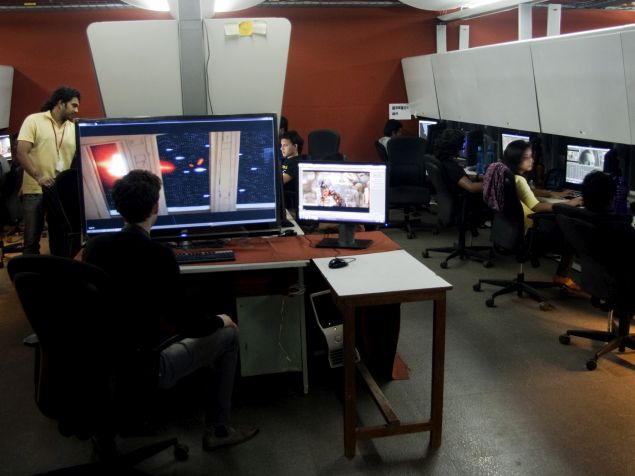 The added experience has also led to an increase in VFX work, something Prime Focus has been doing for several Indian movies as well. Most recently, it worked on VFX for the Hrithik Roshan starrer Bang Bang. With more Indian films using special effects, we could see a larger VFX industry in India coming up now, instead of it being just an outsourcing hub for American films.
Before signing off, we'll leave you with one insider secret we learnt during the course of this story: next time you are out to watch a 3D movie in a theatre, get the middle seats in one of rows towards the middle of the hall - they are the ones with the best view of the 3D effects.