The newest Star Wars trailer that released earlier this month spurred a lot of really serious debate about whether or not a lightsaber with three blades makes sense or not. We spent far too much time dissecting what the name The Force Awakens tells us about the movie so as you can guess, we're also really excited about that lightsaber.
So the fact that scientists might be able to make real lightsabers someday is really exciting, even if that's still pretty far off, according to this article.
A lot of the technology you see in movies and TV shows has made it to the real world already - in the form of e-books readers and portable music players, smartphones and motion control devices.
That got us thinking about some of the other technologies that we wish would be developed in our lifetime. Of course, there's usually a catch, so we tried to also think of the big problems with these ideas. Take a look and tell us what you think. Here are our picks, in no particular order:
1. Jetpacks
As seen in: The Rocketeer, James Bond, Halo, Titanfall
"Dude, where's my jetpack?" has become a standard lament to point to technology not delivering on its promise yet. From pulp stories like the Rocketeer to pickups in countless games which allow you to rain death from above, the jetpack has long been an obvious and visible symbol of technology. And given how much time we spend stuck in traffic, it's easy to see why.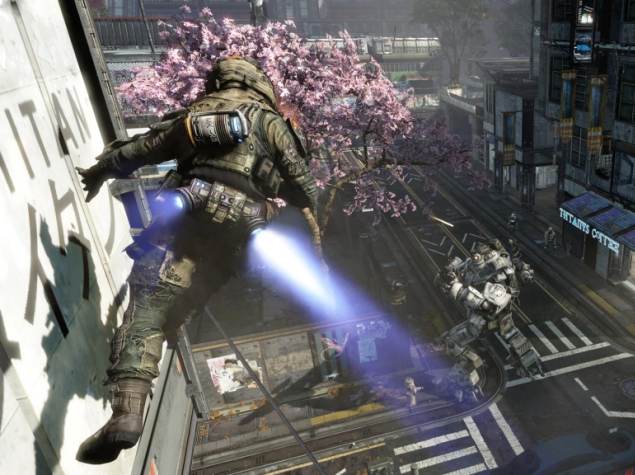 If playing games like Halo, Titanfall and Call of Duty has taught us anything, it's that jetpacks are awesome, so dude, where's my jetpack?
Why we'd hate it: Sure, you're complaining about traffic now. But imagine if someone actually made a practical jetpack that can fly for more than a few minutes at a time. People have enough trouble managing to move their cars along on two axes. With full flight, you just know that people will be crashing into everyone, and everything along the way to work.
And what's more, you know that some of these people are going to be idiots and try and sip coffee as they fly to work. And you thought pigeons were bad.
2. Cloaking technology
As seen in
: Predator, The Avengers, Wing Commander
Harry Potter has a magical cloak of invisibility, but scientists are really working on a way to hide soldiers from the naked eye, and games, TV shows and movies have shown space ships and soldiers that can turn invisible when needed.
Personal cloaking technology could improve the military, the police and it would also be useful in observing nature - imagine if scientists could sit in the middle of a pride of lions without being eaten.
Why we'd hate it: Sure, there are some cool benefits for invisibility cloaking, but you don't need to have us point out how big of a problem it could be. The creeps, the criminals, and just about everyone who wants to do something bad in secret will finally be able to do what they want.
3. Holodeck
As seen in
: Star Trek: The Next Generation
We've made no secret of our love for virtual reality, so it's no surprise that we're excited about the Holodeck.
For those who don't know, the Holodeck is a room that uses force fields to let you fully experience virtual reality - when you look around, you're surrounded by the virtual experience of your choosing, and the force field will allow you to feel it too. Want a day at the beach or to climb Mount Everest? No problem. Want to play Sherlock Holmes solving the Ripper murders? Sure! The Holodeck might actually be the greatest invention ever.
Why we'd hate it: You can experience anything you want, anytime you want. There are no restrictions, and the experiences are lifelike and feel real. After that, the real world will seem like a horrible joke. We'll all work and toil just to be able to afford our time in the Holodeck, or in other words - we'll struggle to be given time in the Matrix. If the movie taught us anything, it's that things will be resolved with global thermonuclear war.
4. Replicators
As seen in
: Star Trek, The Jetsons
Another Star Trek technology that sounds amazing is the Replicator. The Replicator is basically the ultimate 3D printer - it can create a cup of tea, a big family meal, or produce blood and plasma for hospital use. It could print the raw circuitry for your gadgets, or anything else you can think of.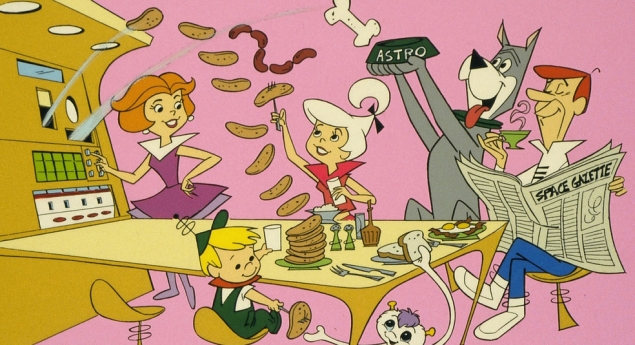 According to the Star Trek wiki Memory Alpha, it uses the teleporting transporter technology to dematerialise things, and then reassemble them in a new form. This could end world hunger, and all needs - anything you want could just be "printed" at will, assembled out of the molecules present in rocks, sand and air.
Why we'd hate it: The Replicator sounds like the perfect use of technology but actually, it could be really terrible. For one thing, imagine if someone wrote a computer virus that could affect your replicator - programming it to spew out toxic gases non-stop, for example. And then there's the fact that it could also lead to the total collapse of the socio-economic underpinnings of modern society. If nobody needs to work to make anything, if you can just print whatever you want, then someone with a Replicator is actually no longer a member of society. And you know that's going to end with global thermo-nuclear war.
5. Lightsabers
As seen in
: Star Wars
Star Wars is full of amazing technology. Space ships and laser guns and reliable interstellar communications and travel are all a part of the Universe. But the one thing that most of us took away from watching Star Wars was the lightsaber. Everyone has imagined having one of those, and making the "fwoom-fwoom" noise while swinging it.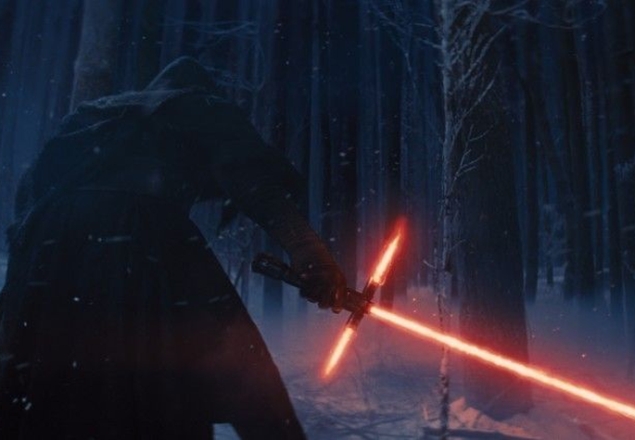 Of course, there's little reason for people to want a sword - but honestly, we still want one anyway. The lightsaber is the definition of cool, and we want it more than any item on this list.
Why we'd hate it: Missing fingers, missing limbs, missing heads, endless accidents! The lightsaber is a sword that cuts through anything. You don't know how big it is until you turn it on. And it's light enough to swing around quickly - so you're almost certainly going to slice bits of yourself off every time you turn one on.
6. Babelfish
As seen in
: The Hitchhiker's Guide to the Galaxy
The Babelfish from The Hitchhiker's Guide to the Galaxy is not actually a piece of technology - it is a living thing that you stick in your ear, after which you can understand all languages.
But it's an amazing idea anyway, and if you've used apps like Word Lens or Google Goggles, then you know that we're slowly making our way to this goal with technology as well. We'd finally be able to get rid of subtitles forever, once we have these ready.
Why we'd hate it: You'd be able to understand everything anyone says - that includes useful things, like knowing what aliens are saying when we finally meet them. The Babelfish only works in one direction though - so if the aliens we meet are not already wearing their own version of the device, then there's going to be no way to get them to understand what we're saying, and that can only end with interplanetary thermonuclear war.
7. Hoverboards/ Hovercars
As seen in
: Back to the Future, Star Wars, Star Trek, The Jetsons
Kind of like the jetpack, the hoverboard has also been a staple of science fiction for more than a 100 years. We've had floating people, cars, trains and entire cities. The closest you can get to it in real life is the maglev trains that are now being developed - but a floating car that can go offroading when you feel like it is still a really cool idea.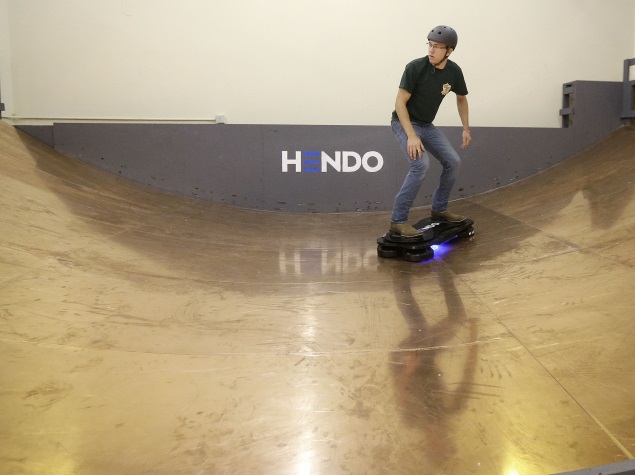 Why we'd hate it: If you could develop a hover system that didn't rely on special surfaces to work, the idea would be really cool. But you know that once people don't need roads, you're going to see cars that take over the sidewalk, ride all the way up to the storefont in markets, and generally crowd around without any sense. We already see people doing that with cars now, so it's really a foregone, horrible, conclusion with hovercars.
These were our seven favourite technologies from science fiction movies we'd like to see in the real world. What would you add to this list? Let us know via the comments.